Taake cancels U.S. tour after pushback, blame "left wing agitators"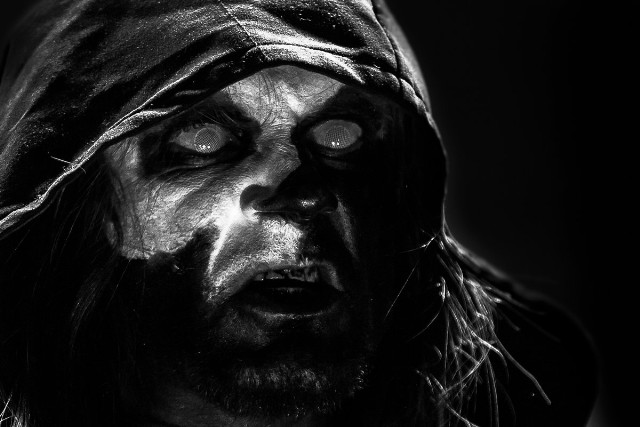 Norwegian black metal band Taake have been the subject of pushback lately as a result of some of the controversial imagery at their shows and lyrics in their songs. Back in 2007, the band's frontman Hoest performed in Germany with a Swastika on his chest (later telling Terrorizer that they're not Nazis), and the band have also released songs with anti-Islamic lyrics. However, the band claims that they're against all religion.
Because of outcry against the band's use of fascist imagery and problematic lyrics, the band have canceled their North American tour. Initially, their New York City show was canceled after social media protests, and performer King Dude, who was initially supposed to open the tour, dropped off, telling Brooklyn Vegan that "The banner under which people enter a King Dude concert must be welcoming to all people of all walks of life, race, religion, gender etc." And Talib Kweli canceled his show in Kansas City after discovering that Taake were playing the same venue.
The band made a statement about the cancellation of the tour, reiterating that they are not a Nazi band and blaming the turn of events on "left wing agitators." "Whilst none of us blame venues for cancelling because they are afraid of violence, we do deplore the excuses presented by some of them," the statement reads. "The desire to 'protect' their audience and staff, to create 'safe spaces' is not a need brought about by the bands involved, nor their fans. It is the masked thugs hiding behind the banner of Antifa and other organisations like them, who are doing all the threatening. And maybe we should also remind these venues that so many of the musical genres today exist due to those other small venues back in the day who dared stand up to threats and gave a voice to those musicians who brought us Blues and Jazz – the basis of so much of today's music."
The full statement can be found here.