The 20 Best Hip-Hop Albums of 2019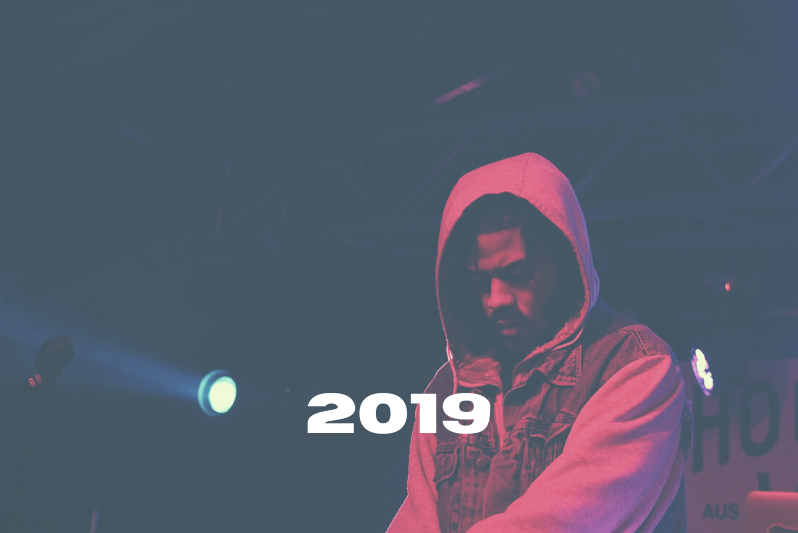 The discussion over rap's pantheon is ongoing and the lack of any solid endgame is an integral part of the discourse itself. There is also debate about the criteria about how our lionized lyrical idols should be weighed before their faces are etched into a figurative mountainside. From my standpoint, the best MCs have always displayed a sturdy balance between art and craft. But, what is the difference? I know a jeweler who says there are a million tricks in the process but to be a viable craftsman, the end result must be controllable. Art, on the other hand, has much more enigmatic intentions. An artist might deliver on their original intention but the process might also take them on an unintended twisting safari or they may defy our own expectations of what art should be and hence, the process itself becomes a part of the art. Marcel Duchamp was able to balk at art and dump a toilet into a museum, challenging the art world to declare a shitter art. Lo and behold, it has become one of the most influential pieces of art in the world. However, If a chef puts a toilet seat on your dinner-plate, when you ordered Wagyu, that chef would have failed at his craft.
Rap's greats create art and arrive there via refining their craft. To elicit consideration for the canon, sequencing and syntax are vital but artistic disruption must also emanate into society—Busta Rhymes' rocket speed delivery and dexterity are brilliant but the tentacles of his ethos don't really penetrate beyond the bounds of his genre. Paris had a ferocious message of empowerment but his craft wasn't robust enough to launch his vibrations into infinity. Rap needs to be disruptive.
Jay-Z is, arguably, the greatest MC of all time. Over two decades his controlled flow and refined cadence allowed him to bulldoze into the pantheon with brutal efficiency. From the Marcy projects to selling absurd quantities of records, to releasing quality records like clockwork, owning a clothing label, buying a vodka brand, becoming a record industry kingpin and on and on, Jay-Z has forged pop culture and demystified the blueprint for social mobility. This, in and of itself, is an art. However, an issue rises in asking when does disruption stop? Jay-Z short-circuited and recalibrated capitalism's prejudice clutches for so long, yet now he seems to have suddenly cozied up to it, as he's partnered with the NFL, the same organization he once decried for its alleged blackballing against Colin Kapernick. Maybe he got bored?
This can only mean that rap's ability to subvert and disrupt must never cease. While the old guard's rebellion may have finally curdled, we hope rap never stops spitting in the face of the status quo. Rap has an uncanny ability to rattle the cage and ruffle the feathers.
My favorite thing about our hip-hop list this year is how irritated it will inevitably make the audience. And while rap has been subversive from genesis, this year's deconstruction is particularly special. This year the disruptors are cannibalizing themselves. There are several picks that will have rap traditionalists seething. And so, if you find yourself clenching your teeth as you peruse the list, take a deep breath a remember, this riotous venom is what keeps the genre moving. In closing, I would like to propose a new criterion for the endless discussion of whose mug should be chiseled into the rock of Rushmore; in addition to craft and artistic infiltration, let's add the level at which the MC irks the generations that came before them, so as to forge a path for themselves. – Paul Glanting
---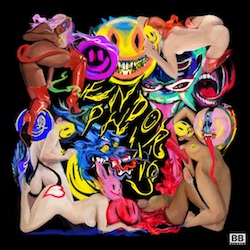 20. Octavian – Endorphins
Hip-hop is famous the world over but while it is consumed across the continents, international icons have been sluggish to claw their way into the pantheon. Perhaps due to England's exile mess, British rap has been carving out its own running lanes to rage against the beast. Octavian, French born and London-raised, has found a way to harness his throaty cadence on the moody and heavily ethereal Endorphins. American allies A$AP Ferg and Theophilus London lend a welcoming hand. – PG
---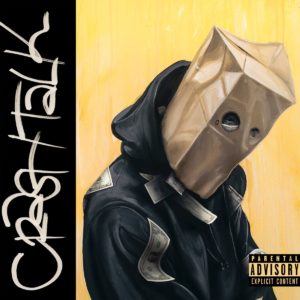 19. Schoolboy Q – Crash Talk
New York may have birthed rap; Chicago and Atlanta have produced the most ferocious firebrands over the past 10+ years; However, Los Angeles wrote the blueprint for rap's buoyancy, as the City of Angels' sunny loins have yielded household names (Snoop); streetwise legends (N.W.A.); Pulitzer-winning brilliance (Kendrick Lamar) and even goofballs like The Pharcyde. The always charismatic Schoolboy Q encapsulates it all. Against all odds, Schoolboy's growling bars on Crash Talk are able to crank out catchy bangers in addition to his, borderline, satirical debauchery/street antics narratives. – PG
---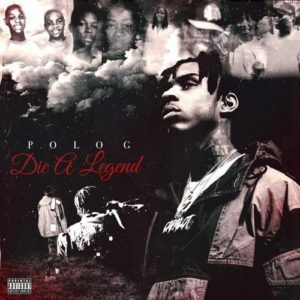 18. Polo G – Die A Legend
Earnest and unpretentious, Die a Legend represents a kind of album that just isn't being made much anymore. Within the name of the record we get an accurate microcosm of Polo G's forecast: (immensely) skeptical optimism. The entire record is shrouded in moody trap and Polo G's delivery is nothing if not depressed and efficient in extrapolating on Chicago's South side. For all of the Chicago hip-hop that has a hopeful outlook on Chicago's brutal crime epidemic, Polo G's brooding Auto-tune provides cynical balance. – PG
---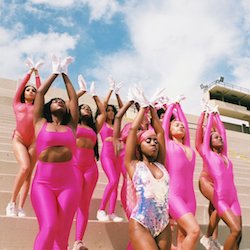 17. Yung Baby Tate – Girls
This entire album sounds like an Easter basket: its whimsical pop is like pink-purple pastel jelly beans and her bursts of rap bring the tempting infamy of marshmallow Peeps. Surely this analogy makes little sense but somehow it's the only comparison that summarizes this peripatetic record, which rarely lingers on a single tone or genre for long. – PG
---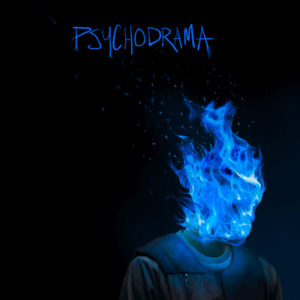 16. Dave – Psychodrama
This effort from Dave (formerly Santan Dave, a nod to the London streets that raised him) follows through on its title, as Dave crafts a somber and often-stunning contemplation of his youth, the city that served as its stage, and the trauma that he's still trying to work through. The rapper guttingly recalls his father's absence and his rushed maturation as well as the way his environment shaped him. But the clearest distillation of Dave's talents is the album's centerpiece, "Lesley," a deeply empathetic, nearly ten-minute portrait of an abusive relationship. Sometimes, there's nothing so gripping as someone showing you what they see and how they see it. – BD
---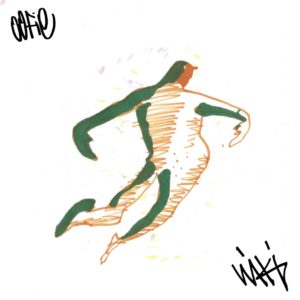 15. Wiki – Oofie
While some complain that rap is becoming too pop and, frankly, too accessible to people removed from the culture's roots, Wiki's brash strain of New York-accented rap on Oofie is really for the curmudgeon rap fans who refer to themselves as "heads." With stripped-down production and Wiki's standoffish lyrics evoking the feeling of frosty breath and sooty snowy slush on hiking boots, this may be the most New York record in recent history (there's a track called "Pesto" for shit's sake). – PG
---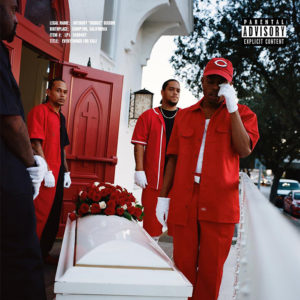 14. Boogie – Everythings For Sale
Boogie's debut major label album finds the promising Compton native building on the thoughtful, emotive blueprint of his excellent string of mixtapes, singing and lisp-rapping his way through warm studio instrumentation, aiming for self-improvement and self-knowledge—as he said on his last record, Thirst 48 Pt. II, "It ain't no good day if I don't think i'm getting better." It's not a perfect record or anything—the intrusion of label boss Eminem on "Rainy Days," for one, is all kinds of forced and bad. But in full, Everythings for Sale—with tender, acoustic ballads like "Swap Meet" and stormy self-excoriations like "Whose Fault," on which our host digs into his own ego and how it's hurting his relationship with his son—makes the case for Boogie as a sharp, incisive voice to pay close attention to.- BD
---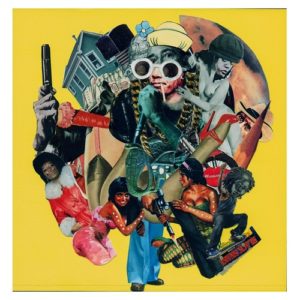 13. Chris Crack – Crackheads Live Longer Than Vegans
Chicago surrealist Chris Crack is almost absurdly prolific—which is probably a little bit easier when your releases are as short as Crackheads Live Longer Than Vegans, a 10-track, 16-minute slice of weirdo-rap brilliance. Crack is at turns effortlessly badass, slyly hilarious and always showing off his impeccable taste, with soulful and richly atmospheric samples that are given proper space to breathe—even in an 85-second song. In an era when less-is-more increasingly defines hip-hop, Chris Crack is milking every last minute. – JT
---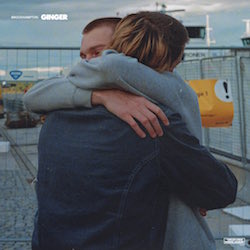 12. Brockhampton – Ginger
The time between releases says it all. After storming out of the gates with three albums in a year and another a few months later, Brockhampton took a full year off before releasing Ginger, their fifth album. The departure of core member Ameer Vann was traumatic for the group, naturally, but, well, look. The metatext of all Brockhampton music/content/etc. has always been collaboration—the thrill of clashing ideas, the sparks that fly when you get enough talented people in a room. But where before, that energy was infectious, explosive, exciting, here, it's healing. Music becomes the medium they use to work their shit out, dealing openly with depression and hopelessness and with the speed with which their lives have changed. The sound remains fluid, pivoting from house-adjacent balladry to hard-edged rap to psych-soul, as do the voices—each member makes their mark as all six become more comfortable moving from singing to rapping and back. But the constant is that chemistry. They sound like they need each other. – BD
---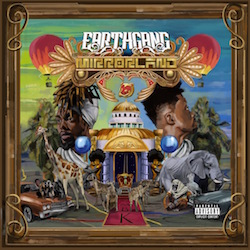 11. EarthGang – Mirrorland
In terms of hip-hop's chest-puffing machismo, the pendulum has swung the other way from the days of the granite-muscled alpha rap of DMX and 50 Cent, over to the lanky eccentrics of Chance the Rapper and Kendrick Lamar. Rap's current love of weirdness has its genesis in Atlanta, which seems to be a fertile womb for lyrical oddballs. This psychedelic legacy continues with Earthgang's Mirrorland. The duo consisting of Olu and WowGr8 bounce off of each other with otherworldly panache, and while it may be tempting to call them the descendants to Outkast, it may be more accurate to call Mirrorland's alchemic mix of rap and soul solely the spiritual successor to Andre 3000's transcendental ruminations, which always pined for a Shangri-La beyond the limitations of the genre's current offerings (on "Lala Challenge" Olu hums "Everybody trappin', everybody hard…all the women bored"). The ominous piano riffs and bird chirps on "Bank" lay a crisp soundscape for the duo's tongue-twisting theatrics and the T-Pain-assisted "Tequila" hears the three trade avant garde crooning. – PG
---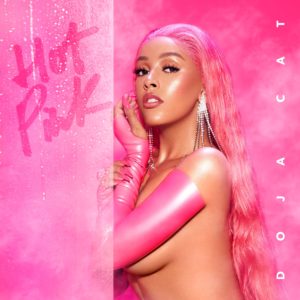 10. Doja Cat – Hot Pink
The janitors of rap purity are stomping in their Timberlands at this inclusion. Coupled with basic misogyny, the chagrin lobbed at Doja is likely due to her oddball hybrid of salacious rap-dancehall-pop, which seems quite divorced from rap's stern lineage. To be sure, she's weird; Doja's videos have seen her mimicking farm animals with french fries stuck in her nose, while a pair of anime boobs bounces in the background. However, Hot Pink is a versatile and, dare I say, fun effort that continues to solidify Doja Cat's hyperbolic tales of sex and mischief. Jams like "Won't Bite" and "Like That" hear Doja deliver bangers that are both sultry and cartoonish. Meanwhile, "Better than Me" showcases Doja Cat's range, as she leaps (like a cat) from dancehall grooves to lyrical sparring. Moreover, in an age where wages are stagnant and where a tiny minority is hogging vast swaths of wealth, the highlight of the Hot Pink is "Rules" which guts the sentimentality out of sex and declares that no labor shall go uncompensated: "If you spend some money, then maybe I just might fuck you." Couldn't have said it better. – PG
---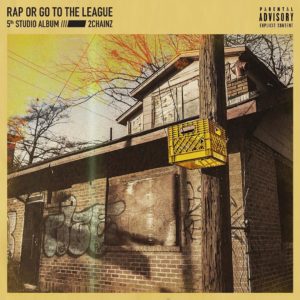 9. 2 Chainz – Rap or Go to the League
In Chuck Klosterman's book But What if We're Wrong? he argues that we can never know what pieces of our current culture will be representative of said culture in the distant future, because we are measuring them by a contemporary criterion and we have no idea what the criteria the future holds. What this means is that in 2090 towering luminaries like Biggie, Nas and Tupac may not be the icons of hip-hop that they are now. To employ a bit of armchair futurism, there's a strong case to be made that 2 Chainz will be rap's summative icon in 70 years. 2 Chainz has always had a robust meta-sense of rap archetypes—a quirky mensch, draped in absurdly gaudy jewelry, while still nurturing fidelity to the genre's aesthetics. Rap or Go to the League itself a satire of racial stereotypes, hears 2 Chainz's charmingly off-rhythm torpedoes create both a record that satiates the present need for charismatic hyperbole and may serve as emblematic in the future. – PG
---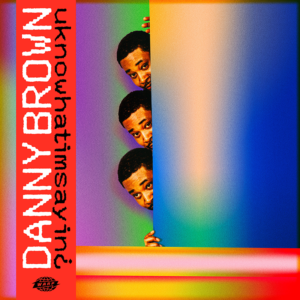 8. Danny Brown – uknowhatimsayin¿
It's likely accurate to hypothesize that many rappers pursue this unorthodox vocation after they've been lured by the motifs, the archetypes and the glittery culture that often envelopes the music. In other words, the image often comes before the actual creation of music. Such sequence did not apply to Danny Brown. Clearly the lurid depictions of life in drug-addled Detroit came first and were wedged into the rap genre so tightly, their grotesque appendages sometimes burst through and defy taxonomy. Danny Brown is rap's David Cronenberg. Uknowhatimsayin¿ is another helping of unhinged lyrical (albeit artistic) horror. The cerebral bounce on "Belly Of the Beast" features his chilling blend of absurd humor "I eat so many shrimp I got iodine poison/hoes on my dick because I look like Roy Orbison" and he even dips into political critiques of systematically oppressive drug enforcement on "Best Life." Rap game Brundle fly. – PG
---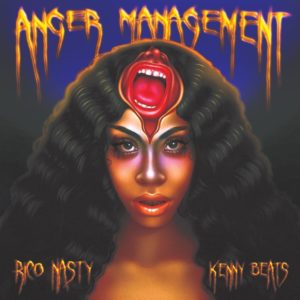 7. Rico Nasty & Kenny Beats – Anger Management
It shouldn't be shocking when I say that this album, from hard-as-hell Florida rapper Rico Nasty and trap producer of the year Kenny Beats, is an absolute shit-ripper. The key for this one is the running time—less than 20 minutes in total—making it almost more like a hardcore album in ethos and in effect. Rico's emphatic all-caps delivery sounds like her voice is wearing thick-heeled boots with those big ugly Hot Topic spikes on them; Kenny Beats' beats (with a couple assists from Bauuer of "Harlem Shake" fame (what??)) are like Swizz Beatz making the score for a Kirby game. But really, all you need to know about this record is that you will feel like your body is made out of straight-up vibranium when Rico bellows "KENNYYYYY" and the 808s hit like the floor is falling out from under you. – BD
---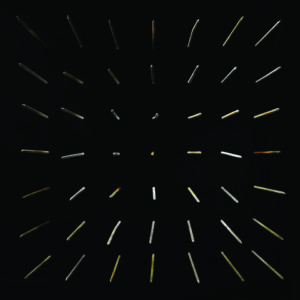 6. clipping. – There Existed An Addiction to Blood
I figure it's got to be tough to make something that still counts as "audacious" when your last album was a full-on, honest-to-God space opera (a brilliant, Nebula Prize-winning one, at that). But somehow, the ambitious and restlessly creative noise-rap trio did just that with There Existed An Addiction to Blood, an immersion into horror and horrorcore that doubles as a vital commentary on black fear and courage in the modern age. "La Mala Ordina'" invites Buffalo's Benny the Butcher and Elcamino to talk guttural street shit on dusty snares and TV static in between rapper Daveed Diggs' methodical pseudosurgeon monologues, shrinking the distance between drug narratives and body horror; "Nothing is Safe" inverts John Carpenter's Assault on Precinct 13 into an indictment of police brutality and invasion of black spaces; and "Blood of the Fang" blends vampire imagery with invocations of black American rebellion to incite righteous violence. At this point, it seems like there's no left turn these guys can't pull off. – BD
---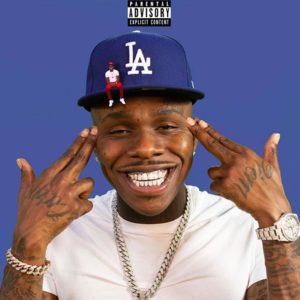 5. DaBaby – Baby on Baby
Charlotte's own DaBaby has had himself a proverbial meteoric rise this year, culminating in KIRK, a proper major-label salvo with a big budget and big-name guests. But this record—a sort-of mixtape best-of/compilation/rush-job issued just as the rapper was beginning his ascent—is better than that one, and it does a better job of communicating DaBaby's class-clown appeal. It's faster, funnier, leaner; there's no narrative, no real attempts at pathos or drama, no godawful duet with Nicki Minaj. It's just a little more than half an hour of F.K.A. Baby Jesus talking his shit on whirring, plasticky trap beats—no distractions, just wordy hooks and wordier verses. He's not really a punchline rapper, exactly; he's funny because he never stops talking and because of the dead-eyed conviction that underlines his double-time boasts. He's not making comparisons about his net worth; he's telling you not to make him pull out some bands "just to show you our pockets is different." Simply put, he's the goddamn man, and it's good news for us all that he doesn't seem to get tired of saying so. – BD
---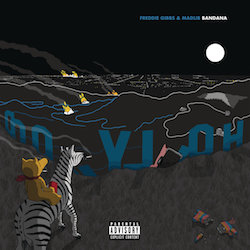 4. Freddie Gibbs and Madlib – Bandana
Fifteen years ago Los Angeles producer Madlib found an animated foil in MF DOOM, a partnership that burned bright but ultimately proved unsustainable—Madvillainy's proper sequel never materialized, and lately you're just as likely to see Hannibal Buress donning the tin mask. A decade later, Madlib found himself a just-as-worthy partner in Indiana rapper Freddie Gibbs, whose hardcore street narratives on Piñata brought a bit more gravity to his crackly, cinematic soul productions. As luck would have it, lightning not only struck twice but arguably with an even bigger jolt on Bandana. A front-to-back set of bangers, the album is rife with earworm hooks, rich headphone production and "oh SHIT!" lyrical zingers. It speaks volumes that Black Thought, Pusha T and Killer Mike all make appearances on the album and Gibbs still runs circles around them with his wordplay and unflappable confidence. "Feelgood rap album of the year" might not be the best way to describe this one, but DAMN it feels good. – JT
---
3. Maxo Kream – Benjamin Banks
Last year's excellent Punken narrowly missed our top ten. Maxo has returned with the slightly more refined Benjamin Banks, a dynamic effort from one of rap's most skilled raconteurs—Maxo Kream's second proper record is hilarious, it's sad, it's crass. It takes masterful narration to sound off on incarcerated family members with searing humor and then to vacillate into candid lamentations which yearn for their company but the Houston-born MC is an elite storyteller. "Meet Again," which opens Benjamin Banks, is as catchy as it is melancholy. Subsequently, "Bissonet" hears Maxo satirize his incarcerated father's Nigerian accent before delivering a homage to his crip ties: "Pop toasters, let go my Eggo, for pesos give you a halo" and that fusion of humor and violence makes Maxo such a compelling character. Maxo Kream is certainly an adept wordsmith and Benjamin Banks is a jarring showcase of meticulous wordplay colliding with visceral tales of Houston's underbelly. But, what makes the Houston rapper's second record so enrapturing (and, frankly, relatable) is the album's unholy ecosystem where sadness is always present but is constantly getting out-roared by anger and devoured by dark humor. – PG
---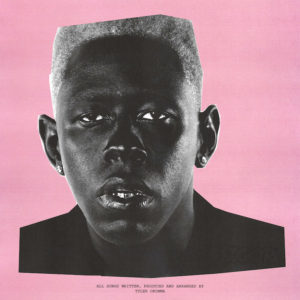 2. Tyler the Creator – IGOR
There's an iconic scene in the anime classic Akira where the once-meek runt of a Tokyo biker gang, Tetsuo, has been endowed with indestructible telekinesis and is bent on malicious domination of the post-apocalyptic world. In the scene, he marches over urban rubble as his makeshift cape flaps in the wind. It's a majestic calm before Tetsuo's bloated rampage. In 2019, the wiry Tyler the Creator became hip-hop's Tetsuo. In Odd Future's nascent years, Tyler's primary prerogative appeared to be simply unleashing misanthropic pranks. Both on and off wax, Tyler was like a well-fed Gremlin, whose raps were more like stabby growls that were blatantly more menacing that the lanky rapper's actual presence. Almost a decade later, Tyler's IGOR is not so much an evolution that jettisons the past, but rather a progression that fortifies Tyler's mischievous antagonism with a cautious glow of amorous growth and traces of rag-tag punk rock. IGOR presents a cogent narrative arc that takes us through the initial cascade of overwhelming feelings of attraction ("Earfquake") all the way to the gutted and flayed aftermath of love that is not reciprocated ("Gone Gone/Thank You"). While Tyler is clearly the glimmering star, Kanye, Pharrell, Solange and a plethora of others contribute to this operatic saga. If you have been following rap music in the 2010s, then you have watched Tyler grow up. If rappers and superheroes comprise our modern mythology, Tyler the Creator is certainly contemporary youth's spiritual proxy. – PG
---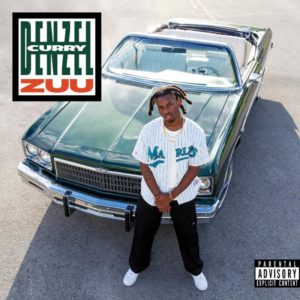 1. Denzel Curry – ZUU
When someone says that music is too loud—when your neighbor asks you to keep it down, when the club a block away from you keeps you up at night—they're saying that because of the bass. Bass carries further, can travel through more; it's what fills a room, what fills your body, rattles your chest. From far away, it makes its presence known, resonating, pulsing; it's what shakes the soles of your shoes. Denzel Curry's fourth studio album, ZUU, cribs sounds from across the history of Black club music, from the gooey disco-funk sample that glows at the center of "WISH" to the frenetic bounce-thump of "SHAKE 88," but what's constant is the bass, those tectonic booms that fill out the low end. Denzel's from Miami, the home, of course, of Miami bass music; that thunder is not an accident.
The first words on ZUU are simple: "305 in the house"—a call to the area code for Miami and Miami-Dade County. There's a great Hanif Abdurraqib piece on Vince Staples where he talks about the need, in Black neighborhoods, for archives, and for griots to "keep the oral tradition," and part of the project of this record, I think, is Curry remembering and reporting the Florida he grew up in. He remembers how Florida rap echoed through his youth—"I was raised off Trina, Trick, Rick, and Plies," he raps, rattling off the area's crossover stars as the icons they must've been in their home state. He names a song after the flea market in his hometown, Carol City; he devotes a skit interlude to an exhibition of terse Miami slang. Curry is showing us the world he came from, remembering not just the story but the way it was told.
ZUU is threaded with offhanded autobiography, with reflections on family, on friends lost and kept. That undercurrent is made possible by Zel's delivery on the record, which is colored by a newfound looseness—probably issuing from his choice to go No Pad, No Pencil. And while he loses some stylistic intricacy in the process, the fluidity he gains is illuminating; he slips between subjects in a way that feels organic; you get the sense that he's relaying memories as quickly and as vividly as they occur to him. Denzel's voice is its own kind of thunder, but it has more nuance on this project than maybe ever before. He's both more forceful and more communicative here; take the moment where he quotes his brother dispensing hard-knock wisdom on "RICKY," one of the best rap songs of the year: "Never let nobody get the one-up on you/If they run up on you, hit 'em with the one-two/Or a bitchslap!" He barks the last word; it hits with all the intensity of the blow. He's more comfortable as a singer, too, reaching into his falsetto for the hook on the title track or riding the day-glo waves of "WISH" in his mid-range; he remains able, though, to go full berserker when he needs to—"P.A.T.," a call to Zel's own past as a member of the deeply influential Raider Klan, is as apocalyptically hard as anything he's ever made.
There's a fatalist streak on ZUU, as well. Its release followed six months after the death of XXXTentacion, Curry's friend and collaborator; the album is haunted by his memory and by the memory of Curry's brother, Treon, who was killed by Florida police in 2014. Zel holds onto those memories, too, often in the same breath, as on "WISH" ("It's R.I.P. X and R.I.P. Tree) or on "SPEEDBOAT" ("My dawg didn't make it 'til 21/So I gotta make it past 24"). But there's no mourning, no sorrow or gnashing or teeth. It's matter-of-fact; it's simple invocation. This is absolutely an album that can get played in a car, and that'll sound fucking amazing in a car—"BIRDZ," for one, with its booming Rick Ross guest verse and its scraping, metallic synths, will make you feel like you're in a Transformer, 100 percent. Its genius is that it can be both things: a remembrance and a trunk-rattler. Bass carries, but Denzel carries on.- BD
* Photo by Friedoxygen
---
Support our Site—Subscribe to Our Patreon: Become one of our monthly patrons and help support an independent media resource while gaining access to exclusive content, shirts, playlists, mixtapes and more.