Hip-hop came in many forms in 2021: Old-school revivalism, dark abstraction, industrial terror, gritty realism and even instrumental horror soundtracks. Very little of it was predictable, a lot of it was genuinely great. Though we could try to wrap a narrative about a throughline among these 20 albums, the only real commonality was that all 20 artists pushed rap music to new limits. And that's what's matters. Here are our candidates for the 20 best hip-hop albums of 2021.
---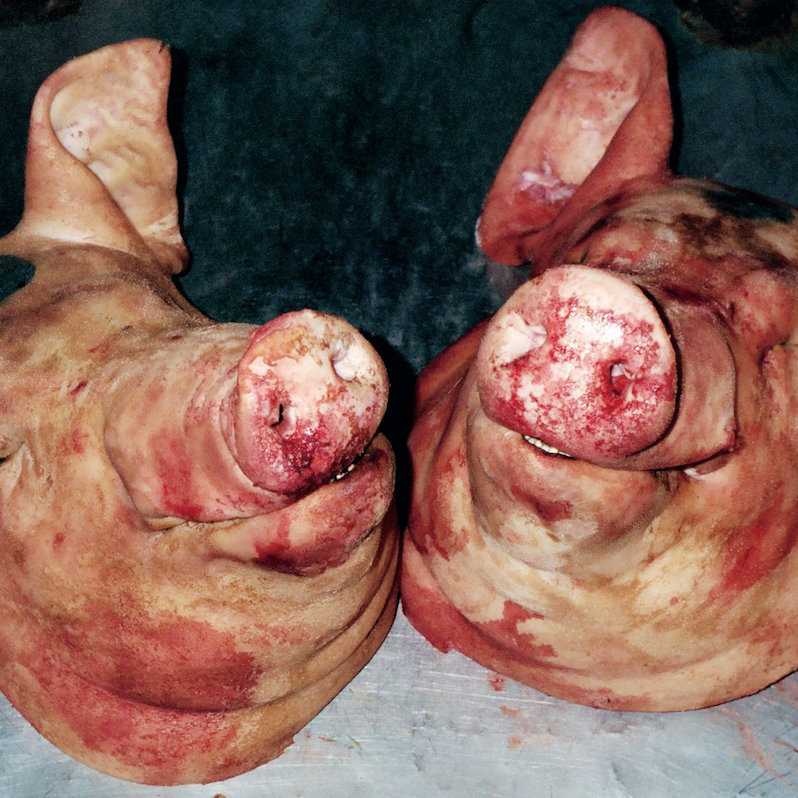 Armand Hammer – Haram
Considering his heavy appearance in our ballots and lists these past few years, its impossible to argue anyone is more favored for us here at Treble in the world of hip-hop than The Alchemist. These beats alone would make a year-end psychedelic electronic/hip-hop record, blending the kind of tripped out soul-jazz grooves that feel like your eyes are rolling back in your head in opium ecstasy with the slinky sensual cool we demand. But you combine those with Armand Hammer, probably the best rap duo going right now measured in terms of pure bars, and it's no wonder this rocketed up not just our but every other rap-minded list around. This isn't rap from the future; it's rap absorbing all time past and future into the present, absorbing leftist politics and vaporwave, fusion records and watercolor-covered jazz records, razor sharp penmanship with those late '90s flows. It's a record of perpetual greatness. – Langdon Hickman
---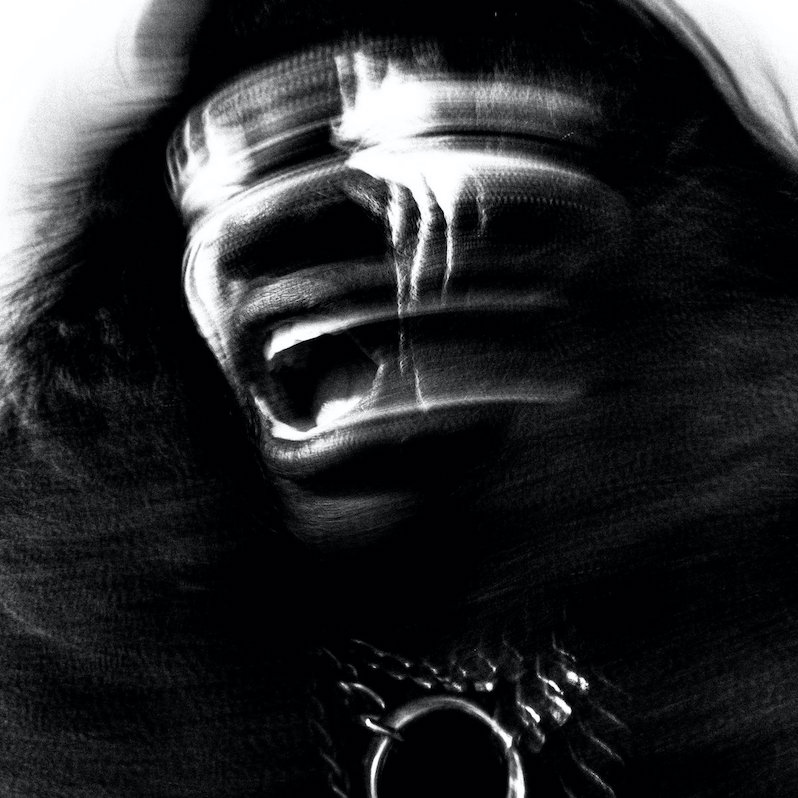 Backxwash – I Lie Here Buried With My Rings and Dresses
Backxwash won the 2020 Polaris prize for her album God Has Nothing to Do With This Leave Him Out of It, a confrontational and visceral 21-minute tangle of industrial abrasion, menacing noise and metal textures, and unflinching honesty. I Lie Here Buried With My Rings and Dresses is a little bit longer and no less intense, but the Canadian rapper's vision has grown only more ambitious in its unholy thunder. Backxwash fuels her anger and anguish into a set of songs that lean into discomfort even when they bump their hardest. Contrasting samples of figures such as a homophobic preacher and civil rights activist Angela Davis are sprinkled between distortion-ridden beats and squelching noise as she shines a spotlight on the colonialism and white heteronormative supremacy that makes our society the toxic cesspool that it is. To paraphrase Harry Truman's old saw, Backxwash is simply telling the truth, it just sounds like hell. – Jeff Terich
---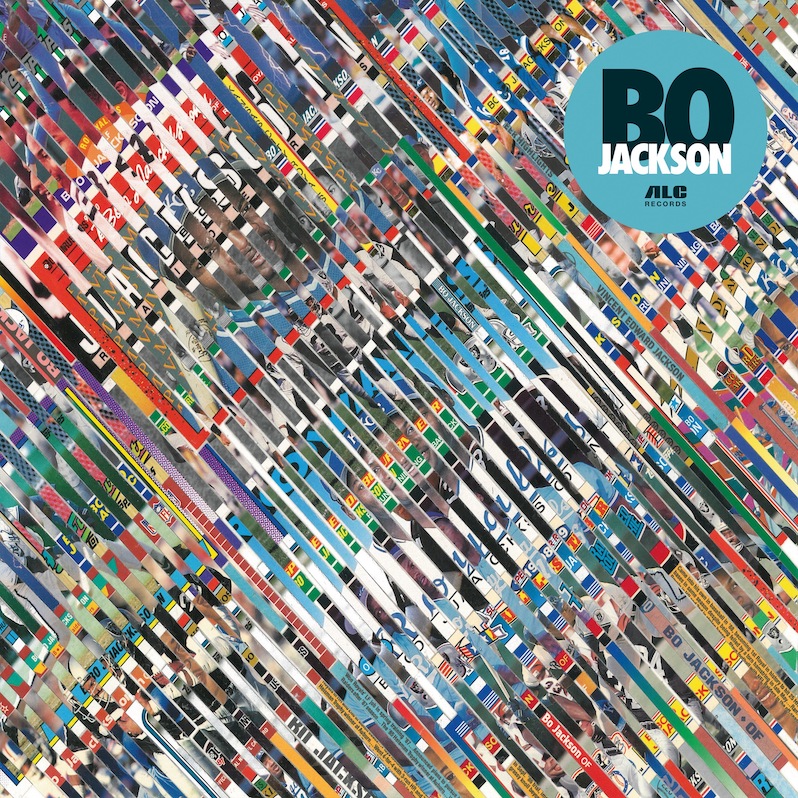 Boldy James & The Alchemist – Bo Jackson
Vinyl crackle and coke raps. Is there anything better? There are times and places for the futurist mindset of hip-hop, times for the realms of jazz and electronic music, the experimental urge and the progressive developmentalism. Bo Jackson represents the final component of that balanced diet: the ideal quintessential rap record. Boldy and the Alchemist have history together, having delivered the fucking phenomenal record The Price of Tea in China as well as two other projects together over the years, so their team-up here makes perfect sense. This is classic hop-hop at its current best, both figures delivering the sharpened and refined sense of classic flows and moods, classic beat motifs and rap topics. This isn't reinventing the wheel; this is rap excellence. It makes sense, too. 2020 was a busy year for Boldy, with two LPs and two tapes in 12 months, all exploring different textures, methods and sounds. Bo Jackson is a record of lessons learned, condensing that masterful student mindset to one killer, undeniable set of great rap. – Langdon Hickman
---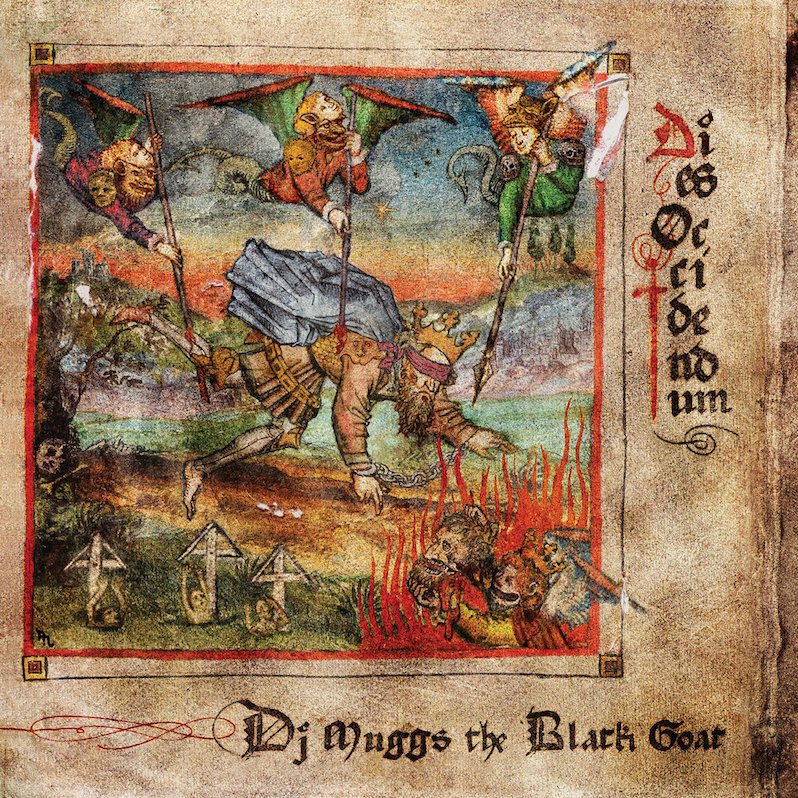 DJ Muggs – Dies Occidendum
No disrespect to the other members of Cypress Hill, a group that recedes from popular memory while still leaving a lingering trace of gothic horror laid across the world of southern hip-hop (via their homebase of Los Angeles), but the real GOAT of the group turns out to have been DJ Muggs all along. 2021 was a busy year for the DJ, dropping four collaborative records and two solo albums, all excellent. But of those six, which alone would have earned him a nod here, the clear winner is Dies Occidendum, an instrumental hip-hop/prog/goth concept record, a seeming counterpart to his similarly occult-themed Death and the Magician from this year. Both seem to be about the occult process of enlightenment, attaining cursed and forbidden wisdom, but this one comes together just a hair better, Hearing him this hungry still, releasing a blacked-out hip-hop Rick Wakeman solo album of a record is a hell of a thing. – Langdon Hickman
---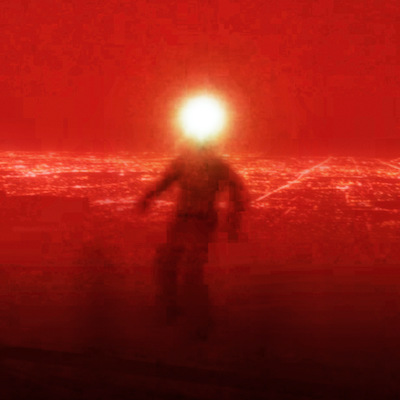 Injury Reserve – By the Time I Get to Phoenix
Injury Reserve is concerned with the end times, and theirs is no vision of peace. On their sophomore album By the Time I Get to Phoenix, neither Ritchie with a T nor Stepa J. Groggs (whose recent passing looms large over the project) shy away from ominous musings on addiction, aging and apocalypse. They often rap in static-swaddled barks, liable to clash unpredictably with the alien arrangements that producer Parker Corey patches together. "Footwork in a Forest Fire" sounds like the group's demented take on a dance track, glitchy liquid drums and a rogue piano tritone keeping the tension high."Knees" is slow-burn rock featuring a "Rumble"-style guitar line and an open-hearted verse from Groggs addressing his struggles with alcoholism. You can hear the spontaneous energy flowing between these three friends across the record, each carrying a necessary piece of the bizarre sound they aimed to create. Here's hoping Ritchie and Corey keep their creativity alive. – Casey Burke
---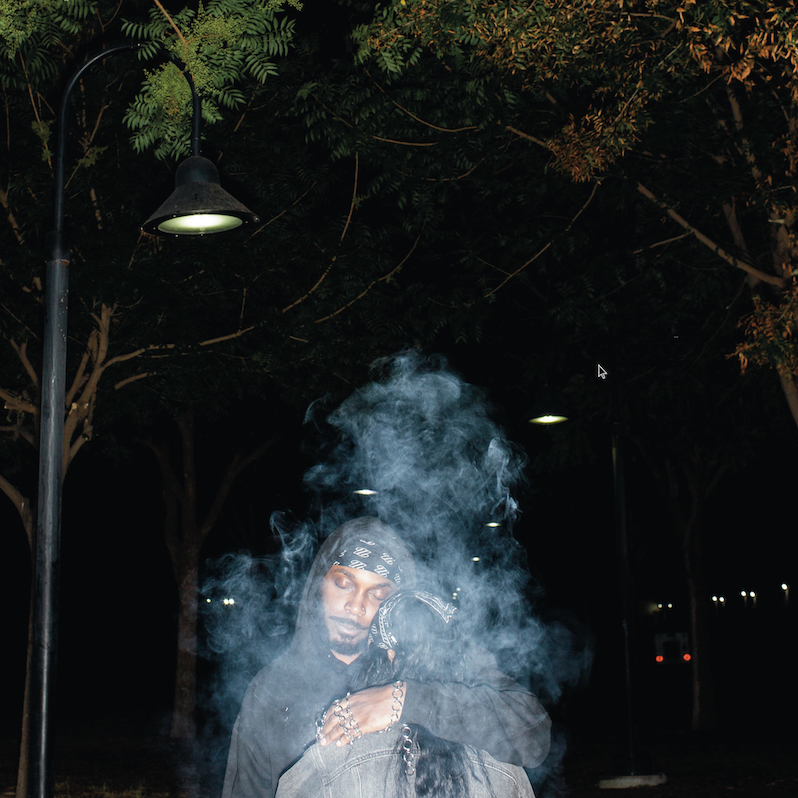 JPEGMAFIA – LP!
With delightful synths and gratifying percussion LP! might be the most accessible project from JPEGMAFIA, but that doesn't mean he lets just anybody in. More than ever Peggy is intent on connecting with those who will listen rather than wasting time on those who never will. LP! throws us plenty of zany, (nearly) inscrutable moments to analyze: a bizarre wrestling speech dissolves into the blurry rock of "END CREDITS," disorienting enough even as Peggy elevates his delivery to a howl; a Britney Spears classic flips on its head into a haunted dreamscape of love and loss, both perturbing and endearing; a rival emcee's beat twists into a snarky mimic to subtly settle a score. Even splattered with bloodthirsty disses and bewildering left turns, these songs are heartfelt and personal, welcoming those who will take the time to unravel them. – Forrest James
---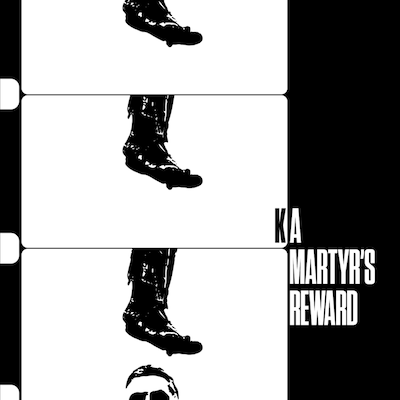 Ka – A Martyr's Reward
It was inevitable that the cloud of theological pain that was riven through Ka's last record would at last collapse into light. A Martyr's Reward, like its name would imply, is a more joyful and placid experience, less like slaving through the pits of hell dreaming of God and more like drifting lonely as a cloud through the upper air of high heavens. There is a deliberate haze across the proceedings, drawing musically a great deal from the bleeding edge of psych and prog from the mid to late '60s while Ka raps like his lips are spilling syrup. The sense of hesitation and slight dislodging of his rhymes from the pure pulse of the music feels less like sloppiness and more like sincerity, like you can see him in a chair beside you, this music just piping out of angels' horns, and this is just him speaking extemporaneously. It's a warm thing, a human thing; some rappers are fussy, and that's fine, but Ka is smooth and natural reflexively. – Langdon Hickman
---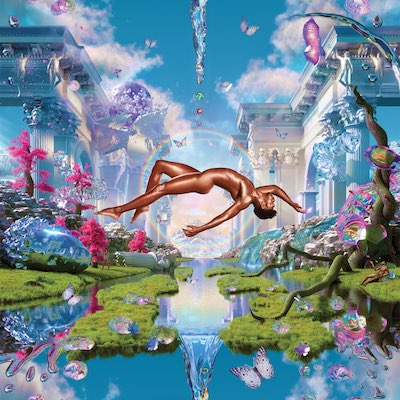 Lil Nas X – Montero
This year Lil Nas X proved himself the voice of a generation, unabashedly, unreluctantly. The highly publicized singles, with elaborate music videos, are chock full of incredible moments, like his first chorus of "Industry Baby," "I told you long ago, on the road / I got what they waitin for," featuring a distracted prison guard lustfully watching his infamous Satanic lap dance. But now at the end of the year we have time to appreciate the spaces in between, the songs that didn't get the big budget CGI and choreography treatment. These are tender moments, filled with emotion and personality, from wistful arpeggios on "Tales of Dominica" to the emo-rock opera of "Life After Salem." Even the meta aside, without the persona and publicity (if that's even possible), this album is the best hip-hop crossover of the year. – Forrest James
---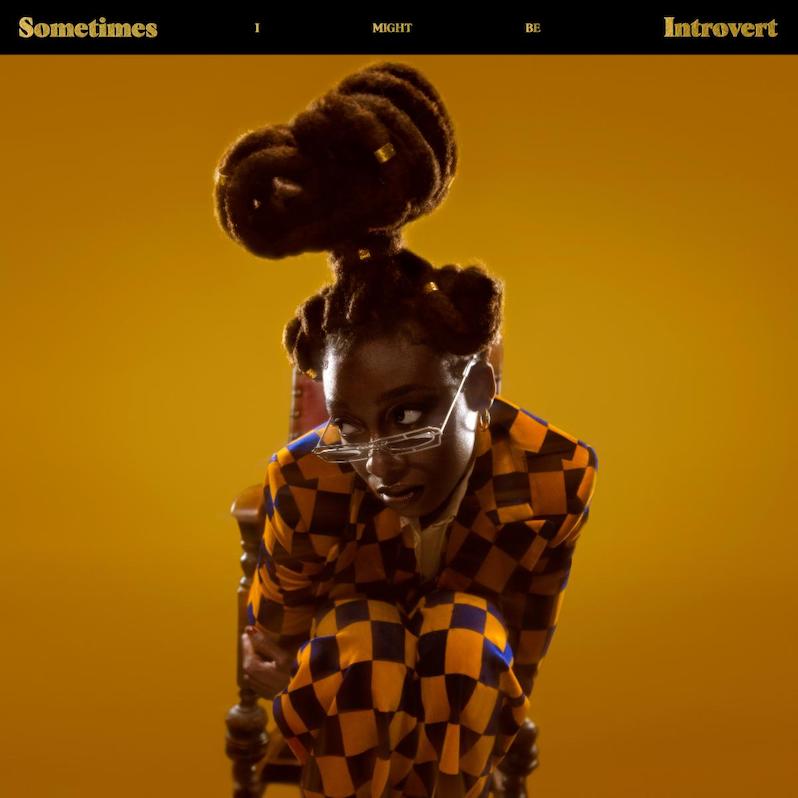 Little Simz – Sometimes I Might Be Introvert
Technically, by the acronym in the title (SIMBI), Sometimes I Might Be Introvert chalks up one more first-name-title album for the year. Maybe it's the quarantine constraints that sent all these rappers inward to make personal, self-exploratory albums, and the naming trend is just an extension. In any case it's hard not to compare, and SIMBI is the most sprawling by far, shapeshifting genres across over an hour. The six-minute lead track almost single handedly propels the album into its spot on this list and its place at the peak of Simz's discography. It's the kind of bar-raising overture of an intro that makes everything that follows a little bit better just by association. But that's no coincidence—the bombastic orchestral fanfare of "Introvert" echoes across the album, either in melody or arrangement, splicing together all the ranging components. It's a comprehensive survey of an artist at the height of her craft. – Forrest James
---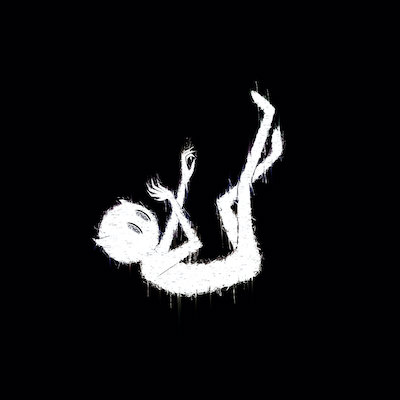 L'Orange and Namir Blade – Imaginary Everything
When Namir Blade joined Mello Music Group last year his perfect partner was waiting there for him. He and labelmate L'Orange balance each other and blend together beautifully: psychedelic production against straightforward verses, down to earth jazz and funk samples with mercurial singsong delivery. They both contrast and complement, like the way Namir Blade so whimsically sings "Nothing changes, nothing matters. Nihilism…" over the laid-back but chaotic beat, with droning guitar that oscillates between fun and freaky. Imaginary Everything coheres so well that it's hard to believe this is their first project as a duo, and impossible to imagine it being their last. – Forrest James
---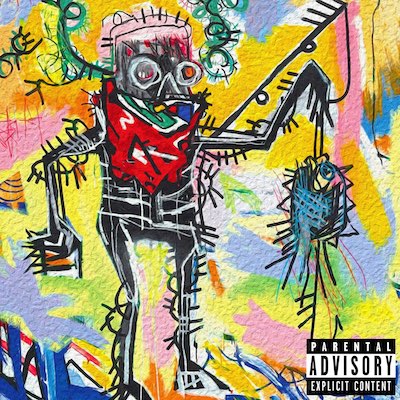 Mach-Hommy – Pray for Haiti
The elusive Mach-Hommy—who only recently made his music available to stream, and remains committed to purging the internet of his lyrics—offers his most frank account yet with Pray for Haiti, an album built to be pored over. Coming-of-age tales and Haitian historical nuggets float freely along the current of his rhymes, accented by news media clips that draw attention to the plight of Haitian people. Griselda's Westside Gunn comes up big across the project with atmospheric ad libs and three verses that lend a feeling of danger—a perfect counterpoint to Mach's calculated cool. Mach still recognizes the value of excess both sonic and verbal, and he hasn't lost his sense of humor (there are priceless lines like "Catalog one in a trillion, dumplestiltskin" to be found here), but compared to his earlier work he plays it relatively straight. At this point, he can. He's a modern master, and Pray for Haiti is a modern classic. – Casey Burke
---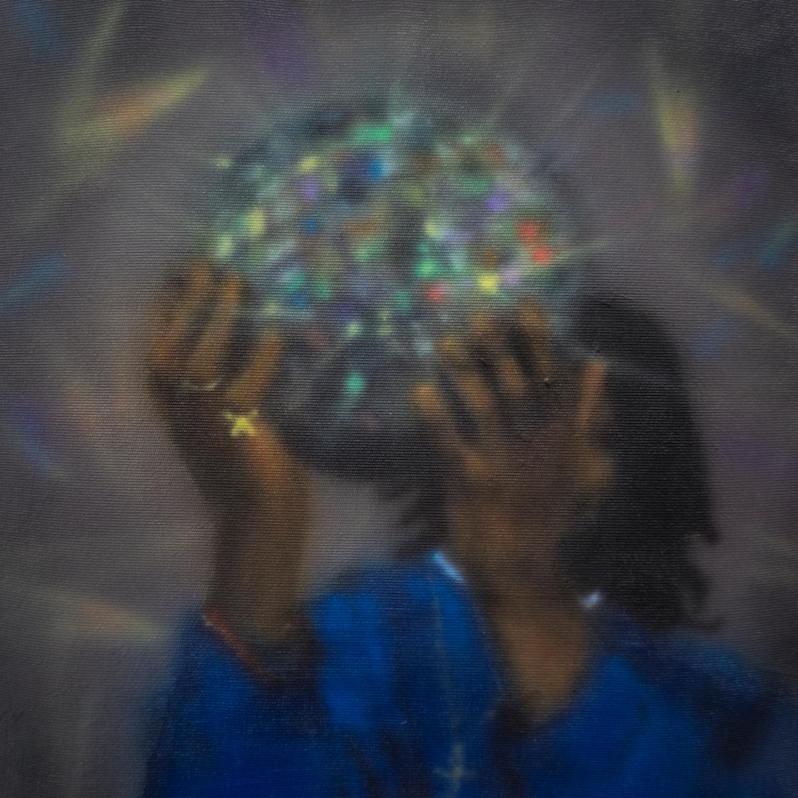 MIKE – Disco!
The surreal, miasmal production of MIKE's past few releases mirrored the grief in his lyrics, heartbreaking voicemails from his late mother juxtaposed with deeply personal reflections on healing. On Disco! MIKE still carries that grief with him, but he embraces joy and celebration to a greater degree—the album is titled Disco! (with an exclamation point!) and though it carries many of MIKE's signatures (woozy production, sibilant lo-fi bars), they're surrounded by the warm twinkle of Rhodes keyboard, the voices of old soul and gospel records. It's a bright, feelgood rap album in which its narrator takes every opportunity to remind us that he's still going through it ("With tough times, and scars from another that was once mine/Really do these bars to recover, not for punchlines"). But you can hear it in his voice: the clouds are scattering, and the sun's finally starting to shine. -Jeff Terich
---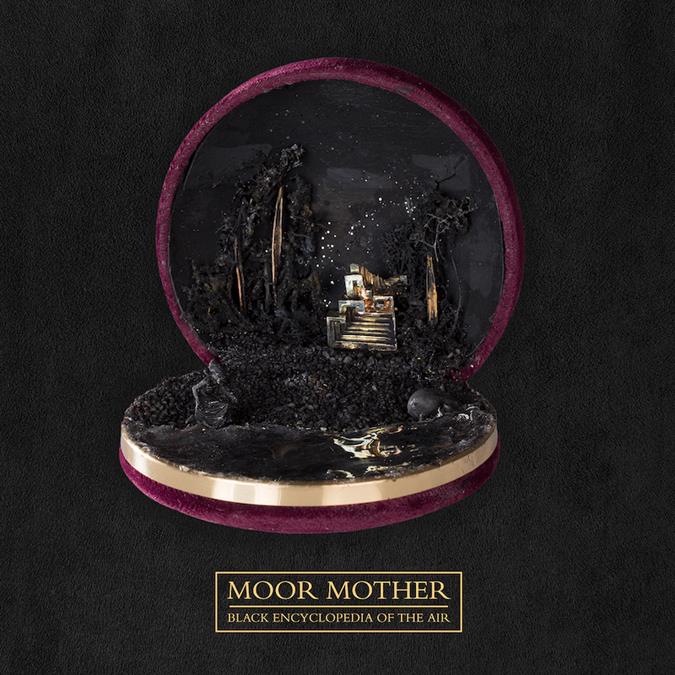 Moor Mother – Black Encyclopedia of the Air/BRASS (with billy woods)
There might be better rappers going in terms of pure bars, but when it comes to the creative genius the genre is capable of, Moor Mother is the reigning monarch. Hence why we had to include not one but two of her records. Normally, we'd nab one and shout out the others but here we needed both because they are so different and, together, they should why she is the absolute best. BRASS, which arrived late last year after ballots closed, is jazz-inflected and LSD-scented hip-hop, itself a followup to a free jazz record featuring wild poetry. Black Encyclopedia of Air meanwhile blends noise and the outer limits of jazz, feeling more often like if Shabazz Palaces met Sun Ra and Coltrane on a charted course beyond the edge of the solar system. Both, meanwhile, sound like if Coil got way into rap, a tantalizing mind-image we never got to see otherwise. The throughline for both is a sense of sonic adventurousness, matching with the spirit of jazz the fervent activist fires that drive her intense hyperfluid poetry. Oh, and she also dropped another record under the artist name Black Quantum Futurism while we were doing ballots in case you wanted even more greatness. – Langdon Hickman
---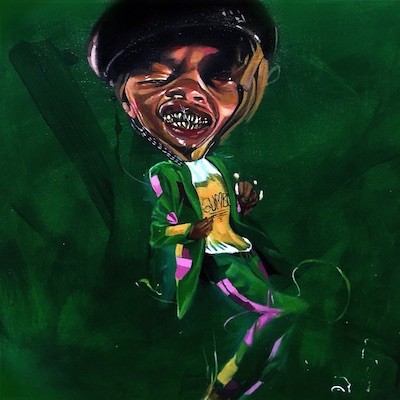 Pink Siifu – Gumbo'!
For someone who calls himself a si(i)fu, Livingston Matthews has an awfully hard time specializing. On the aptly titled Gumbo'!, his latest as Pink Siifu, he finds a unique angle on every genre he touches without ever belaboring the point. Opener "Gumbo'! 4 tha Folks, Hold On, " for instance, situates us in a liquid funk environment, only for "Wayans Bros" to lurch into blown-out trap. Siifu draws freely from (mostly southern) hip-hop, soul and psychedelia across the album, progressing from experiments with trap in the first half—from the grainy, distorted "Roscoe'!" to the blissed-out "Bussin' (Cold)" – to a warmer, more organic palette in the second (slow burner "SMILE (Wit yo Gold)," the joyful "Bravo'!"). Somehow, the end result feels less like a string of imitations than a cohesive statement from a dextrous hip-hip lover with a vision. Maybe a siifu doesn't have to stay in one lane. – Casey Burke
---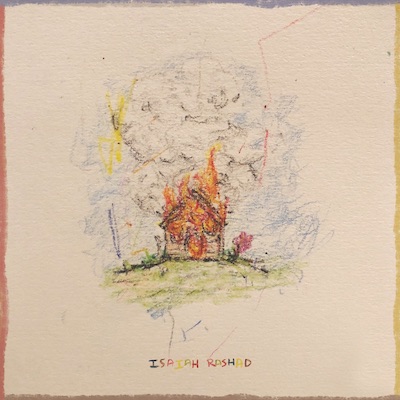 Isaiah Rashad – The House is Burning
In the wake of Cilvia Demo, Isaiah Rashad was impossible to ignore. The Chattanooga newcomer's debut EP managed to fit perfectly with Top Dawg Entertainment's cloudy West Coast confrontationalism, while adding a southern bounce that other TDE acts lacked. After five years of radio silence, The House is Burning is a return to form, featuring some of Rashad's best pop songs (see: Uzi-assisted banger "In the Garden", the light guitar-driven "Claymore", "Headshots (4rd Da Locals)"' singalong drawl.) Still, as with previous records, the subject matter is grim and heavy. Rashad's often muttered, multi-tracked bars unfold slowly, picking apart personal demons with economy and dark wit ("Is you running or exercising baby? Keep it one-one"), while leaving room for vulnerability ("Been an addict, been starvin', thirsty, still greedy, don't tease me, serving"). By all accounts, Rashad has had a rough go of it the past few years. But if The House is Burning is any indication, he's still been putting his reps in. – Casey Burke
---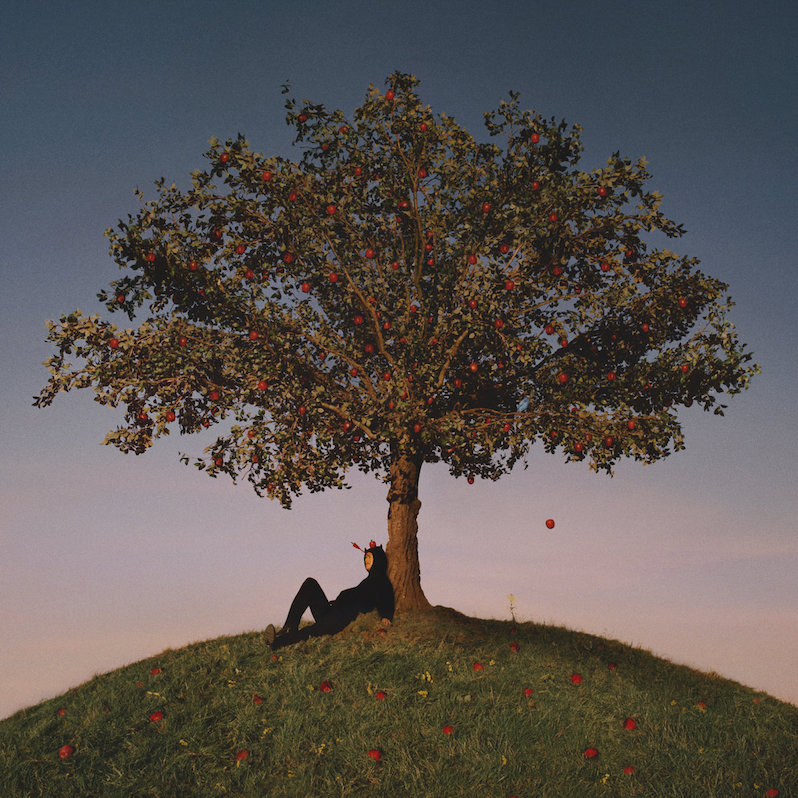 slowthai – TYRON
TYRON is deeply personal, for better and worse, and there's a beauty to the kind of honesty on display here. The two sides of this double album are equal in length, one leaning into the hypermasculinity and aggression that the other picks apart and tries to reconcile. Within such a stark contrast it's hard not to prefer one over the other, but both are integral to the heart of the project. Rather than edit some of these songs together, or pick one batch over the other, slowthai decided to present both sides of himself. It's an open-hearted effort at vulnerability that is as brutal as it is beautiful. – Forrest James
---
Tyler the Creator – Call Me If You Get Lost
The ID pic on the cover of Tyler the Creator's latest album might remind you of when Ol' Dirty Bastard laminated public assistance card on the front of Return to the 36 Chambers, but Call Me If You Get Lost is more mid-'00s than mid-'90s. After releasing a soul-baring album that saw Tyler transition into neo-soul, Call Me If You Get Lost is a return to the era just before Odd Future's first records dropped. A fast-moving, stunningly produced nod to the golden era of '00s rap mixtapes, Call Me If You Get Lost isn't an abandonment of the vulnerability of IGOR, just a different presentation of similar ideas. It's bars and boom bap (and DJ Drama interjections) instead of crooning and synths, at times feeling like a celebration of hip-hop itself. It's an invigorating reminder that, whatever shape his music takes, Tyler's an unstoppable rapper. -Jeff Terich
---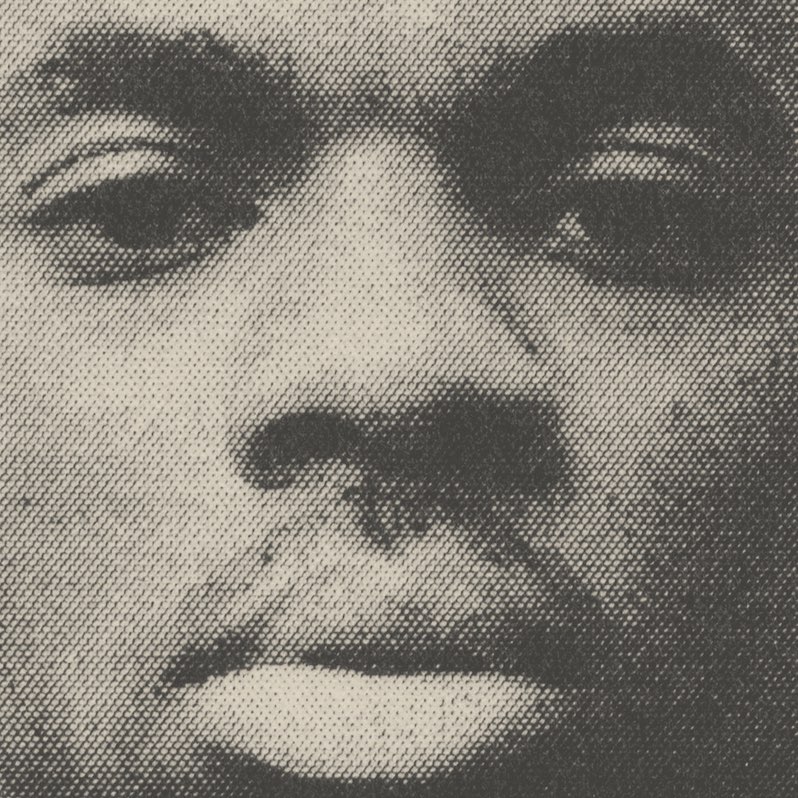 Vince Staples – Vince Staples
Vince Staples' first new LP in three years is, technically, shorter than his debut EP—to some degree, the Long Beach rapper's career has been an exercise in paring things back. Shorter songs, sleeker production, fewer features, and finally on this, a showcase for simply his own voice and one producer, Kenny Beats, a partnership that yields one of Staples' starkest and most direct releases to date. It's also one of his most accessible, the first sound on the record that of Staples' own melodic rap-singing on "Are You With That?", less an attempt at pop crossover than a disarming device for luring listeners in closer about childhood friends who are now "under the ground." Beats' production removes some of the grit while Staples' lyrics remain unfiltered and unflinching, whether he's discussing paranoia about meeting fans on "Sundown Town" or packing a gun in his swim trunks on "Taking Trips." The music is a little more airy and bright, but the darkness is never far behind. -Jeff Terich
---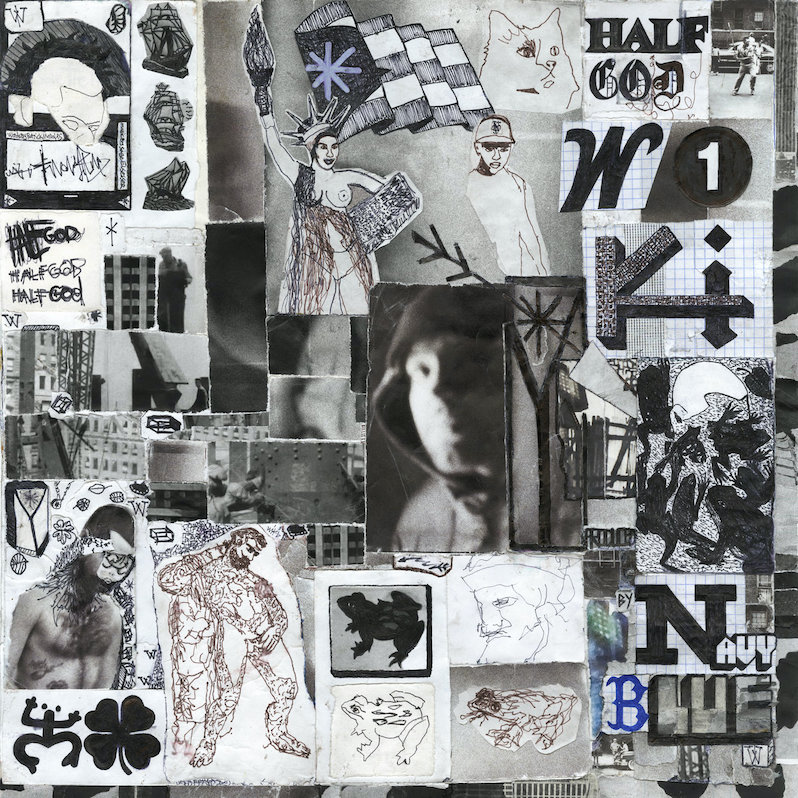 Wiki – Half God
Plenty of rappers have built records around the idea of being hardened by New York City; Mobb Deep stalked corners with icepicks, Cannibal Ox seemed to sneak around skyscrapers like they were giant mecha. Patrick Morales, a.k.a. Wiki, depicts the city not as a warzone, nor as a dystopian futurescape, nor the place where dreams are made of either, but a real place with real problems where real people live. He remarks on "Roof," "Living in the Big Apple, isn't it amazing? But it doesn't matter, nothing in this city's sacred," and from there he tells it like only a native could, decrying the gentrification that's constantly taking over communities, the privilege that makes people callous about it, and the home he knows growing less familiar every day. There's a lot of anger toward yuppies and corporations, but there's also appreciation of family, tributes to neighbors, even some earnest takes on love and courtship, backed by mellifluously crackling and warm production from Navy Blue. It's a rare warts-and-all account of being a New Yorker that feels genuine both in its frustrations and its tributes, allowing listeners the chance to feel what it's like to walk the same sidewalks and question whether it's the same city you knew yesterday. -Jeff Terich
---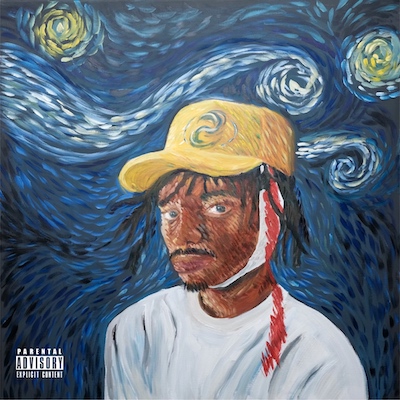 ZelooperZ – Van Goghs Left Ear
Listening to Van Goghs Left Ear is like stepping into a demented cartoon. Detroit rapper ZelooperZ (real name Walter Williams) spends much of the record threading absurd boasts and anecdotes together over warped clinking beats, in a nasally non-flow that stretches and deepens on a dime, as though it all might be a joke. There are few real transitions—the way certain songs interrupt each other fits well with his madcap energy—and he often seems to be testing out deliveries on the fly. (see: "Morse code, bitch, bee-bee-bee-beep, bee-bee-bee-beeping me," the way he verbally chops and screws "low down dirty demon.") Even in the mellower second half, he retains an irrepressible earnestness. Only a hungry, high-octane artist could have made this album, and it's clear ZelooperZ has only scratched the surface of what he can do. – Casey Burke
---
Support our Site—Subscribe to Our Patreon: Become one of our monthly patrons and help support an independent media resource while gaining access to exclusive content, shirts, playlists, mixtapes and more.