The Knife reveal tracklist for 100-plus-minute album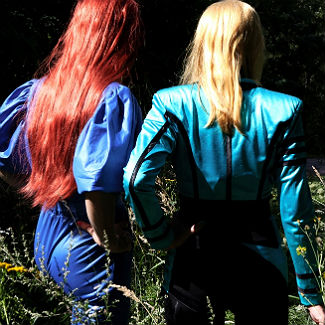 Swedish electronic duo The Knife only keeps escalating with their ambition, having gone from 2006's stunning Silent Shout to their lengthy Tomorrow, In a Year opera in 2010. And now, the band's new album Shaking the Habitual, due April 9 via Mute, extends beyond the 100-minute mark. This thing is going to be a beast.
Nine-minute first single "Full of Fire" will be released next week. But you can check out the rest of the staggering tracklist below.
Tracklist:
1 A Tooth for an Eye 6:04
2 Full of Fire 9:17
3 A Cherry on Top 8:43
4 Without You My Life Would Be Boring 5:14
5 Wrap Your Arms Around Me 4:36
6 Crake 0:55
7 Old Dreams Waiting to Be Realized 19:22
8 Raging Lung 9:58
9 Networking 6:42
10 Oryx 0:37
11 Stay Out Here [feat. Shannon Funchess of Light Asylum] 10:42
12 Fracking Fluid Injection 9:54
13 Ready to Lose 4:36