The Microphones announce 10xLP box set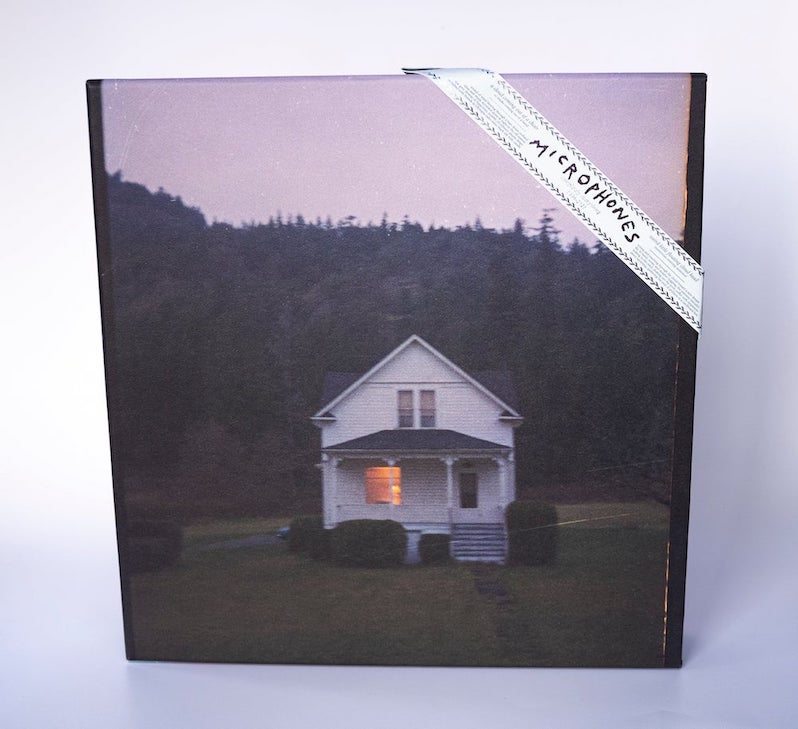 Phil Elverum has announced a new Microphones box set titled Completely Everything, which is due for release in February. It's not just a clever name; the 10xLP collection is described as "everything from the Microphones contained in a humongous box." That includes EARLY TAPES, Don't Wake Me Up, It Was Hot We Stayed in the Water, The Glow Pt. 2, Mount Eerie, Song Islands, and The Microphones in 2020. The box set commemorates 25 years of the project—though it underwent a break of about 15 years between the mid-'00s and 2020—and in addition to the music, it includes a 107 page book. It also comes with high-quality downloads of each album, as well as 36 unreleased tracks and stems of almost every track (remixers, start your engines!).
Pre-order the box set and find more information here.
The Microphones' "The Moon" is included on our list of the Top 150 Songs of the 2000s.