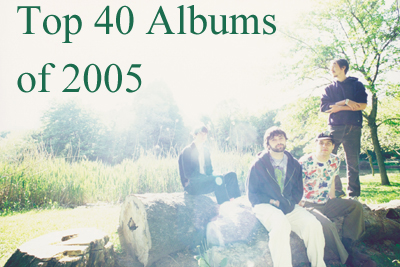 Lists. We use them all the time, in every way, in every situation. Grocery lists, to-do lists, Franz Liszt. Huh? It takes a certain kind of person (read: ob-com) to be as passionate and devoted to wading through an entire year's worth of albums and songs, ranking them in our own orders of preference, and then compiling the final list to present you, our lovely reader, with the best albums of 2005. I know for a fact that nearly every writer on staff went back to their lists multiple times with changes, some even going so far as to send emails with addenda on the day the list was being finalized. Some of even changed our lists to include albums that had just been released, trying not to forget albums that were released early in the year.
What you'll find here is a list truly representative of 2005. From the major label popularity of Kanye West to the independent winner of the Mercury Prize, Antony & the Johnsons, and then on to the combination of hip-hop and cartoons (no, not the Gorillaz!). Our journey takes us from the northerly climes of Iceland to the unlikely shores of Sri Lanka and every corner of the US and UK. This year was rife with the Canuck invasion with Canadian acts almost surpassing those from the UK on our list! Vancouver, Montreal and Toronto are the new hotbeds of independent music, maybe proving to us that all you need to have a great band is good national health care and gun laws!
What makes this whole endeavor difficult is the entire ranking process. We here at Treble usually eschew the idea of album ratings, because really, how can one put a number on a piece of art? It's entirely arbitrary, especially when you get into the whole comparison aspect. It's one thing to try to compare albums by the same or a similar artist, but when they are as diverse as Tom Waits and Depeche Mode? So, believe me, if you have your differences with this list, so do we! We thought it'd be fun anyhoo, looking at the ranked lists from every writer as a representation of how much power these albums held over us rather than as a representation of artistic value.
Another heartbreaking aspect of this project is that some of our favorites didn't make the cut. Albums from Metric, Love as Laughter, New Order, Sons & Daughters, Bonnie "Prince" Billy and Matt Sweeney, Ed Harcourt, Silver Jews, Trail of Dead, Blackalicious, Depeche Mode, Kasabian, Fiona Apple, British Sea Power and Rogue Wave were all just shy of the final count. What can be agreed upon is that the final tally reveals a collection of music that we can all feel comfortable recommending to the discriminating listener, with something for everyone, and truly representative as the best of the year. Enjoy!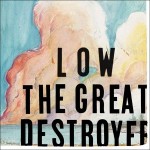 40. Low – The Great Destroyer (Sub Pop)
The reports that Duluth's finest had turned up the volume for their seventh full-length outing proved correct, but David Fridmann's role as producer betrayed the most information about the sound of Destroyer. This was a beautiful, full-fleshed pop take on Low's sparse palette. "Cue the Strings" succeeded with shades of Neil Young and Buddy Holly, while "When I Go Deaf" added a Bends-esque fuzz to one of the year's most jaw-dropping acoustic moments. Elsewhere the album touched on My Bloody Valentine ("Everybody's Song"), Red House Painters ("California"), and early nineties Flaming Lips ("Just Stand Back"), but these songs were unmistakably Sparhawk, Parker and Sally. Low didn't just bring the noise, they delivered the tunes, and possibly their best album yet. – Thomas Lee
---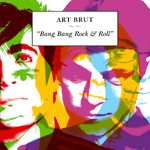 39. Art Brut – Bang Bang Rock & Roll (Fierce Panda)
When most bands sing about love, it's magical and it's powerful. It's tragic or it's devastating. When Eddie Argos sings about love, it's real. It's flawed, it's hopeless, it's awkward. It's even kinda funny. But that's exactly why Art Brut is such a likeable band. They're human. They're also quite deft on writing Modern Lovers-like rockers, as evident in their high energy and hand-clappable tunes about new loves, old loves, little brothers, forming bands, Morrissey (drinking Hennessey) sightings in LA, Velvet Underground rip-offs and rocking out at the Pompidou. And if it all seems a little bit cheeky, well, it's just because they're laughing with you. — Jeff Terich
---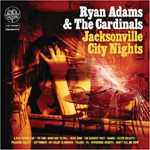 38. Ryan Adams and the Cardinals – Jacksonville City Nights (Lost Highway)
I've spent the past five-and-a-half years living in North Carolina and thus, by definition, I must be passionate about Ryan Adams. He's our indie rock hometown hero (sorry Ben Folds). However, despite my love for Heartbreaker and Rock N Roll, I feel a personal connection to Jacksonville City Nights because of the sheer North Carolina-ness of it all. Driving down I-40 blasting this real country album, the trees whizzing past, I understand how he feels about "suffocating on the pines in Jacksonville." And this album is Country with a capital C—a boozy, swinging, old country full of Americana. This honky-tonk sounding album still makes room for sparse folk tunes too. For example, the wistful "September," that forces your heart to ache with the lyrics "They carved your name into a stone / And they put it in the ground / I run my fingers through the grooves / When no one's around" And thus, I'll remain loyal to Ryan Adams to the bitter end. His homespun tales of deceit, lost love, and drinking till he's sick feel as though they were sculpted out of the very dirt of North Carolina. — Becca Johnson
---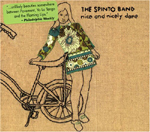 37. Spinto Band – Nice and Nicely Done (Bar/None)
Indie-pop never sounded so great. And it comes from Delaware, thus giving our nation's first state a reason for remaining part of our country other than being a storage facility for our hazardous waste. On their debut album for Bar/None the Spinto Band exhibits a youthful exuberance with catchy hooks, frolicking melodies and a barrage of kazoos on "Brown Boxes." Kazoos people! Let it be known that one of the best tracks on the album is a hidden one; "Japan is an Island" tells all about doing things like getting it on with your girl while your dog gets loose and playing Atari. Every day in Delaware should be Spinto Band day. – Chris Pacifico
---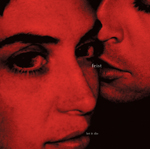 36. Feist – Let It Die (Interscope)
When I first heard Leslie Feist, I refused to believe she was some skinny white girl, just as I refused to believe Dusty Springfield wasn't actually from Memphis. Is it even possible for that sultry voice to be emanating from that body? While Joss Stone tries to sell her Gap-approved brand of blue-eyed soul, Feist achieves a sincerity that the manufactured Stone can never attain. Feist is honest and stark and the result is the strikingly beautiful Let it Die. To say the least, Feist defies convention and third album Let it Die is filled with her soulful, sparse compositions, from the jazzy "Leisure Suite" to the Sade-worthy "Inside and Out." "It might be years until the day / My dreams will match up with my pay," she sings on the playful "Mushaboom." With more albums like Let it Die, that day may come sooner than Feist thinks. – Molly B. Eichel
---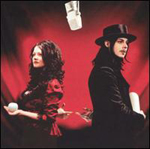 35. The White Stripes – Get Behind Me Satan (V2)
Jack's nappy hair and Meg's nifty "lungs" made a turn for the better as the Stripes pushed the envelope even further on Get Behind Me Satan. While it isn't exactly fueled by the fuzzy blues frenzy of their previous releases, the White Stripes still aim to please by getting their Deep Purple on with "Blue Orchid," adding a taste of the marimba with "The Nurse" and some ragtime shimmy on "My Doorbell." This time around they could even convince a first time listener that they hail from the incestuous hills of the Appalachians (not that they are incestuous) with the Mountain boogie of "Little Ghost." – Chris Pacifico
---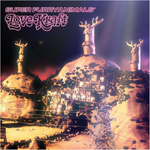 34. Super Furry Animals – Love Kraft (XL-Beggars Banquet)
The Welsh band with the funny name and cultish fans all over the world returned with Love Kraft, a spacey rock opera of sorts. The indie rag hype on this one was so loud, it nearly drowned out the actual album when it appeared. Four of the five Furries wrote songs for the album, making it truly a group effort. As such, it turned out to be this era's Dark Side of the Moon, dense, layered landscapes with dreamy vocals and cryptic lyrics (though not as cryptic as they would have been if sung in Welsh). In opener "Zoom," the line "I can't get enough of this" is sung. This is how I felt after hearing the album in total, like I wanted more.
There's not a single throwaway song in the bunch, each solidifying into a gelled whole, but each singular enough to stand on its own as unique. The Furries seem rooted in '70s space rock with this one, but they pull it off with such panache that one can tend to forget. Somehow, they have created a wormhole into the past, making it seem as if the band is playing in two decades at once, yet in the same recording room. Plus, "Oi Frango" is one of the best Blur-meets-Herb Alpert on the moon impressions I've ever heard, not that I've ever actually heard that before. – Terrance Terich
---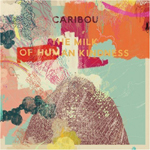 33. Caribou – The Milk of Human Kindness (Domino)
Dan Snaith followed his breakout album as Manitoba, Up in Flames, with a much more refined piece of work. The Technicolor joy present throughout its predecessor gave way to a slightly subtler, richer-textured approach. Thankfully, in its knack for merging genres into something beautiful, this record is undoubtedly Dan. From the disjointed psychedelic elevator music of "Yeti," through to the pulse-raising, orchestrated Four Tet stutter of "Barnowl," everything here intrigues and impresses. It's fitting that Snaith's name change comes at a time when he's well on the way to establishing himself as a fully-fledged electronic auteur. – Thomas Lee
---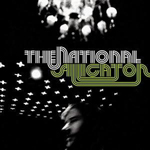 32. The National – Alligator (Beggars Banquet)
The National's third album, Alligator, is the type of recording that helps you find the silver linings in an overcast sky. The shades of Leonard Cohen and Nick Cave in Matt Berninger's voice – somber and introspective as his literate lyrics – are complimented by the shimmering arrangements by the rest of the band, particularly Aaron and Bryce Dressner's. The bubbling and shimmer of the Dressners' guitars bring a bit of light to the brooding, moody proceedings as the album saunters through city streets and smoky rooms. From the reserved "Secret Meeting" to the boisterous "Abel," from the desolate ballad "Daughters of the Soho Riots" to the soused celebration of "All the Wine," the band expertly walks the line between light and shadows. And who can beat the triumphant close that is "Mr. November," a song that gets better with every listen. It's impossible to not be swept up by the full-tilt chorus and machine gun drums as Berninger belts, "I won't fuck us over, I'm Mr. November!" – Hubert Vigilla
---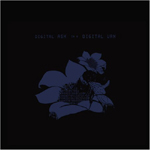 31. Bright Eyes – Digital Ash In a Digital Urn (Saddle Creek)
Conor Oberst's heart-clad sleeve has been replaced by an outward machinelike stoicism; his true emotions percolate just below the surface. This detachment is well matched by a musical mash-up of computer-generated blips, video game sound effects, and electronic drum beats, which thinly veil his true feelings of isolation. The album's strongest track, "Take It Easy (Love Nothing)," details his first heartbreak and ensuing indifference:
"Now I do as I please and I lie through my teeth.
Someone might get hurt but it won't be me.
I should probably feel cheap, but I just feel free
And a little bit empty."
Other key tracks are the equal parts depressing and hopeful "Easy/Lucky/Free" and a tribute to fate and order in the universe, "I Believe In Symmetry." The digital thumps mirror Oberst's obsession with facts; death is unavoidable so don't stress, time is propelling forward so spend it well. These are solid pieces of advice from the guy whose basic philosophy seems to be life is shit, but I love it anyway. — Becca Johnson