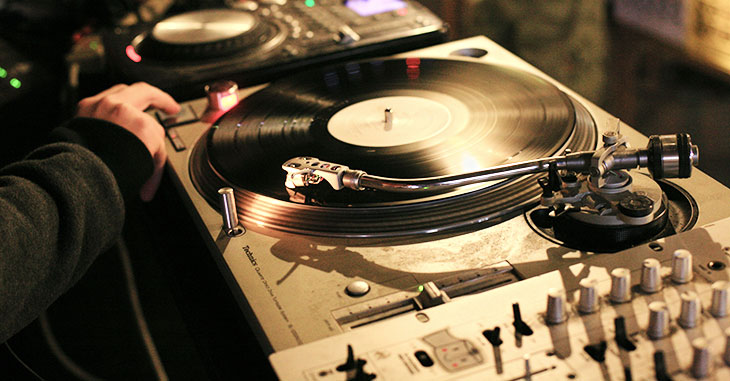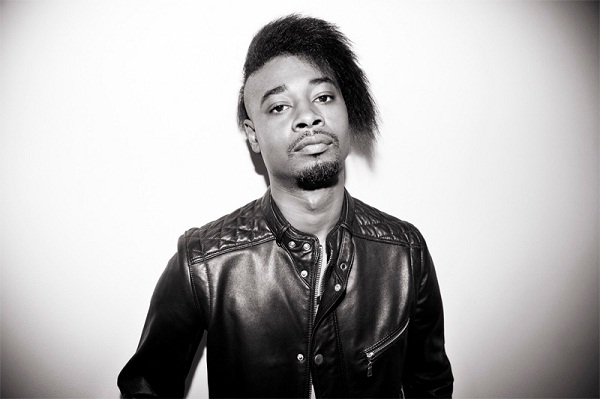 20. Danny Brown – "Lonely"
from Old (Fool's Gold)
Buy at iTunes
Danny Brown shocked the critical community with his double-album Old this year; part of the reason it made such a splash is the utter uniqueness of several of its tracks (mostly on side A). The reflective "Lonely" is perhaps the most striking of all of them, simply because it achieves an uncharacteristic amount of beauty for a rap song. Using a Morice Benin(!) sample, of all things, producer Paul White tailors a spacey but euphonious backing for Danny's musings on frustrated isolation, and the final product is a very subtle but exceedingly effective piece of a classic record. – Connor Brown
---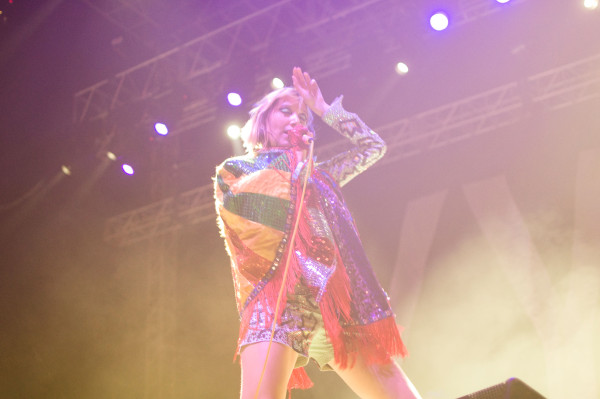 Photo by Joe Calixto
19. Yeah Yeah Yeahs – "Sacrilege"
from Mosquito (Interscope)
Buy at iTunes
"Touched by an Angel" was probably too on-the-nose a name for this track, though "Sacrilege" comes dangerously close to being too clever by half. In the opening couplet, Karen O lays out the scenario in pretty clear terms: "I fell for a guy/ That fell down from the sky." Yup, it's about making dirty with an actual seraph, and there's a lot we can unpack from that if we really want to go this route. But it's best not to pick apart and psychoanalyze "Sacrilege" when there are so many glorious sonic layers to be awed by. Fucking an angel is really just one small detail in a lush and glorious rococo that borrows a perfectly renewable template from The Rolling Stones' "Gimme Shelter," from Nick Zinner's bluesy riffs on down to the gospel choir that carries the song out on a transcendent high. Whatever art-punk background is behind the Yeah Yeah Yeahs, "Sacrilege" is the final word on where their strengths lie: Colossal, big-budget blockbusters. – Jeff Terich
---
Photo by Joe Calixto
18. Death Grips – "Birds"
from Government Plates (Third Worlds)
Months before they surprised the internet with their excellent fourth LP, Government Plates, Death Grips dropped the single "Birds," an opaque, uncharacteristically optimistic carpe diem anthem. The lyrics are as non sequitur as always: MC Ride's voice is warped into a hazy stutter as he describes killing his black-hat-wearing pet bluebird, a symbol for the responsibilities limiting his freedom. The song maintains the threatening absurdity that is quintessential Death Grips, but even among the other songs in their discography it sticks out. The song's meandering structure is disorienting; the production features odd wheezes and cuts like it was cobbled together in a pirated version of GarageBand on a broken computer.
The song vacillates between a loud buzzing synthesizer and a spare, directionless guitar solo with an electronic drumbeat. These two halves of the song are never reconciled; they're held together by scotch tape, threatening to fall apart at any time. This makes the song more of a tense, uncomfortable listen than even Death Grips' most bombastic outings. The band are great at clobbering you with their unhinged paranoia, but "Birds" proves that their particular brand of emotional instability is more effective when they whisper it in your ear. – Sam Prickett
---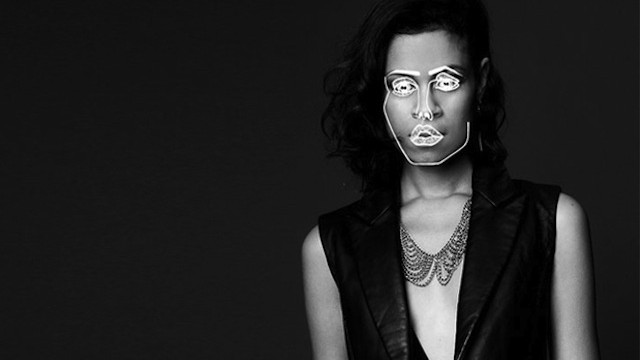 17. Disclosure – "White Noise" [feat. AlunaGeorge] from Settle (PMR)
Buy at iTunes
Disclosure and AlunaGeorge have both made a big splash this year, and for good reason. They both take time-proven traditions in electronica and frame them in a way that translates very well to the modern club scene. So, really, it's no surprise that the group's collaboration "White Noise" jams so hard.
At its base, "White Noise" sounds like an AlunaGeorge track, with Aluna Francis' soothing vocals and a bouncy synth line taking center stage. But it's in the intricacies in the surrounding production that Disclosure warrant all the the hype they've received. Driving beats make the track a sure dance-club hit, while delicate touches throughout the track create a sonic aura worth countless listens. If "White Noise" isn't the best club-track on Settle, that's only because the duo's early output has been truly prolific. – A.T. Bossenger
---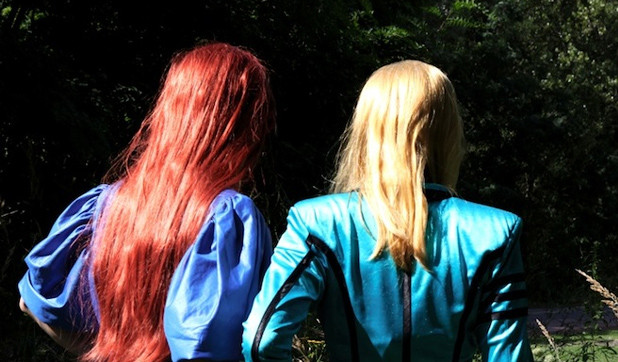 16. The Knife – "A Tooth for an Eye"
from Shaking the Habitual (Mute)
Buy at iTunes
Shaking the Habitual is a political album in a sense, but don't expect siblings Karin and Olof Dreijer to release a list of grievances or national reform plan any time soon. Adding "fuel to the fire" is the main aim, and The Knife get people out of their comfort zone with unsettling music that provokes without preaching. Kids looking for a thumb to suck, a brick in a castle, flower pot gardens; Karin's lyrics opt for ambiguity over hand-holding, and most importantly it's all weird enough to excite rather than come off as a tawdry art-house stunt. Musically, "A Tooth for an Eye" is less menacing and far less ambient than much of Shaking the Habitual; the abundance of percussive pops and spry flutes sound like the product of at least 10 musicians, certainly more than the duo could conjure on their own. Before releasing Shaking the Habitual, the group was unsure if they should even call it a release by The Knife, but in beginning the album with "A Tooth for an Eye" the group leads with what's perhaps their strongest link to previous efforts as well as a bridge to the arresting pieces that occupy the remainder of the triple LP. – Donny Giovannini
---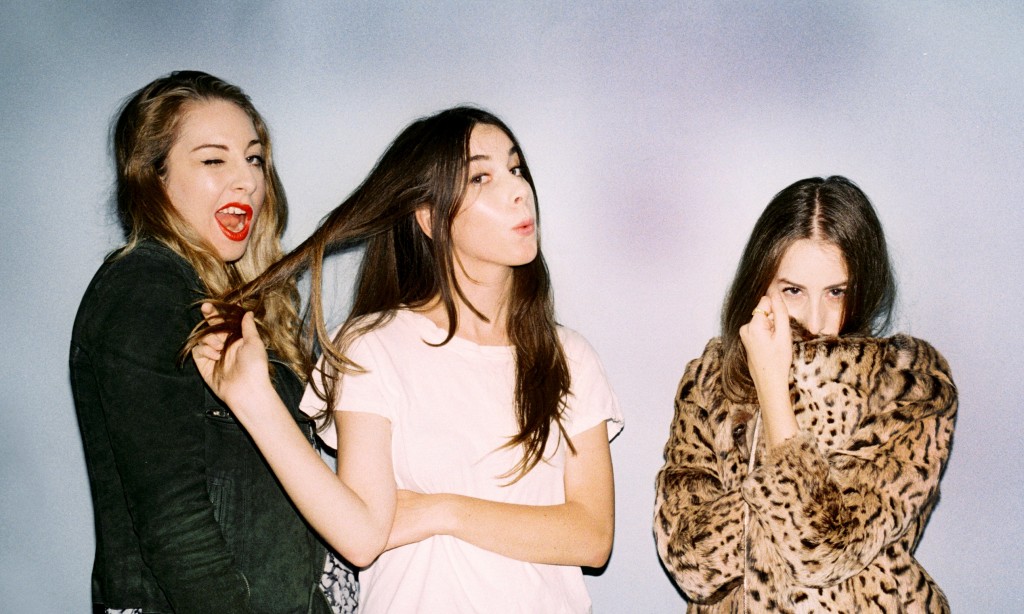 15. HAIM – "The Wire"
from Days Are Gone (Columbia)
Buy at iTunes
The opening riff may bite that of the Eagles' "Heartache Tonight," but that's precisely the point. HAIM have admitted in a few interviews the primary influence behind their music was LA radio, as so much of the Californian trio of sisters' time while growing up in the Valley was spent sitting in traffic, listening to different stations. It's no surprise "The Wire" borrows heavily from bits of '70s AM Pop, '80s dance, and '90s R&B. Arranged with some gorgeous harmonies led by middle child Danielle, it's a charming song. But underneath its easy-going, approachable hooks is a young woman's yearning to be free from a relationship she was never really happy with from the beginning. While it may be fueled by a sad, even brutal directness, it's ultimately about honesty and hoping for a better shot at love, all of which makes it that much more unforgettable. – Giovanni Martinez
---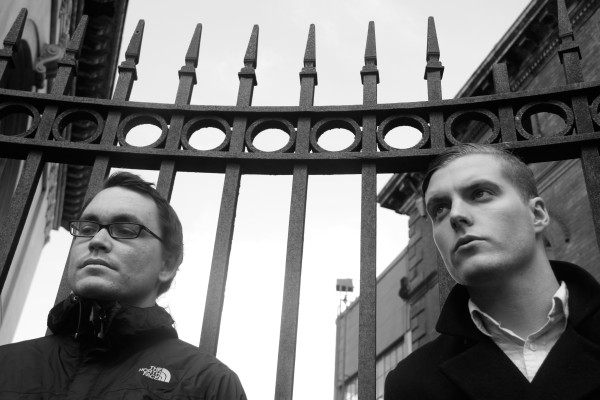 14. Deafheaven – "Vertigo"
from Sunbather (Deathwish Inc.)
Buy at iTunes
Suffice it to say, the staff at Treble was very impressed this year with Deafheaven's tour de force second album, Sunbather. "Vertigo," the longest (and possibly most astonishing) track on the album is a large part of the reason why. Though "Vertigo" doesn't begin like you'd expect — with soft, melodic guitar interplay building up to a full-fledged progressive rock freakout — Deafheaven drops the hammer soon enough, transitioning into a massive black metal assault, replete with blastbeats and wall-of-sound claustrophobia, and some of the most truly ridiculous drumming in recent metal history thanks to Daniel Tracy. And, if that isn't enough, the song closes with poignant, soaring shoegaze that is evocative of the best parts of Converge's Jane Doe. Call me up the next time another black metal band pulls that off. – Connor Brown
---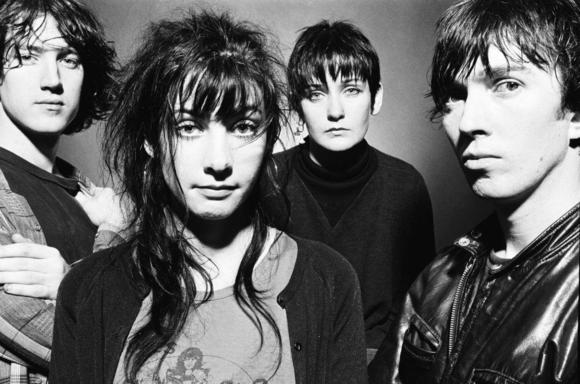 13. My Bloody Valentine – "Only Tomorrow"
from mbv (Self-released)
My Bloody Valentine would have broken the Internet regardless of what mbv sounded like. You don't just, all of a sudden, post the follow-up to one of the greatest albums of all-time after 22 years and expect nothing to happen. Still, it was a relief to discover that My Bloody Valentine didn't just still sound like My Bloody Valentine, but that their sound has aged incredibly well — in parts more abrasive and intense, in others dreamy and accessible. "Only Tomorrow" leans well toward the latter, and for how dense and noisy it is, it's easily the most relaxed the band has sounded. Bilinda Butcher's vocals, characteristically ethereal and otherworldly, are delivered with a hypnotic ecstasy, while Kevin Shields actually allows at least the illusion of rests as intervals in his hefty fuzz delivery system. It sounds like My Bloody Valentine alright, but it's so comfortable and warm, you hardly notice it took two decades to get here. – Jeff Terich
---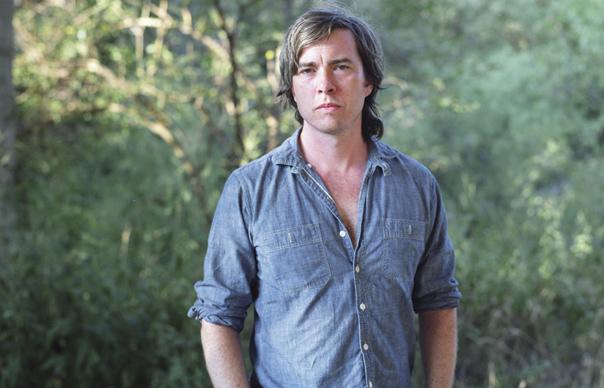 12. Bill Callahan – "Summer Painter"
from Dream River (Drag City)
Buy at iTunes
From the first note, a storm is on the horizon, the clouds gone a blue almost black, veined with bands of reddish-orange, an ominous stillness infecting every image, every sensation. A storm is on the horizon, that is, long before Callahan's narrator brings up the hurricane that he is suspected by the locals of having had a hand in. It should be nice to hear a song about a guy who paints boats for a summer, and I imagine it should be nice to sing such a song, but the niceness of the idea, the nostalgia of a summer working on the water, is a faint light within a vast, nearly impermeable darkness here. The violence of the storm is doubled by the violence of the painter's problem, his inability to discover who he works for, the poor or the rich. The strangled electricity of the feedback, the bongos beating out a somber suspense…I'm still looking for the place where this song ends up, it hangs about like a storm itself, one that never quite strikes, an illumination that awaits illumination, the bolt of lightning that could cut through the humidity and stench of a night filled with every misfortune to come. – Tyler Parks
---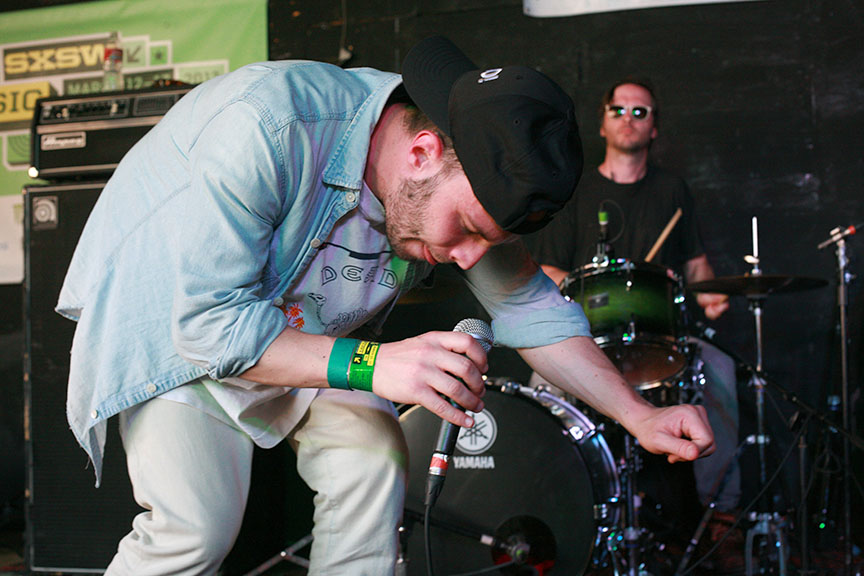 Photo by Candice Eley
11. Autre Ne Veut – "Play By Play"
from Anxiety (Software)
Buy at iTunes
Arthur Ashin says that he doesn't really write down lyrics — he just stands in front of the mic and lets the words come out, more or less. But it takes a finely honed acumen to focus in on such stunningly direct expressions of emotion without revisions or edits. That takes some balls, but on a song like "Play by Play," it's pretty obvious that he doesn't have to memorize the script; he's lived it. There's a very real loneliness and desperation in his voice when he pleads, "And I said baby, I'm all alone/ I need you now/ Come stay with me so that we can be somehow." The need for human contact in this scenario is dire. So it's interesting that the song's one and only verse is mostly prologue to its massive, densely layered chorus — a chorus, it should be noted, that lasts for two and a half minutes. Somehow, the couplet "I just called you up to get that play by play… Don't ever leave me alone," sounds triumphant in spite of the crippling sadness, an implicit message that when life hands you lemons, you make sweet love. There are payoffs, and then there's this song: An ethereal R&B anthem that just keeps on giving. – Jeff Terich