Toro y Moi : Anything In Return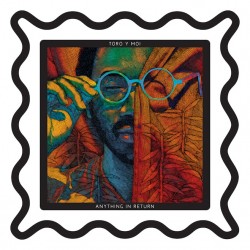 Buy at iTunes | Buy at Insound
In 2006, Justin Timberlake released FutureSex/LoveSounds, an album with smart pop sensibilities that nevertheless distanced him from his 'N Sync roots and won him more than a morsel of indie credibility. Chaz Bundick, the South Carolina chillwave producer better known as Toro y Moi, seems to be using his third studio album to travel in the opposite direction. Anything in Return is full of indietronica that drops not-so-subtle hints at Top 40 R&B.
Anything in Return is a far different animal than Toro y Moi's critically acclaimed 2011 release, Underneath the Pine. The EP that followed it at the end of the year, Freaking Out, marked a transition from Bundick's emotive, occasionally groovy chillwave to something significantly funkier. That shift continues here, but it definitely begins to fish for sounds from a much broader mainstream.
There are a few artsts with whom Toro y Moi connects here, but Timberlake looms largest. Bundick's spare tenor drops new jack swing lyrics throughout, with all manner of familiar v2.0 features. They're a little simpler than most ("And if I fall / Into the sea / Don't let me go / 'Cause I feel weak"), but Auto-tuning in "Cake" and the sampled "yeahs", "woos", and "yos" in tracks like "Grown Up Calls" respect an obvious source. The indie roots of "So Many Details" and "Day One" are betrayed only by purposely imperfect drum loops, but the expansive arrangement of "Never Matter" cleans things up nicely.
Anything in Return is not a bad album because of, or in spite of, such mimicry. It's just the first time that Toro y Moi seems to have lost an independent voice. "Harm in Change" kicks off the album with restraint in its distant house piano echoes and muted divas, and there's a stretch of songs in the middle (including "Cola" and "Studies") bringing together Bundick's past, future, and outside sounds into something that advances his reputation. For the most part, though, this album spends a lot of time building an attractive pop facade and not enough time making it actually stand out from the chillwave landscape.
Similar Albums:


Justin Timberlake – FutureSex/LoveSounds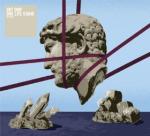 Hot Chip – One Life Stand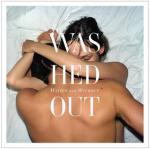 Washed Out – Within and Without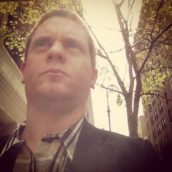 Adam Blyweiss
Adam Blyweiss is associate editor of Treble. A graphic designer and design teacher by trade, Adam has written about music since his 1990s college days and been published at MXDWN and e|i magazine. Based in Philadelphia, Adam has also DJ'd for terrestrial and streaming radio from WXPN and WKDU.