U2 announce "The Virtual Road" livestream series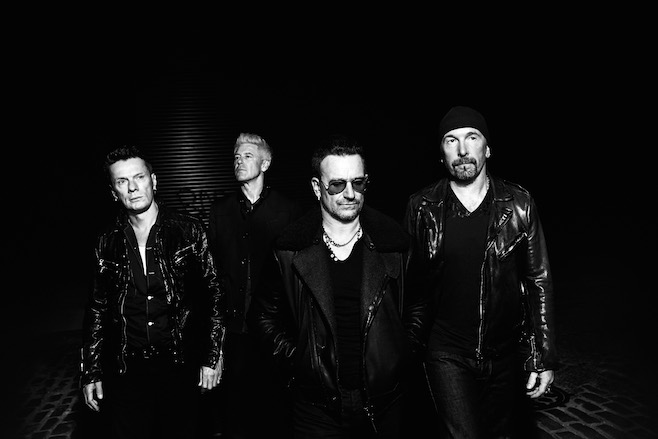 U2 have announced they're streaming four concerts from throughout their career via their YouTube channel. Starting on Wednesday, which is St. Patrick's Day, the legendary Irish band will launch a series of four concerts—including openers—titled U2: The Virtual Road. The shows are featured from four different decades: one from the '80s, one from the '90s, one from the '00s, and one from the '10s.
The series begins with 2001's U2 Go Home: Live from Slane Castle, from 2001, featuring a separate opening performance from Dermot Kennedy, on March 17. Then on March 25, they'll stream U2: Live at Red Rocks, from 1983, with an opening set from contemporary Dublin post-punk group Fontaines D.C. The third in the series is PopMart: Live from Mexico City in 1997, which airs on April 1, and features an opening set from Carla Morrison. And the series closes out with 2015's iNNOCENCE & eXPERIENCE: Live in Paris, with an opening set from French band Feu! Chatterton.
Each performance will be up for 48 hours. Check out the trailer for the live concert series below.
Read the first entry in our series, U2 101: How Boy and Three revealed an early and vivid portrait of the band.