Underworld : Drift Series 1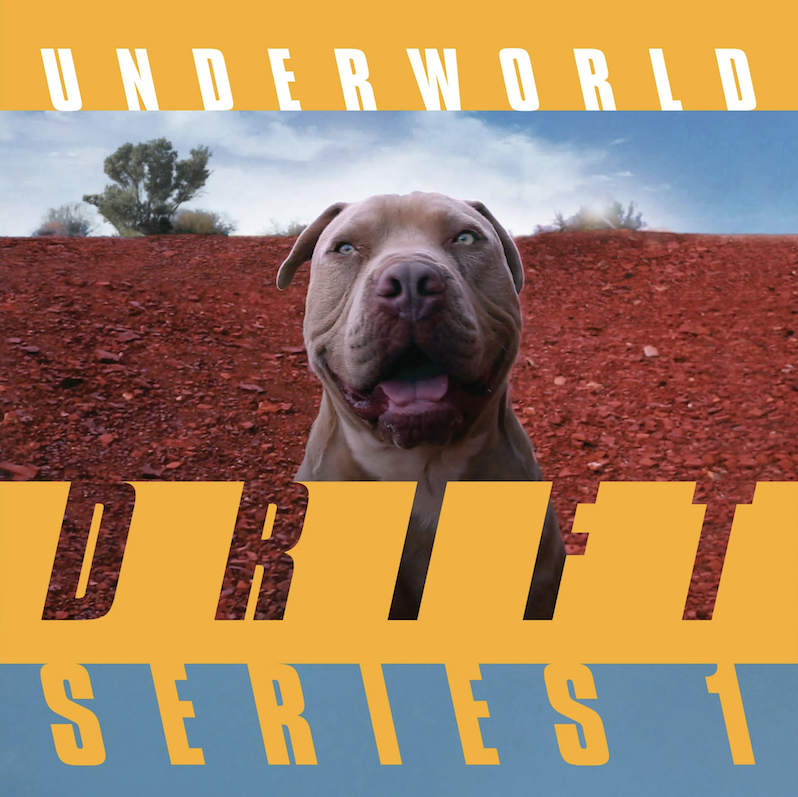 I'm pretty sure Rick Smith and Karl Hyde struck the word "small" from their vocabulary long ago. Performing as Underworld, nothing they have ever done can be described as such. Their biggest hits are epic in length and strength, their albums cavernous, their ideas complex enough to require dedicated studios, design firms, and streaming media channels. So it's no surprise that in November 2018 Underworld announced a challenge for themselves called "Drift Songs": make new music, and often video, every week for 52 straight weeks. This media was compiled into episodes released online every few months, with contributors ranging from electro-jam and noise musicians to actors and economists. Stretched out over time in this manner, the project felt underneath the radar and passive, without much fanfare even for longtime UW listeners.
Now Underworld are releasing the results en masse, splashing down like a meteor in the ocean. Drift Series 1 is a deep dive into what the duo have considered front-of-mind across a year spent exploring 4/4 techno and its offshoots. It collects the first 5 episodes of this project and exclusive new content in a box set with 7 CDs, a Blu-Ray of accompanying short films, and an 80-page book. (We say "first 5" because Smith and Hyde are already so chuffed by the results of their experimental journey that they've announced plans to continue Drift Songs for another 52 weeks.) You're essentially getting six albums' worth of brand new mutations on pounding rhythms and squiggly synthesizers. It's no mere DJ set or Underworld concert, it's damn near a residency.
The techno form has always had detractors of its monorhythmic and monotonal origins, and responsive artists who dare to twist those as far as they might go. With that in mind, Drift Series 1 is a daunting work, and a daunting listen. To the uninitiated or less-dedicated, there are moments when Underworld stray so far from being, well, Underworld that they sound like faded copies of other artists, the promise of experimentation turned into heavy-handed gimmickry. Disc four, with the episode "Space," includes heretofore unheard gestures with melody and songwriting that can sometimes descend into irritating Flaming Lips territory ("Hundred Weight Hammer"). And for as pretty as the piano feature "Brilliant Yes That Would Be" is, it's still just lifted from the modern classical motifs of Eno, Glass, and Satie.
Further, there are moments where Smith and Hyde's equipment and sample libraries threaten to overwhelm listeners with countless variations on what is ultimately the same theme. Many of these songs are long, shifting treatises on the groove—multipart, meditative throbs that recall the days of "Juanita/Kiteless/To Dream of Love"—that in a vacuum might stun but revisited over and over might make even the most dedicated fan a little numb. Also, the final disc of music is a sampler pulling selected songs from the episodes and mixing them continuously, much like their bonkers classic dubnobasswithmyheadman. This "album" is most certainly not That Album, and it's just this side of insulting to include it in the box set instead of just keeping it as a standalone release.
Still, so much of Drift Series 1 reminds us that Underworld are just worlds apart from most other house derivatives of today, let alone the contemporaries who rose up with them in the heart of the 1990s' big beat and intelligent dance music movements. For one thing, this collects the most consistently upbeat work from the band since they invited outside producers to help out on 2010's Barking. There's a loping, comforting ambience in songs like "Toluca Stars" and "Tree and Two Chairs" (from "Game," the fifth and arguably most consistent episode), while "Border Country" and most of this set's relentless second episode, "Atom," transport us back to "Dirty Epic" territory.
For another thing, Drift Series 1 brings to the lexicon some of Underworld's most memorable contributions since Beaucoup Fish in 1999. "Listen to Their No" is a fresh dip into their well of ecstatic house conceits, and "Imagine a Box" is a dour, eerie acid ghost story. "S T A R," meanwhile, is an infectious little speed demon of a track that rests somewhere between nursery rhyme and children's word game, matching up the activities of established fantasy characters like Tom Thumb and Robin Hood with modern names like Dr. Dre, David Beckham, and Rosa Parks. This and other cuts like "Another Silent Way" (originally released set to footage of UK drift racers—"drift," get it?) find Smith and Hyde continuing to sneak more cheekiness into their music this late in their careers, and they're all the more entertaining for it.
The last song of disc one, "One True Piano Need Hand," is their first real attempt at droning noise, while disc three, "Heart," is the box set's locus of high weirdness anchored by the stuttering improvisations of "Poet Cat." Frankly, Underworld scatter horns and strings, jazz and classical throughout Drift Series 1, from the patches of "Altitude Dub" to disc five's choral denouement, "A Moth at the Door." Smith and Hyde also make room in this music for contributions from Australian experimental band The Necks, none so thorough as the set's sixth disc of collaborations between the bands based on songs released earlier in Underworld's project. While the first two songs (42 minutes!) lean heavily on The Necks' tender jazz interplay, Underworld's stamp is clearly on the closing half-hour-long "Appleshine Continuum," a composition suggesting the massive remixes and studio bootlegs from the dubnobasswithmyheadman days.
Underworld bravely use the broad expanse of time and creative space covered in Drift Series 1 to explore sounds and arrangements not yet heard in their repertoire. There's also plenty of evidence that what brought them to the dance—and the dancefloor—not only never went away, it's as sharp as ever. Surely not even UW superfans are going to like everything they hear in this collection, but there's so much worth giving a chance. And hey, there's always the sampler. And next year.
Similar Albums: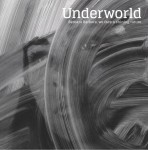 Underworld – Barbara Barbara, we face a shining future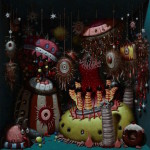 Orbital – Monsters Exist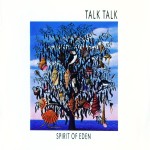 Talk Talk – Spirit of Eden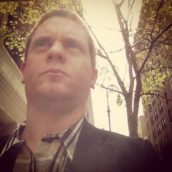 Adam Blyweiss
Adam Blyweiss is associate editor of Treble. A graphic designer and design teacher by trade, Adam has written about music since his 1990s college days and been published at MXDWN and e|i magazine. Based in Philadelphia, Adam has also DJ'd for terrestrial and streaming radio from WXPN and WKDU.