Uniform share blistering new single, "Dispatches from the Gutter"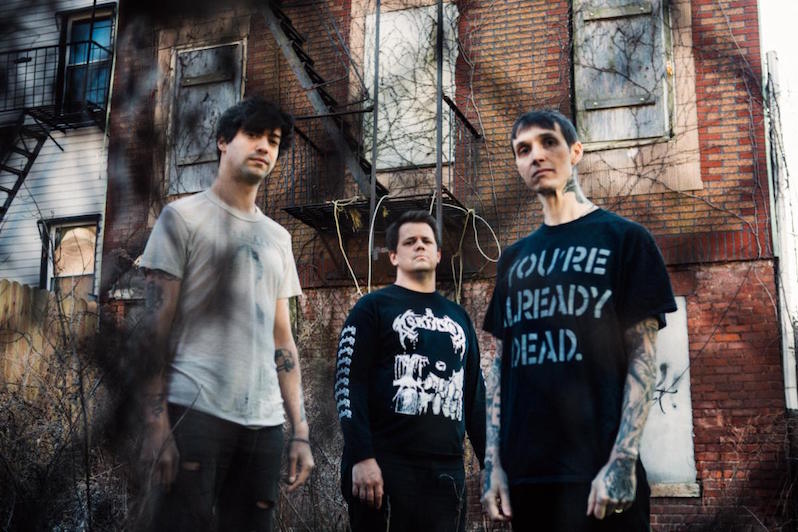 New York City industrial metal group Uniform have shared another new single from their upcoming album Shame, which is due out September 11 via Sacred Bones. Following the release of the album's first single, "Delco," Uniform have shared the video for "Dispatches from the Gutter," directed by Jacqueline Castel. It features a series of people's faces behind intense flames, over the blistering single, which is an urgent and visceral hybrid of industrial and hardcore punk.
"The video was approached as a documented mass sigil informed by the historical and philosophical concept of self-immolation, performed under the lunar eclipse of Independence Day," says Castel in a press release. "Participants were asked to bring personal offerings to burn, and were given a directive to write down their intentions for the future, which were attached with accelerants to an effigy that was later cremated. It was a symbolic act of releasing what we wish to abandon, and an invocation of what we wish to rebuild." Watch it below.
Uniform's last album was 2018′s The Long Walk.