Uniform and The Body announce new collaborative album, Everything That Dies Someday Comes Back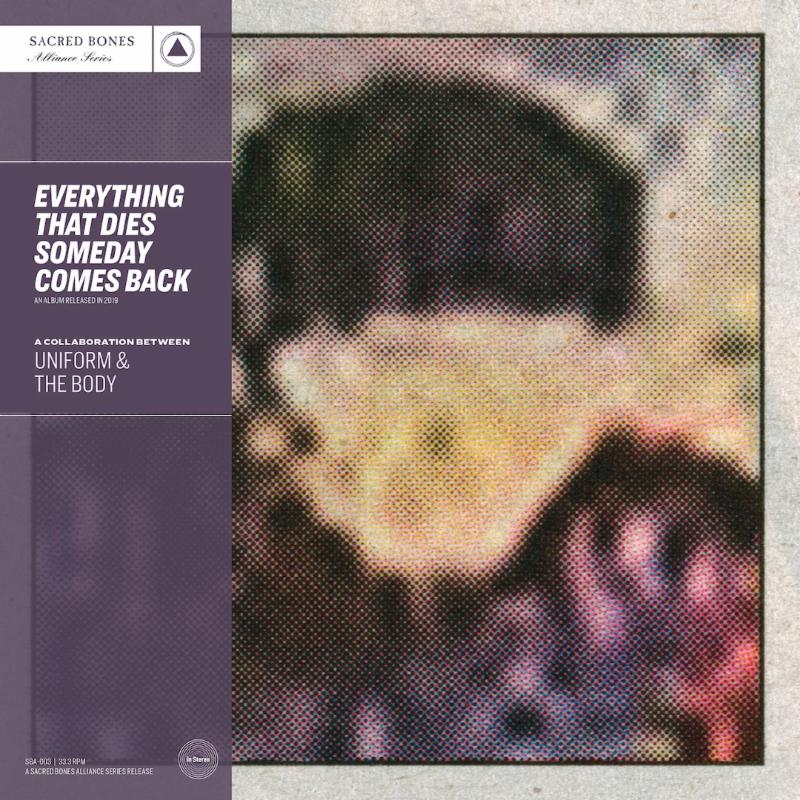 Uniform and The Body have announced a new collaborative album. On August 16, they'll release Everything That Dies Someday Comes Back via Sacred Bones. The title is a reference to "Atlantic City," from Bruce Springsteen's Nebraska, as well as a tie to author James McElroy. That's the album's cover above and tracklist below. The first track they've released from the album is "Penance," which you can hear below.
The two bands last collaborated on 2018's Mental Wounds Not Healing. Uniform's last album was last year's The Long Walk. The Body last year released I Have Fought Against It, But I Can't Any Longer.
Uniform & The Body Everything That Dies Someday Comes Back tracklist:
1 – Gallows in Heaven
2 – Not Good Enough
3 – Vacancy
4 – Patron Saint of Regret
5 – Penance
6 – All This Bleeding
7 – Day of Atonement
8 – Waiting for the End of the World
9 – Contempt