Vampire Weekend : Father of the Bride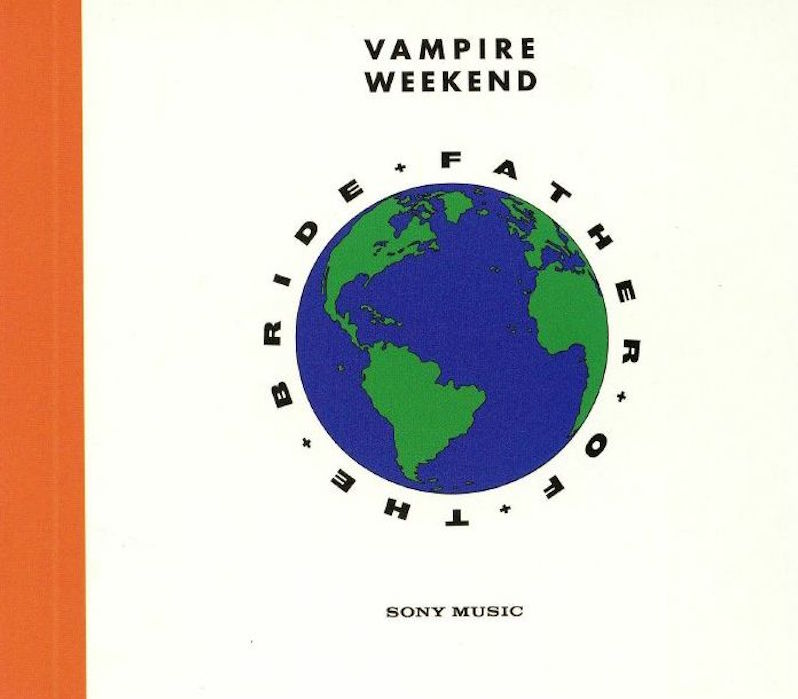 Let's not bury the lede here: Vampire Weekend fans (and maybe a few haters) are probably not going to like this review of Father of the Bride because I'm going to invoke Paul Simon comparisons again, comparisons the band have read since day one of their above-ground existence. It may be lazy, it may be old meme—I'm sure Ezra Koenig's downgraded this particular topic to the level of bullshit by now—but hey, we can only write what we hear, right? What I hear returns to the band's synthesis of coincidental similarity, sincere homage, and occasional upstaging of Simon first heard on their 2008 debut, but with one huge difference.
Instead of mimicking Important Artist Simon of the 1980s, Father of the Bride finds Koenig and VW channeling his mischievous, then-new solo sounds of the 1970s. There are plenty of sad-sack lyrics whose sneaky turns of phrase lean into fresh cascading pop constructs, where a song like "How Long" can deliver my favorite line of the year so far: "Why's it feel like Halloween/Since Christmas 2017?" In short spans you can hear Koenig's voice and guitar continue to suggest the pride of Queens positioned through and in front of road-tested psychedelia, prog arpeggios, and Laurel Canyon cooing.
Granted, Vampire Weekend's modern conceits permeate all sound, with far more influences at play here than the legacy of just one singer-songwriter and far more progressive and previously unheard decisions being made regarding composition and arrangements. The raving heart of the album, "Sympathy" alone journeys a million miles in just a few steps, pulling as much from Simon's "Late in the Evening" as it does from flamenco and New Order. There's a lot of pristine production, where dripping-water synths and guest vocalists like Danielle Haim sound effortless and elegant. Such variety, however, is both blessing and curse; Father of the Bride has some big discrete successes, but it's a rather exhausting document from tip to tail.
Strange synth inserts, string sections that go nowhere, and songs stuffed with too many ideas or worse, no clearly defined idea at all bog this down more than any other VW release. It strengthens the case that Rostam Batmanglij was the band's secret weapon, and his departure coincides with a sudden apparent inability to edit. You can pinpoint moments when someone might think this album and this band are too precocious and pretentious for their own good—the light-touch jazz of "My Mistake," for example, or the telegraphed preciousness of "We Belong Together" destined for TV commercials, movie soundtracks, and Gen-Z wedding Snapchats until the end of time. And the interludes like "Big Blue" don't stand steady enough on their own, nor do they consistently make clear sonic transitions.
Father of the Bride is the first legitimate disappointment in the Vampire Weekend catalog, insofar as a .300 career batter might have an off year at .240. Come for the alt-alt-country of "Married in a Gold Rush," the delicate denouement of "Jerusalem_New York_Berlin," and more individual moments of finesse. Stay for—what, exactly? Well, stay if you want to find out what happens when your indie-rock gods turn out to be human after all.
Similar Albums: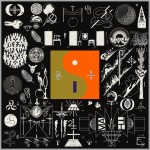 Bon Iver – 22, A Million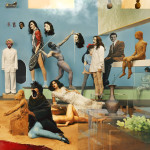 Yeasayer – Amen & Goodbye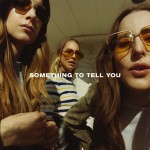 Haim – Something to Tell You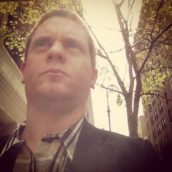 Adam Blyweiss
Adam Blyweiss is associate editor of Treble. A graphic designer and design teacher by trade, Adam has written about music since his 1990s college days and been published at MXDWN and e|i magazine. Based in Philadelphia, Adam has also DJ'd for terrestrial and streaming radio from WXPN and WKDU.