R.I.P. drummer Vinnie Paul, cofounder of Pantera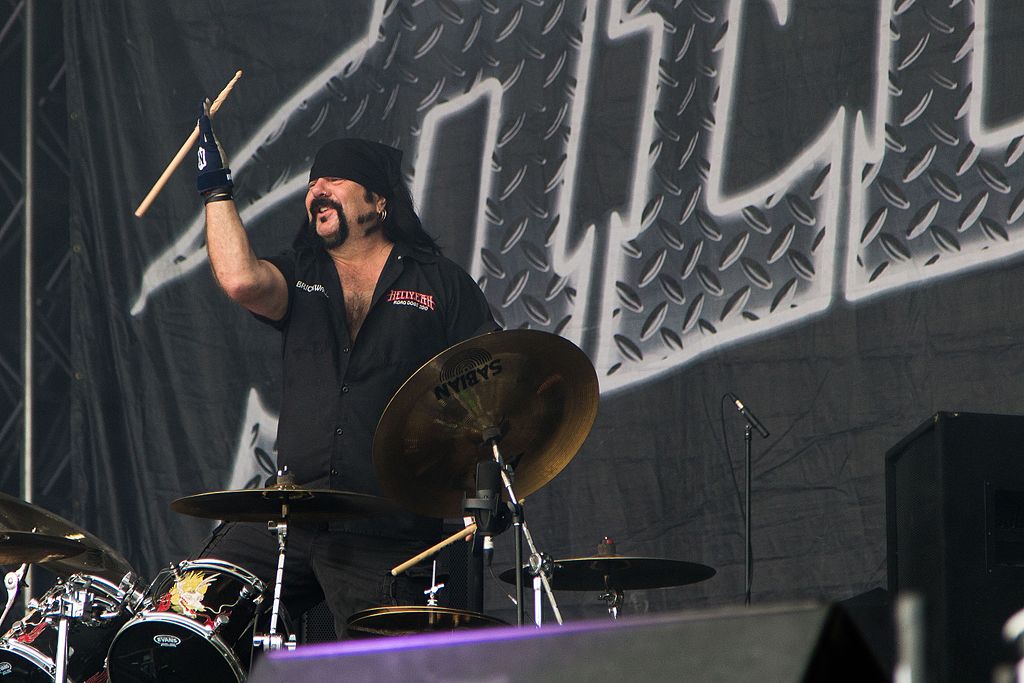 Drummer Vinnie Paul has died at the age of 54. Paul, born Vincent Paul Abbott, was best known as the drummer and cofounder of heavy metal stalwarts Pantera. No cause of death has been announced at this time.
Vinnie started Pantera with his brother, guitarist "Dimebag" Darrell Abbott, along with bass player Rex Brown in 1981. The band's reputation was solidified with a trio of albums in the first half of the 1990s that established a slick but explosively heavy groove, inspired by Paul's love of Southern rock and influencing countless metal artists who followed.
Vinnie and Dimebag formed Damageplan after Pantera's 2003 breakup, but their playing days together came to a sudden end with Dimebag's murder onstage in December 2004. Vinnie would return to music two years later, drumming for Hellyeah behind members of Mudvayne, Nothingface, and Damageplan. That supergroup has released five albums, most recently Unden!able in 2016.
Pantera's Vulgar Display of Power was featured in our list of Top 100 Metal Albums.