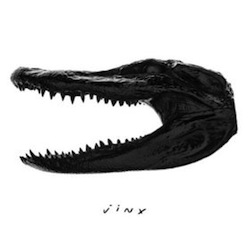 Buy at iTunes | Buy at Insound (vinyl)
Flash back to 2010: Weekend are a San Francisco trio who debut with the chugging Sports, making entertaining nods to the structured noise of Sonic Youth and My Bloody Valentine. Flash forward to now: Weekend are a New York City quartet whose second full album is the chugging Jinx, making entertaining nods to the shoegaze pop of Ride and Catherine Wheel. On paper, no, that doesn't sound like a whole lot of artistic progression. In reality it's more like a comfort zone, one created and refined by a good deal of discomfort on the part of lead singer Shaun Durkan.
He recently confessed to starting the band's exodus to an overstuffed Brooklyn scene, and how a meltdown in New York led him to new writing themes and new recording plans. If those did not spur growth, they at least spurred change between Sports and Jinx, change first hinted at on the interstitial Red EP. Sports was full of spark and flash, fire and echo; jagged guitar noise and Durkan's almost formless vocals carried dour melodies through crashing percussion. Now on Jinx there is sharper sonic focus in tracks like "Mirror" and "Just Drive." Guitarist Kevin Johnson, drummer Abe Pedroza, and new bassist Nick Ray use fuzz as prelude, bridge, and choral emphasis, while Durkan comes through distinctly clearer.
Granted, sometimes he's just stretching sentences to the breaking point as on "Alright" ("Sunrise / Girl brings / Blinding / Sunlight"), but Durkan is making the effort to use even small batches of words to define deep topics on this album: place and transition ("Celebration, FL"), experience and ownership ("Oubliette"). Monte Vallier's returning production hand helps too; he seems to be finding a goth-rock sweet spot in his work with these guys as well as with The Soft Moon. Very little about Weekend is original, but a subtle shift in apparent influences and sounds means that instead of a sophomore jinx we fortunately get just Jinx, sophomore.
Similar albums:


A Place to Bury Strangers – Worship


The Horrors – Skying


The Raveonettes – Observator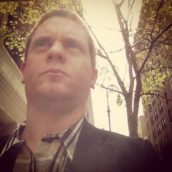 Adam Blyweiss
Adam Blyweiss is associate editor of Treble. A graphic designer and design teacher by trade, Adam has written about music since his 1990s college days and been published at MXDWN and e|i magazine. Based in Philadelphia, Adam has also DJ'd for terrestrial and streaming radio from WXPN and WKDU.