Da Art of Storytellin': What Do We Do With Kanye West?
Like many people this week, I've been thinking about Kanye West a lot. I remember the posts, not too long ago, from people vowing to never listen to Kanye West again. I see some of the same people have posted about his new album Ye. That's OK, I listened to it too, but then again I didn't make any public declarations. (And if you're still boycotting West, good on you? I better not catch you dancing to R. Kelly though.)
To say that Kanye West is a polarizing figure might be the understatement of the year. While he was always a divisive figure (see: "George Bush doesn't care about Black people" [still the greatest moment ever to air on live television] and his moment running up on Taylor Swift), 2018 Kanye West tested the patience of everyone, including his most ardent defenders. His ongoing stanning for Donald Trump was bad enough, but his TMZ interview in which he said that 400 years of slavery "sounds like a choice" to him? That was a truly disquieting moment. Was he so far removed from reality?
The thing is, while what Kanye said about slavery was unquestionably abhorrent, it is also just a few degrees away from the techies in San Francisco sneering at the homeless population. Both follow this mythical idea of a meritocracy and subscribe to a kind of bootstrap-ism that says that if you're living in deplorable conditions, it must be a choice because why wouldn't you work yourself out of it? That Kanye might believe in this ethic wouldn't be the most surprising thing. Striving and the push to be better is evident in everything he does and everything he says. If he did it, why can't you?
His obliviousness to the larger social, political, and economic structures—both historically and currently—that bar many from doing in life what they want is also not entirely surprising either. As we have come to realize, not everyone is, for lack of a better term, woke. But that raises the question: What do we do with Kanye West? Do we shun him? Boycott him? Secretly listen to his music which publicly disavowing him? Or do we just move on? Listen to the new record with curiosity, and then go back to whatever we were doing before?
A few years ago I wrote an essay about Kanye West and specifically about Yeezus, which I still consider to be his best album (even though I think "Ultralight Beam" is his best single track). I wrote it while feeling defensive over Kanye. Many hated Yeezus' abrasiveness, and desired something else, something old (which Kanye would tap into on "I Love Kanye") and I wanted to write something something that would speak to what I heard when I listened to Yeezus, which was a lot of pain, desperation, and anguish. To that end, I have a little bit of a soft spot for him and why I can't really cancel him, not really, because I can't hate him or be disgusted with him (not in the way that I can with someone like R. Kelly or Chris Brown), but I am sad and disappointed that someone incredibly talented is just so deluded and oblivious.
Notable New(ish) Hip-Hop Albums of the Month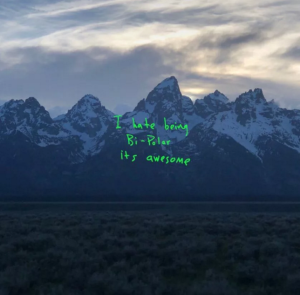 Kanye West – Ye
All this brings us to Ye, Kanye's latest released just days ago. As part of a series of seven-song releases from Kanye's G.O.O.D. Music label, Ye may be shorter but there is still so much to unpack here. Much has been made that Ye is a "return" to the gospel and soul inflicted samples of the "old Kanye" that is apparently so beloved. This isn't entirely true. Yes, the sonic coldness of 808s and Heartbreak and the caustic sounds of Yeezus aren't really present but this isn't a full throwback to The College Dropout or Late Registration either. In reality, Ye feels very much like a postscript to The Life of Pablo. As with previous albums, Kanye's greatest subject is himself, whether this yields any kind of self-awareness is yet to be seen. Newly diagnosed with bipolar disorder, Kanye seems to be embracing this, declaring that it his "superpower" on "Yikes," eliding some of the nuances of living with the disorder. But perhaps this is expected. Kanye is not one for sweating the small stuff and on Ye, the diagnosis has really only just added a little bit more focus on Kanye the human. But what of the music? Ye is very short and with so much meat to explore, the brevity is a bit disappointing. But what we do have are songs where Kanye speaks to his relationship with women, from his narcissistic boasting on "All Mine," to his relationship with his wife and his daughters; some of the best moments are where Kanye cedes ground to women as in 070 Shake's powerful coda on "Ghost Town." On "Violent Crimes," Kanye cites his daughters in helping understand what women face. It's a revelation that many politicians trot out as if previously women were some non-entity, it's eye roll inducing here too and in this way becomes a further illustration of Kanye's self-absorption. He's not saying it to be a hero (at least we hope not), but as his truth—he was (is?) shitty to women—Ye features a rare moment of empathy and compassion amidst the self-loathing and self-absorption.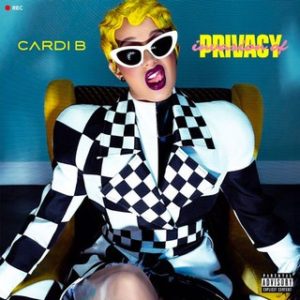 Cardi B – Invasion of Privacy
Prior to the release of Cardi B's debut album, Invasion of Privacy, there was some suspicion that it would be a cash grab, a collection of "Bodak Yellow" knock-offs carefully orchestrated by her record label. Just about every review made their suspicion known and it's telling to see just how many were underestimating Cardi B. But here's the thing: "Bodak Yellow" was the fucking JAM. It is a legit song and Cardi B deserves every amount of success coming to her. Invasion of Privacy is an impressively solid debut, confident, loose, and better yet, a perfect encapsulation of what a joy Cardi B is.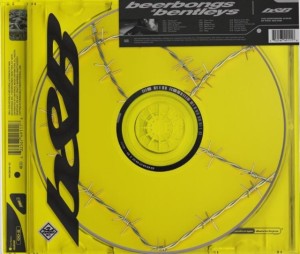 Post Malone – Beerbongs and Bentleys
I mean, I must hate myself right? How else could you explain including Post Malone's second album to this round up? I didn't necessarily hate on "White Iverson," but after a trip to Miami last December where every third song in every Lyft ride we took was the nauseating "Rockstar," I swore off Post Malone (the other tracks we kept hearing were the equally nausea inducing "Shape of You" by Ed Sheeran and Selena Gomez's "Wolves" [another aside: were people not as into "Bad Liar" as I was? Who doesn't love a "Psycho Killer" sample?]). This was further exacerbated by his declaration that, "if you're looking for lyrics, if you're looking to cry, if you're looking to think about life, don't listen to hip-hop." Funny thing saying that while you're a white guy who is making bank by appropriating sounds that Black people made, it just makes this all seem a lot less genuine. And while I will concede that someone on his team has an ear for catchy melodies, it's hard to shake that this feels like a cash grab and if you think about Cardi B's genuinely good album or other artists who choose to make art rather than commerce, then it's like, why bother with this?