Willie Nelson : First Rose of Spring

Willie Nelson is, at the time of release of First Rose of Spring, his 70th studio album (though the number is debatable), 87 years old. Those numbers all together paint a certain picture about where our expectations should lay. This isn't to say that elder statesmen artists cannot surprise us, delivering a home run of all-time great caliber late in their careers. After all, Scott Walker and Leonard Cohen are perhaps the two most obvious recent examples of an artist delivering riveting and essential works right at the very end of their lives. Even figures such as Lou Reed and Bob Dylan can be figured in that space, the former's The Raven being his penultimate solo record that has regained some critical footing in the 17 years since its initial release and the latter on a tear of honky-tonk and blues that seems perhaps more central to the overall figure of who or what Dylan is than even some of his more iconic records.
But, generally speaking, when an artist reaches this advanced stage of their career, we loosen the reins a little bit. It is much more forgivable for an absolute undeniably legend of music like Willie, be it country or otherwise, to deliver something approaching the mean average of their capabilities. After all, he's produced some of the most iconic country records in the history of the genre, acted for decades now as the envoy into spaces that perhaps would have turned their nose up at the stuff. Along the way, he's even proven himself significantly more slippery than an outsider unfamiliar with his work may assume, being just as likely to turn in a folk record as a jazz album, as likely to have a horn section as synths and programmed drums, as liable to deliver western swing as honky-tonk or that true grit of outlaw country that made him most beloved. So the fact that First Rose of Spring is decidedly not a phoned-in late-career effort is something we have to regard as a blessing even as we view it as a fine example of Willie's mastery of the craft.
The overall shape of the record is a relatively simple one, foregrounding Willie and his trusty acoustic guitar Trigger above all else. Around them are arranged a relaxed and restrained set of accompaniments: the placid and churchly resonance of piano, the iconic and almost mandatory weeping of pedal steel, the yearning of a harmonica, and just enough drums to nail it all down. This is, on paper, country music 101, essential elements and nothing more. It's a simplified set of arrangements that provides, in secret, a tremendous difficulty; without a wall of instruments and counter melodies to hide behind, what rises inexorably to the surface are the melodies, the stories, and, most importantly of all, the timbre of the voice. But likewise it's in this simplified terrain that Willie Nelson shows with gentle mastery why he's, well, Willie Nelson. This is a man that was able to produce a cover of "Rainbow Connection" that rivaled the raw and completely inexplicable emotional power of the original and then did the exact same with Coldplay's "The Scientist" years later. His essential power as a musician is to orient every last element to storytelling; his essential power as a storyteller is he knows exactly how to grace your heart, no matter where you stand.
In many ways, the genteel and melodramatic honky-tonk of First Rose of Spring acts as the good twin to Rough and Rowdy Ways'—Bob Dylan's latest—evil. Each are produced by elder statement and undeniable masters of the craft of music-as-storytelling simply reveling in their virtuosity, one gracing us with stories of cruelty and wickedness while the other gives us the justifiable and well-earned sentimentality of someone who's lived long enough to have seen the good lurking in the despair. There are some who no doubt will be put off by how forthrightly sentimental it all is on First Rose of Spring, but it's important to remember context. Willie is no stranger to tales of woe and wickedness and sin, having rubbed shoulders with Johnny Cash and Waylon Jennings and all other kinds of country's great scoundrels. So when someone like him sits down and patiently paints images of the moments and experiences he has come to treasure from a life of nearly 90 years, it has a different kind of heft to it than some flippant and cowardly attempt to do the same by someone younger and less wise. Age may not directly correlate with wisdom, sadly, despite all we've been told, but it's hard to make the argument that Willie doesn't know what he's talking about on these matters.
There's a great resonance here with Western Stars, Bruce Springsteen's last album. Each draws on the same space of American music, that sentimental rumination on beautiful and affecting things. That each was delivered in the midst of, to be brief, undeniable national hardship doesn't read so much as a dismissal of those necessary struggles but, if anything, an underscoring of their necessity. There is a beauty out there, lurking behind the struggle and the suffering, one that everyone has an inalienable right to live within and be surrounded by. The difference is that Springsteen's album, transcendentally beautiful and well-earned as it was by its esteemed creator, was someone seeking to evoke the kind of thing that First Rose of Spring naturally and uncomplicatedly just is. There is profound sense of ease to these songs, like they are just rolling free from Willie, almost like he sauntered up to a microphone and dropped them one by one in under an hour, the backing instruments appearing from the dead air behind him as if summoned by a sorcerer's call.
What matters, ironically, is another sentimental thing. The fact that we still have Willie, just as with Dylan, is a treasure of no small value. First Rose of Spring, like Rough and Rowdy Ways, needed only to be a passable, the platonic ideal of a 3 out of 5 album, to be worthwhile. This is a master storyteller in his natural element, more accomplished in his relaxed approach than many achieve after a lifetime of effort. It's pleasantness and sweetness feels less like the terminal evasiveness that certain kinds of arena-oriented country rely so heavily upon and more like a grandfather solacing you as best he can while your heart freshly aches. Stacked up against the dozens and dozens of solo records Willie has produced over the years, First Rose of Spring likely doesn't crack the top 10; against the nearly 150 live, collaborative and other records he's produced, it certainly doesn't. But that's only because of the heights Willie, an all-time great of music regardless of genre or era, has scaled, not the value this fails to achieve.
---
Label: Legacy
Year: 2020
---
Similar Albums: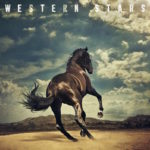 Bruce Springsteen – Western Stars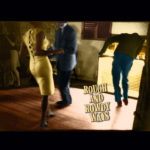 Bob Dylan – Rough and Rowdy Ways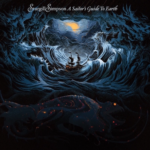 Sturgill Simpson – A Sailor's Guide to Earth
Langdon Hickman
Langdon Hickman is listening to progressive rock and death metal. He currently resides in Virginia with his partner and their two pets.