Winter/Spring 2011 Album Preview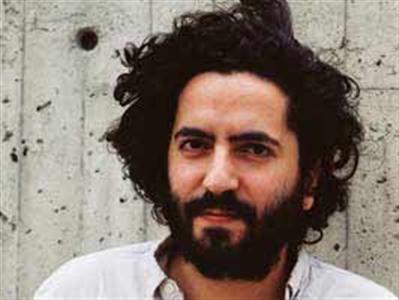 The holidays have passed, the diets have begun and the best of 2010 lists are now a part of history. It's 2011, folks, which means it's time to look forward and survey the year ahead. While the second week of January is barely even a notch in the year's belt, lots of exciting new releases have already been announced for the weeks and months ahead. There's a lot to be excited for, and we've rounded up 20 albums we're most looking forward to hearing in the coming months.
The Decemberists – The King Is Dead (Capitol; Jan. 18)
In 2009, The Decemberists released their most ambitious album to date, a concept album, or rather rock opera, with a mythical storyline involving an evil queen, who was portrayed magnificently by My Brightest Diamond's Shara Worden. Rather than attempt to outdo such a herculean effort, the band has scaled back and made a simpler, more straightforward indie folk album, as evident by the pretty new single, "Down by the Water."
Deerhoof – Deerhoof Vs. Evil (Polyvinyl; Jan. 25)
A Deerhoof album is always paradoxically a total surprise and exactly what you'd expect from the long-running Bay Area indie rock outfit. And their latest, Deerhoof vs. Evil, should prove no different. Changing time signatures, loud-soft dynamics, mathematically challenging rhythms, and Satomi Matsuzaki's odd, impenetrable, yet sweetly delivered lyrics. Evil better watch its back.
Destroyer – Kaputt (Merge; Jan. 25)
Destroyer's Dan Bejar has gone in several interesting directions since 2008's Trouble In Dreams. First, he releases a disco 12-inch, titled "Bay of Pigs." Then he moves into electronic/experimental territory on "Archer on the Beach." And with his next full-length, Kaputt, he offers more electronic sounds, albeit more accessible ones, yet the album remains a set of songs that is still undeniably the work of this idiosyncratic indie rock icon. Among the topics covered on the album are American communism and the pointlessness of writing songs. Instructions for the Destroyer drinking game not included.
Gang of Four – Content (Yep Roc; Jan. 25)
Gang of Four hasn't released a new album in 20 years. That's a pretty darn long time, so we're more than ready to hear some new, agitated grooves from the legendary UK post-punks. However, knowing the perils of the music business, the band decided to self-finance with a series of buyer incentives, including vials of blood. Okay, then!
Iron & Wine – We Kiss Each Other Clean (Warner Bros.; Jan. 25)
Sam Beam & Co. rocked a little harder than usual on 2007's The Shepherd's Dog, while maintaining the laid-back folky style that made earlier albums like The Creek Drank the Cradle unique. The group's leap to major label Warner Bros., however, is likely to bring even bigger changes for the band, including choirs and saxophones, adding up to a set of songs more ambitious and richer than ever before.
Talib Kweli – Gutter Rainbows (Talibra; Jan. 25)
After releasing a brand new Reflection Eternal album in 2010 (only took ten years), Talib Kweli is ready to release another solo full-length. Reportedly, Kweli was actually working on another album, to be titled Prisoners of Conscious when some of the songs morphed into those that will make up this new effort. While the list of producers doesn't include too many big names, just remember a kid by the name of Kanye West produced "Get By" in 2002, almost two years before The College Dropout dropped.
Hercules and Love Affair – Blue Songs (Moshi Moshi; Jan. 31)
In 2008, Andy Butler & Co. dazzled us with their funky, energetic and smooth brand of disco with their self-titled effort, featuring Antony Hegarty on lead single "Blind." In 2011, Hercules' ever-evolving lineup includes, as always, Butler, in addition to singers Kim Ann Foxman, Bloc Party's Kele Okereke, Aerea Negrot and Shaun Wright. We're not sure, just yet, what makes the songs "blue" – sadness, obscenity? Either way, we're very excited to find out.
Akron/Family – S/T II: The Cosmic Birth and Journey of Shinju TNT (Dead Oceans; Feb. 8)
Akron/Family don't operate the same way most other bands do. In fact, they're kind of in a world of their own. That in mind, only a band such as this Brooklyn trio could release something like S/T II: The Cosmic Birth and Journey of Shinju TNT. The very origins of this album are shrouded in mythology, involving Japanese volcanoes, a delivery of the album in song fragments rather than as a whole, and an idea that somehow this is connected to the group's first album. Exactly how the two are connected, we don't know. And supposedly, the album has leaked… in fragments. This could be Zaireeka Part 2, or perhaps something else entirely. They've been known to blow us away before.
James Blake – James Blake (Atlas/A&M; Feb. 8)
James Blake made quite the introduction in 2010 with a series of EPs that revealed the young Londoner was not only a skilled dubstep producer, but also a clever popsmith, incorporating elements of `90s R&B into his chopped-up hooks. Next thing you know, he's covering Feist and signing to a major label. The kid's got skills, and an entire album's worth is a very enticing prospect.
Cut Copy – Zonoscope (Modular; Feb. 8)
Australian trio Cut Copy is best known for their New Order-style electronic pop jams, but with third album Zonoscope, the group is balancing out that side with more organic instrumentation. One listen to first single "Where I'm Going" reveals the band delivering a reasonably straightforward rock song, a bit of a rarity for the band. Yet, Cut Copy isn't necessarily turning into The Hold Steady. Synths and samplers still play a big part of Zonoscope, though with its surreal image of a Waterfall in lower Manhattan, one might be reminded of Pink Floyd's legendary cover images from Hipgnosis.
Asobi Seksu – Fluorescence (Polyvinyl; Feb. 15)
If Mogwai has the album title of the year, Asobi Seksu is an early contender for album cover of the year, displaying a Vaughn Oliver-designed multi-color flame graphic, which is perfect for the band's 4AD-style dream pop sound. On Fluorescence, the band's fourth, shoegazing is the name of the game, moving beyond the gloom of 2009's Hush and back toward the ebullient pop of 2006's Citrus. That's the word on the street anyhow, and with a brighter, bolder sound, how can they go wrong?
Tim Hecker – Ravedeath 1972 (Kranky; Feb. 15)
Details of Tim Hecker's latest effort, Ravedeath, 1972, are a tad fuzzy. The Canadian ambient producer is typically known for abstract, yet gorgeous, static-ridden soundscapes, and we have no reason not to expect more this time around. Yet there's a sense of doom and malfunction permeating its song titles: "Analog Paralysis," "Hatred of Music," "Studio Suicide." Yowza! Still, new Hecker is always welcome, no matter how ominous.
Mogwai – Hardcore Will Never Die, But You Will (Sub Pop; Feb. 15)
Album title of the year. Done. Oh, but the music? Well, after finishing more than a decade at Matador, Mogwai's move to Sub Pop brings with them the same massive sound and fluid dynamics we've come to adore over the years. Plus there's a song called "You're Lionel Richie." Can't beat that.
PJ Harvey – Let England Shake (Vagrant; Feb. 15)
PJ Harvey's last album, White Chalk was a bit more delicate than we're used to from the British guitar-slinging diva. That most likely won't continue with Let England Shake. While the album was recorded in a church, it is said to have been recorded live, for the most part, and finds Harvey and her collaborators raising the energy levels. But there's also a lot of minor key material, autoharps and the like, so it might not exactly be another Rid of Me either. Whatever it is, we'll take it.
Twilight Singers – Dynamite Steps (Sub Pop; Feb. 15)
Greg Dulli has a long history of working with Sub Pop, from his early days with the Afghan Whigs to his more recent collaboration with Mark Lanegan, the Gutter Twins. So it only makes sense that Dulli's Twilight Singers should land on the legendary indie label in 2011. As usual, the Singers' new album Dynamite Steps promises to be dark, but that darkness comes in many shades, from smoky noir soundscapes to buzzy dancefloor fillers. And the first line on the album is "Whenever you're here, you're alive." Whoa.
Julianna Barwick – The Magic Place (Asthmatic Kitty; Feb. 22)
Julianna Barwick's 2009 release Florine mesmerized listeners with the singer's primarily a cappella ambient folk style, a haunting and ethereal style of music as gorgeous as it is otherworldly. With her third release, The Magic Place, Barwick joins the Asthmatic Kitty roster, and in the process backs her skeletal arrangements with more instrumentation, delivering something not unlike Sigur Rós's delicately beautiful post-rock.
Jay-Z and Kanye West – Watch the Throne (Def Jam; March 1)
Following the massive My Beautiful Dark Twisted Fantasy, Kanye West is teaming up with frequent collaborator and hip-hop titan Jay-Z for a team effort on Watch the Throne. While not too many details have been revealed, it is scheduled for March release, and West tweeted that the songs are "so modern so hood so club so hip hop". Expectations are high, but the album could very well be nonstop jams.
Lykke Li – Wounded Rhymes (LL; March 1)
Lykke Li's debut Youth Novels arrived as one of the most impressive debuts of 2008, but the charming, cute Scandinavian pop singer from two years ago has gone a bit darker on her follow-up to that stellar outing. On Wounded Rhymes, Li is once again working with Peter Bjorn and John's Bjorn Yttling, and the album is said to feature African drums, Hammond organ and girl-group harmonies. Li also seems to want to shake her shy girl image, having said in an interview recently, "I want to be amongst the men, topless, throwing things." We aren't ashamed to bait a Google search of "Lykke Li topless" for traffic.
J. Mascis – Several Shades of Why (Sub Pop; March 15)
J. Mascis is best known for making a lot of noise with legendary indie rockers Dinosaur Jr. (and for that matter, stoner metal outfit Witch). But on his first solo outing for Sub Pop, Mascis is dropping the feedback in favor of a more low-key, acoustic effort. However, he'll be joined by a pretty big supporting cast, with the likes of Broken Social Scene's Kevin Drew, Band of Horses' Ben Bridwell and Kurt Vile contributing to songs that range from English-style folk to California singer-songwriter sounds. Even at lower volumes, Mascis will likely still kick our asses with this one.
The Mountain Goats – All Eternals Deck (Merge; March 29)
Mountain Goats' John Darnielle has taken his listeners on many journeys, from the Alpha Couple-based drama of Tallahassee, to the personal tales of The Sunset Tree and the stripped-down Biblically-inspired The Life of the World To Come. With the group's latest, Merge records debut All Eternals Deck, the Goats, now a trio, have delved into occult themes and have taken to four different locations – Brooklyn, Boston, North Carolina and Florida – to record the album. In one of those sessions, the band actually worked with Morbid Angel guitarist Erik Rutan, so this has potential to be pretty badass.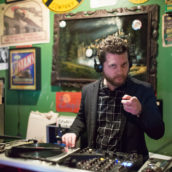 Jeff Terich
Jeff Terich is the founder and editor of Treble. He's been writing about music for 20 years and has been published at American Songwriter, Bandcamp Daily, Reverb, Spin, Stereogum, uDiscoverMusic, VinylMePlease and some others that he's forgetting right now. He's still not tired of it.