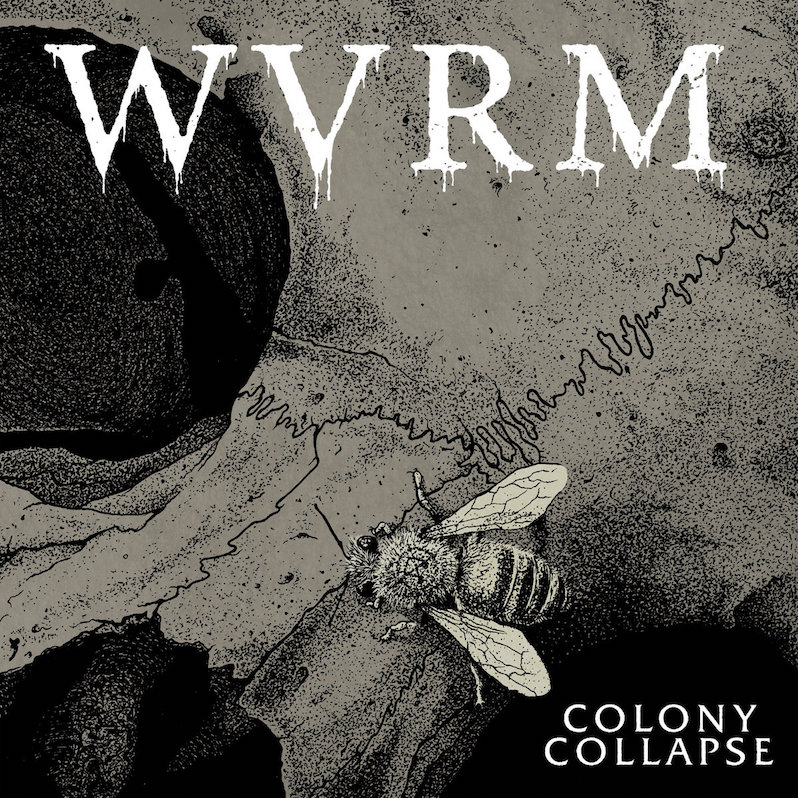 South Carolina's WVRM are a force to be reckoned with. As the spectrum of heavy music has become so vast and unwieldy, there's a refreshing quality to the group's material, continuously delivering satisfying aggression in each release, while expanding upon their sonic template. Colony Collapse is WVRM's third record and debut record with Prosthetic Records, and where their previous LP, Heartache, made for an overwhelming delivery of auditory beatdowns, their follow up EP, Can you Hear The Wind Howl, involved some more creative touches. Colony Collapse builds on elements from that previous EP, providing more a wider range of styles while showcasing the band's ability to create music that lands with visceral grit.
Comprising 14 tracks, Colony Collapse ranges from fast grindcore to atmospheric bangers. Opening song "Walled Slum City" starts with a wailing guitar tone that gets the nerves on edge before unleashing the full instrumentation. Sliding from rampant beating to a sludgy rhythm, the song makes for a nice tease for the brutality to come. "War Promise//Secessionville" is a delightful blend of oppressive grind and relentless drumming. "Anti-Democracy//Locust Breath" layers on the density, the bass pounding alongside sparse drum flourishes and a low-tone guitar rhythm. Toward the end of the song, the instrumentation shifts into a hectic beatdown, the vocals clawing over the guitar and hefty drumming.
Screaming for revolution and stirred by outrage, the band brings socio-political insight into many of their songs. Colony Collapse continues this tradition, with one example being "Thorn Palace," which honors the late activist and Black Panther Fred Hampton. Instrumentally, Colony Collapse displays tight musicianship from the band. Brett Terrapin pushes himself to offer a whirlwind of pulse-pounding drum work; similarly, it's awesome to hear the elevated bass frenzy that Dylan Walker lays down throughout the album. Further fueling the ferocity of these tracks is that of guitarist Derick Caperton and vocalist Ian Nix; Caperton's hysteric guitar shrieking plays off Nix's grueling vocals, resulting in a wicked madness.
Along with the record's delivery of crushing brutality, it also exudes intriguing touches of emotion. Take the title track, wherein the various wailing tone and minimal drum beat bring an eerie instrumental quality. With the vocals slowly growling over the instrumentation, the track stands as one of the record's more interesting atmospheric works. "Angel of Assassination" begins with a similar tonal aura compared to the self-titled cut, all before unleashing into a blitz of slamming and shredding. There's an awesome mix of styles here, such as the small touches of sludge the band inject among the overall grinding ferocity. It's in combinations like these where WVRM embrace creativity, offering fresh takes on their aggression.
Though there are small aspects that come across as monotonous throughout the material, Colony Collapse still stands as an excellent gem of brutal and emotional grindcore. Release after release, WVRM continue to push themselves to deliver songs of emotional and societal significance. Colony Collapse not only carries over the qualities that WVRM have come to be known for, but also shows just how much they've grown.
---
Label: Prosthetic
Year: 2020
---
Similar Albums: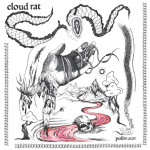 Cloud Rat – Pollinator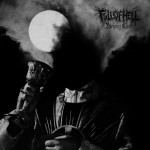 Full of Hell – Weeping Choir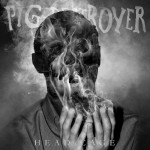 Pig Destroyer – Head Cage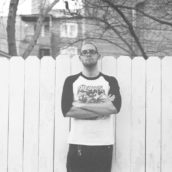 Michael Pementel
A graduate of Columbia College Chicago's Creative Writing Program, Michael Pementel is a published music journalist, specializing in metal and its numerous subgenres. Along with his work for Treble and Bloody Disgusting, he has also written for Consequence of Sound, Metal Injection, Dread Central, Electronic Gaming Monthly and the Funimation blog.