Xiu Xiu : Angel Guts: Red Classroom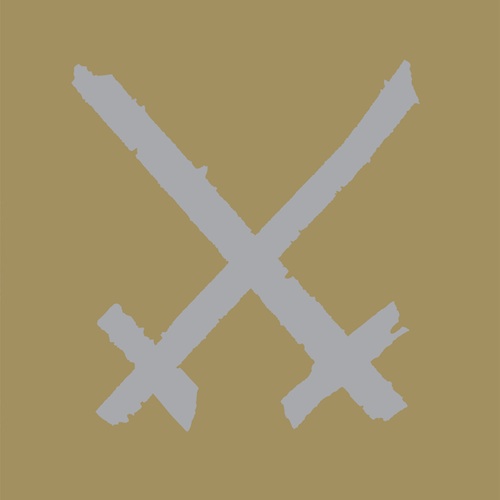 For an unflinching musical exploration of well, just about anything, we're lucky to always have Xiu Xiu around, punching us in the ears and kicking us in the groin. From "I Love Abortion" to Dear God, I Hate Myself, Xiu Xiu frontman Jamie Stewart has never allowed his music or its subjects to be anything even remotely close to easy. Recently, he gave us an album of Nina Simone covers that was met with as much praise as criticism. This February, just in time for Valentine's Day, Xiu Xiu has delivered the perfect album appropriate for twisted lovers everywhere. Save an ear, send Angel Guts: Red Classroom.
Angel Guts is deliciously Xiu Xiu. If Nina disappointed, this album is redemption. Equal parts aural assault and simmering, ebony beauty, Jamie Stewart whispers in quivering, dark tones, his voice swollen with emotions that brim like dirty flood waters where bones and bloated bodies float by. Listening to the album, it's obvious that if you don't move to higher ground, you'll be swept off your feet into the blackness that streams through every track, eroding all hope into oblivion. There are no attempts at pop immediacy on Angel Guts, no lighthearted or hopeful tracks ("This Too Shall Pass Away (For Freddy)", "Honey Suckle"), nothing acoustic like "F.T.W." from 2008's Women as Lovers. Stewart has crossed the river Styx and this is what he dragged back from hell.
We're told that what has seeped into Stewart's creativity is the ultra humanity of living on the razor's edge in his new L.A. neighborhood where there's "a park divided among four gangs, a lake routinely dragged for bodies, a building wherein two infant skeletons were recently uncovered." Knowing these things helps set the context for absorbing Angel Guts (the album's name is drawn from a Japanese erotic noir film). For those who want to brave the darkest work of Xiu Xiu, racialized sex, double suicide, double penetration, and fear of physical harm all make appearances on this gritty, almost unbearable exploration of the uglier, raw side of humanity.
The more digestible bits of Angel Guts are its quieter, more somber moments. "Stupid in the Dark" is filled with muttered, indecipherable lines cast starkly against the glam-rock chorus, where "people are stupid in the dark / people are useless in moonlight . . . people are meant to be loved / without thought, in the moonlight." These inky black sentiments are scattered over an array of industrial beats and heavy synths whose weight is as comforting as a lead vest during an X-ray. Similarly, "New Life Immigration" is a subtle poem, a flurry of whispers and machines, spread thinly among minimalist beats and loops. Even though there is no hope in any of these tracks, after some of the blunt weapons in the Xiu Xiu repertoire, they're a welcome reprieve from the dangers of just about everything else on Angel Guts.
The same goes for the best track on Angel Guts — "Botanica de Los Angeles." Here, the strength and emotional breadth of Stewart's vocals match the structure of the musical arrangement. Though the subject matter (suicide) is as sobering as that of every track, somehow there's a strange exultance delivered through the inexorable march of the pounding drums and the climactic build of the synths. It's as though we're being offered the chance to honor the casualties of this violent world, rather than being asked to swim in a black tide of despair.
What's always been true about Xiu Xiu remains true on Angel Guts: as close to the monstrous and aurally disruptive as Stewart ventures, there is still an underlying beauty to his orchestrations that renders much of it surprisingly listenable. Some tracks will punch you in the neck, others will seduce you with '70s-era drum machines and analog synths. There are horrible things on the album, and by horrible I mean, will anyone want to listen to the opening and closing tracks more than once? Are they chainsaws? Are they something from the Japanese erotic film? Does anyone know?
"Black Dick," above all, seems to be the most emblematic of the record as a whole. It's repetitive and difficult to absorb on so many levels, but Stewart seems to be asking if it's any more absurd than the pornographication of American culture and what seems to be par for the course these days in the pornographic world. For that alone, the track deserves to be considered honestly. In fact, the entire album in all its hideous beauty deserves an open approach. For longtime fans of Xiu Xiu, this is nothing new.
Similar Albums:


Cold Cave – Cherish the Light Years


Dirty Beaches – Drifters/Love Is the Devil


Swans – My Father Will Guide Me Up a Rope to the Sky