10 Unfollowed Masterpieces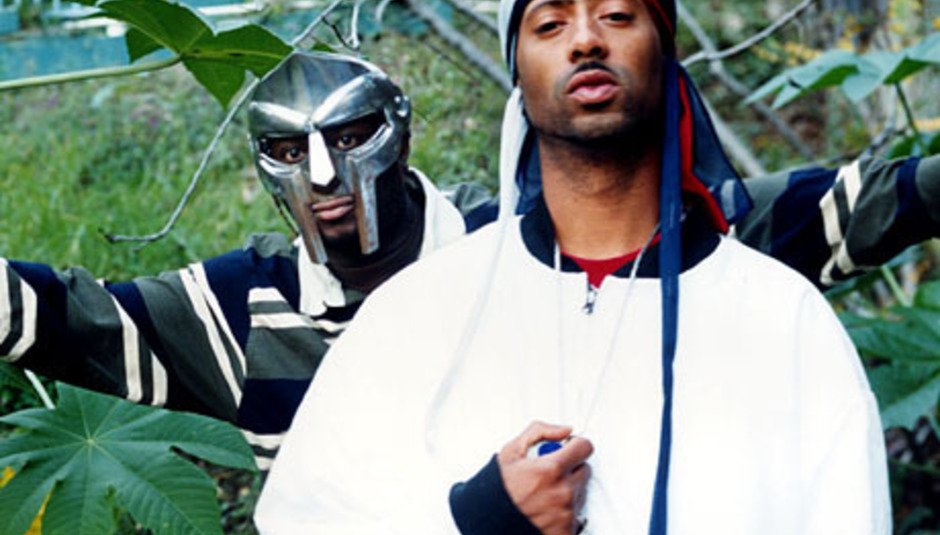 This is the year that the Mayans supposedly predicted to be the point at which the world ceases to exist. It also happens to be the same year that D'Angelo, My Bloody Valentine, The Wrens and the Avalanches plan to deliver new albums after painfully long absences, if the reports are to be believed. Well, we fully expect 2013 to arrive, one way or another, and forgive us if we tend to think we'll make it there without any of these albums actually showing up in record stores. All this teasing got us to thinking about those cliffhanger masterpieces of the last couple decades for which we have yet to see a follow up. Despite no official break ups, retirements or otherwise, some bands have been a little slow to get any new material out into the world. Here are ten of the greatest albums that were never followed, despite their creators claims that it will happen… eventually.
---
The La's – The La's
(1990; Go! Discs)
Best known for their modest hit, and jangle-pop classic "There She Goes," The La's were one of the biggest influences on the Britpop invasion of the '90s, paving the way for more blatantly classicist groups like Oasis, Supergrass and Blur, while proving somewhat influential to American music, as well, with "There She Goes" hitting the charts a second time courtesy of a cover by Christian-pop group Sixpence None The Richer in 1999. The La's 1990 album is almost a genre exercise, touching on the styles of their musical heroes. Along with their highly regarded hit, they touched on Beatlesque pop ("Timeless Melody" and "Feelin'"), acoustic `Blooz' ("Doledrum"), Music Hall ("Freedom Song"), and vaguely progressive folk-rock ("Looking Glass"). Led by singer/songwriter/guitarist Lee Mavers and bassist John Power, and featuring a mostly rotating backing group, the band toured behind the album and then essentially disappeared. After laying dormant for over a decade, the La's began to play sporadic shows throughout the UK in 2005. There have been rumors about a new album since their 1990 release, the most recent involving collaboration with ex-Libertines frontman Pete Doherty, though it hasn't surfaced yet. – Nick Ulbrickson
---
My Bloody Valentine – Loveless
(1991; Sire)
It's almost absurd to hold on to the hope that Kevin Shields will ever release anything from his neglected vaults of music into the public, but the shoegazer icon and notorious perfectionist keeps on dangling that promise in front of us. My Bloody Valentine's last album, Loveless, released more than 20 years ago, is about as perfect as an album gets. Beautifully noisy, transcendently loud, Loveless is the rare sweet spot where grace collides with power and out comes something that conventional recording techniques might never have captured. But how do you follow that up? The way it looks right now, you don't. But then again, Shields might surprise us all and finally let us in on what he's been working on after all. – Jeff Terich
Update: My Bloody Valentine released mbv in 2013.
---
Chavez – Ride the Fader
(1996; Matador)
For the past five years or so, New York's rhythmically complex, incredibly loud rockers Chavez have been playing brief tours and one-off shows in the United States, proving that, even if they're not as active as they were in the mid-'90s, they're certainly not broken up. And though it was little acknowledged in 1996, when it was released, their second album Ride the Fader stands as a hard act to follow. The 12-track collection of tuneful, punchy rock anthems, crunchy post-hardcore explosions and the odd, graceful ballad was a rare triumph in rock that found a mixture of chops and hooks where many bands of their ilk might simply opt for one over the other. Lord knows another album that rocks this hard, with this much singalong material and fists-in-the-air energy would be most welcome. In case the band has their doubts, here's at least one listener who would line up to hear it. – Jeff Terich
---
Lauryn Hill – The Miseducation of Lauryn Hill
(1998; Ruffhouse)
The back story precedes itself. Hill's relationship with Wyclef Jean in the Fugees, the complications, the heartbreak, the meeting of Bob Marley's son and the decision to bear her first child, David Zion. If you've heard her record you know this because she lived through her music, almost to a fault — genuine, unabashed, passionate. It's no wonder why she became reclusive after her stint at the top as millions were exposed to her trials, tribulations and perseverance. Also obvious is her equally inimitable talent for songwriting, singing and rapping. She decidedly kept her recordings raw, without touching up her voice, to maintain utmost authenticity. A once-in-a-century talent that supposedly has a decade's worth of material stored up. As she begins to pop up here and there with performances, murmurs of a follow-up to Miseducation abound. But as nearly 15 years have past and the wonders of that first record have yet to show any signs of rust, the thought creeps in: What more could you ask for? – Justin Stephani
---
The Avalanches – Since I Left You
(2000; Modular-Sire)
"Get a drink now, have a good time, welcome to paradise" begins the first track from
The Avalanches' debut album, which dropped a long 12 years ago. The Australian plunderphonics outfit has steadily been building a follow up (they're reportedly releasing it this year, with guests such as Danny Brown, no less). But is it really necessary to follow up to an album like this? Since I Left You is truly a timeless album and one that never really wears its welcome out. It takes the elements of hip hop by utilizing an overwhelming amount of samples from both music and film and serves as an all night party mix. Each track is unique in its own manner and invites us all to join in on the fun being had. So yes, do get a drink now, have a good time, because this is paradise. – Giovanni Martinez
---
D'Angelo – Voodoo
(2000; Virgin)
In addition to being one of the few albums on this list whose Wikipedia page reads like its own 33 ⅓ book, D'Angelo's Voodoo is, hands down, the greatest soul album of the last 15 years. But because D'Angelo stepped away from performing and recording since around 2001, it's his only album of the last 15 years. Admittedly, if he were to choose an album on which to "retire," it would have been an amazing curtain call. All raw, Prince-style funk, weeded-out boudoir jams and thick, organic grooves, Voodoo brought together three decades of funk and R&B in one 13-track album, which more or less became an instant classic. So where did he go? He made sporadic appearances on other people's albums, and a few compilations, but he's mostly kept a low profile. However, in an interview in December with Pitchfork, Roots drummer ?uestlove said that the long-awaited follow up, 12 years in the making, is 95 percent finished, while comparing it to the Beach Boys' Smile, Sly and the Family Stone's There's a Riot Going On, and Miles Davis' On the Corner. So… damn. – Jeff Terich
Update: D'Angelo released Black Messiah in 2014.
---
Deltron 3030 – Deltron 3030
(2000; 75 Ark)
When a hip-hop super team isn't intended to be a long-term, permanent project, the chances of a second act inevitably become slimmer and slimmer over time. And when it does happen — as in the case of Dr. Octagon — the inspiration of the original project can end up deflated or flaccid. Del tha Funkee Homosapien and Dan the Automator have been saying for some time that a follow-up to their masterful 2000 hip-hop concept album, Deltron 3030, is in the works. And in a video update this year, Del said it's definitely happening. Nobody here is crossing their fingers, but if it does arrive, one can only hope it has the epic, symphonic soundscapes and the head-spinning sci-fi wordplay of the original. – Jeff Terich
Update: Deltron 3030 released Event 2 in 2013.
---
Fugazi – The Argument
(2001; Dischord)
Ian MacKaye has stated repeatedly since the beginning of Fugazi's indefinite hiatus that the band has not broken up. They've taken on different projects, moved to different cities, focused on personal matters, but the future of the group remains open ended. However, as optimistic a read as this might be, it still hasn't led to any new music since 2001. When Fugazi's The Argument arrived more than a decade ago, it felt a little like a farewell. The explosive hardcore energy of their earliest records had all but evaporated into a textured and thoughtful art-punk triumph, tense and defiant as ever, but with wider range and a commitment to melody and soaring arrangements that implicitly signaled their last encore. If MacKaye is right and Fugazi does have a future, we can only assume that whatever comes next will be outstanding. Until that day comes, however, The Argument is about as good a final chapter as a band can create. – Jeff Terich
---
The Wrens – The Meadowlands
(2003; Absolutely Kosher)
New Jersey's Wrens disappeared once before in the late '90s, leaving the six-track EP Abbott 1135 as their last recorded bit of noise pop before easing back into the drollery and disappointment of everyday life. Six years of office jobs and heartbreak was enough motivation for the band to re-emerge in 2003 with their best album to date, an anguished, intense and marvelously performed meditation on all of the ennui and disappointment that led up to that point. Following up an album that's loaded wall-to-wall with standouts like "Hopeless," "Happy" and "Everyone Choose Sides," however, is not an easy task, particularly when your label shuts down. That said, the band's been taking their time, and apparently actually working on a new album. For a while, it became a running gag on Magnet magazine, via a recurring column called `Wrens Watch.' For a while, the working title of the new album was Funeral, which would break their streak of naming albums after places they've lived. But apparently now it's just going to be self-titled. We just hope it materializes soon! – Jeff Terich
---
Madvillain – Madvillainy
(2004; Stones Throw)
Just as Madlib's samples are thickly layered in gritty sophistication — in a fashion as dynamic as J Dilla and as intricate at times as Flying Lotus — so are DOOM's rhymes stacked, one biting the heels of the next, to the point where you're only able to make sense of every third or fourth line as your ears reel. After several listens, you realize that this swirling enigma they present, in itself, is the goal. Two of the best independent rappers of our time created not only a puzzle, but a collage of contemporary purist hip hop. Stop your brain from trying to pick it apart, listen to the whole. It becomes magnetic in its simultaneous reverence to the genre and ability to mix and emcee so effectively, so entertainingly. Given their back catalogs, another collaboration would presumably yield similar results, but until then, we have to settle for speculation. – Justin Stephani