10 Essential Heavy Psych Albums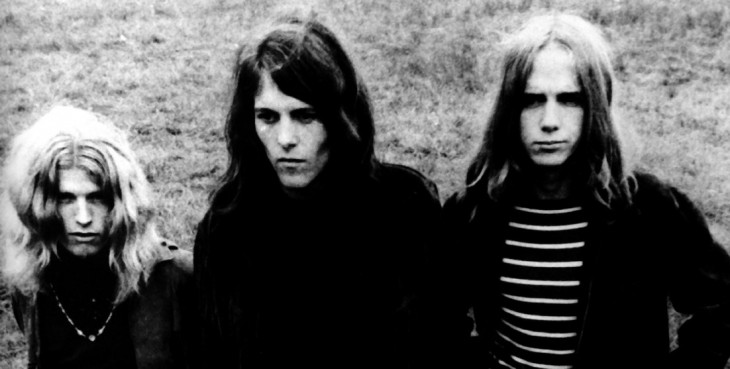 Psychedelic rock is alive and well. For about a decade spanning between the late '80s and early '90s, that wasn't really true, at least not like it was in the '60s and '70s. Swirling guitars, Hammond organs and LSD-dipped melodies just didn't quite fit into the popular music landscape, particularly after the Paisley Underground faded and Echo and the Bunnymen went on hiatus. Sonic Boom and Jason Spaceman might have been the sole holdouts, at least in the interim. Nonetheless, it came roaring back with a vengeance, louder and fuzzier than ever, and this weekend, most of the best psych rockers in the biz will be opening up vortexes at Austin Psych Fest, at which some of the best acts performing fall on the heavier side of the scale.
Heavy psych, however, is almost as old as psychedelic rock itself, having emerged a few years later when some rabble rousers in San Francisco lent even more noise and density to the tripped out textures that soundtracked the Summer of Love. This, eventually, transitioned into the earliest forms of heavy metal, but the history of heavy psych is one that tends to be overlooked once the leap is made from Hendrix to Sabbath. There's a lot that fits into the space between, and a lot of it is pretty amazing. Far out.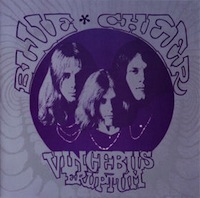 Blue Cheer – Vincebus Eruptum
(1968; Philips)
Buy at iTunes
Blue Cheer's cover of Eddie Cochran's "Summertime Blues" is, rightly, viewed as the first true heavy metal song. It's loud, it's unhinged, and it's heavy as fuck. But Blue Cheer, while highly influential on the shape of metal music, was always more of a psych rock band. A massive, deafening and super heavy psych rock band. Vincebus Eruptum, the Bay Area band's 1968 debut, is a thunderous squall of distorted riffs, blown-out amplifiers and ear-splitting solos. It's rooted in the blues, but like Hendrix or Cream before them, Blue Cheer twist and mangle blues-based riffs and progressions into acid-fried destructive delights. In the 1960s, bands didn't come much heavier than Blue Cheer. And today, still, most don't come close.
---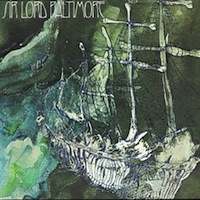 Sir Lord Baltimore – Kingdom Come
(1970; Mercury)
Buy at iTunes
Black Sabbath may have beaten Sir Lord Baltimore out by a few months in terms of actually releasing the first heavy metal album, but SLB gets special recognition for being one of the earliest bands to be called "heavy metal" by rock press in the '70s. The New York band's debut, Kingdom Come, is fairly similar to Sabbath in certain respects — volume, fuzz, balls-out attitude, etc. But Sir Lord Baltimore eschewed Sabbath's doom metal darkness for the most part in favor of a wild psych-rock ride that exploded out of the gates with more distortion than most bands at the time knew what to do with. Fun fact: Kingdom Come was arranged and co-written by Mike Appel, who later became Bruce Springsteen's manager.
---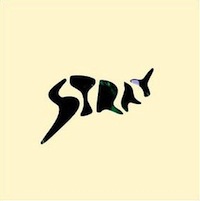 Stray – Stray
(1970; Transatlantic)
Buy at iTunes
Stray's 1970 debut album starts out about as amazingly as a debut can, with a 9-minute odyssey that ranks as one of the best hard rock songs of all time. That song, "All In Your Mind," definitely rocks, and soars to journeys well beyond terrestrial rock music, but it's packed with hooks, soaring majestically with the kind of bravado and muscle that seemingly came standard in the 1970s. And the song received a slight resurgence 20 years later after it was covered by Iron Maiden. Though, that's not to slight the rest of the eight-song album, which packs just as much fun and raucous power into seven slightly more concise other tracks. The band never made much of a commercial splash, which is surprising only if you really believe that there should have been a bigger market for epic, brawny psych rock in 1970. Having not been born for another 11 years, I can't comment on that, but 43 years after its release, its awesomeness hasn't abated.
---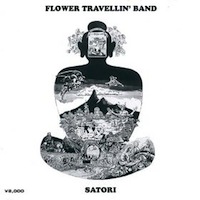 Flower Travellin' Band – Satori
(1971; Atlantic)
Buy at iTunes
Of the earliest wave of heavy psych bands, Japan's Flower Travellin' Band pulled off the impressive feat of being both the heaviest and the weirdest. Their 1971 album Satori is a five-part suite of face-melting psychedelia that's sometimes in the pocket, and at other points terrifying and strange, but it's always headed in a direction worth following. As it gets off the ground in "Satori Pt. 1," the band dips into the bad acid as an appetizer, swirling into a freakishly chaotic riff frenzy that's unforgettable, but, you know, out there, man. There's some fuzzy chug-along grooves in "Satori Pt. 2," an extended blues-rock jam session in "Satori Pt. 4," and mathematically foreboding start-stop rhythms in "Satori Pt. 5." These are some truly weird, but amazingly cosmic hallucinations — if you're ready for them.
---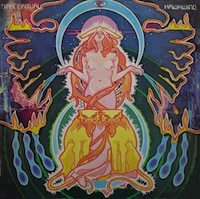 Hawkwind – Space Ritual
(1973; United Artists)
Buy at iTunes
With most bands, it's probably best not to start with a live album — the crowd noise and raw capture of the often unpredictable nature of live performances doesn't always do a band's music justice without the proper context. But Hawkwind isn't typical in that regard. Following the Foghat Principle, the band's fourth album, Space Ritual, is double live, and is actually a superior representation of their awe-inspiring space rock power than any of their studio albums. Much of the material on the record is from their Doremi Fasol Latido album, released the prior year, but the louder, heavier live versions are, in fact, much better. Take a thunder-struck charger like "Lord of Light," which comes packed with extra urgency and power, for instance. Unfortunately, the visual aspect of the group's live show, including nude dancers among other tripped-out imagery, doesn't really come standard on wax, but as an album, Space Ritual is pretty hard to beat for an epic psych-rock fix.
---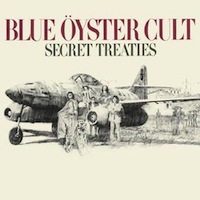 Blue Öyster Cult – Secret Treaties
(1974; CBS)
Buy at iTunes
In the realm of heavy psychedelia, there aren't too many bands that register on the radar of listeners beyond cult devotees, though there's always an exception. Blue Öyster Cult had a handful of radio hits in their time, namely "Godzilla," "Burnin' For You" and "Don't Fear the Reaper" (our No. 29 song of the 1970s). Prior to that, though, the band excelled in trippy guitar rock that allowed ample room for keyboards and organs, the likes of which add a level of hallucinatory depth to their strongest album, 1974's Secret Treaties. With a touch of metal and occult rock in their manic anthems, Blue Öyster Cult show off their progressive side here, kicking ass with the ominous climax of "Flaming Telepaths," indulging in piano-driven opulence on "Astronomy," and riffing the fuck out on "Career of Evil," which was co-written by proto-punk hero Patti Smith. Secret Treaties may not have the hits that some of the band's later albums did, but song for song it's a knockout.
---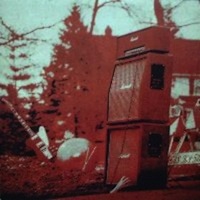 Truth and Janey – No Rest for the Wicked
(1976; Montrose)
Let's marvel at No Rest for the Wicked's album cover for a moment, shall we? An undead hand reaches up from its cemetery bed toward a massive makeshift headstone of Marshall stacks. And that's how you know this is a cult classic for early heavy metal, folks. Like an American Thin Lizzy gone paisley, Truth and Janey rocked out hard with chunky power chords juxtaposed against swirling electric and acoustic leads, taking the template laid down by Cream and amplifying it to the nth extreme, squared. Cubed, even. It's a hefty and heavy document of psychedelic rock filtered through the biggest riffs imaginable, to the point that the psych aspect of it is really secondary to the sheer power therein. When it was released in 1976, No Rest for the Wicked barely made a blip, though it's become a cult classic over the years, and rightfully so. Crank this one loud.
---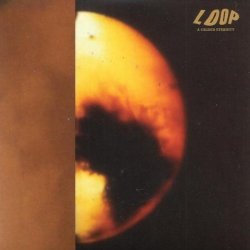 Loop – A Gilded Eternity
(1990; Beggars Banquet)
Buy at iTunes
In the late '80s, when Loop emerged in the UK, psych rock activity had largely moved over to the electronic scene and ultimately into the baggy and acid house scenes. Yet this London outfit, along with their peers and rivals, Spacemen 3, kept the hash-burning flame alive. Of the band's three albums, their third, final and strongest album, 1990's A Gilded Eternity, also turned out to be their heaviest, pulling together elements of shoegaze, acid rock and heavy metal into something that was epic and crushing, but still floating in a colorful miasma. Hearing a gut-punching rocker like "Afterglow," it's easy to see how this band, with seemingly more ties to indie rock than metal, could actually strike up a collaborative relationship with Godflesh.
---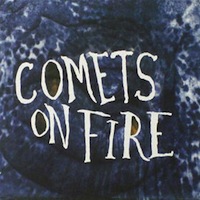 Comets on Fire – Blue Cathedral
(2004; Sub Pop)
Buy at iTunes
I once saw Comets on Fire open for Sonic Youth, and I'll be perfectly honest, here — I had no idea what the hell was going on. And before anyone starts suggesting that any chemicals were involved, let me state for the record that only beer and burritos were in my system. No, the chaos that Comets on Fire create comes from the sheer sensory throttling they impose on the listener. Their music isn't just loud. And it isn't just dense. It's a turgid mass of crushing filth, sucking up spectators and spitting them out upside-down with reckless abandon. Their Sub Pop debut Blue Cathedral gives only about 10 seconds of warning before the whole thing goes totally batty, as "The Bee and the Cracking Egg" kicks up psychedelic dust that disorients as much as it thrills. Add some Fun House-style saxophone on "Antler of the Midnight Sun," and upbeat organ tones on "Pussy Footin' the Duke." There's a method to the madness, though. It takes a few spins to soak it all in, but after you cough up some of the collateral smoke and dust, it makes perfectly twisted sense.
---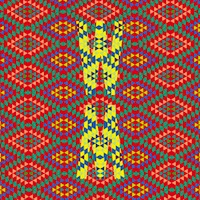 Goat – World Music
(2012; Rocket)
Buy at iTunes
Nobody today is doing psychedelic rock better, weirder or with as much eclectic flamboyance as Sweden's Goat. The group, whose masked and theatrical performances may or may not involve bellydancing, has made increasingly large ripples with their 2012 debut album World Music, and it's easy to see why. There's little music around today that sounds quite like it. And there's little music from pretty much any era that sounds like it. There's a thread through Goat's grooves that connects Hendrix to Can to Fela Kuti to essentially anything with a fuzzbox and some grooves, and following just where it all goes turns out to be a pretty thrilling turn of events. They do blazing acid-doom on "Goatman," heavy Afrobeat grooves on "Disco Fever" and garage funk on "Run to Your Mama." It's the meeting point between classic psychedelia and dance party, and it's a wonder nobody came up with this potent a combination before.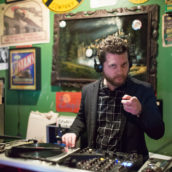 Jeff Terich
Jeff Terich is the founder and editor of Treble. He's been writing about music for 20 years and has been published at American Songwriter, Bandcamp Daily, Reverb, Spin, Stereogum, uDiscoverMusic, VinylMePlease and some others that he's forgetting right now. He's still not tired of it.