Treble's Top 50 Psychedelic Albums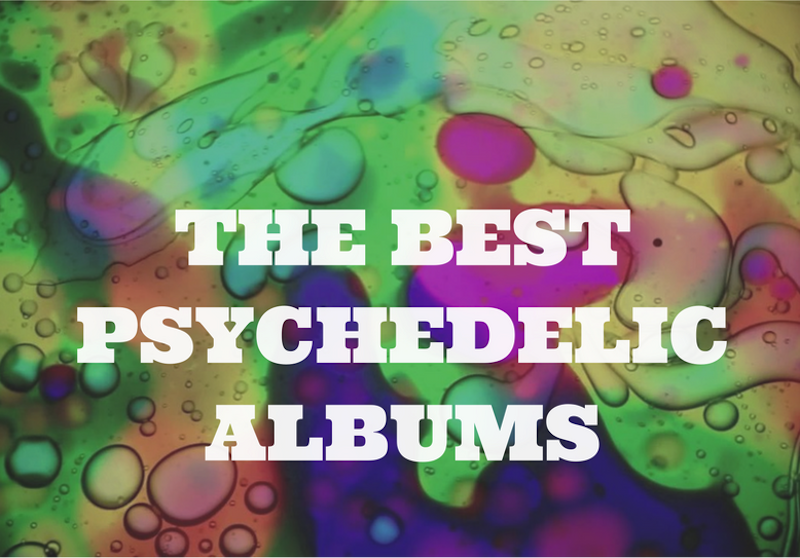 "Turn off your mind, relax and float downstream."
The opening lyric of The Beatles' "Tomorrow Never Knows" captures the feeling of psychedelia better than most. It's about altering one's perception. Yes, that might very well involve drugs, but psychedelic music is such that the sounds themselves are illusory and hallucinatory. They exist to take the listener on a journey, to guide them through an unfamiliar landscape of strange and curious sensory delights. You certainly can experience psychedelic music with drugs, though it's by no means required.
With a stoner's holiday happening later this week, we took the opportunity to explore some of our favorite psychoactive music. But to take on the best psychedelic music presents a strange sort of challenge. It's easy to make a list based on certain parameters, like the Best Electronic Albums of the '90s, or the Best Metal Albums of the Millennium, or essentially anything defined by a specific genre. (Though there's always plenty of debate.) We could have specified that this was a list of the best psychedelic rock, for instance, but that felt a bit more limiting than what we wanted to do. With this list, we had to go entirely on feeling. How do we define "psychedelic"? Answering that question took us into a hundred different directions, whether through metal, electronic, rock, pop or drones.
So for this album, we simply rode that feeling to where it would take us. We assembled our favorites not just on how good the albums are, but how well they capture a psychedelic experience through music. And given how that sort of thing is up for debate, the end result is at once a tribute to the classics and a fairly novel interpretation of the whole thing. But leaving it open was a lot more fun. After all, psychedelia is about experimentation, and this is one of the more fun experiments we've taken on. So gather whatever shot, chaser or otherwise you prefer with your reading material, and enjoy our list of the Top 50 Psychedelic Albums.
---
(2003; Warp)
British electronic pop outfit Broadcast completed their full transformation from space-age bachelor pad indie rock to captains of their own kaleidoscopic voyage on haha Sound. Released the same year as similarly trippy, synth-driven records by the likes of Manitoba and Prefuse 73, on paper it might have seemed like a kind of electronic acid renaissance, but Broadcast's reference points were farther afield, from the oscillating analog pulses of Silver Apples to the unpredictable groove of Can and the unflappable cool of Francoise Hardy. And all of it was backed by impossibly massive sounding drums, whether driving the vortex behind "Pendulum," providing exclamatory counterpoint to the sweetness of "Before We Begin," or providing the space-filling stereo-surround of "Man Is Not A Bird." A great psychedelic album is best measured by the experience it provides, however, and few albums in recent memory have offered the kind of headphones-on, mind-adrift kind of sensory melt that haha Sound does. – Jeff Terich
---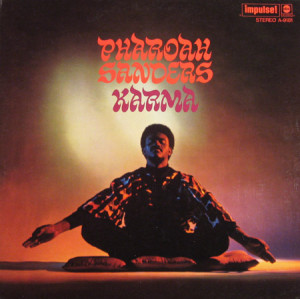 49. Pharoah Sanders – Karma
(1969; Impulse!)
Social and cultural upheaval underlies every musical revolution, but no genre metamorphosed more dramatically during the tumultuous '60s than jazz, with groundbreaking works by Ornette Coleman and John Coltrane inspiring a quantum leap from modal and hard bop to spiritual jazz and the new thing in a short number of years. On Pharoah Sanders' third record as bandleader, he captured the winds of change as well as anyone. The album revolves around the 32-minute opus "The Creator Has a Master Plan," an astounding amalgam of spiritual mantra, cool jazz groove, funk-adjacent spring and multiphonic orchestral flirtations that led many contemporary critics to hail it as a successor to A Love Supreme. Now that is psychedelic. – Max Pilley
---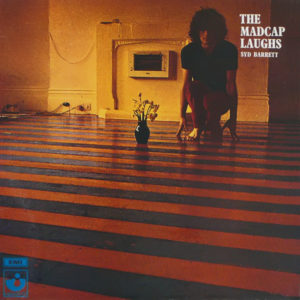 48. Syd Barrett – The Madcap Laughs
(1970; Harvest)
The plight of so many psychedelic musical wanderers in the late 60s period was rocky, but no one soared higher or crashed harder than Syd Barrett. Having by so many accounts lost his confident spark at the bottom of a series of LSD wormholes, he was thrown out of Pink Floyd in early 1968 and became more and more isolated. He immediately set about recording songs for a solo album, a process that did not come easily. Five different producers threw their weight behind the efforts at various stages of its 15-month gestation period, as did Barrett's former bandmates Roger Waters and David Gilmour and Soft Machine head honcho Robert Wyatt. The album passed without much concern after its release in the first week of the 1970s, but the decades since have seen trends catch up to it. Through 2018 ears, the broken, vulnerable character and under-polished instrumentation of tracks like "No Good Trying" and "Octopus" seems shockingly contemporary, as if a manual for R. Stevie Moore or Ariel Pink. Syd Barrett was never more stripped away, his genius never more exposed. – Max Pilley
---
47. Comets on Fire – Blue Cathedral
(2004; Sub Pop)
Rarely has a band's name so perfectly captured the explosive, cosmic sensibility of their heavy, wild psychedelic freak-outs. Comets on Fire almost literally sound like a ball of flame screaming through space, the heavy doses of delay and fuzz on their blazing heavy-psych anthems making them feel like the band is literally stretching time, as if the music is being experienced in multiple dimensions at once with only a slight latency to differentiate them. Blue Cathedral sounds like a hallucination, from the wild riffs of "The Bee and the Cracking Egg" to the Sabbath-style heaviness of "The Antler of the Midnight Sun." – Jeff Terich
---
46. Silver Apples – Silver Apples
(1968; Kapp)
The eponymous debut from the minimalist New York duo of Simeon and Dan Taylor is almost certainly the first American rock record to employ electronics to the total exclusion of guitars. Using stacks of oscillators controlled by a byzantine collection of manual switches and pedals, the Silver Apples made quick-pulsed, minimalist music that a lot of people just didn't know how to handle in 1968. Simeon's wavering vocals have a nervous edge that's somehow comforting, especially in skeletal harmony with Taylor's—the two of them sound like reluctant Everly Brothers at the opening of the first Radio Shack in town. The electronics are responsible for whatever "psychedelia" the album offers and they're hypnotic all the way through, whether they provide the dial-tone rhythm on "Lovefingers," the frantic found-sound collage of "Program," or the neatly ordered dismantling of general society on "Dust" and "Dancing Gods." – Paul Pearson
---
(2016; 20 Buck Spin/Svart)
The seasick, sitar-like Hawkwind warble that opens Värähtelijä accompanied with a Tool-inspired meditative bass-and-toms rhythm tells you all you need to know about formerly black metal band Orannsi Pazuzu's modern intent. This record took the metal world by storm when it was released in 2017 and for good reason; though psychedelia and metal have long been bedmates (the inherent psychic heaviness of the dissociative dreamy drone of psychedelia being a common melting point as far back as the proto-metal preceding Sabbath), Orannsi Pazuzu achieved the dream that groups like Nachymystium and Aluk Todolo had been chasing for years prior. If we wanted, this list could have been filled with even more contemporary extreme metal records, from Rwake to Atlas Moth to Ruins of Beverast and more. Forced to pick one representative, Värähtelijä is extreme metal's standout so far. – Langdon Hickman
---
44. Blue Cheer – Vincebus Eruptum
(1968; Philips)
How many drugs can one band take? Blue Cheer's name is a possible hint, an homage to a particularly potent strain of LSD. How many decibels does it take to kill a dog? Legend has it that heavy metal did indeed kill on a fateful day when a dog wandered on stage at a Blue Cheer show. The band's debut Vincebus Eruptium is, obviously, the kind of record that carries such mythological heft that the stories threaten to overtake the music. But then "Summertime Blues" starts and the violent noise of Blue Cheer crunches and clatters any narrative standing in its way. – Wesley Whitacre
---
43. Radiohead – Kid A
(2000; Capitol)
The crucial question, "What constitutes psychedelia?", is one that recurs through this list. Taken as a mode of dissociative dream-state music and not just chromatic shifts aplenty, it's hard not to include Radiohead's magnum opus in the running. Drawing more from the Tangerine Dream and Kraftwerk end of electronic psychedelia, Kid A was a skeletal return-to-abstraction for Radiohead following the masterclass in art pop/rock songwriting that was OK Computer. Like most psych and prog bands before them (yes, Radiohead is prog; go ahead and @ me, cowards), Radiohead realized they had to strip something away and decided that between standard pop rock song structures and the artful accoutrements that had previously merely embellished their tunes that it was the former that had to go. In doing, they made their masterpiece, a brave new path forward in psychedelia. – Langdon Hickman
---
(1998; Warp)
As a consistent champion for electronica here at Treble, I'm surprised by how small a dent it made in this particular countdown. I mean, we're talking about music regularly labeled with FOOKING ACID of all things, not to mention aided and abetted by it. But if we can't honor the blotter- and MDMA-fueled pulse of your Detroit house veterans, well, I guess Boards of Canada's subtle shifts of reality and paradigm will have to do. This Scottish duo's first proper LP is an IDM masterpiece that transports listeners to hazy, idealized settings. The manipulated plainsong of analog synthesizers and samples reproduce spectral voices and calming rhythms of home, hearth, and school halls of a not-so-bygone age. It's a trip not just meant to lead you anywhere, but anywhen. – Adam Blyweiss
---
(2012; Relapse)
There's not a lot of consensus on the kind of music that Baroness plays, other than "metal." Though even that was in dispute with the release of their 2012 album Yellow and Green, a double-LP exploration through various sonic experiments and stylistic forays. And many of them strayed far from the more overt heaviness of Red Album and Blue Record. But what they sacrificed in visceral power (which was merely subtler rather than absent), they made up for in some of their best, multi-layered, swirling melodies to date. "Little Things" finds the band blending 12-string jangle with an almost-shoegaze density, while "Eula" drifts into atmospheric space and "Cocainium" (which goes the extra mile of adding a drug reference in the title) balances deep, heavy grooves with weightless, gorgeously dreamy verses. Yellow and Green is never entirely one thing, but in all of its many diversions, it provides the band's weirdest and most consistently surprising listening experience. – Jeff Terich