10 Essential Post-Britpop tracks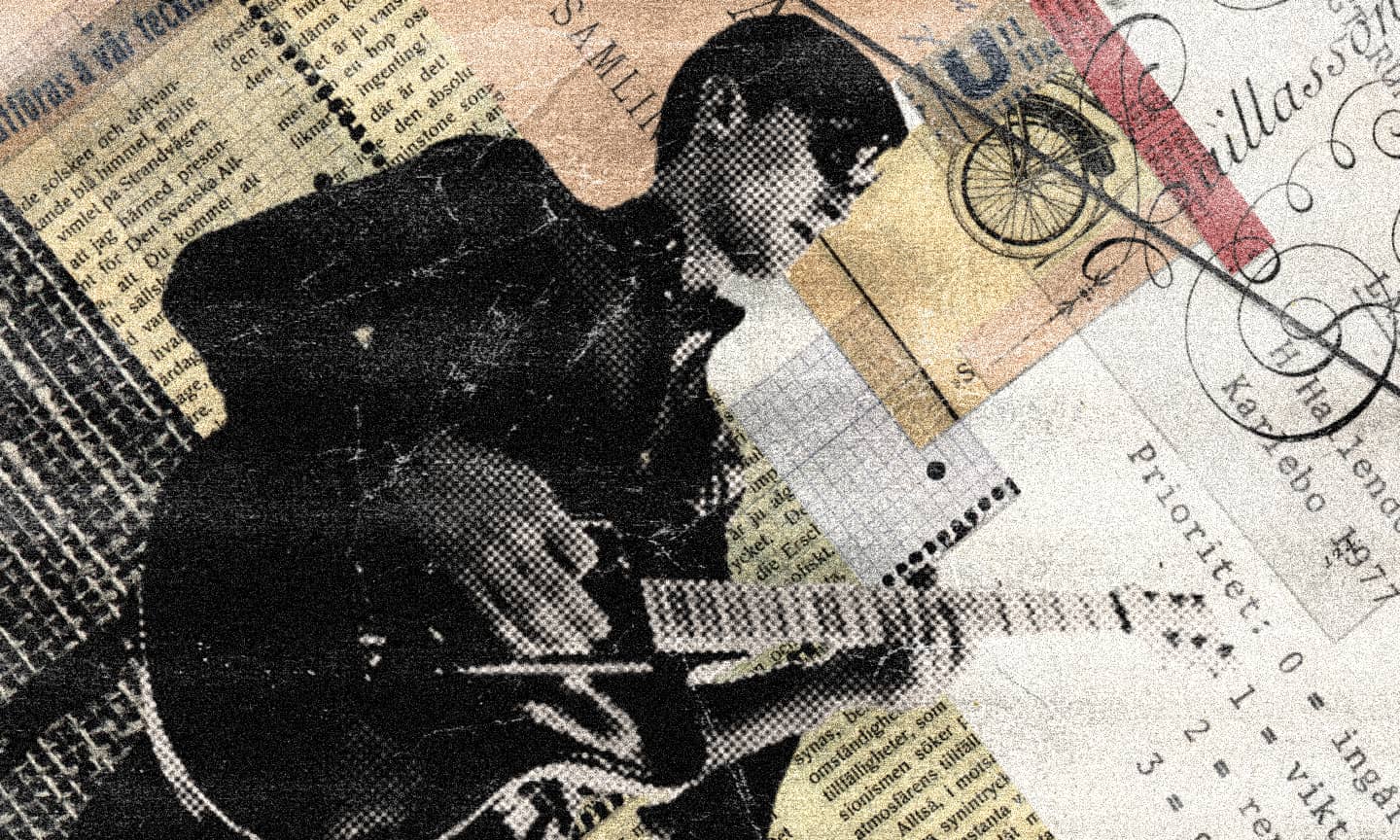 In the avalanche of genre division that's marked alternative music throughout its existence, it's sometimes hard to find clear differences between styles that follow each other closely on the calendar. Weirdly enough, we can pretty easily tell when and where Britpop ended and post-Britpop began. Through the 1990s Britpop rose out of college rock traditions sounding somehow both chunky and languid, positioning pseudo-psychedelic UK attitudes and artists—led by Oasis, Blur, Suede, even the class-warring Pulp—against the murkier scene of American grunge. As the 21st century dawned, these bands and their fanbases tired of eating their own, fading into the static of increasingly dated sounds, solo projects, breakups and hiatuses and reunion tours.
In their place came the post-Britpop movement, adding in elements of other genres like divided ingredients to a recipe. It started with a whole mess of folk and pop from emotive singer-songwriters, eventually followed by the jagged sonic cliffs and chasms of post-punk. It even managed to incorporate beeps and grooves from dance-rock contemporaries. But now it too feels like the music of a bygone era, not so much because of any rush to instant nostalgia but because its energy faded quickly as well—big sales but no soul for some artists, little sales and therefore no outlet for others. Like disco, post-Britpop had a brief and brilliant golden age. While we always hope that musicians still have something resembling the best yet to come, let's look at 10 essential post-Britpop tracks that make the best of what's still around.
---
Travis – "Why Does It Always Rain On Me?"
from The Man Who (1999; Independiente/Epic)
One big demarcation between Britpop and post-Britpop was the latter artists' willingness to clearly sing about love and loss, and deliver it with appropriate melancholy and gravitas. Travis' second album The Man Who departed from the more upbeat offerings of their debut, and was loaded with Fran Healy's wavering confessional vocals ("Writing to Reach You," "Driftwood"). This was the Top 10 hit of the set, however, a pleasantly muted, ultimately sad stomp that could easily have been lifted from the songbooks of The Kinks, Morrissey, or Suede. – AB
---
Badly Drawn Boy – "Once Around the Block"
from The Hour of Bewilderbeast (Twisted Nerve/XL)
After a decade or so defined by a renewed sense of glamour (however ironic that might have been in light of Pulp's "Common People") a slide back into anorak and eventually plainclothes looks found the post-Britpop age defined by a certain Average Joe sensibility. At least until Coldplay wore colorful uniforms in support of Viva La Vida. Nobody embodied this aesthetic as iconically as Damon Gough, aka Badly Drawn Boy, who's essentially never been seen without his knit cap. The man came correct with his debut album The Hour of Bewilderbeast, however, anchored by this jazzy lead single that balanced a sense of charm and romance with an intricate, intoxicating arrangement. Warm and fuzzy? Certainly, but there's a sophisticated musicality about it that's magic. – JT
---
Coldplay – "Yellow"
from Parachutes (2000; Nettwerk)
Much as U2 parlayed their earnest bombast into a position as arena-dad-rock staples, Coldplay of today look nothing like Coldplay of near 20 years ago. Parachutes found young Chris Martin and company still exploring the intimate and the personal, and may have been a far different album had "Yellow" not been created late in its recording. The band were adept at setting relatively positive lyrics against music that suggested the opposite. This song's particular juxtaposition of the theme of devotion with Neil Young-inspired delivery—the memorable guitars, Martin's fragile tenor on "foooooorrrrr you" and "your skiiiinnnn"—melted hearts worldwide. – AB
---
Doves – "Catch the Sun"
from Lost Souls (2000; Astralwerks)
The early '00s brought about a flood of new bands from the UK that carried on a new tradition of melodic guitar rock, admittedly more inspired by The Verve and Radiohead than Blur or Oasis. Doves weren't exactly new at the time, however, having launched their career as SubSub, with a sound rooted in house rather than rock. But debut album Lost Souls immediately distinguished them as a force of nature, particularly the lead single "Catch the Sun." Anthemic and powerful while maintaining a kind of post-punk gloom, "Catch the Sun" boasted all of the hooks of Britpop with a more complex matrix of layers and atmosphere. Still, it's the chorus that makes it a song to still scream from the rafters after 18 years. – JT
---
Delays – "Nearer Than Heaven"
from Faded Seaside Glamour (2004; Rough Trade)
Hearing "Nearer Than Heaven" for the first time, one can't help but be mesmerized by Greg Gilbert's angelic voice, which boasts a breathtaking range that few contemporaries could match. But Delays' knockout single was much more than just the voice. It's a perfect three-minute blend of early '90s influences (Stone Roses, Cocteau Twins, "Wicked Game") into one glorious Glastonbury Festival lineup of a stylistic mashup. The execution is intoxicating and the romance built-in. And if the edges seem sanded off—or just non-existent—then mission accomplished. When invoking Heaven, best to offer the illusion that it's already here. – JT
---
Franz Ferdinand – "Take Me Out"
from Franz Ferdinand (2004; Domino)
Indie rock in general doesn't have many anthems, those cuts you instantly recognize piped out of countless PA systems, radio rotations, or media placements. You'd be forgiven if only "Seven Nation Army" came to mind, but I'd like to suggest this Scottish band's breakthrough single as well. It honed the guitar skronk of post-punk acts like Gang of Four and The Fall into something that hoi polloi hipsters could shake hips and pump fists to. It was also a sly lyrical double entendre: a distant-relationship song at first glance, then a shadow biography of the band's namesake Archduke of Austria whose assassination precipitated World War I. – AB
---
Art Brut – "Bad Weekend"
from Bang Bang Rock and Roll (2005; Fierce Panda)
When Art Brut emerged in the mid-'00s, they had a sound that referenced many of the same influences as bands from the Britpop era (The Fall, Television Personalities), but with an unabashedly self-deprecating and nerdy sensibility. Had they only released one album, it'd be easy to assume they formed simply for the sake of being a meta-commentary on British pop music. "Bad Weekend," which features one of the best riffs they ever wrote—as well as the best chorus—is a funny if biting critique of hype traps. "Haven't read the NME in so long, don't know what genre we belong," sings vocalist Eddie Argos before returning to the refrain, "popular culture no longer applies to me." It's cynicism with a wink, a shrug and a whole lot of rocking out to do. – JT
---
Bloc Party – "Banquet"
from Silent Alarm (2005; Vice)
Introductions are rarely this perfect. Bloc Party's irresistible recipe made up of punchy drums, groove injected guitar-bass interplay, and Kele Okereke's magnetic howl of a voice fused into a lead single that carried the band's hype for a year. "Banquet" was a speeding bullet, running well ahead of the NME echo chamber that engulfed so many British upstarts in the early 2000s. The writing was so blatantly on the wall that Okereke managed to wink at the late comers. "And if you feel a little left behind we will wait for you on the other side." And they did, offering "Banquet" on the band's debut Silent Alarm a whole year after it debuted on their self-titled EP. Those of us who knew didn't mind, and for those who didn't it was well worth the wait. – WW
---
Maximo Park – "Apply Some Pressure"
from A Certain Trigger (2005; Warp)
By the time Maximo Park arrived, Bloc Party and Franz Ferdinand had each taken the step of bridging post-Britpop with the post-punk revival. So this herky-jerky anthem in Robert Longo dressing wasn't necessarily the surprise revelation that "Banquet" or "Take Me Out" were. But like Elastica proved in 1995, you don't have to reinvent the wheel to make a better ride, and "Apply Some Pressure" delivered an early peak for the band, with its rhythmic twitch and soaring climax of "What happens when you lose everything? You just start again. You start all over again." It's not often mentioned as being in the same league as breakthrough singles such as "Banquet" or "Take Me Out," but it more than earns the distinction. – JT
---
Arctic Monkeys – "I Bet You Look Good on the Dancefloor"
from Whatever You Say I Am That's What I'm Not (2006; Domino)
This Sheffield band were [some of] the winners of whatever post-Britpop "wars" the UK music press could concoct. Maybe that's because they made it to the 2010s still relevant, thanks to AM and "Do I Wanna Know?" in 2013. Yet maybe the day was theirs from the start, thanks to this squirrelly rave-up of a lead single from their Domino debut. A literal, literate tale of simply seeing a girl in the daytime and wondering what a date with them might be like, Alex Turner's jet-propelled guitars and wordsmithing launched a thousand imitators.  – AB