10 Great Albums You Might Have Missed from Winter 2022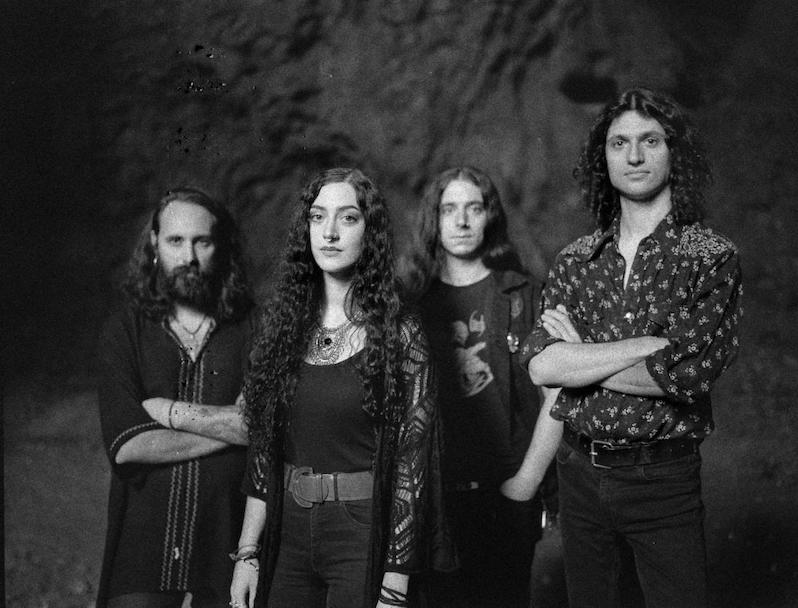 Courtesy of Svart Records
Every year, just before we unveil our favorite albums of the year, Treble runs a list of some of the best under-the-radar albums as a way of showing appreciation for the records that didn't receive the same level of attention or acclaim that some of our other favorites did. But that doesn't mean they're any less worthy, of course.
But the longer we do this, the more we realize just how many great albums there are that even we might have missed the first time around, or at the very least we recognize they deserve a second look. So we're doing this quarterly from now on. With one season down, here are 10 great albums from winter 2022 that you might have missed.
---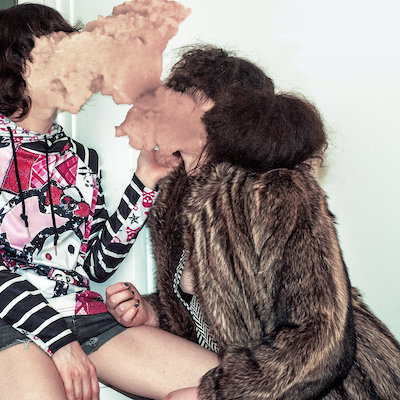 Black Dresses – Forgot Your Own Face
Devi McCallion and Ada Rook have been surprisingly busy since officially breaking up as Black Dresses. After collaborating last year with Backxwash, they take a hard left turn into industrial hip-hop on their new album. It's nearly half the length of last year's Forever In Your Heart but twice as dense—the hooks are sharper, the beats hit harder, and each of their vocal performances are as unhinged as ever. And then there's the lyrics, rapped, screamed, sung, slurred and everything in between. The shocking high point of the album is a seemingly hypothetical diss track that prophesies the Travis Barker-ification of glitchpop, building on their early punk demo roots and their experience being publicly abused out of the spotlight. The album closes with a whispered explanation of their continued output: "Let's just still try to have fun." – Forrest James
Listen: Bandcamp
---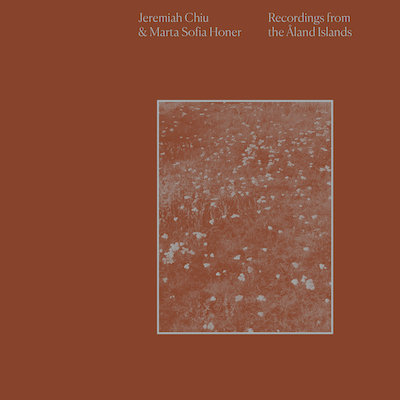 Jeremiah Chiu & Marta Sofia Honer – Recordings from the Åland Islands
The reliably spectacular International Anthem label has been an endless source of innovative new jazz, from Chicago mainstays like Jeff Parker and Damon Locks to contemporaries across the Atlantic, like Alabaster DePlume. That's not what Recordings from the Åland Islands is—recorded in various places across an archipelago in the Baltic Sea, between Finland and Sweden, the album finds the duo in the company of familiar names like Tortoise's John McEntire and filmmaker Sean Pecknold, as well as the sounds of nature that surrounded them on their pilgrimage to this remote and sparsely populated part of the world. Not unlike the Field Works project that brings together modern composers and producers to build music around the sounds of field recordings, Recordings from the Åland Islands finds breathtaking harmony between nature and synthesized sounds, birdsongs juxtaposed alongside piano, synth and flute. I heard the album for the first time while browsing in a record store in Richmond and it stopped me in my tracks—it's likely to do the same to you. – Jeff Terich
Listen: Bandcamp
---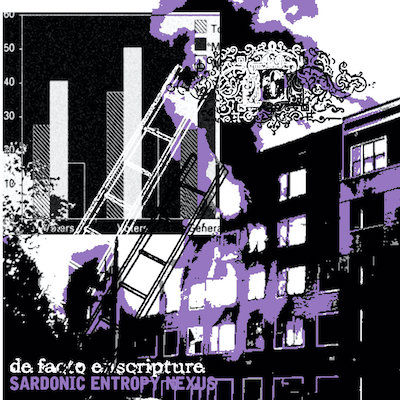 defacto enscripture – Sardonic Entropy Nexus
What's going on in screamo these days? Edie Quinn and Tom Schlatter offer an answer, bringing together dozens of their fellow musicians for a huge array of tracks. An extremely competent skramz duo, they provide the backbone, shapeshifting their solid riffs around each vocalist's unique approach. With only a couple songs breaking the two minute mark, and nearly every track featuring a different vocalist, this record plays like a sampler. There are notable cameos from genre stalwarts like Jeremy Bolm (Touche Amore) and Kathleen Stubelek (Circle Takes The Square) but also younger artists on the cutting edge. Soul Glo's groundbreaking Pierce Jordan, fresh off the release of the awesome Diaspora Problems, delivers a half-rapped manifesto of a verse and foxtails' Megan Cadena-Fernandez crafts a blisteringly intimate poem. – Forrest James
Listen: Bandcamp
---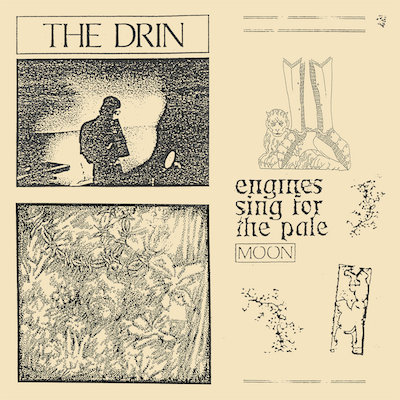 The Drin – Engines Sing for the Pale Moon
Dylan McCartney's stacked list of credits includes about a half-dozen bands, including garage punks Vacation and coldwavers The Serfs. His solo project, The Drin, falls somewhere between those two stylistic poles, an entity that finds the point at which proto-punk and post-punk intersect. So punk, right? Not exactly—think the experimental abstraction of Pere Ubu (from his home state of Ohio) or the arthouse noir of Tuxedomoon, juxtaposed with early New Order b-sides. There's a heavy dose of dub on standouts such as "Sense of Occasion" and "Guillotine Blade," sweetly melodic jangle on "For the Tsarina" and "Down Her Cheek a Pearly Tear." Yet there's always some curious twist or aesthetic entanglement that takes what could easily be a pop song (or not, in the case of industrial dub dirge "Fate in Disguise") and infuses it with a machine pulse or a jerky rhythmic sensibility. If there's one consistent trait to everything here it's one of post-punk that's endlessly fun to listen to, with unexpected ear candy as immersive as these songs are well crafted. – Jeff Terich
Listen: Bandcamp
---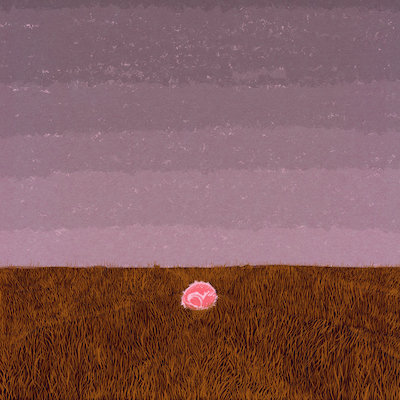 foxtails – fawn
On fawn, Connecticut quartet foxtails lean into the best post-punk tendencies of Midwest emo and takes them somewhere else entirely. Violin and clean guitars intertwine, mathy jazz drumming balances with stark d-beat passages—it's reminiscent of so much while sounding entirely new. The album's Bandcamp page features as its sole description an extended quote from Pete Walker, the psychotherapist who coined the addition of "fawn" to the canon of trauma responses, which comes across as somehow both blunt and cryptic. They craft an intimacy as shockingly explicit as it is poetic, laying bare bleeding hearts that are still shrouded in metaphor. – Forrest James
Listen: Bandcamp
---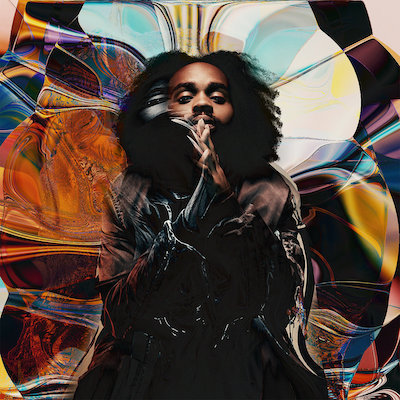 Fly Anakin – Frank
Richmond, Virginia emcee Fly Anakin's made the most of the past eight years, dropping anywhere between one and five releases per year since 2014, many of them sharing space with his fellow Mutant Academy alums Henry L.O. and Big Kahuna O.G.—and more recently, partnering up with Pink Siifu. Frank, his first for Lex Records, is billed as his debut (in part because it's the biggest production of his career thus far), though it's been a fertile road to get here. And yet, Frank is by all means one of the most stunning records to bear his name, featuring richly nocturnal production from a long list of collaborators ranging from Madlib to Dilated Peoples' Evidence beneath one marathon verse after another from Anakin (who got his name from a bar fight, he confesses on "Sean Price"). Fly Anakin's delivered a lot of music before getting to this point, which makes the distinction of this being his "debut" maybe open to interpretation, but what's not is that this stands as the best (and longest) full-length record to bear his name. – Jeff Terich
Listen: Bandcamp
---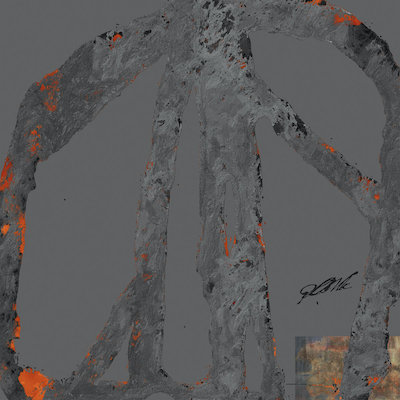 Huerco S. – Plonk
Plonk. It's such a cartoonish word, the most Hanna Barbera of onomatopoeic phrases, and surely not a sound nor an utterance you'd expect to find anywhere near an ambient record like that of For Those of You Who Have Never (And Also Those Who Have), the acclaimed and stunning 2016 album by Huerco S. That's because Plonk is, at least in part, more of an IDM record than an ambient one, an elegantly pulsing series of permutations of techno and microhouse that yield some of his most energized and exciting music to date. Each of the 10 tracks on the album are named "Plonk," though the differences between them are significant, as Huerco scales up from more gentle and beat-free tones to more frantic interpretations of club music via his own dreamlike filter. Though this isn't "dance music" in the most conventional sense, it's by and large driven by movement and playful agitation, which might well compel the listener to do likewise, whatever shape that might take. – Jeff Terich
Listen: Bandcamp
---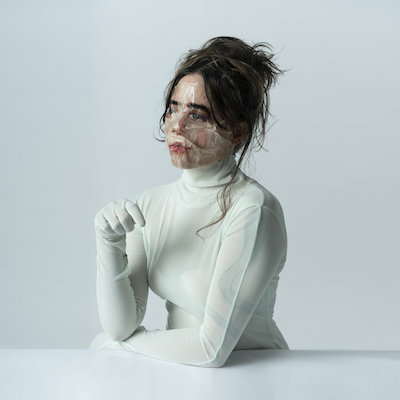 Kee Avil – Crease
There's more than a little bit of a sinister streak that runs through the music Vicky Mettler makes as Kee Avil. A guitarist with a background in improvisational performance, Mettler's more structured compositions are anything but conventional, as evident by "See, My Shadow," the deeply unnerving opener of Crease, a tense and creeping dirge that suggests The Downward Spiral as imagined by Scott Walker. Kee Avil often achieves these uneasy depths without resorting to cacophony; the slowly oozing "Melting Slow" is one such example, a track that uses its relative quiet in truly menacing ways, but when the music rises up to match the suggestions of the phantoms she outlines, as on "HHHH," the results can be breathtaking. – Jeff Terich
Listen: Bandcamp
---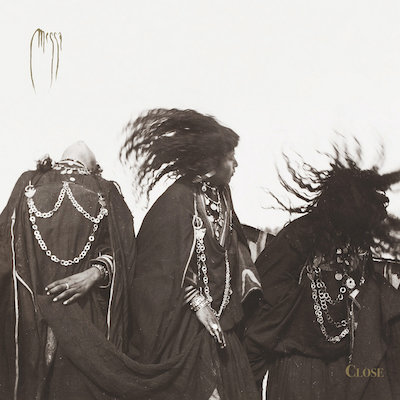 Messa – Close
Italy's Messa are expert at playing doom metal, and were that the extent of their strengths, they'd still earn their position among some of the underground favorites of the first quarter of 2022, both among the finest metal releases and the best albums in general. But that's not what makes them unique. Thick, smoky, desertgazing riffs come naturally to the group, but they're often much more interesting than simply rocking hard, whether swaddled in the intoxicated gauze of doomjazz on opener "Suspended," swirling in exotic psychedelia on "Orphalese," or dripping with malevolent effects in hypnotic closer "Serving Him." Messa's vision of doom doesn't begin and end at the bar chord, instead reaching far and wide to terrains unfamiliar and paths untrodden. – Jeff Terich
Listen: Bandcamp
---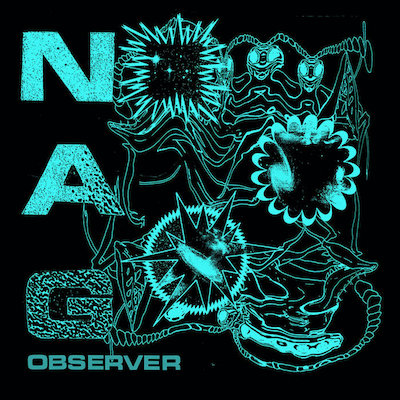 Nag – Observer
First self-released by the Atlanta post-punk group before given a proper physical release by UK label Drunken Sailor just before 2021's close, Nag's Observer is the kind of streamlined lo-fi ripper that simultaneously sounds best in the depths of winter or in a steamy DIY space that's held together with duct tape and $5 Solo cups. Descended from the lineage of Pink Flag via early Iceage, Nag make the most of their limited vinyl side space on Observer, only occasionally surpassing two minutes a song as they sprint toward glory on highlights like the murky "The Drum Demands Order" and the goth-surf riffs of "The Darkest Veil." The rawness and urgency of the 16 tracks here are as much the selling point of their taut, infectious songwriting, a perfect balance of melody and hostility. – Jeff Terich
Listen: Bandcamp
---
Support our Site—Subscribe to Our Patreon: Become one of our monthly patrons and help support an independent media resource while gaining access to exclusive content, shirts, playlists, mixtapes and more.