Human Feeling: An interview with Andy Stott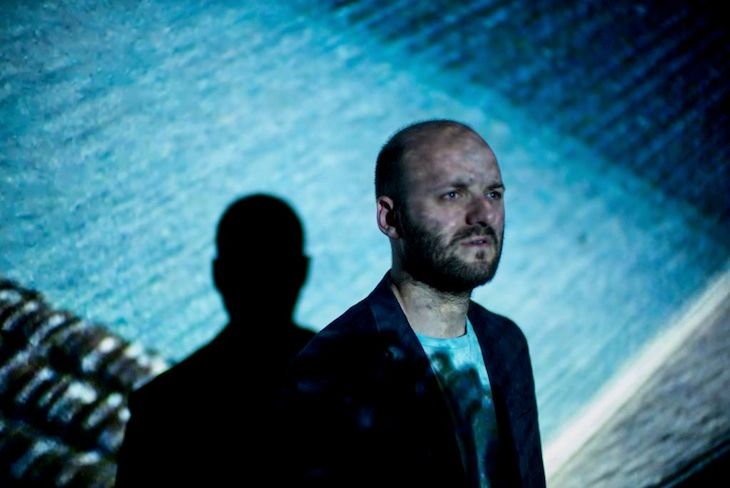 "It took a while to figure out what I was doing," Andy Stott says, early on in a Skype call from his home in Manchester, England.
This comes as a bit of a surprise from Stott — an artist who, since his early EP releases, has been associated with a singular vision and aesthetic. And in recent years, on EPs like We Stay Together and his 2012 breakthrough album Luxury Problems, Stott's status as one of the UK's most compelling electronic artists has only risen higher, propelled by a penchant for intense and massive compositions, undercut with an ethereal mystique. He's the sort of artist who would enlist his former piano teacher to wrap her angelic vocals around a mechanical, industrial-dub thud and funnel it into a transcendent piece of pop music. If any modern beatmaker knows what he's doing — you might think — it's this guy.
But when an artist puts a finished product out into the world, it's easy to overlook the amount of doubt, anguish and hard work that goes into it. And as Andy Stott began work on his third album Faith In Strangers (out Nov. 18), he essentially started from scratch. He quit his full-time job refinishing cars to focus on his music, and in the process entirely revamped his setup. Where before Stott had entirely composed and mixed everything on his computer, he's made the transition to using analog equipment for his recordings — all of which he still does at his home.
The downside of starting over with a new set of studio tools, however, is that it takes a while to learn how to use all of these new gadgets. As Stott gradually garnered one piece of equipment after another, there was what he calls "a steep learning curve." The process of making new music was moving slowly, and material was only coming together in fragments. While he was grinding through the process, Shlom Sviri — owner of Modern Love, which releases Stott's albums — came to him with a new suggestion for speeding up his creative process.
"I was getting caught up in the studio and the process was becoming a bit laborious," Stott says. "Not to the point I was getting bored with it, but it wasn't as fast as I was used to. And [Shlom] came up with an idea to come up with a loop. Get a couple of bars down. Send it over and get the next one down. And then once you get enough sounds that are good enough to want to record, get it to tape and then forget about it. When I went back to them, and I only spent a few hours with them instead of days or weeks, the tracks were still really fresh."
The end result of Stott's technological and technical transformation is Faith In Strangers, an album that finds all of the extremes in his music being stretched even farther. Throughout much of the album, he turns the noise up even farther, yielding some particularly nasty distortion on highlights like "How It Was." But there's a much prettier side to the new music as well, which can be credited in large part to Stott's working partnership with Alison Skidmore, whose vocals add a gorgeous weightlessness to the standout title track, which is driven by a bassline inspired by early Cure tracks.
And then there's "Violence," which fuses that beauty and accessibility to a harshness that more than lives up to the track's title. It's a menacing track in a way, and yet there's something hypnotic and alluring about it all the same. Stott name drops the likes of '80s R&B hitmakers like Prince and Vanity 6 as some of the artists whose work was swirling in his mind as he was pushing toward this slightly more pop-friendly direction. Yet, as "Violence" showcases, he's still drawn to more intense, grimy sounds.
"I like that undertone in music," he says. "I like the dark, aggressive nature of tracks, basically. And I try and make something sort of heartfelt, but still sorta like, with that edge, really. I think 'Violence' is one of the most extreme examples of both those sort of feelings. Whereas tracks like 'Damage' is just out-and-out raw, and 'No Surrender' is pretty raw as well. But 'Violence' sort of marries the not-as-compressed distorted stuff and the aggressive material as well."
Another major element that heavily comes into play on Faith In Strangers is the use of found sounds. Field recordings have played some role in the music that Stott has been making since at least 2011's Passed Me By EP, but here, they're an even more prominent piece of his compositions. And it's not always easy to tell which sounds are Stott's, and which ones were captured in the wild. In particular, Stott points to new track "Science and Industry" as one where the marriage is a fluid one.
"You've got the really fast sort of Roland drum machine and you get these massive metallic clangs coming over the top," he says. "They were actually recorded from a museum in Manchester called the Museum of Science and Industry. What it is is a huge piston that turns the wheels on a steam engine, just ringing round the room. That one had a particular rhythm about it. There wasn't much editing done to that — it was quite nice actually. I just had to turn it into a loop."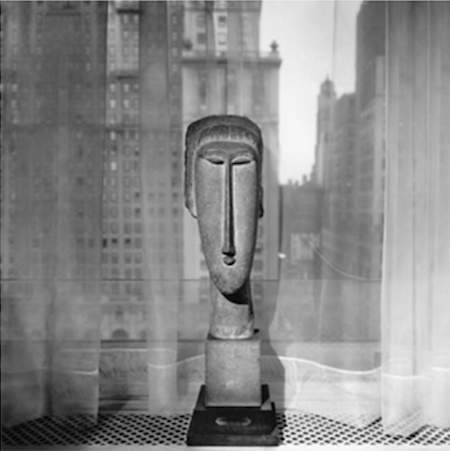 While Faith In Strangers is the first release of 2014 to bear Andy Stott's name, it's actually the second full-length he's released this year. The first was Drop the Vowels, a collaborative album with Demdike Stare's Miles Whittaker, released under the name Mille & Andrea. It's not necessarily any more conventional than Faith In Strangers as dance music goes, but it takes its inspiration from different corners of the discotheque, namely jungle and techno. And as anyone familiar with Stott or Whittaker's music might imagine, it's still plenty dark in its textures.
Projects like Millie & Andrea — and even some of the inspirations for Stott's solo work — come as a result of the collaborative nature of the artists involved with the Modern Love label. Though Sviri is the actual head of the label, it's perhaps better viewed as a community of artists who work together. There's a closeness and camaraderie among many of the artists that leads to a kind of creative provocation. Think of it like a book club for avant garde beatmakers, wherein they share new discoveries and sometimes engage in a game of mutual one-upsmanship.
"What happens is, me and like all the label mates — like G.H. and the guys from Demdike Stare and Shlom — we all get together. We're all old friends, and we… play tracks we've been listening to recently. And we just chat about music," he says. "They'll play tracks they've been working on. And it'll spark something in my mind. And vice versa. I'll play new material… and Miles has been like, 'right, I've gotta step up now' and I've been the same when I've heard stuff of theirs. It's always been there, that kind of collaboration really, even though it's separate projects — that friendly competitiveness."
Through all the fits and starts, and a newly rebuilt approach, Andy Stott has arrived on a new set of music that should prove both satisfying and challenging to those who were captivated by his previous recordings. It took a few years to get there, not to mention some long nights figuring things out and a substantial amount of money to amass his new arsenal of analog goodies. And if for no other reason than the purity of sound it brings, Stott contends that it's all been worth it.
"Just the things you're able to do with like a mixing desk as opposed to doing something in Ableton — you push things through the desk and push 'em into the red and get a really nice distortion," he says of his analog setup. "In digital, once it clips, it clips — it's horrible. Dynamically it's better, it's given things a more organic, human feel to it. It's not as bright.
"I hate using the term 'warm' for analog," he continues, with a slight hesitation.
"But to me, it is."
You might also like: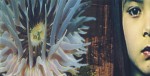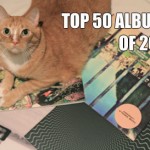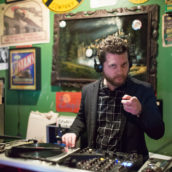 Jeff Terich
Jeff Terich is the founder and editor of Treble. He's been writing about music for 20 years and has been published at American Songwriter, Bandcamp Daily, Reverb, Spin, Stereogum, uDiscoverMusic, VinylMePlease and some others that he's forgetting right now. He's still not tired of it.