The Best Albums of April 2021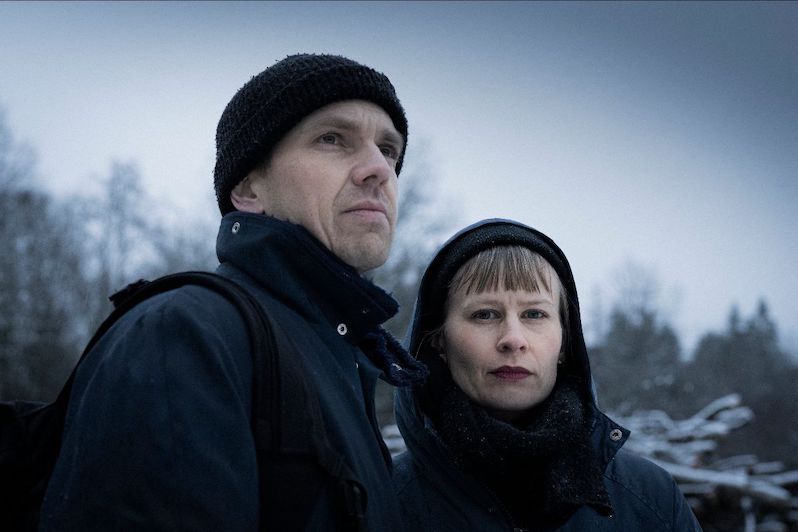 Lasse Marhaug
Another month, another batch of great new albums—along with three essential reissues and a handful that we missed in past months.
No point in wasting precious time with prologue when there's so much to listen to. Let's get to the music.
---
The Armed – ULTRAPOP
(Sargent House)
What We Said: Yes, there are sung choruses in these songs (catchy ones!), but they are at the center of arenas of pounding drums and guitars, noise made by, if they are to be believed, eight people who seem desperate to beat us down. – Ben Cohn
---
Yaya Bey – The Things I Can't Take With Me
(Big Dada)
Born and raised in Queens, New York, YaYa Bey considers herself mostly an "East Coast girl" because of the formative years she spent as an adult creating and protesting in the DMV area. It was D.C. producer Chucky Thompson (known for his work with Notorious B.I.G. and Diddy) who encouraged Bey to record her own songs after years of writing for others and performing spoken-word poetry. Like her dad, the pioneering rapper Grand Daddy I.U., Bey made the most out of what she had as a self-taught musician with a penchant for storytelling and an ear for sampling. The Things I Can't Take With Me feels just as "kitchen table close" as last year's Madison Tapes, both of which were recorded during the pandemic in what Bey describes as a "deep, deep depression." Using a 404 and libretto that gives no fucks, she offers a soul EP that speaks raw, feels like a corner store miscommunication (run my change back, fool) and bleeds with all the charisma of a contemporary Donny Hathaway or Mary J Blige. Yaya Bey balances out all the fronting in hip-hop soul today. Thank Gawd and Black Jesus too, for her wave is a desperately needed breeze pushing out all the fraudulent hot air that has made this genre Instagram plastic. – John-Paul Shiver
---
Big|Brave – Vital
(Southern Lord)
What We Said: Where A Gaze Among Them mainly relied on the sheer force of distorted guitar for a surprisingly complex array of sounds, Vital expands the Big|Brave palate with a variety of textures—tubular bells, strings, wind chimes. Pointedly repeated lyrics and droning rhythms produce a cyclical sense, like crashing waves, there is a push and pull. – Forrest James
---
Body Void – Bury Me Beneath This Rotting Earth
(Prosthetic)
What We Said: This album is harrowing. The throughline tying everything together is a steadily ticking doomsday clock. Where previously they wallowed and wondered, Body Void now urgently demand action through seething rage. – Forrest James
---
Mark De Clive-Lowe – Midnight Snacks Vol. 1
(Self-released)
From 1998-2008 Mark de Clive-Lowe, the half-Japanese, half-New Zealander, LA-based pianist, producer, live remixer, composer was at ground zero of Londonʻs Broken Beat movement. Collaborating with producers Bugz in the Attic and 4Hero, giants of humid swing, heʻs become a vet at lining up electronic music, funk, jazz, and percussive low-end music from the African diaspora into a connected frequency. His remix for Nubya Garcia in February let us know the fire is just as wiry as ever. His latest offering, Midnight Snacks Vol. 1, is a full, moving downright groove-laced affair. You've got a little time to polish off those living room dance party moves safely before nightlife presents itself. With spiritual jazz, broken beat, house and downtempo to choose from, it's a full plate. "Blue Hour" touches down with 4/4 grit, piano tinkles, and all that gravy making you tap toes, snap necks and break a sweat with de Clive-Lowe taking you on a jazzy house journey. "37,000 feet" is that next smasher of a broken-beat styler, with caramel keys, rolling basslines and synth work circling the galaxy. It finds de Clive-Lowe swirling, thriving in that electronic bump. These tracks are all selected from the new music monthly exclusives Mark creates for his Patreon community—future snacks appearing there every month. – John-Paul Shiver
---
Dry Cleaning – New Long Leg
(4AD)
What We Said: Shaw's verbal Jabberwocky plays on with an entire album dedicated to groove versus sway, on repeat, all day, never once feeling pedestrian. – John-Paul Shiver
---
Damon Locks/Black Monument Ensemble – Now
(International Anthem)
What We Said: hese are songs that imagine a brighter future and provide a brilliant score for the pathway forward. – Jeff Terich
---
Lost Girls – Menneskekollektivet
(Smalltown Supersound)
Jenny Hval achieved electronic pop perfection on 2019's "Ashes to Ashes," a song so lushly transcendent we went ahead and named it our favorite song of the year. Her debut album as Lost Girls with Håvard Volden, Menneskekollektivet, uses that track as a foundation to build a cosmic expanse of ecstatic, pulsing beats and immersive synthscapes, juxtaposed with spoken-word narratives. Anchoring the album are a pair of epic, 10-plus-minute exercises in ethereal outer-space disco, the title track and "Love, Lovers," each of which has a long enough runway to gather the steam needed to truly take flight into something breathtaking and ambitiously grand. Yet for as big as some of these tracks seem, they're never bombastic or overbearing. Each track is a dancefloor odyssey inside of an intimate space, opening up infinite possibilities. – Jeff Terich
---
Moral Collapse – Moral Collapse
(Subcontinental)
Ordinarily you might have to choose whether you want your death metal fancy and dissonant or just old school riff worship, but not any more. Arun Natarajan brings together an impressive array of guests like Bobby Koelbe, a former guitarist with Death and longtime jazz musician, and Kevin Hufnagel of Gorguts—not to mention a saxophonist and violinist. The astonishing lineup does not disappoint. This is a passion project dedicated to the immense potential of death metal, from the most straightforward riff to the wildest experimentation. They strike a perfect balance of mind-boggling antics and head-banging satisfaction, knowing when to shatter your expectations and when to fulfill them. – Forrest James
---
Satomimagae – Hanazono
(RVNG Intl./Guruguru Brain)
What We Said: It's a kind of cosmic, psychedelic dreamscape, made with the barest of elements and inspired by the simplest and subtlest of images. – Jeff Terich
---
Silent – Modern Hate
(Three One G)
Mexicali post-punk/noise rock quartet Silent's debut album A Century of Abuse was a grimy and intense portent of the apocalyptic few years that we just experienced, and its follow-up, Modern Hate, is a report from the other side. Maintaining the artful, gothic gloom of their debut while embracing a subtler approach—though by no means a lighter touch—Silent lean slightly away from the bombast and toward a more seductive kind of darkness. This isn't dark music that aims for style points only—these songs reckon with the kind of racist divisions and violence that have become frustratingly, maddeningly, tragically characteristic of our times. But in using their music as a means to address this plague, they tap into a palpable anger and restlessness. Even when addressing the ugliness of the world, though, Silent have managed to create something more immersive and layered, using that discomfort as fuel for something more satisfyingly cathartic. – Jeff Terich
---
Steel Bearing Hand – Slay in Hell
(Carbonized)
There is a uniquely soul-ripping brand of death/thrash coming out of Texas these days. Steel Bearing Hand may not subvert the many genre tropes at play here, but the furiously breakneck pace at which they blend it all together is so dizzying that it doesn't matter. The intensity and quality of the album ramps up exponentially, managing to delightfully surprise despite their traditional approach. Twelve-and-a-half-minute closing track "Ensanguined" could be an entire project by itself, journeying between hardcore and doom infused death metal while skirting the edge of thrash the whole time. Horns up, windows down, time for a road trip to hell. – Forrest James
---
Andy Stott – Never the Right Time
(Modern Love)
What We Said: Stott hasn't abandoned beats or even the idea of making music that speaks to the corporeal form, but the corners are more nebulously outlined and the echo sometimes rings louder than the initial impact.
---
Wode – Burn in Many Mirrors
(20 Buck Spin)
What We Said: Burn In Many Mirrors is lean and it's focused, casting aside the unnecessary detritus of outdated black metal clichés. – Jeff Terich
What We Missed
Cassandra Jenkins – An Overview on Phenomenal Nature
(Ba Da Bing!)
Jenkins' latest album feels like a book of poetry dedicated to grief, forwarded by a perfect indie song. Opening track "Michelangelo" is ultimately an outlier in both tone and construction—it's straightforward and satisfying, blending exceptional execution of classic indie tropes with pretty metaphors. The rest of the project feels far more mysterious yet the lyrics become more direct, like Jenkins is reading from her diary. There is just as much plain-spoken exposition as metaphor, unfolding gently over dreamy jazz and a pitter-pattering potpourri of soft indie folk. Jenkins sings, and speaks (reads?), of her journey grieving David Berman, whose death threw her life into disarray. – Forrest James
---
Lukah – When the Black Hand Touches You
(Fxck Rxp)
Memphis emcee Lukah's sophomore album was released in the dead of winter, but in moments like "Black Cayenne," a highlight of soulful production and Lukah's flawless lyrical delivery, it feels like an early glimpse of summer. When the Black Hand Touches You is an outstanding study in contrasts, sounding contemporary while nodding to vintage boom bap, and a hell of a lot of fun even when tackling topics that are deadly serious. Take for instance "Virus," a seamless thread of personal and sociopolitical narratives pertaining to the United States' war on drugs, set to an absolute slapper of a beat, marked by its bright and brassy horn loops. This isn't Lukah's debut but it feels like a big step forward for him, and the already sold-out vinyl copies of the album only back up that fact. – Jeff Terich
---
New Pagans – The Seed, The Vessel, Roots and All
(Big Scary Monsters)
Nobody would blame you if you'd given up on rock music. Not necessarily punk or metal or post-rock or whatever you can qualify and quantify with hyphens and hesitation, but the actual melody-driven guitar music you hear on the radio. Not that you've likely heard New Pagans on the radio. Yet. The Belfast band balances the best elements of '90s-era alt-rock, '00s-era post-punk revival (specifically Interpol and Pretty Girls Make Graves) and just enough of the charming scruff of contemporaries like Bully to craft a propulsive and heroic set of rock anthems that harbor more fascinating narratives and social critiques. The riffs are big and so are the hooks, naturally, but the band's greatest asset is vocalist Lindsay McDougall, who possesses a vocal presence at once captivating and powerful. It's hard to name a better debut of radio-ready rock anthems in recent years—it's reassuring to know that someone's capable of restoring that faith. – Jeff Terich
Best Reissues
Annihilus – MMXIX
(American Dreams)
One-man black metal project Annihilus, aka Luca Cimarusti (also of Luggage), harnesses the lo-fi aesthetic of vintage kvlt classics with a punk rock urgency and intensity that feels fresh, even exciting, even after nearly four decades since Venom first coined the term. MMXIX comprises material from a few limited-edition tapes and other odds and ends from 2019 (hence the name), all lined up in one easy-to-find collection that feels at times like the kind of sinister artifact left behind in some cursed glove compartment. On tracks like "The Recorder," noise and feedback screech in battle against guitar distortion, and "The Watcher" has a surprisingly fun swing amid some particularly ghoulish atmosphere. There's an old-school sensibility to these songs that nod to black metal in its first wave, but the menace it harbors is timeless. – Jeff Terich
---
Willie Dunn – Creation Never Sleeps, Creation Never Dies: The Willie Dunn Anthology
(Light in the Attic)
Canadian singer/songwriter Willie Dunn stood apart from other guitar plucking troubadours in the 1970s, both because of his music and because of the conviction behind it. Often compared to Leonard Cohen and carrying more than a little of Townes Van Zandt's lonesome Western pathos, Dunn passed up a career being marketed as an outlaw and instead made music on his own terms, marrying a long folk tradition with stories that spoke to his own experience as a First Nations Canadian. This compilation from Light in the Attic brings together music from throughout his career, including his signature song, the ten-minute "Ballad of Crowfoot," as well as heartbreaking narratives like "Charlie," acting as both historical documents and devastating storytelling. The gorgeous finger-picked guitar and warmth of his voice make this a wonderful listen, but the overlooked truths behind these songs are what make it essential. – Jeff Terich
---
Alan Vega – Mutator
(Sacred Bones)
What We Said: Though these songs weren't finished while Vega was still alive, there's a feeling of inevitability in these wonderfully deranged dirges—it sounds like what you might imagine a contemporary Alan Vega album would sound like. Which makes the fact that their seeds were planted 25 years ago even more remarkable. – Jeff Terich
---
Support our Site—Subscribe to Our Patreon: Become one of our monthly patrons and help support an independent media resource while gaining access to exclusive content, shirts, playlists, mixtapes and more.