To hear the future of music, it's always best to direct one's ear toward electronic sounds. The nature of electronic music is such that the advances of technology will always lead it into a new direction, but technology is also always capable of doing much weirder things. The closer we get to an entirely A.I. created music, the more likely it is that actual humans will find ways to create something with electronics that's too interesting to be made by algorithm. There's not much that all the best electronic albums of 2021 have in common other than that they were made by people, who often used the tools at their disposal to tell a story or simply capture a vibe. Perhaps not all these records would make sense together in a DJ mix, but then again, we'd love to hear someone try.
---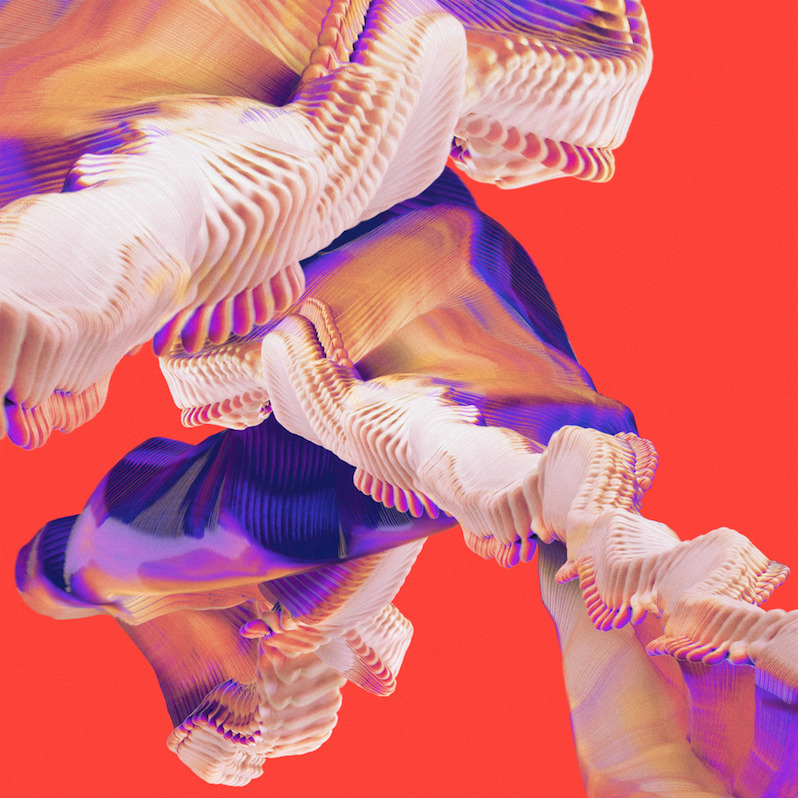 Bicep – Isles
For as often as young millennial bands with a '90s grunge and indie affectation have earned critical acclaim, nostalgia for that same era in electronic music proves a bit more elusive—a cult of MTV's Amp hasn't been preserved in the same way that 120 Minutes' has. But the sound of early records by Orbital, Daft Punk, Future Sound of London, Basement Jaxx and Underworld are still making ripples, many of them on Isles, the new album by Belfast duo Bicep. Drawing heavily on a palette of classic house and techno, Bicep employ contemporary palettes against vintage BPMs, subtly haunting waves of gradients contrasted with lowercase club bangers that you most certainly can dance to, but you can just as easily experience through headphone euphoria. Tracks like the hypnotic "X" and the skittering "Sundial" showcase the tension inherent in the group's work—gorgeous, textural sonic atmosphere with beats that climax but never dramatically so, making the pleasure of the comedown just as good as the high. -Jeff Terich
---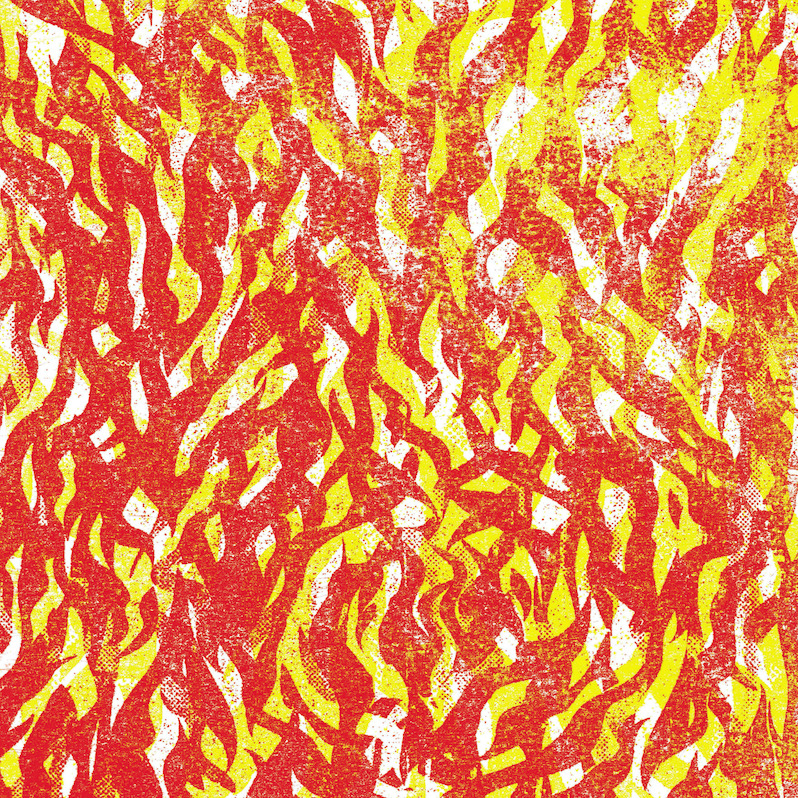 The Bug – Fire
The name couldn't fit the record better. There are times we want music of hope, music of inspiration. But, in your heart of hearts, be honest with me: Do you feel hopeful? It sure as fuck doesn't feel that way to me. It's important to keep going, to find whatever strength lets you hurl your body against the wheel again, but the way The Bug pours out his cleansing fire here, a black-hearted nihilism bursting pipebomb, it feels like finally being witnessed where we are. It's the same kind of feeling that made clipping.'s immaculate double record of horrorcore blast to the top of so many lists; there's what we want and then there's the truth. Fascism didn't go away, not by a long shot, and it barely as fuck is even sleeping. Sometimes it feels like the whole city is on fire, and you too. This is what reggae can do when you tap into its fury. – Langdon Hickman
---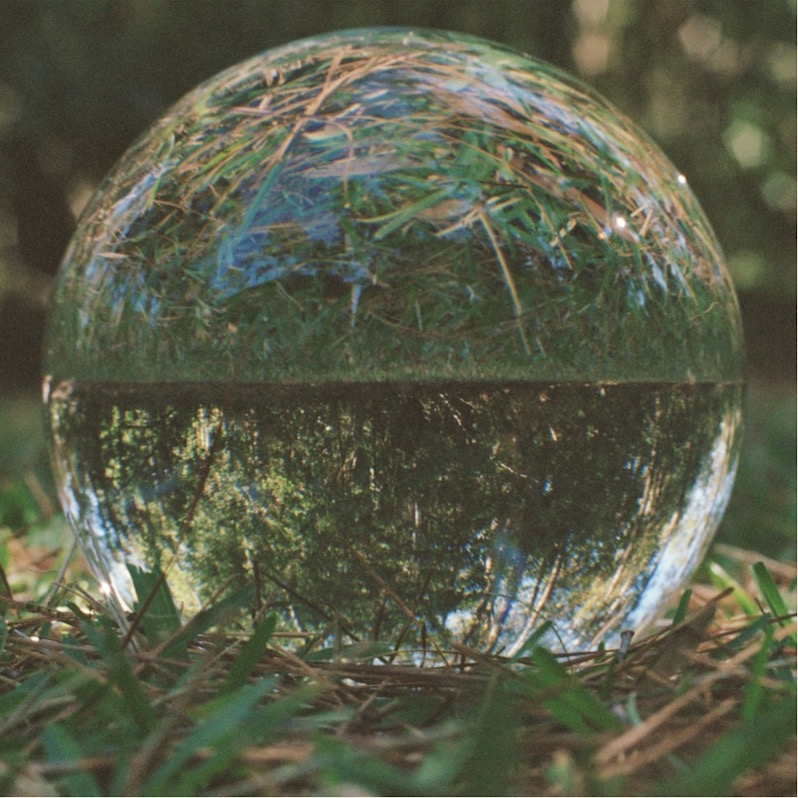 Darkside – Spiral
The brief rise and just as brief conclusion of Darkside's initial run from 2013-2014 gave us one of the past decade's best moments in electronic music, a fusion of bluesy guitar music with atmospheric, beat-driven sounds that could have easily spilled over into either rock or club music with just the right nudge in either direction. Their long-awaited (and for most of the past decade, unexpected) return, Spiral, only widens the line on which they balance, their ambient pop anthems grown more anthemic and more ambient somehow. But more than anything, Nicolas Jaar and Dave Harrington have honed in even closer on the sweat and muscle chemistry that fuels their groove. Electronic music rarely sounds like two dudes in a rehearsal studio just jamming, and that's exactly why Spiral feels like such a breath of fresh air. -Jeff Terich
---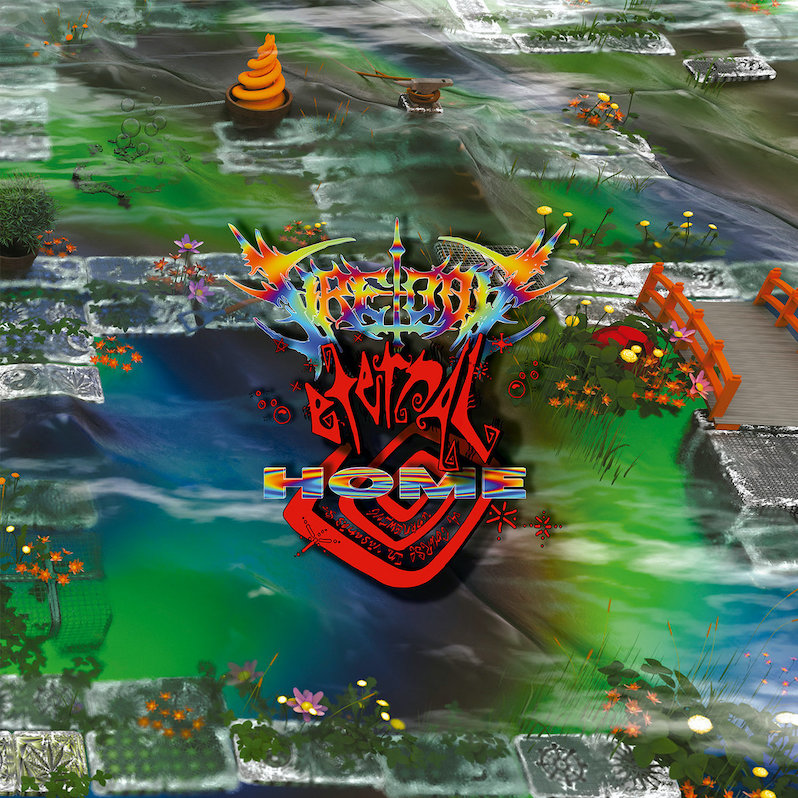 Fire-Toolz – Eternal Home
Fire-Toolz makes music that's hard to fully absorb or make logical sense of on a first listen, Angel Marcloid's seemingly conflicting, sensory overloading musical instincts firing in every possible direction—ambient, vaporwave, IDM, black metal, second wave emo, sometimes all in the course of a single song. Which makes the 25-track journey of Eternal Home overwhelming, to say the least. But perhaps it's better to view each track as a tour through a virtual world, some of them stark and still, others buzzing with chaotic activity, and some fitting somewhere in the middle, digital metropolises in the making. Much of it feels vaguely familiar in the abstract, but they're all completely novel constructions. In his review of the album, Langdon Hickman referred to Eternal Home as one of the year's best prog albums, and that opens up an entirely different lens through which to view this double-album sprawl of gentle ambience, overloaded electronics and black metal hiss. But the operative term here is "progressive": Marcloid is always pushing things forward, challenging not just the sound but the shape of electronic music. -Jeff Terich
---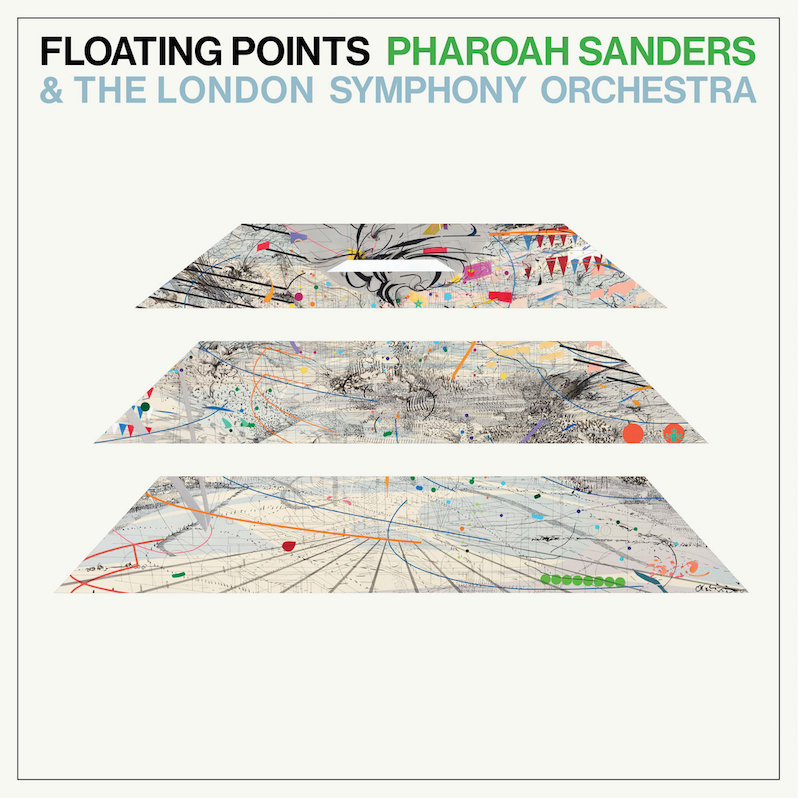 Floating Points, Pharoah Sanders & The London Symphony Orchestra – Promises
This album is in many ways a dream. Between a lineup that reads like an electronica fan's dream of realizing the mainstream critical support of the genre at its most arthouse to music that feels as rapturously beautiful as orchestral music at its very best, Promises doesn't feel as much like an album as a symphony plucked from time, injected sideways into the art music and independent music critical matrix. We sit sometimes and evaluate a record of songs for review, for album of the week, for inclusion on lists; Promises feels as comfortable jumping the pack to an all-time piece of music as nearly anything I've ever heard. It's been a year and this record still makes me cry, feel wistful, living on the record shelf next to the greatest jazz and orchestral works of all time. It is beautiful, perfect. A diamond. This one will last for a very, very long time. – Langdon Hickman
---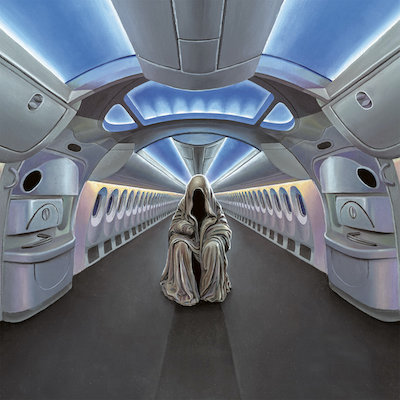 Giant Claw – Mirror Guide
For eight years, my twitter avatar was a piece of art by Keith Rankin, the man behind Giant Claw. There's no adequate way to describe just how deep a fan I am of his work, how perfectly his mutant melted visions capture often what exactly the inside of my heart feels like. Here, harps and bassoons blend with IDM soundscapes and post-industrial soundscrapes, contemporary classical through the lens of "Bucephalus Bouncing Ball." This is the classical music of the future come back to visit us in the present. More, it does what experimental music at its very best should do: Mirror Guide lays down its heart, surrenders in submission to beauty and wonder, and in so doing bursts open the door. You can feel avant-garde novels dripping from your body like sweat; you open your mouth and William Blake in cyberkinesis speaks through you. This is a portal. This is the sound of my dreams. – Langdon Hickman
---
Guedra Guedra – Vexillology
There is a euphoria here, like spring bursting from your pores, drops of sweat turning to birds in flight and the long branches of trees as they exit your body. North African folk music collides with footwork, house and a variety of other typically Chicagoan electronic styles. The result is a record that feels organic rather than synthetic, inverting the color palette used by the Chicago greats to evoke its working class and industrial roots for something more befitting the way the sun lingers in the air above a conflicted North Africa. If American musical innovations are often about parsing a radically short and radically violent shared history, this feels more like finding your place amidst the ruins and continuations of ancient things. It's a buoyant, beautiful and present-tense record, one which chooses to foreground the joy and laugher of these places rather than history or violence. It's astounding, like watching the sun change color. – Langdon Hickman
---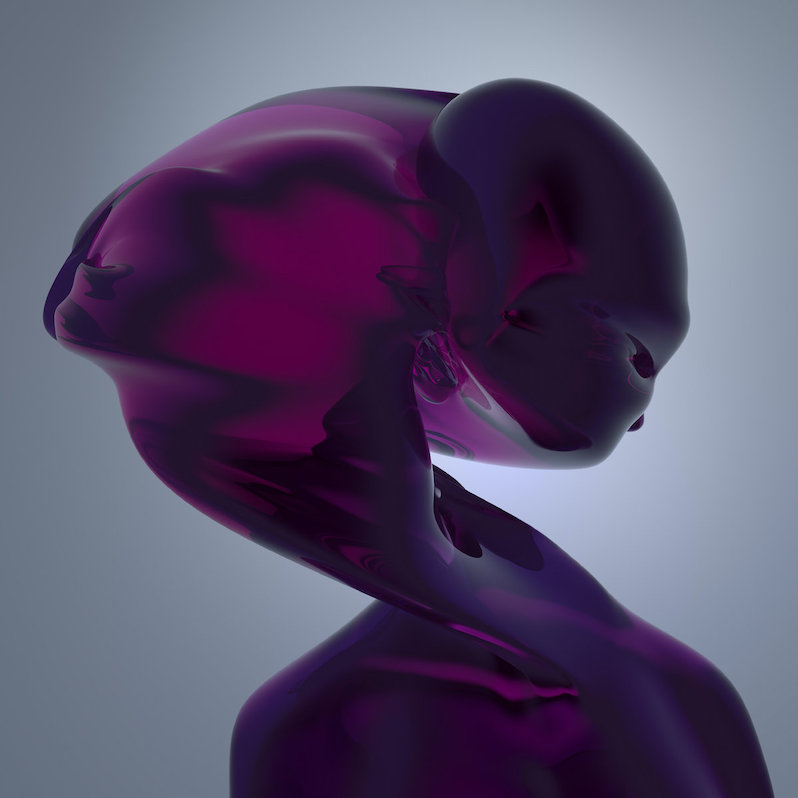 Loraine James – Reflection
A human form, but not quite. The beauty of electronic music and hip-hop, two forces this albums sits at the crossroads of, is in how they model not just the mythic interiors of modernity but the eruptive potentiality of the future self. James' work is more deeply rooted in the human than the work of some of her peers, partly due to the aforementioned hip-hop influence, but the mutant aspect inherent to truly great electronic music is still deeply present. That cover isn't a joke; this is the human body extended and perfected, taking Blackness and queerness and femininity as experiential doors to different orders of experience and the body than we outside that world are often given by the structures nominally meant to keep us in power. Your flesh to machinery, machinery to water. In waves clattering and spacious, bright and pulsing then a throbbing dissonant darkness, Radiohead at war with Backxwash, everything beautiful and everything perfect. – Langdon Hickman
---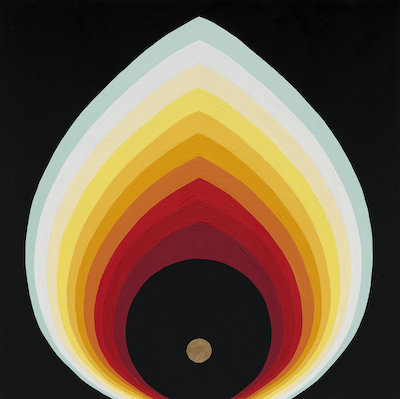 K.D.A.P. – Influences
Pandemic isolation has not only brought out the best of some artists, but new wonders from unlikely sources. Broken Social Scene frontman Kevin Drew spent significant time wandering local parks with a mobile device equipped with beatmaking software, trying to recapture creative sparks and generate new ones without his band at the ready. Cleaned up and filled in with piano, guitar, and other strings, the work's absorbed a new name—an abbreviation for "Kevin Draws a Picture"—and occupies an album with the kind of pastoral post-rock-tronica aura given off by Bibio and Tycho. Influences can both hang with the grooves of late-career big beat artists ("Shadow Rescues") as well as put polish on every kid and their cousin's bedroom productions ("You and Me and Them"). It's music made by someone who knows what they're doing even when it seems like they don't. – Adam Blyweiss
---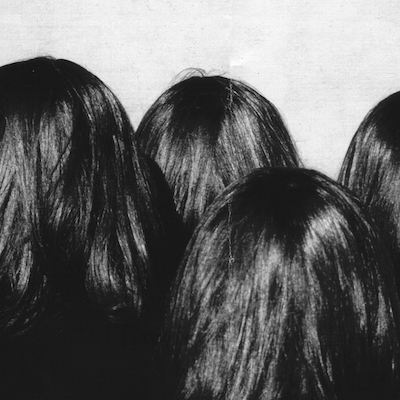 Lost Girls – Menneskekollektivet
Jenny Hval achieved electronic pop perfection on 2019's "Ashes to Ashes," a song so lushly transcendent we went ahead and named it our favorite song of the year. Her debut album as Lost Girls with Håvard Volden, Menneskekollektivet, uses the aesthetic of that track as a foundation to build a cosmic expanse of ecstatic, pulsing beats and immersive synthscapes, juxtaposed with spoken-word narratives. Anchoring the album are a pair of epic, 10-plus-minute exercises in ethereal outer-space disco, the title track and "Love, Lovers," each of which has a long enough runway to gather the steam needed to truly take flight into something breathtaking and ambitiously grand. Yet for as big as some of these tracks seem, they're never bombastic or overbearing. Each track is a dancefloor odyssey inside of an intimate space, opening up infinite possibilities. – Jeff Terich
---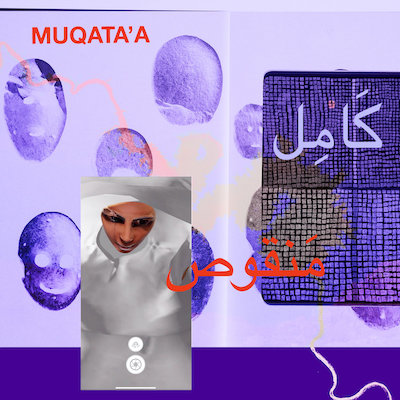 Muqata'a – Kamil Manqus كَامِل مَنْقوص
Sampling is both a musical element and an act of protest for Palestinian producer Muqata'a. "When your heritage is being attacked by the state, you have to find ways of being remembered, so I sample a lot," he told The Guardian in 2018, and those samples—of Palestinian classical music and field recordings—take on a peculiar and fascinating form on his new album. Nothing here is an easy hook—no sound ever appears in its original form, but rather stretched and distressed, a reflection of the ongoing struggle in Muqata'a's own homeland, but given a beautifully abrasive glitch IDM sound. This is a powerful record and sometimes a strange record, but throughout its eight tracks, it's never anything less than utterly captivating. – Jeff Terich
---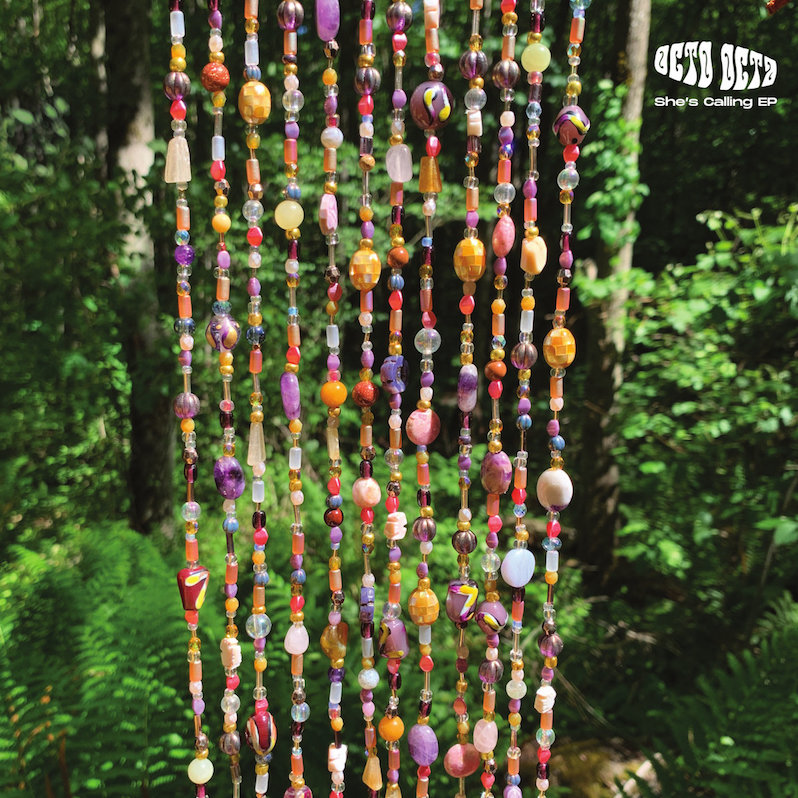 Octo Octa – She's Calling
The presence of the body in electronic music is not a shocking thing. This is in many ways its foundational element: the body and its absence, inverted and inverting, in affirmation and negation. What is thrilling about She's Calling is not the sense of the body, not the sense of dancing, but the sense of dancing with; suddenly bursting from the speaker is the sensation of another body with you, two or more enmeshed in a sea of bodies. The dance floor can be a spiritual catharsis of isolation, the way movement and dance-in-ritual melts away the psyche and leaves us stranded on the island of the body, but not here. Here it is something else, a communion, the body melting into a sea of bodies. You can see and feel phantom arms, phantom legs, phantom hips, the tingling eroticism of all nerves on fire. – Langdon Hickman
---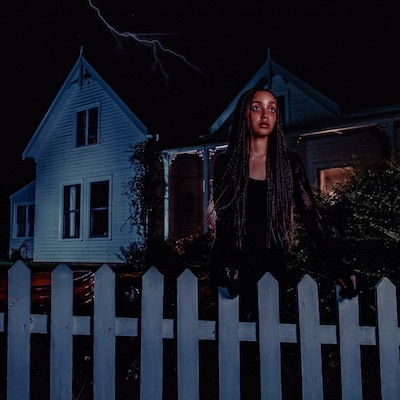 PinkPantheress – to hell with it
Welcome to the new punk, where your short songs pay homage to techno instead of rock and TikTok is your home studio, indie label, and DIY tour schedule all in one. So goes the work of young British musician PinkPantheress, whose debut mixtape includes (and was put out by Parlophone on the strength of) some of her online releases, laser-focused as they are by time and history. to hell with it is dense with references to the high points of UK garage and drum'n'bass, alongside stunt samples of a certain age from Crystal Waters and Linkin Park. It's apparent her talent and skill are sharper than most of her streaming contemporaries—her "Last valentines" vocal has a stuttering quality that feels like natural glitch, and "Just for me" is a lyrical inquiry into faithfulness. In satisfying a short-attention-span audience with 18 minutes of backwards-glancing future music, PinkPantheress has left us wanting so much more. – Adam Blyweiss
---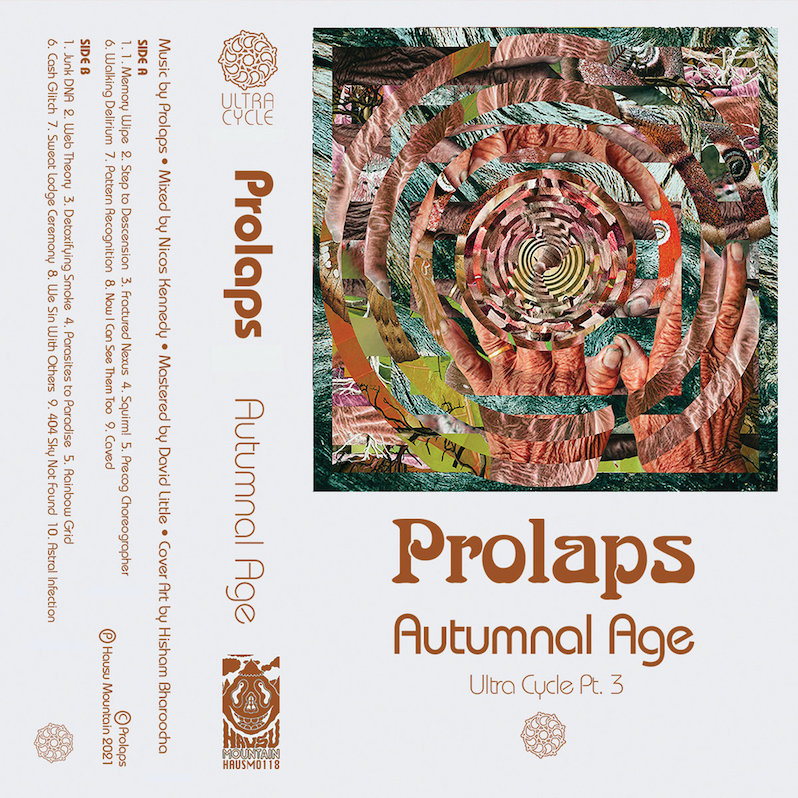 Prolaps – The Ultra Cycle
A four-part record released in two-hour chunks every equinox and solstice, The Ultra-Cycle is less a record and more a map of the universe, a secret history of a human life, a compendium of all possible thoughts. Beginning in gentle lapping minimalist waves, developing through a comprehensive history of electronic and progressive music's shared history before annihilating itself in extreme metal grandeur in its final two-hour span, it is a continuum charting the beginning and ending of all things. Some albums feel like the soundtrack to a hidden film; The Ultra-Cycle is the film itself, an occult grimoire of spirit and body as one. An eight-hour record may sound a bit overwhelming to some but, for the brave and the worthy, this will prove not only worth your while but one of the greatest musical experiences you might ever have. – Langdon Hickman
---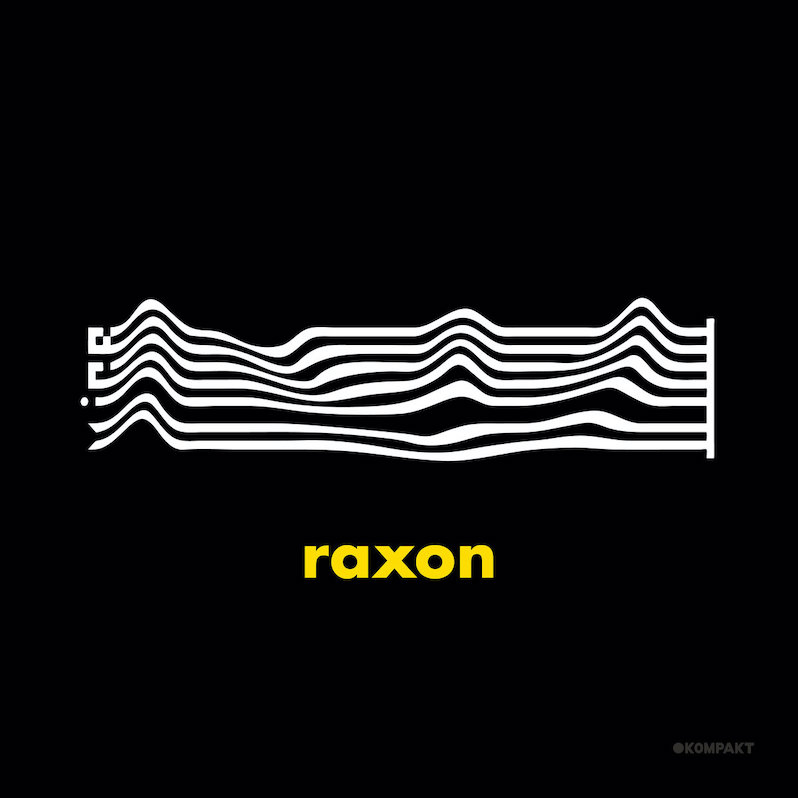 Raxon – Sound of Mind
Born in Egypt, raised in Dubai, and now residing in Barcelona, Raxon's gone and made a debut album that's a knowing, glowing hybrid of Detroit techno and European industrial. There's plenty of brisk yet meditative electro-dub to satisfy you, but just wait until Raxon sends breakbeats and acid through the filter of electronic body music on cuts like "Journey Mode" and "El Multiverse." And when triggers and keys splash their way through "Vice" or when "Almost Human" sounds like a glitched episode of Star Trek: The Next Generation, Sound of Mind harkens back to the alt-dance of Meat Beat Manifesto spinning during your local cyberpunk night. – Adam Blyweiss
---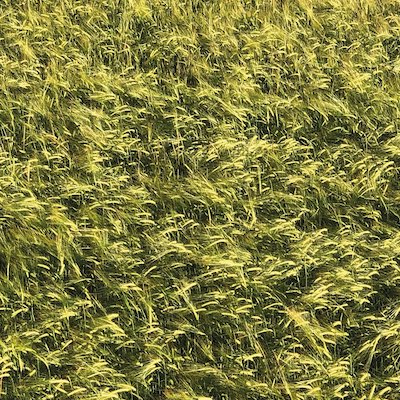 Skee Mask – Pool
Despite being a Bandcamp exclusive built with tracks from years of studio experimentation, German producer Bryan Müller insisted that his newest release as Skee Mask was neither an odds-and-sods compilation nor a time-filling exercise during the coronavirus pandemic. Leapfrogging over recent EPs and singles as a proper follow-up to 2018's Compro, Pool finds balladry in jungle, creates funk without beats, and even manages to joke around with guitar noodling and Scooby Doo samples. Skee Mask's massive two-hour excursion never strays too far into acid, breakbeats, chillwave, or ambient, and yet is somehow all of those at once. Beautifully overstuffed like The Fragile or Drukqs, Pool feels like a road-trip mixtape for cruising starships on final approach to worlds unknown. – Adam Blyweiss
---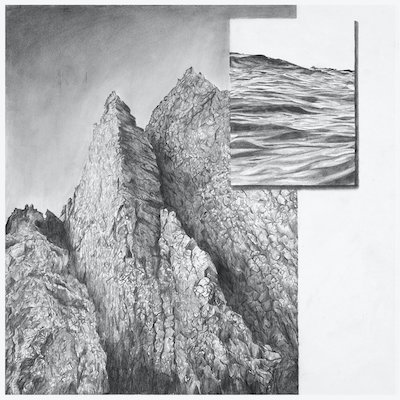 Slikback – MELT
Kenya-born, Uganda-based producer Fredrick Mwaura Njau, who records under the name Slikback, released six EPs throughout 2021, which made his year far more prolific than most. Yet it's his full-length album MELT that found him going the hardest, dialing up the noise and pushing the faders till the knobs break off. MELT is club music immersed in acid and dredged through barbed wire, a post-industrial machine-gun fire of footwork and IDM that embraces the spirit of collaboration with like-minded iconoclasts such as Objekt, KMRU and Ziúr. The result span from the slow-burning ("Ogdru") to the unsettled ("Dissociation") to the relentlessly aggressive ("Banshee"), not just deconstructing club music but at times obliterating it entirely—an out-of-control inferno of beats, bass and all-consuming distortion. – -Jeff Terich
---
Andy Stott – Never the Right Time
Andy Stott's not known for making the most uplifting electronic music; his minor-key variations on techno have long run somber and abrasive. So it says something that Never the Right Time at times feels downright exciting and even occasionally… fun? It's not like he's relieved himself of his dark passenger entirely. Songs here clearly belong with onscreen bands playing in Twin Peaks or Stranger Things scenes, as Stott and longtime vocal collaborator Alison Skidmore turn sophisti-pop inside out. Still others are built far off in the distance—piano at the bottom of a well, trumpet wavelengths from a million miles deep in space. But these are tempered with tracks featuring the acid traditionalism of high hats and handclaps, chirping panflute passages, even wobbly, pad-spanking trap music. If you'd like to learn how to program the sound of cracking a smile, this album is your tutorial. – Adam Blyweiss
---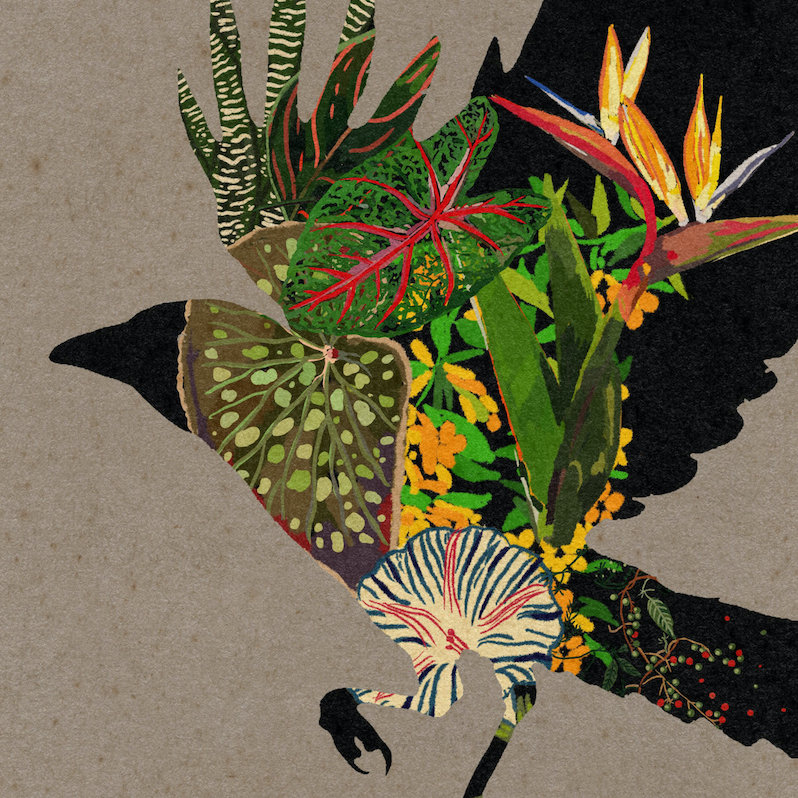 Various Artists – @0
Less a cohesive single record and more a compendium of the breadth of contemporary ambient and experimental electronica, Coldcut's @0 is a collaborative project spanning over 30 different artists ranging from Steve Roach to Ryuichi Sakamoto to Imogen Heap to Sigur Rós and then deeper to Skee Mask, Juliana Barwick, Kaitlyn Aurelia Smith and more. The four-hour set reads like a compendium of universes, less a record you put on casually and more a series of glimpses into phantasmal half-worlds you let you punctuate on shuffle against the other music of your life. @0 feels in many ways like the alchemical inversion of Sufjan Stevens' immaculate and similar-length macroscale ambient project Convocations; where Stevens produced a five-hour singularity of grief, this is a four-hour bursting series of miniatures and microcosmos. Each are a monument to the multiverse, one in the atom and the other in the broader pancosmic foam of dark matter and starstuff. This is a universal treasure box. – Langdon Hickman
---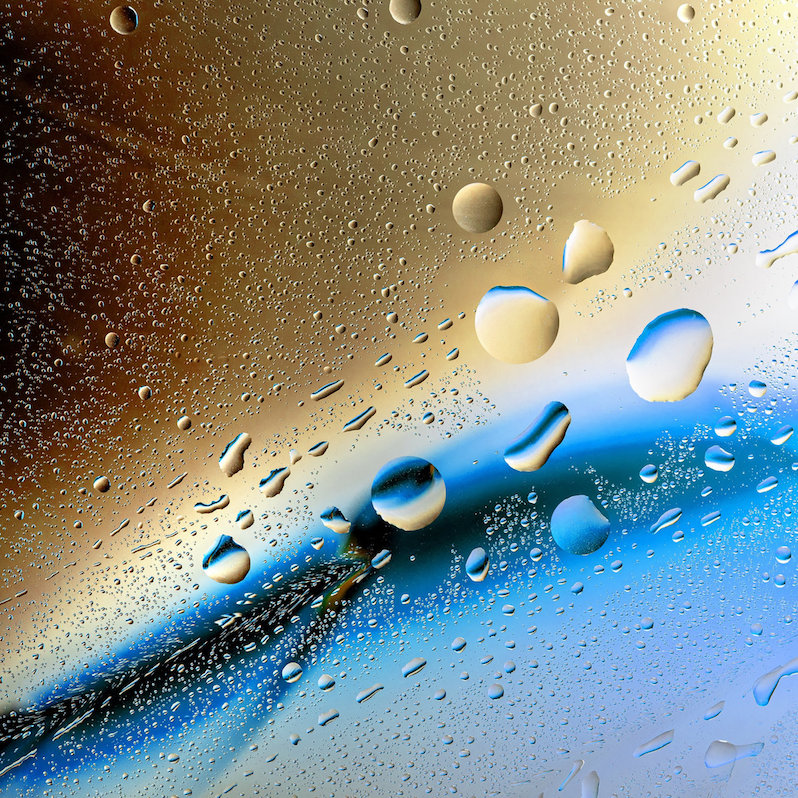 A Winged Victory for the Sullen – Invisible Cities
Ambient duo A Winged Victory for the Sullen scored the film Iris in 2016, but their latest foray into soundtracking is something a bit different—a musical score for a multimedia stage adaptation of the Italo Calvino novel Invisible Cities. It's a devastatingly beautiful set of music, less a proper ambient record than a dramatic, atmospheric work, blurring the lines between acoustic and electronic sounds, drone and melody. There's scarcely a single moment on this 45-minute album that's not beautiful or devastating, though the context of the stage production itself is entirely unnecessary to feel the entirety of its range of feeling. Though much of it is made from non-electronic parts, that's hardly the point; it all swirls together into one breathtaking and consuming mass of sound. -Jeff Terich
---
Support our Site—Subscribe to Our Patreon: Become one of our monthly patrons and help support an independent media resource while gaining access to exclusive content, shirts, playlists, mixtapes and more.