Top 100 Songs of the Decade So Far (2010-2014)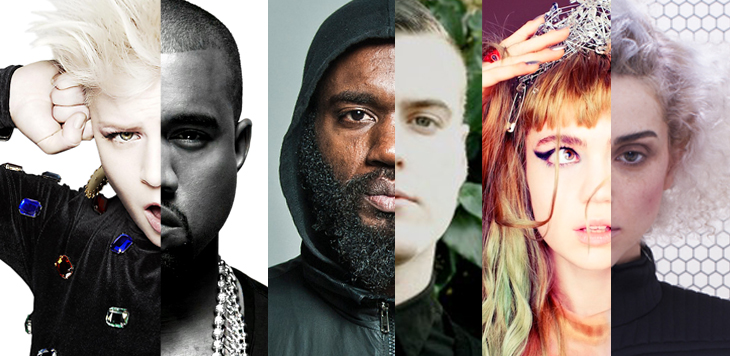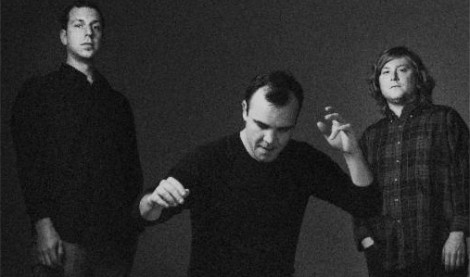 10. Future Islands – "Seasons (Waiting on You)"
(2014; 4AD)
Future Islands have been waiting on you. It took a while; the scrappy synth-pop band might have seemed like an overnight sensation after a well-timed appearance on The Late Show With David Letterman tripled the size of the theaters they filled and probably did likewise with their record sales. In reality, they've been working their asses off, vocalist Samuel Herring in particular performing every show like it might be his last — slamming his fist against his chest, biting his wrist, and bellowing and growling himself hoarse by encore. So a hit like "Seasons" isn't just a fluke, it's the culmination of the drive and commitment of one of the hardest working bands in the land. And that goes not just for performing, but in their growth as songwriters — never before has the Baltimore-based group conquered a pop single with such effortless perfection. It's got slinky grooves when it builds, it has a powerful buzz when it explodes, and even without the dramatic visual, Herring comes across as both passionate and charismatic. "Seasons" is about as much fun as you can have in a pop song without sacrificing your earnestness. And if you're not inclined to agree, give it time. Listen again — Future Islands will win you over yet. – JT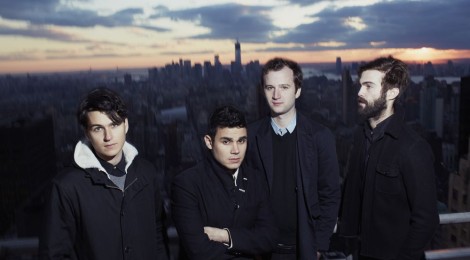 9. Vampire Weekend – "Step"
(2013; XL)
In the 2010s, the marriage of a number of disparate styles may be merely par for the course, but few artists have so seamlessly sampled those styles and made a work as singular as Vampire Weekend did with "Step." Despite borrowing from hip hop and adult contemporary, never does it feel like anything less than a stellar Vampire Weekend song. Reaching new levels of proficiency in terms of building a captivating arrangement, the band feels light years away from their indie pop contemporaries, an odd turn of events having been one of the genre's chief flag bearers. Above all, "Step" is bolstered by exceptional hooks. "The gloves are off/The wisdom teeth are out…" — just try to getting that melody out of your head. As for me, I'm happy to let it stay there. – CK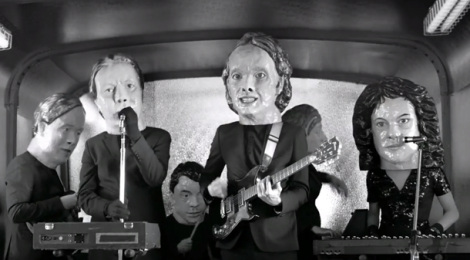 8. Arcade Fire – "Reflektor"
(2013; Merge)
Reflektor is arguably Arcade Fire's most ambitious record, a concept double-album loosely serving as a technology-centric retelling of the Greek myth of Orpheus and Eurydice (or, perhaps more specifically, Marcel Camus' 1959 film Black Orpheus). The title track which opens the album is fittingly ambitious on a smaller scale, a seven-and-a-half-minute disco odyssey that features David Bowie as a backing vocalist. As producer, LCD Soundsystem's James Murphy imbues the song with mirror-ball sparkle, layering what could have been a truly chaotic mix of instruments into one cohesive, compulsively danceable epic. – SP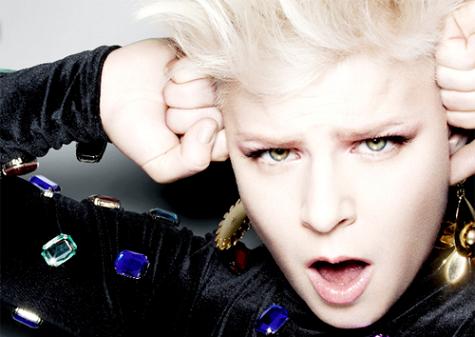 7. Robyn – "Dancing On My Own"
(2010; Cherrytree/Konichiwa)
Somewhere between starting a label named after a Dave Chappelle joke, showing off her modest Stockholm apartment on The Daily Show and declaring that "fembots have feelings too," Robyn made it pretty damn clear that she wasn't your typical pop star. As if "pop star" could even scratch the surface when it came to the pop innovation she delivered in the past decade. Not that circumventing convention necessarily means Robyn isn't also perfectly capable of delivering music that's accessible and affecting — even affecting. By U.S. standards, "Dancing On My Own" was only a minor hit, but it felt so much bigger than that, and still does. Its intense throb of synthesizers intoxicate, and Robyn's own narration paints a picture of melancholy that most here-in-the-club singles don't bother touching upon. In fact, it's downright hopeless: She's giving it her all — dancing on broken bottles, no less — but it doesn't work out, and it was never going to. But then again, there's something universal about being more miserable at a party than before you got there — sometimes there's nothing left to do but dance. – JT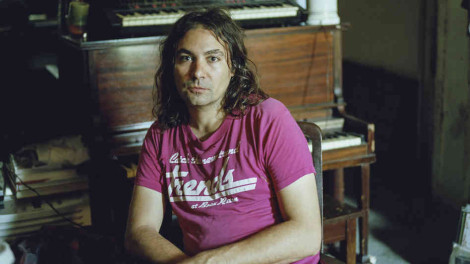 6. The War on Drugs – "Red Eyes"
(2014; Secretly Canadian)
The War on Drugs are all about motion — going somewhere, maybe nowhere, but at a brisk pace and almost always after the sun has scorched the other side of the planet. On the relatively concise, hard-rocking "Red Eyes," Adam Granduciel is definitely headed somewhere, but the destination is still a question mark. His sentences are half-finished, and his thoughts are incomplete, but the steady pulse of the track persists like the whirr of tires against blacktop. With the rise of each chorus, there's hope — a light beaming just over the horizon as he sings, "And if you see through the darkness coming my way." But it's always just out of reach. And so he keeps moving, roaring toward nowhere in particular, always arriving at the place where motorik meets the motorway, and letting out a joyously cathartic holler every time his foot hits the accelerator. – JT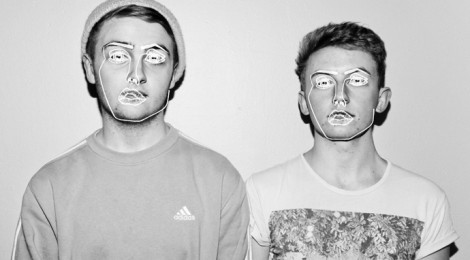 5. Disclosure – "When a Fire Starts to Burn"
(2013; PMR/Interscope)
The Lawrence brothers were ubiquitous throughout 2013, with tendrils of popularity stretching back into '12 and forward into '14. Their sudden ability to influence musical culture via their Settle album—raising up AlunaGeorge and Sam Smith, resurrecting Mary J. Blige, even beefing with Azealia Banks—recalled Fatboy Slim at the dawn of big beat two decades prior, sequencing and remixing his way to global domination. Supported by glottal synths and cleanly clattering percussion, this modern rave cut relies on vocal riffs from motivational speaker Eric Thomas, arranged so that its unclear if Disclosure want us to be wholly uplifted or merely directed away from negativity. Whatever the message is, it's hammered home in the same memorable fashion as Fatboy Slim once did on "The Rockefeller Skank" and "Praise You." – AB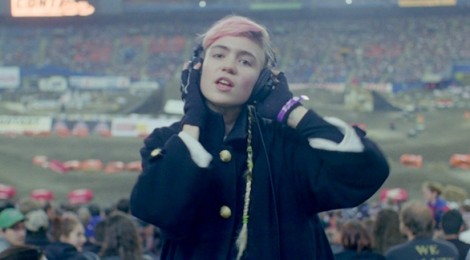 4. Grimes – "Oblivion"
(2012; Arbutus/4AD)
Equal parts love song, public service announcement and interplanetary broadcast, "Oblivion" never fails to leave an impression. Against the pitter-patter of lo-fi synths, Grimes gives a sing-song account of the fear left behind by assault attempts, cat calls and other gender-biased misdoings. But the real power of "Oblivion" isn't in this confession or the mesmerizing interplay that involves as this deceptively simple melody builds throughout the song. No, the climax of this beautiful song is when Grimes turns her attention to the listener, asking for help and protection. Sure, in the case of the narrator, this can be read as a simple request for a walking companion; in context of a pop song, though, this becomes a more universal appeal. Grimes takes this track from sugar-coated hit to call to action — all while sounding truly incredible. – ATB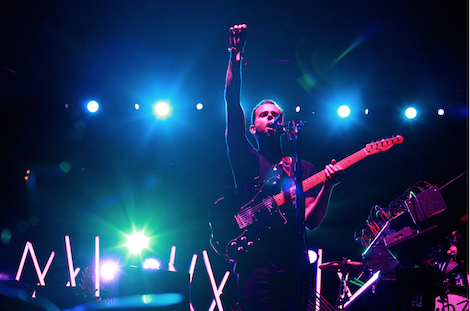 photo by Candice Eley
3. M83 – "Midnight City"
(2011; Mute)
Anthony Gonzalez never let subtlety get in the way of M83's cinematic ideas, but "Midnight City" put all his broad strokes in as solid a context as the Frenchman has ever devised. The synth hook, equal parts rubber and prefabricated vinyl siding, is as unmistakable as any hook this decade. Gonzalez captures the uncertain, nervous anticipation of your average suburban youth headed downtown without any clue what he's supposed to do, aside from getting swallowed up by the glare and the noise. For Christ's sakes, there's even a saxophone. It's an '80s homage that would not have been possible without at least 25 years hindsight, and as honest as pastiche ever gets. – PP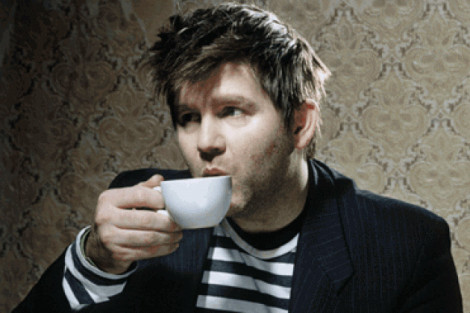 2. LCD Soundsystem – "Dance Yourself Clean"
(2010; DFA/Capitol)
James Murphy's ambivalence towards stardom led to his dismantling of LCD Soundsystem after three pretty classic albums. Intentionally or otherwise, his nine-minute opener to the finale This Is Happening functions as a view into the hesitance and compromise Murphy personally endured and enacted in the grips of near-Fame. The music tells more than half the story, though: first a prolonged hymnal with isolated strands of tin-can and plastic-bucket percussion and one hyperactive synth line standing alone. Then a motoric second half that plunges Murphy headlong into the machine with driving bass and an analog synth playing notes that are about as random as the guest list at a record company showcase. – PP
1. Frank Ocean – "Pyramids"
(2012; Def Jam)
We sometimes need a reminder of just how good popular music can be. That doesn't just mean vocals or songwriting, because anyone can string syllables together. There has to be context, where a scene is set or a point is made. There has to be soul, which is the musical form of conviction or belief. There has to be meaning, and in the best compositions there are hints at multiple meanings. If there's any division of mainstream music struggling to keep pace with these recommendations, it's hip-hop.
Too often it's trapped in the trap game without investigating failed social systems; too often it's content to rest on the spectrum of romance without exploring sexual politics. When the words are done right the production usually follows, yet it's been rare for rap and R&B of this quality to break out of the backpack. Halfway through this half-decade, we reached a watershed moment with these sounds thanks to an unlikely source: the Los Angeles collective Odd Future Wolf Gang Kill Them All. Within their juvenile, puerile rap swirl was an island of calm in the form of Frank Ocean, quietly building momentum writing music for Bieber and Beyoncé and rapping alongside Hova and Weezy.
In 2012 Channel Orange broke the floodgates open on his rhyming and melodies. It was a complex album equal parts sultry, thoughtful, and painfully rebellious, all anchored by the epic cut "Pyramids." In two distinct sections across 10 minutes, Ocean made connections between relationships found in ancient Egypt (pharoah/queen/subject, hunter/prey) and those of the modern inner city (boyfriend/girlfriend, pimp/hooker/john). These were expressed with the cool melodic and multi-tracked harmonic sway of Boyz II Men's best work, merged with the kind of smoldering soul-music anger occasionally needed by the likes of Stevie Wonder and Isaac Hayes.
"Pyramids" is thesis-level hip-hop literacy far beyond the machine-gun delivery and keen references that to this point could each (and sometimes both) be equated with "skills." It was a necessary reach backward to the wordplay of KRS-One and the imagery of Nas, in order to quickly move the genre forward and recognize the genius to come among Kendrick Lamar, Azealia Banks, and Run the Jewels. Frank Ocean's triumph should be what all musics and musicians aspire to: meaningful art, filtered through the past, seeping relentlessly to the future.- AB