Top 100 Songs of the Decade So Far (2010-2014)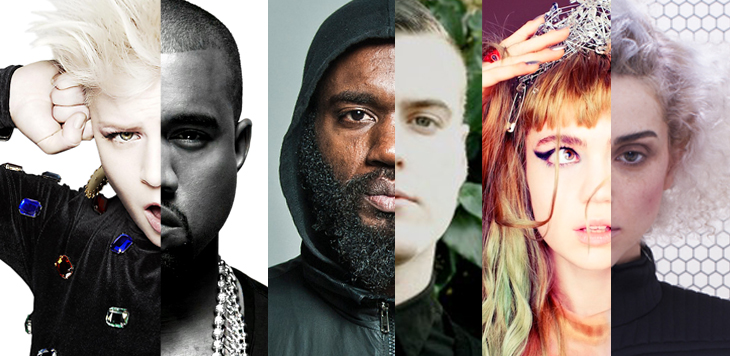 Typically when we compile a retrospective list, it covers the past year, or a particular decade — easily digestible periods of time for which to examine a set of music, and the trends and culture of a particular era. But five years? Seems like an odd number to look at, but considering how quickly things move in the world of music, five music can actually be a much more complicated undertaking than it might seem on the surface. Since 2009 crossed over into 2010, music has gone through what seems like generations of evolution, from hip-hop to metal, rock to electronic, and all the various things happening on the fringes — all of which we're attempting to touch in some way or another with our coverage of the best music of the decade so far.
We're starting with songs, and because of a crowded field, we made it a little easier on ourselves and decided to simply stick to one song per artist. There would have been plenty more Kanye West, Arcade Fire, St. Vincent, Disclosure and Vampire Weekend songs, but this allows us to explore some artists who might have been buried deeper in the mix otherwise. So let's not delay this any further: We present our Top 100 Songs of the Decade so far.
Written by: Andrea Aliseda (AA), Adam Blyweiss (AB), A.T. Bossenger (ATB), Stephen Chupaska (SC), Donny Giovannini (DG), Nicole Grotepas (NG), Chris Karman (CK), Giovanni Martinez (GM), Jordan James Michael (JJM), Paul Pearson (PP), Sam Prickett (SP), Dan Pritchett (DP) and Jeff Terich (JT)
---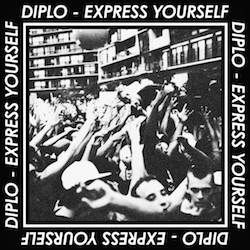 100. Diplo – "Express Yourself"
(2012; Jeffree's)
Despite its roots in the 1990s, we only recently had widespread public exposure to the twerk, the booty-clapping dance sprung from both African tradition and New Orleans bounce rap. The best set of evidence came bookended by 2011 Youtube videos from Atlanta DIY dancers The Twerk Team, and then by the natural beauty of New Orleans in the video for this cut from Diplo's 2012 EP of the same name. It's simultaneously faithful to the bounce scene with Nicky Da B's exhortations of body position and party location, yet progressive in Diplo's impossible musical tension. In the wrong hands this would merely be an annoying club come-on, yet Diplo's experience curating sound from many different tribes tempers that into a locomotive groove racing and echoing through a tunnel. – AB
---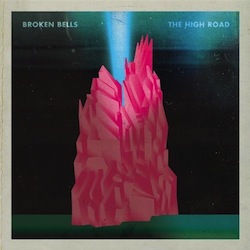 99. Broken Bells – "The High Road"
(2010; Columbia)
This was the first salvo from the debut release of the duo of Danger Mouse and The Shins' James Mercer. It features simple drum hits and Mercer's plaintive melodies—high and straining in the verses, muted in the choral outro—tied together with glossy synth flourishes and production trickery. These push forward one of the more pleasant-sounding finger-wags in musical history, as the lyrics dress down a potential suicide on the act of giving up. It's about as yacht-rock as indie-pop can get, even as it pulls from the dark steerage that holds influences like America's "A Horse with No Name." – AB
---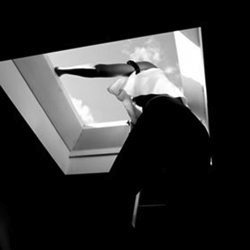 98. AlunaGeorge – "You Know You Like It"
(2011; Tri Angle)
James Blake might have been exercising his snob muscles back in 2011 when he complained about the "direct misrepresentation of the sound" of dubstep on the part of certain American producers (he should probably skip number 100 on this list then). But if there is a kernel of truth to the criticism, it's that there's a culture of soulful subtlety in UK bass music that evades the buzzsaw bludgeon that came to be known as bro-step. Aluna Francis and George Reid, the duo that comprise AlunaGeorge, have ethereal wobble down to a science. Equally informed by modern club sounds as they are by '90s R&B (they even covered Montell Jordan's "This is How We Do It" in 2013), AlunaGeorge yielded their most potent formula on debut single "You Know You Like It." Synth effects bubble like an Alka-seltzer plunge into a tall glass of water, while Francis finely calibrates her sassmouth to result in something both seductive and just a little off. AlunaGeorge might not be the first group to wear the "UK funky" label, but nobody else imbues it with so much funk. – JT
---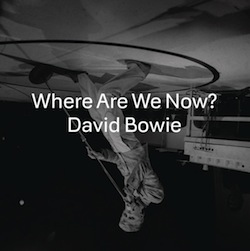 97. David Bowie – "Where Are We Now?"
(2013; ISO)
With its Berlin setting and name-checks – and the altered, recycled artwork of the album it was on (it has to be the least expensive design ever) – "Where Are We Now?" openly positions itself as an update to "Heroes," David Bowie's Cold War love proclamation that was about as emotional as he ever got back then. With that annoying wall finally being knocked out, the narrator strolls through his reclaimed city, quietly marveling at the sense of placement he's been afforded. But with all the beauty and re-declaration that takes place, the song's restricted pace and Bowie's most fragile vocal ever suggests that time is now the oppressor. Or at least a softer terminus than the one they used to have. – PP
---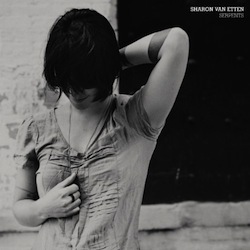 96. Sharon Van Etten – "Serpents"
(2012; Jagjaguwar)
If Tramp was an open letter from Van Etten to her fan-base, "Serpents" was the jaw-dropping reveal—the explanation as to why she was bothering to write the damn thing in the first place. With energetic back-up from members of The National, Sharon pummels through what feels like an elongated, three-minute verse, giving the listener a bird's eye view of the abusive relationship she explores in detail throughout the record. But, despite the dark subject matter, "Serpents" can't help but feel triumphant. As Van Etten coos "I never thought you would take me seriously/ Now listen up," there's a palpable mix of remorse and bravery that could only come from the lips of a true survivor. – ATB
---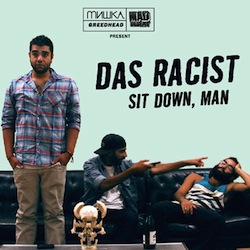 95. Das Racist – "hahahaha, jk?"
(2010; МИШКА)
There's probably no better introduction to Das Racist's stupid-but-conscious oeuvre than "hahahaha jk?." As the fourth track on Sit Down, Man, the group's second and best release, the song can be taken as a mission statement. There's Himanshu's snide takedown of bragging hip-hop introductions ("Do we talk shit at this part? / About how like 'the world didn't see it coming?'"), the hilarious reappropriation of the Days of Our Lives theme as the song's beat, sarcastic praise of white people for inventing Ford trucks and Kraft singles — and, of course, Kool A.D.'s chorus ("We're not joking, just joking / We are joking, just joking / We're not joking"). Of course, they're doing both at the same time, chiding us for assuming the two are mutually exclusive. – SP
---
94. Sleigh Bells – "Rill Rill"
(2010; N.E.E.T.)
Sleigh Bells' debut Treats is essentially ten gut-punching tracks crammed with loud riffs, synth chaos and drum machine noise, and "Rill Rill".  While the remaining tracks represent something special in their own right, "Rill Rill" shows that in another life, Sleigh Bells could have spent their career fusing their electronic buzz with jangly chamber pop and been just as successful. It is a bit odd that Sleigh Bells' most rewarding moment to date comes from the first time they take a step back from the unique formula they designed. Nonetheless, lifting an excellent acoustic sample from Funkadelic's "Can You Get to That," "Rill Rill" is proof that even twee pop can have a groove. – CK
---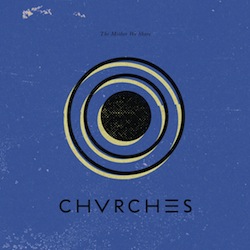 93. Chvrches – "The Mother We Share"
(2013; Glassnote)
While the Scottish trio Chvrches seemed to burst onto the music scene in 2013 out of nowhere, like a bolt of synth-driven lightning, band member Iain Cook is a veteran musician, replete with the battle scars of former stints to prove it. With vocalist Lauren Mayberry as the siren leading their ship, the fit was a magical match. "The Mother We Share" is there to prove it. Mayberry infuses the song with a sustaining jolt of energy, held aloft by the poppy synths, which alternate between the tones of 8-bit video game soundtracks and '80s power-acts like Kate Bush and Depeche Mode. There's something mystical about the song, that over-arching reference to Gaia, the use of the term omens, all crossed with the archaic spelling of church. Lyrically, the track is kind of a "what the hell?" But a good one. The song is strong and lasting as a whole, and for Chvrches, a skeleton key that unlocked the doors of success. – NG
---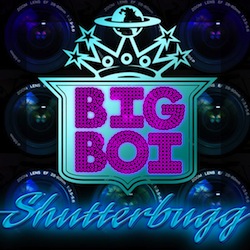 92. Big Boi – "Shutterbugg"
(2010; Def Jam)
"I keep it playa while some choose to play it safe," might be the verse that best sums up Big Boi's career in OutKast, his solo work and his style. Yes, OutKast reunited last year. No, they're not recording a new album, so stop asking. Every hip-hop head can keep waiting, but in the meantime, "Shutterbugg" is the most fun Big Boi's had in his post-OutKast career. It proves he can hold his own without his longtime partner-in-crime. Bolstered with some amazing and intricate wordplay, "Shutterbugg" has enough claps, hi-hats and bass to break a car stereo. Another star is added to Southern Hip-Hop's epaulettes, courtesy of Rap General Antwan Patton. – GM
---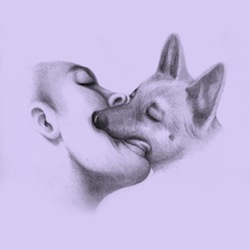 91. Ariel Pink's Haunted Graffiti – "Round and Round"
(2010; 4AD)
"Round and Round" has a timeless chorus, one that hits the best of 80s pop and feels warmly familiar, even on first listen.  The hook comes out of left field following two minutes of quiet calypso rhythms and understated vocals—landing as a welcome surprise with lyrics that dodge the song's circular title for the more stationary "Hold on, I'm calling." Ariel Pink has had a controversial run recently; after disputes with Grimes and Madonna many labeled Pink a misogynist, some were simply annoyed with his trolly, attention-baiting antics, and a few defended him (albeit left-handedly). For how much angst Pink tries to incite through public relations, "Round and Round" is an undeniably popular and comfortable effort, with idiosyncrasies that only solidify its place as one of the decade's most lovable anthems.- DG