Pet Grief: What goes into an Album of the Year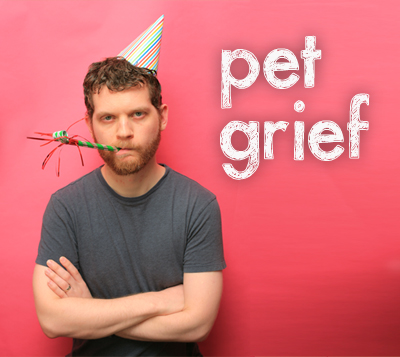 Earlier this week, Paste named The War on Drugs' Lost In the Dream as its Album of the Year. For Stereogum, it was Run the Jewels 2. And for Rolling Stone — predictably, if sort of embarrassingly — it was U2's Songs of Innocence. Each one of these albums comes with a readymade argument for why it deserves to be there — even a mediocre U2 album, which I'd venture to say yielded more discussion than any other album in 2014. And each one of those choices says as much about the publication that honored it as the album itself. But as we prepare to argue the merits of which albums deserve to be crowned the best of the year, it's worth asking a very important question: What qualities truly make an Album of the Year?
It requires a little bit of heavy lifting to reach a solid conclusion on that one. In fact, almost every of Treble's writers had a different number one album on the lists they submitted in our annual poll. That doesn't mean we didn't reach a strong final consensus, but it's a reminder that there's no rigid, or hard and fast rules governing our selection process. We just vote, and then we tally, based on what we liked the most. Pretty simple, right?
But see, it's not the end result that interests me. Don't get me wrong, I still have fun doing this — I've been doing these end-of-year lists for at least 10 years now, and before that I compiled a year-end countdown on my college radio show. I know how the sausage gets made; I hand crank it myself. But I've been thinking a lot more about what it is it that we look for in an Album of the Year. Is it something you can hear the first time you listen to it? Is it something you pick up on over time? Is it about pure artistry, or is it about something even less tangible than that?
Wait, hold on now — before you go rolling your eyes and mutter "Jeff, who the fuck cares?" in exasperation, I should state that this isn't something that keeps me up at night or tears me apart inside. But I have been thinking about it, mostly because I feel like, from time to time, I need to know why I'm so drawn to certain recordings. As a critic, I better damn well know what my argument is, or I basically shouldn't be making that argument. But that still doesn't mean there's an easy answer for what it is that makes an album interesting or even great, exactly. And as I look over my own favorite albums of the year, I'm not sure that one basic rule applies to every album. Hell, if I'm being totally honest, a lot of the time I'm going on instinct and gut reactions. Whether or not there's a system, or a fully thought-out explanation of it, I can say that there are certain qualities that are almost always going to push a record a few notches higher on my list. I don't speak for anyone else, but I think I've narrowed in on what sounds, to my ears, like a great album.
Production matters: A record needs to sound good. It can be hi-fi or lo-fi, but the production has to work for the music being made, and the choices should make sense. One of the reasons that so much of the "shitgaze" records didn't work for me around five years ago was because, well, they sounded like shit. But that doesn't mean that a raw or low fidelity album can't sound good; one of my favorite artists of all time is Elliott Smith, and some of his best records use tape hiss like its a member of the band. But I also find myself drawn to an album that feels rich, layered and dynamic, like Swans' To Be Kind. Every sound — even the really ugly ones — sound immaculate.
A conundrum, if you will: A record should intrigue me. A lot of my favorite albums aren't actually ones that blew me away on first listen, but rather those that took a few spins to really sink in. But there's a catch — there has to be something in that first listen that makes me want to keep listening. The first time I heard FKA Twigs' LP1, I loved the atmosphere, but I wouldn't say that any one song immediately wormed its way into my head. That took time, simply because Twigs' song style is a subtler, more complex style of pop. But each time I cycled through, I heard something new — whether it was a melody or a surprisingly threatening turn of phrase, as on "Two Weeks." An album that yields new rewards each time is a keeper.
Let's get lost: A record should have a unique atmosphere. This is partially connected to the production aspect, but sometimes it's not enough just to sound good — a great album creates its own time and place. It makes its own universe. And I found that to be true on a number of albums I loved this year, from the cocktail disco kitsch of Todd Terje's It's Album Time to the melancholy roots-shoegaze of The War on Drugs' Lost in the Dream. And whether I felt like I was partying on a luxurious island getaway, or looking out on rain-soaked city streets, I loved every minute of it.
Raw power: A record should kick my ass. This is one of the qualities that's more elusive in a record. You might think it's easy to find an album that really rips, but generally speaking, there's a lot of mediocre albums that have a lot of power, but not necessarily a lot of great albums that really push the envelope. And though Fucked Up released an album this year, it unfortunately fell a little bit short on both, though I did like it. But then again, Cloud Nothings found that right balance of muscle and melody with Here and Nowhere Else, so my itch has been scratched. Plus there were all those great metal records.
Hit me where it hurts: A record should make me feel something. That probably sounds corny, and maybe it is. But I want to be left with a feeling greater than "hey, this sounds pretty neat!" Mind you, I spend a lot of time listening to neat-sounding records and that's perfectly fine. But it's the ones that leave me with something a little more after I'm done listening. Angel Olsen's Burn Your Fire For No Witness left me speechless after I heard it, particularly the lengthy, quietly intense "White Fire." I'm not saying it made me all SoSadToday, but I found myself marveling not only at the incredible construction of the song, but at how devastating it is without even raising its volume.
Of course, there's always the old standby — good songwriting — but without that, you don't even get into the top 500 or so, let alone the title belt. And after that, there's a lot of minutiae and ephemera and politics. But as much as I like to pick things apart, take inventory and weigh each record's merits, I know my Album of the Year when I hear it. In just a little over a week, you'll find out ours.
You might also like: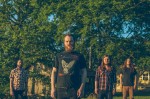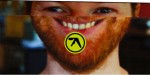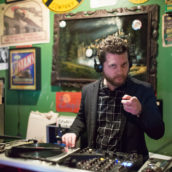 Jeff Terich
Jeff Terich is the founder and editor of Treble. He's been writing about music for 20 years and has been published at American Songwriter, Bandcamp Daily, Reverb, Spin, Stereogum, uDiscoverMusic, VinylMePlease and some others that he's forgetting right now. He's still not tired of it.