History's Greatest Monsters: The Worst Albums of 2014
Now that December has arrived, we're on the cusp of revealing our favorite albums and songs of the year — with some genre-specific selections to share along the way. But before we heap praise upon the artists that made 2014 a thoroughly impressive year for new music, we need to get something off our chest. Several somethings, in fact. Just as we did in 2012 and 2013, we've assembled a list of albums that, for various reasons, really rubbed us the wrong way. Some of them are colossal fiascoes. Some of them are massive disappointments by artists from whom we expect better — much better. And some of them are proof that being successful and being good are two very different things. This list is limited by design, however; just because Kim Dotcom's album is out there doesn't mean we need to draw attention to it. And we don't think we need to go into detail about the awfulness of 5 Seconds of Summer. OK then, this is going to be a little rough, but it's for everyone's own good — the Worst Albums of 2014.
---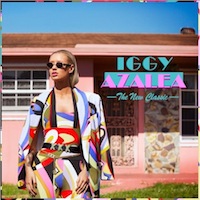 Iggy Azalea – The New Classic/Reclassified
(Virgin EMI)
As Australian rapper Iggy Azalea opens up Reclassfied (her reissue of/follow-up to this year's The New Classic) with "We In This Bitch," she's careful to remind us of how great of a musician she is: "I guess what I'm explaining/ in layman's is/ ain't nothin' about Miss Azalea average." But the problem is, on the album-and-a-half of material spread throughout these two records, not a single moment is above average. Sure, Iggy can probably rap better than your next-door neighbor and there have definitely been chart-topping musicians who were at least a little more boring than Azalea. But none of this changes the fact that she has nothing to say that isn't recycling tropes and taglines from other moments in (recent) pop culture history. Despite some decent, if forgettable production led by London trio The Invisible Men, there's not a track on here that I wouldn't rather hear Nicki Minaj or Gangsta Boo tackle instead. The sad truth is an emcee is nothing without a story to tell, and Azalea needs to live a little before I'm prepared to sacrifice another 90 minutes of my life to her. – ATB
Grade: D-
---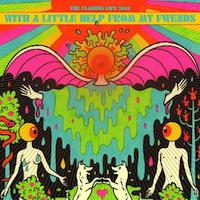 Flaming Lips – With a Little Help From My Fwends
(Warner Bros.)
So, I'm going to just put this out there: I don't really feel good about slagging an album that was released as a charity benefit. But I also don't feel that bad about it, because it seems kind of lame on The Flaming Lips' part to release a charity album that actually sort of sucks. For a while now, the Lips have been pushing the limits of just how many publicity stunts one fanbase can possibly withstand. The chocolate and gummy skulls were fun. The Dark Side of the Moon tribute was… interesting. But after getting that out of their system, it's hard to understand why they felt the need to do it a second time with another canonical album, this time The Beatles' Sgt. Pepper's Lonely Hearts Club Band. For the record, I see no problem with trying to do something new with old and familiar material, and sometimes sacred cows need to become sliders. But in their quest to make something both epic and weird — as they're wont to do — the Flaming Lips ultimately end up with something strangely conservative by their standards — with some other bullshit occasionally vomited on top.
The album is overloaded with guest musicians, some of which add some fun noises (Black Pus), others which go mostly unnoticed for better (Moby) or worse (Julianna Barwick — why bother having a great vocalist if you can't even hear her?). Miley Cyrus also appears several times, but gives some pretty straightforward vocal takes, which reinforces the idea that the gimmick of the album is bigger than the album itself. There are moments that are sort of clever, like Wayne Coyne singing "what would you do if I sang out of tune?" through a heavy Auto-Tune filter. And the Residents homage on the cover and on the title track are certainly cool. After that, it all just sort of feels like Beatles karaoke with an occasional off-key scream. I don't doubt this album was fun to make, but listening to it is another story. When it's good, it's forgettable, and when it's bad, it's still forgettable, just more atonal. So here's my suggestion: Skip the album, just donate to the Bella Foundation instead, and pray that the triumph of their The Soft Bulletin days hasn't completely faded. – JT
Grade: D
---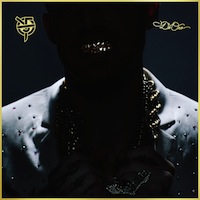 Jason Feathers – De Oro
(Totally Gross National Product)
Justin Vernon officially jumps the shark. The Bon Iver singer/songwriter, sometimes Doomtree affiliate and official member of the Kanye West posse has left his mark on any number of critically acclaimed recordings, and an even greater number of under-the-radar side projects. And if I'm the first to tell you that they're not all worth listening to, it's only because he's just this side of Robert Pollard as far as just how far his reach is. You can't throw a rock without hitting a record with his name somewhere in the credits. And he has yet to outdo Volcano Choir's Unmap if we're really putting it all on the table here.
All of which is to say that while Vernon has long balanced heaps of talent with poor judgment, Jason Feathers is officially the dumbest project he's ever been involved with. A sort-of hip-hop supergroup with only one real rapper — Astronautalis — Jason Feathers features S. Carey and Gayngs' Ryan Olson in a conceptual project that basically plays at Dirty South hip-hop by basically making a joke out of it, only without making it all that funny. The line about Golden Corral that opens "Courtyard Marriott" is a good indication of how dumb this record is. Vernon bleating "I am young as fuck, I am young as fuck, I am young as fuuuuuuuuck" through Auto-Tune is another one. And though there are interesting moments, like the weird darkness of "Sacred Math," they only serve to highlight just how much of a wasted effort any interesting musical flourishes might be in light of what amounts to an album-length pisstake. If you've never asked yourself what Minnesota's version of Die Antwoord might sound like, or what would happen if Bon Iver wrote a Riff Raff record, this utterly baffling and rarely enjoyable album is the answer why. – JT
Grade: D
---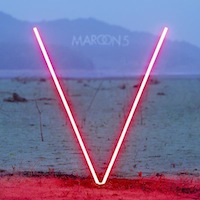 Maroon 5 – Maps
(Interscope)
If you're looking to harbor some resentment against Maroon 5 in 2014, start with their video for "Maps" — there are repeated scenes of a woman being violently injured, Adam Levine driving recklessly in his Porsche convertible to show that he's, what, angry? Upset? Frustrated? And it also has Maroon 5's music in it, which is a problem from the get-go. There's a guitar lick that sounds lifted from John Mayer circa 2002, some EDM-lite beats, a "Whoa-oh" stomp and clap breakdown that's been on every pop record in the last two years from Mumford & Sons to Imagine Dragons, and a general sense that the group has entered the phase where they're desperately trying to cling to whatever's going to keep them relevant on the pop charts in 2014, despite the fact that these thirty-somethings — who began as a Weezer Jr. band called Kara's Flowers — are basically oldtimers by market standards.
It doesn't really get any better from there. Levine has a lot to do with that — I have no fucking idea how he got to be a judge on The Voice, because whether or not he can sing in tune, he's trapped in one highly unpleasant uncanny valley (or as friends of mine have said, he sounds like a kazoo). He's the sound of Auto-Tune becoming sentient and then discovering how to use its powers to annoy (the way he repeats the phrase "just like Ani-moze" would make the Dalai Lama start throwing punches). "It Was Always You" almost ends up a halfway decent song, but the group's let's-play-dubstep dress-up routine doesn't really suit their adult-contemporary leanings, no matter how much fake blood Levine smears on his pecs. "Unkiss Me" is the Maroon 5 we all know and just barely tolerate, but after all the buzzing and popping, it's even clearer how hollow a vessel most of these songs really are. There's nothing much going on beneath the studio bells and whistles and Levine's reedy, soulless voice. But it's good to know that whatever changes take place in pop music over the next decade, there will be a new bandwagon for Maroon 5 to hop aboard. – JT
Grade: F
---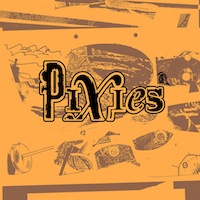 Pixies – Indie Cindy
(Pixiesmusic)
The Pixies were once one of the world's greatest rock bands — uncompromising and genre defining in almost every way. So it's reasonable that the indie-rock world was super excited about the band's return, anticipating ass-kicking tours and at least one more fantastic album to add to their phenomenal discography. Instead, the band drove away the amazing Kim Deal and released three shitty, phoned-in EPs. Smash those three releases together, slap the words Indie Cindy on the cover and you get — you guessed it — a shitty, phoned in LP that sounds like Frank Black performing poor covers of Foo Fighters b-sides. Seriously, it's that embarrassing. – ATB
Grade: 3 Ds (one for each EP)
---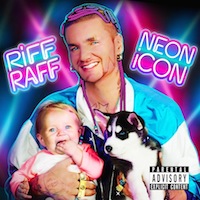 Riff Raff – Neon Icon
(Mad Decent)
Between his past collaborations with Andy Milonakis and the man's sense of fashion. I really want to give Riff Raff the benefit of the doubt. Is this comedy rap, taken to the next level? Performance art? But since this album is getting so much attention, I've gotta clear the air and say that this is, by far, the worst record I've heard all year. It's seriously unlistenable — an '80s-obsessed montage of recycled beats, drug references and half-assed features from an embarrassingly large assembly of notable MCs. It's that list of collaborators (which includes Diplo, Mac Miller, and Slim Thug) that make me hope this is some sort of highly comprehensive joke that's going over my head. But until someone breaks down the punchline for me, this one gets a strong SHIFT+DELETE. – ATB
Grade: F-
---
Robin Thicke – Paula
(Star Trak)
Neither artistically bankrupt (though it's not good) nor poorly executed (the knobs worked), Robin Thicke's album-length paean to his estranged wife Paula earns its year-end distinction by being extraordinarily uncomfortable to experience. Its premise and motivation are the reasons it's on this list; at its most forgiving it's a juvenile response to an all-too adult ritual of the rich and famous.
It's like an Aaron Spelling production of Scenes from a Marriage. Heart-wrenching as these entreaties seek to be, Thicke sounds emotionally distant, with cumbersome arrangements that call attention to their trebly awkwardness. There are instances where Thicke's emotional journey goes weirdly out of whack: What was his rationale, under the guise of letting the healing begin, for putting borderline silly moments like "Tippy Toes" and "Time of Your Life" in the middle of this? The pain doesn't connect, the pathos falls flat, and you get the feeling that the breakup of Thicke's marriage was just an inconvenience, like not having hot water.
Would it be as bad if we didn't know its impetus? Hard to say. It sure wouldn't be the triumph most people thought "Blurred Lines" was before some read between those lines. And Thicke shows he's not above nicking from Marvin Gaye twice: Paula is his version of Gaye's divorce epic Here, My Dear – which is, granted, also a bit creepy, but utterly honest and unwavering in its crazed, pain-drunk stumbling. Paula doesn't have that dangerous advantage because you don't buy for a minute that Thicke is pushing himself through the same introspection that Gaye did.
Look, it's gonna be okay. Paula's life just got a little more disciplined and less candy-striped, and Robin's still going to have a date for the VMA's next year, at which I trust he'll be more discerning about being on the receiving end of Miley Cyrus' twerking. – PP
Grade: D
---
Neil Young – A Letter Home
(Third Man Records)
Neil Young is weird as shit. Normally, this isn't a bad thing. In fact, Young's experimental leanings and do-as-he-will approach have resulted in such coveted efforts as Rust Never Sleeps and Trans. 2014 has been an extra strange year for Young though, without nearly the reward level of some of his past tangents. He's published a prolific list of decent-to-forgettable tracks, made slightly less tolerable via his somewhat exploitative and gimmicky production methods. (Though, to be fair, I sincerely doubt this was his motive.) The recently unleashed Storytone was exhausting enough; an OK acoustic album released simultaneously with an OK album of full-band covers. But it's his actual cover album, a collection of songs written by Americana contemporaries, that gets the Monster Stamp this year. It's not that Young picked bad songs or plays them particularly poorly. But these tracks are timeless classics (many of which would have fit in comfortably among our recent list of over-covered songs) and Young's retro-produced versions (recorded in Jack White's restored Voice-O-Graph booth in Nashville, Tenn.) don't do much to advance a single one of them. It's an interesting project, but comes across as a hobbyist's pursuit, not the work of a legendary singer-songwriter. – ATB
Grade: C-
---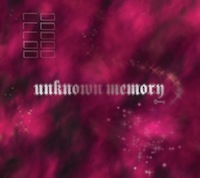 Yung Lean – Unknown Memory
(Self-released)
Eighteen-year-old Jonatan Leandoer Håstad, better known as Yung Lean, is a Swedish emcee (and I use that term loosely) who made some heads turn with his Unknown Death 2002 mixtape. Though, to be honest, I have no idea why that is. He's not good at rapping. He's worse at singing. And the beats on his tracks are poor imitations of Clams Casino instrumentals. Unknown Memory, Lean's second release, is essentially more of the same, but rendered entirely charmless. And since charm was all he had to begin with, this is basically an album with near-zero redeeming qualities. His rapping wasn't great before, but now he's just kind of muttering through Auto-Tune, which makes this kind of like Lean's attempt at 808s and Heartbreak — though Windows '95 and Teenage Boredom would be more accurate. For all of Lean's atonal bleating about being sad and lonely, he offers no reason for anyone to care why. He just comes across as a highly unpleasant misanthrope whose misery really wants some company, and wraps up his sub-Cudi mope in a highly unappealing package. Yung Lean isn't Drake, or Lil B, or Future. He's just awful. – JT
Grade: F
You might also like: