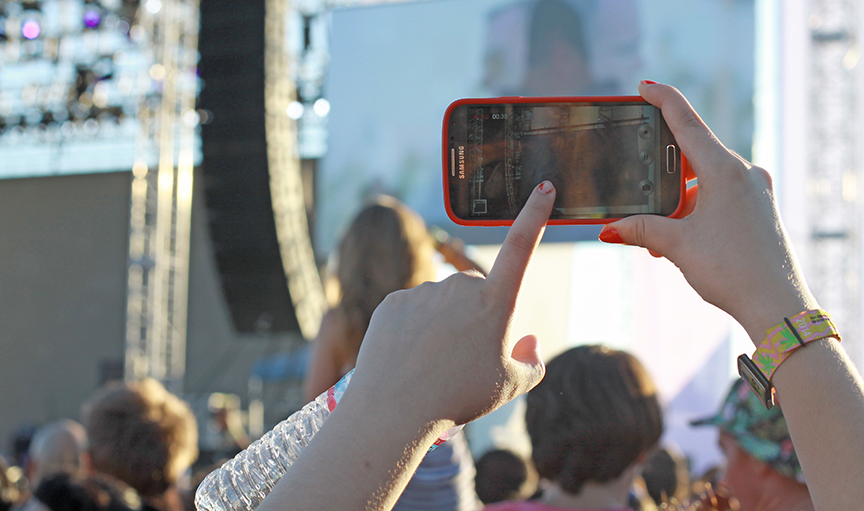 Every time we get into year-end mode, there are inevitably some big singles that have a lock on at least a respectable spot on our songs list, even if they don't make it to the top. In just the past few years, Daft Punk, Lorde, Frank Ocean, Kendrick Lamar, Grimes and M83 occupied what seemed like inevitable positions. This year, things changed a little. There were a lot of hits out there, of course, but few of them felt as universal or as crucial. And it wasn't just us; Taylor Swift was the first artist to go platinum this year, and she didn't release an album until October. But it's not so much that pop music is getting smaller. Maybe the market's going through some growing pains, but the ideas are getting bigger. As we put together our best songs of 2014, what rose to the top were all fantastic tunes, if not necessarily ones that were obvious at first glance. It's been an interesting year for music, but a good one. We hope you enjoy our Top 50 Songs of 2014.
Written by Adam Blyweiss (AB), A.T. Bossenger (ATB), Stephen Chupaska (SC), Nicole Grotepas (NG), Jackie Im (JI), Chris Karman (CK), Jordan James Michael (JJM), Paul Pearson (PP), Sam Prickett (SP), Dan Pritchett (DP), Jeff Terich (JT).
Listen to our Top 50 Songs of 2014 on Spotify.
---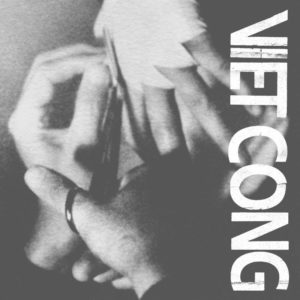 50. Viet Cong
"Continental Shelf"
from Viet Cong (Jagjaguwar)
Calgary's great, underrated Women ended both abruptly and accompanied by tragedy, but when that band's Matt Flegel and Mike Wallace re-emerged with Viet Cong, it felt like a minor triumph. "Continental Shelf," the first single from their upcoming self-titled debut album, is where that triumph grows more palpable. A distortion- and reverb-heavy noise-rock anthem, it's a swirling and disorienting four corners of stylistic convergence. There are elements of surf rock, post-punk, shoegaze and Velvets-style art-rock, but when the band makes that final transition from abrasive and howling verse to harmonious, elegant chorus, it feels greater than the sum of its parts. That this soaring piece of intense, melodic abstraction from album that isn't even out yet crept onto the list says something about the kind of impression it leaves. – JT
---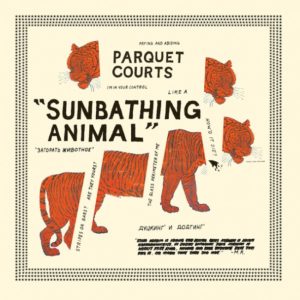 49. Parquet Courts
"Black and White"
from Sunbathing Animal
(Mom + Pop/What's Your Rupture?)
Parquet Courts know a thing or two about making a post-punk anthem so infectious it feels like a classic before we even have the time to properly process it. Just see what happened with last year's "Stoned and Starving." By and large, however, the songs on Sunbathing Animal burned slower and took more meandering journeys — journeys with the kind of scenery you could stare at for hours while munching on Swedish Fish, perhaps. That's not true of "Black and White," a taut and streamlined punk tune that can hang with the Class of '77 at its best. There's some brief guitar squeals, plenty of handclaps, and two chords that don't remotely wear out their welcome in all of its three minutes and four seconds. Dig just a little deeper and you'll find an existential crisis detailed with  Duchamp paintings and karaoke compilations, which seems perfectly fitting; nothing feeds angst and catharsis better than a great punk tune. – JT
---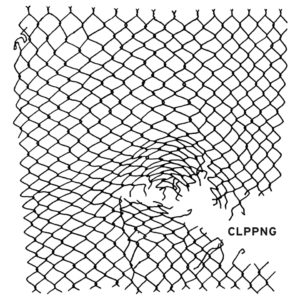 48. clipping.
"Body and Blood"
from CLPPNG (Sub Pop)
CLPPNG's "Intro" feels like a public service announcement encouraging the weak to turn away. After giving ample time for a decision to be made, "Body and Blood" creeps up with an eerie sound of a broken sink dripping in a melophobic's darkest nightmare. Once Daveed Digs chimes in, there's no turning back; "Cleavers up, bring 'em here/ Femurs all swing on the ceiling like a chandelier." This standout track on clipping.'s impressive Sub Pop debut is not only catchy, but it's almost too abrasive at times which somehow add to the song's appeal. Pushing the envelope in all the right ways, clipping. starts off with a banger. – DP
---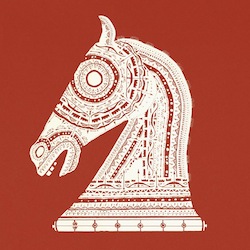 47. Saintseneca
"Uppercutter"
from Dark Arc (Anti-)
The uppercut is a swift, jarring punch to the point of the chin or the nose, but the pain described in this namesake song comes from unexpected, obtuse angles and rests thick and achy on the soul. It's the apex of the languid yet edgy indie-folk from this Columbus, Ohio band's second proper album, Dark Arc. That hyphenated genre's reputation has been run through the ringer lately thanks to the overeager delivery of acts like Mumford & Sons and The Lumineers. Here, though, Zac Little leads his crew through melody that's a little bit tortured and an arrangement with purposeful spaces and interesting, twangy braces. It's a map of the downtrodden feng shui in the boxing ring of the heart. – AB
---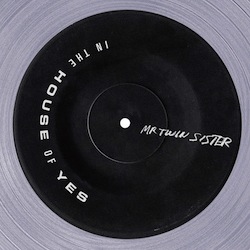 46. Mr. Twin Sister
"In the House of Yes"
from Mr. Twin Sister
(Infinite Best/Twin Group)
In personnel and almost in name, Mr. Twin Sister is ostensibly the same band as Twin Sister, which released the bright and upbeat In Heaven in 2011. But a series of setbacks and traumas — including personal health issues, a horrific van accident and being dropped from their label — almost certainly changed them. And when Andrea Estella sings "I slip down, fade the echo out of memory/ Rise up and disappear for me," one minute into the group's single "In the House of Yes," she seems to be reflecting on a need to step away from all of that, to back away and allow yourself to heal. The form of healing that Mr. Twin Sister takes on "In the House of Yes," however, is more about a solitary hedonism as therapy. Atmospherically, the song comes to life roughly around 2 a.m., after the bars have closed but the party still echoes in the doorway of your apartment. Against lustrous strings and bright house piano, Estella is dancing on her own, but not for any other reason than to revel in a feeling. – JT
---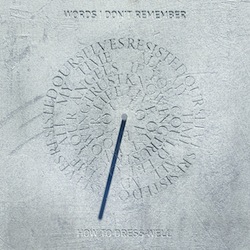 45. How to Dress Well
"Words I Don't Remember"
from "What Is This Heart?" (Weird World)
The music Tom Krell crafts is complicated. While a song like "Words I Don't Remember" might fit comfortably in the wide spectrum of R&B, it's not really a love song. A song about love, certainly, but not a love song. Rather, in two short verses surrounded by a stretching tunnel of eclectic, ambient pop, Krell juxtaposes the typical R&B croon against a rather complex and difficult question: "What happens when love overstays its welcome?" And while we don't necessarily get a firm answer, we definitely get one of the most devastatingly gorgeous ballads of the year, the perfect centerpiece for How to Dress Well's best work yet. – ATB
---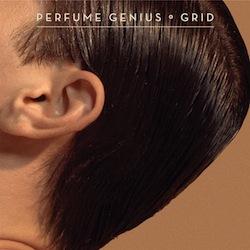 44. Perfume Genius
"Grid"
from Too Bright (Matador)
Ever the poetic wordsmith, Mike Hadreas has always been able to spin sermons in only a few words. But on "Grid," surrounded by thunderous synths and menacing toms, his minimalism is taken to an intoxicating new level. The subject matter here is not light — Hadreas is essentially proclaiming that there is no afterlife, at least none that he chooses to acknowledge. But as he responds to his own suggestion that life is "a diamond, swallowed, and shit, and swallowed again" with a chilling refrain of "at least you know where it's been," you can't help but crack a smile. That's exactly the the kind of dark charm we've learned to expect from Perfume Genius. – ATB
---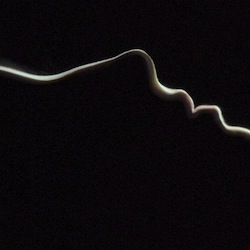 43. Hundred Waters
"Cavity"
from The Moon Rang Like a Bell (Owsla)
Hundred Waters took electronic music to new levels this year with its progression of magical sounds that capture the imagination. My fellow Treble writer, Adam Blyweiss, called their new album The Moon Rang Like a Bell "ladytronica," which is apparently a real term, and the lady at the front of it all, Nicole Miglis, is never more captivating as a vocalist than she is on the lush pop of "Cavity." The initial wood-knocking beat turns into a surging synth chorus that lowers my head into the holy water. It's like an elevator; it sounds so sweet when it drops. Often, otherworldly music makes me guess where, when, and how it was made. In the case of "Cavity," I'll just continue to hit repeat and drown myself. – JJM
---
42. Alvvays
"Archie, Marry Me"
from Alvvays (Polyvinyl)
Molly Rankin's nuptial request comes layered with the aggressive pop armada of Teenage Fanclub, the casual melodicism of a suddenly tenor Stephin Merritt, and the totally unreasonable suggestion that an archetypal commitment ceremony might be just the lifestyle accessory her stagnating union needs. But for a few moments the argument seems valid, with Rankin's craving for a steady foundation as a means for personal growth sounding unfairly seductive for three minutes. It's one of the most wonderful songs I've ever partially disagreed with. Hopefully you'll have an informative discussion group come out of it. – PP
---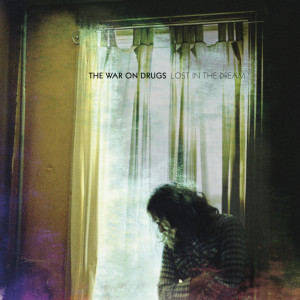 41. The War on Drugs
"An Ocean In Between the Waves"
from Lost In the Dream
(Secretly Canadian)
One of the greatest things about The War on Drugs' music is the richly disorienting filter of effects that Adam Granduciel wraps around his melancholy roots-rock songs. Everything is so rich and sumptuous, it all feels a bit like a gorgeous sonic blanket fit to cozy up inside, or a weirdly hallucinatory slice of America that seems just a little bit more appealing than the one we've already got. But with "An Ocean In Between the Waves," it's not so much the atmosphere as the momentum that builds, each verse bringing with it a new shade of vulnerability. "Ocean" never feels on the verge of a total breakdown, but when Granduciel asks, "In my finest hour/ Can I be more than just a fool?", he's wading deeper into a creeping darkness, and an eventual eruption into a stormy and awe-inspiring final two minutes. What "An Ocean Between the Waves" proves, above all, is that the best thing you can do at your emotional breaking point is carry it out on a furious, fiery groove. – JT