The Very Best : Makes a King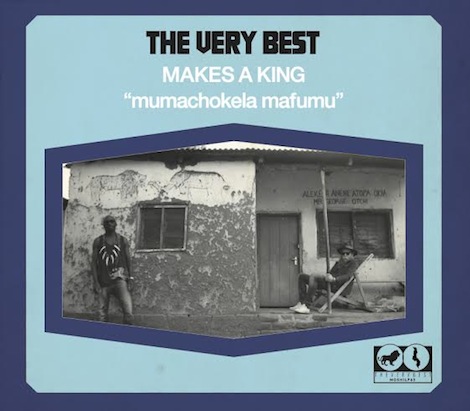 Years after one sold a bicycle to another in a London thrift shop, Malawi native Esau Mwamwaya teamed up with UK production duo Radioclit to try making some music together. Across their first four releases—two mixtapes and two proper albums—The Very Best made a comfortable nest for themselves from branches of Malawi music tied together with strings of pop, dance, and gospel, supported by tall celebrity trees like M.I.A. and Bruno Mars. The third The Very Best studio album, Makes a King, maintains a high standard of quality despite being marked by significant changes behind the scenes.
Those shifts begin with Etienne Tron (the French half of Radioclit who bought the bike) out of the picture on this album, leaving Mwamwaya and Johan Hugo (the Swedish, non-biking half) to assemble it as a duo. They did so in a setting indicative of Africa's growth and growing pains, a remote Malawi village with a population split evenly among Muslims and Christians. Their songs have always promoted Chichewa, Malawi's national language, but their most famous friends from the first world are largely absent here (Vampire Weekend is only represented by bassist Chris Baio) and, therefore, so is English.
One of the album's few English passages—"Only thing we eat is what you throwin' away/We don't choose/The ghetto makes a king," from the closing title track—holds the only clear indication beyond any advance press that Mwamwaya's lyrics address deep-seated African issues like poverty and political corruption. There are few truly bright-sounding moments on Makes a King, and even some of the brightest ("Let Go," "Bilimankwe") manage to suggest African artists (Youssou N'Dour, Ladysmith Black Mambazo) forever connected to activist musicians or pet causes of the West.
Nevertheless, Makes a King is a finely crafted album, possibly even a beautiful one. "The Dead and the Dreaming" and "Kanyale" are two sides of the same tribal coin, succeeding without percussion and without a driving instrumental melody, respectively. "Sweka" and "Mariana" softly suggest David Guetta's populist electronica. "Hear Me" and "Guju Guju," meanwhile, revisit low-key and quirky electropop not just from Vampire Weekend but Tricky as well. But be warned: All grooves aside, this is a far more introverted affair than past releases like Warm Heart of Africa. The music still has a warm heart, the glow is just obscured by cautious hands, dark aboriginal cloth, and maybe a layer of body armor.
Similar Albums:


Paul Simon – Graceland


Amadou & Mariam – Welcome to Mali


Tricky – Knowle West Boy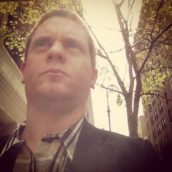 Adam Blyweiss
Adam Blyweiss is associate editor of Treble. A graphic designer and design teacher by trade, Adam has written about music since his 1990s college days and been published at MXDWN and e|i magazine. Based in Philadelphia, Adam has also DJ'd for terrestrial and streaming radio from WXPN and WKDU.