Endless Playlist: Torres – "Cowboy Guilt"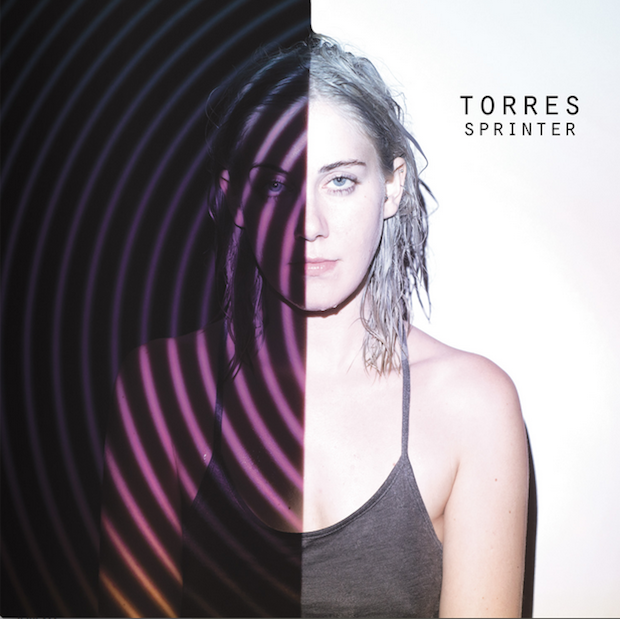 After a strong 2013 debut and extensive touring, Mackenzie Scott, aka Torres, issued a major breakout single with "Strange Hellos," a '90s-rock-influenced track that earned her extensive plays and references on NPR Music, Pitchfork and just about every major outlet's coverage of SXSW that year. But, as powerful and emotionally evocative as that track is, it felt a bit tailored for positioning among the often underwhelming '90s grunge/indie-rock revival of the past five years, just in time for Scott's sophomore LP, Sprinter, to drop. As one colleague put it, it feels a bit like a track from PJ Harvey's Rid of Me if Butch Vig had helmed the boards for that classic instead of Steve Albini.
But "Strange Hellos" turned out to a sort of red herring. As you're bound to hear sooner than later, Sprinter turns out to be a very emotionally and sonically complex LP, featuring more slow dirges than full-throated rock tracks. In fact, Scott winds up more closely resembling Angel Olsen or Sharon Van Etten — weaving together a complicated tapestry of personal stories concerning complicated relationships with family, friends, religion and romance. In many ways, "Cowboy Guilt" is the first official offering from the album that shows that more intimate and nuanced side of the record.
"Cowboy Guilt" springs into action with a wiry, pop-rock riff reminiscent of a young Annie Clark, and is quick to elevate into a bizarre brand of harmonic ecstasy. At 2:50, it's the shortest track on Sprinter, but still manages to pack years of vivid imagery into its short verses. Through its brief quips — intentionally dated references such as "You had us in stitches/ with your George W. impressions" — it recalls how awkwardly childhood memories can morph and shift as time treks forward. For Torres, "Cowboy Guilt" is a short run with a lot to say; for the listener, it's the perfect introduction to the powerfully bittersweet tone Scott inhabits in her best moments on Sprinter.
[from Sprinter, out May 5; Partisan]