Raekwon : Fly International Luxurious Art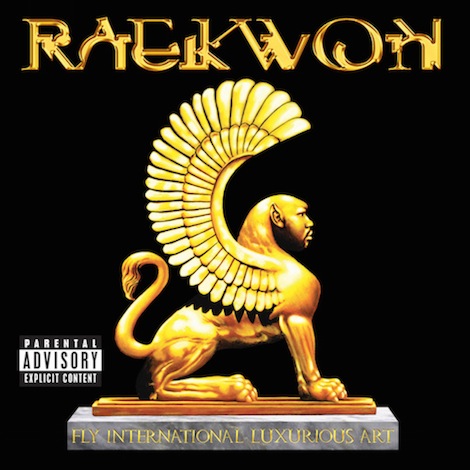 A good friend of mine recently pointed out that nobody truly makes songs for people in their thirties. Most music vies for the volcanic testosterone and estrogen that bubbles within during our twenties. And, when the resigning wisdom of the forties rolls around, you're probably safe listening to minimally hormonal crooners and light ballad-heavy rock. However, there is no soundtrack for your third decade on this earth.
Therefore, as you venture into your third decade of life and you remain a rap fan, you essentially must choose two ideological paths: you can cling to your favorite sect of rap. Most notably, disciples of rap's golden age, which was characterized by the optimistic jazz of A Tribe Called Quest, Rakim and Gang Starr, clutch this era with greedy tightness. Practitioners of this school of thought are true zealots, who wince at the sight of rap that is too opulent, too bricabrac, too esoteric and so forth. The upside of this path is that you presumably keep your integrity intact. However, you may come off looking like a curmudgeon with no buoyancy for cultural shifts. The alternative is to choose to accept rap's shifting cultural landscape. Despite being 10 to 15 years their senior, you appreciate Odd Future's DIY aesthetic and you applaud A$AP Ferg's esoteric party anthems. Here, the benefit is that you appear more open-minded and in tune, but the downside is that, as a 35-year-old, you may just appear desperately pathetic when attempting to pretend you understand the struggles of someone who's a mere 22.
Arguably Wu-Tang Clan's most revered pure rapper, Raekwon teeters between both poles on his latest Fly International Luxurious Art.  The most noticeable facet about the Chef's latest effort is the absence of the murky, kung-fu-sampled production, typical of many Wu-Tang albums, in favor of brighter, more bouncy, compositions. Fly International Luxurious Art is pretty absent of Wu-Tang's Shaolin influence: no torpid soul samples, no cryptic assertions of tiger style and, with the exception of a pair of Ghostface appearances, no Wu-Tang cohorts. In addition to brighter and more upbeat production, Raekwon seems eager to diverge from brooding declarations of Wu allegiance and indulge into more ostensibly opulent territory. The self-explanatory "I Got Money" hears Raekwon's lispy flow alongside A$AP Rocky over floral Miami xylophones, rather than RZA's dusty soul beats. Similarly, "Heated Nights" features the Staten-Island-bred rapper slowing his flow, to a more soulful tempo to match the steady funk piano. "Wall to Wall," celebrating the abundance of money, fans and female derriere surface area, hears Raekwon almost yearning to be 20 years younger so it would be reasonable for him to make Top 40 rap.
Most interesting about Raekwon's exploration of jovial prosperity is that, as interested as he seems to match his guests' (French Montana, Rick Ross, A$AP Rocky, 2 Chainz, etc.) party-ready ethos, his guests seem far more interested in classing themselves up in order to coincide with the Chef's celebrated catalogue: A$AP Rocky touts that paying taxes is a prime way to show off wealth and Rick Ross mentions his Miles Davis record collection.
While it's refreshing to hear the usually stern Raekwon experiment over a younger sound, Fly International Luxurious Art looms as a reminder of the mortality of youth. Raekwon's simultaneous assertions of lyrical dominance and attempts to nab his steadily-leaking youth, resonate with a generation of early millennial rap fans whose idealism has been hardened and now yearn for something brighter, something more indulgent, something  instantly gratifying.
Similar Albums:


Nas – Life Is Good


Ghostface Killah – 36 Seasons


Jay Z – Magna Carta Holy Grail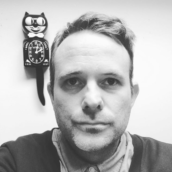 Paul Glanting
If a meteor was just hours away, Paul Glanting would recall that he has been in a Lil Wayne music video and has a 4.7 (out of 5) on Rate My Professor. He is at work on his first novel, Adjunct Megafauna.