Author & Punisher : Melk En Honing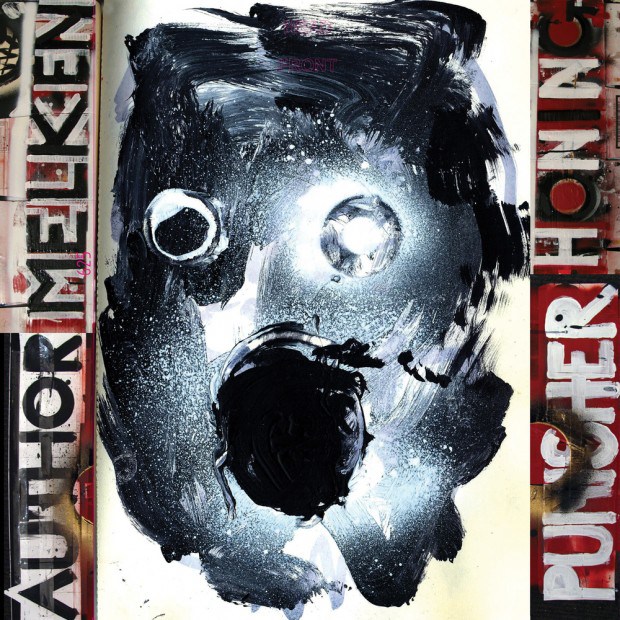 Tristan Shone's music is not for the faint of heart. He's put his name to some bleak stuff over the past 10 years or so—such as 2012's crushing Ursus Americanus and 2013's more melodic Women and Children—but his latest offering as Author & Punisher should separate the wheat from the chaff before even 30 seconds of its opening track have passed. Fans of extreme music may not even consider Melk En Honing—Shone's first Housecore Records release—among the heaviest releases they've heard thus far in 2015, but everyone else will most likely be terrified, to which Shone would probably respond with a shrug. He's literally built his career from the ground up, about as well known for his music as he is the machines he has created to perform it live; he decided to take his mechanical engineering background and put it to use in creating uncompromising, doom-influenced industrial metal.
Everything you hear on Melk En Honing is the work of Shone himself, and over the album's eight tracks, the creeping horror of his noise-driven aesthetic gradually reveals itself. On opener "The Barge," everything is kept in check by a funereal beat that takes a straightforward rhythmic idea and runs it into the ground, each tom hit loud enough to cave in skulls. Ghostly, wailing backing vocals give it an even more sinister vibe, while Shone's gruff vocals are almost drowned out by the maelstrom of noise surrounding him. It's harsh, intense, and just the beginning. Perseverance is key when listening to music such as this, as unexpectedly beautiful moments will reveal themselves with repeated listens.
The tempo remains slow throughout, meaning that even something as simple as a chord change can be seismic in nature. "Cauterize" provides a great example of this, with the increasing prominence of an organ line—a subtle touch that's barely noticeable when it enters two minutes in (admittedly, it sounds like it could be one of a number of other instruments at first), but is a crucial part of the track's crescendo. It's one of the most accessible tracks on the album (along with the distorted dance beats and strangely captivating melodies of "Callous and Hoof")—in this case, "accessible" being a relative term—but the highlights on Melk En Honing can be found halfway through it, offering an undeniable sense of melody while wrestling with some grim lyrical matter. "Future Man" sees Shone borrowing the rippling guitar textures of shoegaze and constructing a cascading wall of sound, a strangely uplifting contrast to the lyrics, which are a rumination on impending apocalypse ("We've got no future plan … Too little, much too late, given how far we've fallen"); its brutal successor "Disparate," meanwhile, borrows a stoner rock riff and smothers it in caustic noise, employing repetition and an increasingly anguished sound to pummel it into oblivion.
It goes without saying that Shone's music won't be for everyone: It's a grueling, appropriately punishing assault on the senses, and his latest offering is no exception, but if you're willing to give it the full attention it requires, you may be surprised by what you discover. If you don't come out of closer "Void, Null, Alive" feeling completely exhausted, you're either the sort of person who eats music like this for breakfast, or you're doing it wrong. You can't just listen to Melk En Honing; you have to give yourself to it, and for this reason, above all that, it's worth exploring.
Similar Albums:


Godflesh – A World Lit Only By Fire

Nine Inch Nails – The Downward Spiral


The Body – I Shall Die Here