5 Essential New Metal Albums With Immersive Atmosphere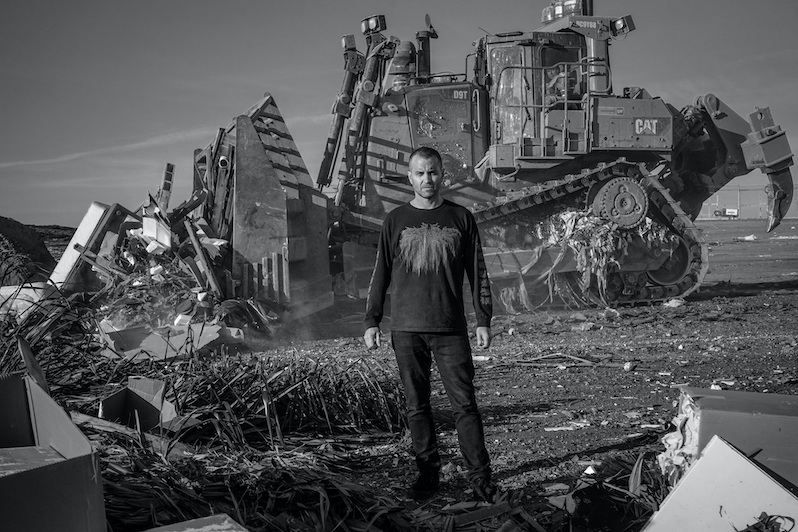 Becky DiGiglio
The biggest controversy in metal right now has nothing to do with an acrimonious split between former bandmates, or a festival booking artists with white supremacist ties, or two separate bands touring and recording while using the same name. No, it's over a death metal band releasing an ambient record.
You read that correctly, and if you're reading this, you probably already have an opinion on the matter. After the release of 2019's Hidden History of the Human Race, Blood Incantation opted to ride the acclaim wave into something that nobody really asked for but a lot of people are thankful to have regardless, that being their moody new dark ambient release Timewave Zero. It's not a death metal album, but it's still a pretty enjoyable listen, all sprawling soundscapes and oozing synthesizers and Tangerine Dream-inspired spaciousness. Presumably the group will eventually release another proper death metal record, in which case this is just an interlude. If it doesn't suit you, well, you can listen to an actual death metal record. (Their 2016 album Starspawn is also pretty epic.)
At best, it's a bonus from a group that intends to upend expectations. At worst, it's a test to see how far their label will let them go before they attempt the next big thing (which is either a smart move or a quick way to burn goodwill, depending on how you look at it). What it's not is a crass, commercial move. These kinds of records don't sell much, and their fanbase wasn't clamoring for an ambient album, so let's just get that suggestion out of the way. Blood Incantation just seems to be doing whatever they want, not unlike Ulver, who basically stopped being a black metal band over 20 years ago.
That doesn't mean, however, that there aren't plenty of great new metal albums to dive into right now, and since ambient sounds are what everyone's talking about right now (a pandemic habit that we'll have to get past eventually), I've written about five new heavy albums I'm enjoying at the moment that deal largely in atmospheric sounds. Ride these vibes to oblivion.
---
An Evening Redness – An Evening Redness
The picturesque yet grim expanse of the west, as depicted through the novels of Cormac McCarthy, has become an increasingly fertile space for inspiration in heavy music. Blood Meridian informed the dust-n-doom instrumentals of Earth's Hex: or Printing in the Infernal Method, and a similarly violent yet vividly rendered imagery looms large in the music of Colorado black metal outfit Wayfarer (whose Century Media debut I can't wait to hear, whenever that eventually arrives). An Evening Redness, the project of Brandon Elkins, draws similar inspiration from Western sounds and mythology, sometimes without even incorporating metal elements at all. A parallel that comes to mind is Panopticon's juxtaposition of bluegrass and black metal, but much of this material is instrumental, the open space of these compositions given as much time as they need to fully consume the listener. But it's when Elkins invites singer Bridget Bellavia into the process on a song like "Black Flame at the Edge of the Desert" when the full scope of the project comes into view—ambitious, conceptual, breathtaking and massive. (Transylvanian)
---
Stander – Vulnerable
From the first listen of "Wither," the first track on Stander's Vulnerable, I wasn't quite convinced that I was listening to a record that could conceivably be called "metal." Which isn't a bad thing by any means—I like to be thrown off balance now and then, and the band I've written about beneath this one made one of my favorite records of 2021 by going folk. But then the storm rushes in with "Patience," and Chicago trio Stander have proven their might via a mix of instrumental post-rock, black metal, sludge, prog and various other elements and styles and sounds, all of which converge in a record that's majestic and powerful without ever committing to any one of them so faithfully. Their compositions—intricate, complex and built upon a dramatic sequence of highs and lows—are what matter most, not the genre. It is, admittedly, a metal album by virtue of its mass and its power, but beyond that, their creativity in approaching each facet of their sound is what makes this such an exciting release. (The Garrote)
---
The Body & OAA – Enemy of Love
I recently spoke to Lee Buford of The Body about his favorite tracks in the band's catalog, and while it's a pretty diverse selection of songs, it includes nothing newer than 2018 because he said he still hasn't had the time to process where they stand in the greater arc of their career (they've released some pretty great material lately, though). He also included a lot of tracks that found them collaborating with other artists, and for good reason—something special often happens when the sludgy duo teams up with other artists. On their new collaboration with electronic/noise artist OAA, The Body delves further into dark ambient and industrial textures, crafting an electronics heavy release that's rife with moments of digital terror and shrieking intensity. Where The Body often excel at grand, slow-moving statements of harrowing menace, there's an added level of cyberpunk dystopian weirdness, with fluttering synths and occasionally even a danceable beat amid bursts of static, noise and low-end drone. It's not something darker or more intense than what The Body have done before, just a different flavor of it, and one that suits them. (Thrill Jockey)
---
Rolo Tomassi – Where Myth Becomes Memory
I've always admired Rolo Tomassi more than enjoyed them on a pure listening satisfaction level. Their music is ambitious, and their execution is impeccable, but in the past I've found a strange disconnect between their prettier, almost Mew-like post-rock balladry and their more urgent mathcore rippers. That division exists on Where Myth Becomes Memory, but everything comes together so elegantly, it makes me question whether my reactions were way out of line in the past. And the answer is most likely: Probably? That's not material to my endorsement of this record, however, an impeccably crafted and seamlessly sequenced set of progressive mathcore that emphasizes beauty as much as intensity, with even the most visceral moments, like "Drip," showcasing their stunning layers of shoegaze beauty beneath adrenaline surge hardcore. Or on "Mutual Ruin," where brutal roars give way to eerie arpeggiated riffs and gothic traces of piano. As ever, Where Myth Becomes Memory is built around moving parts and disparate elements, but they're woven together into something cohesive and majestic, easily among the best of the band's career. (MNRK)
---
Author & Punisher – Krüller
On 2018's Beastland, Author & Punisher's Tristan Shone increasingly showcased a penchant for melody and subtlety within his machine-made industrial metal, shining a light on the in-between spaces and elements between the drones and crushing electronic beats. Krüller is more than a mere glimpse of that, however, but rather a full-fledged set of proper dystopian dirges rife with immersive atmosphere and eerie ambience. Right off the bat, opener "Drone Carrying Dread" is one of the best pure songs Shone has ever written, a stunning widescreen depiction of the kinds of ideas he's been honing for over a decade, but given the arrangement and production to properly fill a stadium—which he did just a few years ago opening for Tool. The album also features his cover of Portishead's "Glory Box," a track that's been in his live repertoire in and out for some time, and a song well-suited to Shone's dark industrial textures. It's been thrilling to see Author & Punisher's progression since I first saw him live in a San Diego County library about nine years ago (shout out to the always thinking out of the box Stay Strange for that), and Krüller is his best album yet. (Relapse)
---
Support our Site—Subscribe to Our Patreon: Become one of our monthly patrons and help support an independent media resource while gaining access to exclusive content, shirts, playlists, mixtapes and more.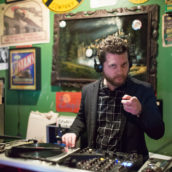 Jeff Terich
Jeff Terich is the founder and editor of Treble. He's been writing about music for 20 years and has been published at American Songwriter, Bandcamp Daily, Reverb, Spin, Stereogum, uDiscoverMusic, VinylMePlease and some others that he's forgetting right now. He's still not tired of it.