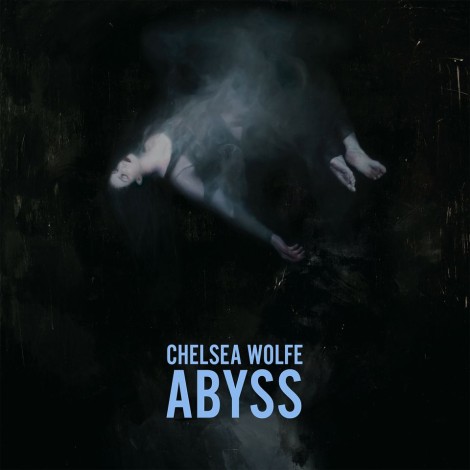 Chelsea Wolfe's greatest talent is crafting an atmosphere of doom. That doesn't necessarily mean doom metal—though she's dabbled a bit in that realm as well, having conjured the beastly, slow-moving eeriness of classic Sabbath on 2011's "Pale on Pale," a highlight from Apokalypsis. For Wolfe, doom encompasses something much bigger than genre—it's an aesthetic, yes, but it's also an emotional state that consumes her recordings. Even on her quietest moments, there's a darkness that's bubbling underneath, presented in a way that's both ominous and romantic, as best heard in the terrorizing heartbeat of "Feral Love" or the Badalmenti-pop of "We Hit a Wall," two highlights from 2013's Pain Is Beauty. Wolfe's darkness isn't hopeless and ugly; in fact, it's often revelatory, and pretty much always gorgeous. But those moments of delicateness and beauty wouldn't resonate quite so powerfully were it not for the shadows tracing the edges of her music.
After cultivating that sense of elegant unease that she's built up and nurtured for the better part of a decade, as well as touring with the likes of Boris, Swans, Deafheaven and Sunn O))), Wolfe finally takes that extra step of committing to doom metal as well on fifth album Abyss. The album's first single, "Iron Moon," is six minutes of the heaviest music that Wolfe has ever recorded, exploding with slow-moving, low-end riffs that sound as if they were written for a Pallbearer album. Yet the songwriting itself is some of the catchiest in Wolfe's catalog, rising up into one of her most triumphant choruses, which is again marked by an unmistakable sense of dread: "My heart is a tomb/ My heart is an empty room." It's breathtaking in both its boldness and execution, though its far from the only song of its kind here, followed immediately by the subtler, yet similarly noxious crunch of "Dragged Out."
Abyss, however, isn't a doom metal album; not exactly, anyway. That's part of it, as is industrial, darkwave and the gothic folk sound from which she launched her career. It is, however, her loudest album. Continuing down the higher-fidelity path that began with Pain Is Beauty, Wolfe teams up with producer John Congleton (Swans, Baroness, St. Vincent), amplifying and expanding that album's menacing grace into a work marked not just by its foreboding atmosphere, but by a relentless power. Informed and inspired largely by Wolfe's own experience with dreams and sleep paralysis, there's a palpable feeling of terror nipping at the heels of every song. Sometimes it never quite emerges from the shadows ("Crazy Love") and sometimes it's breathtaking in its climax of horrors ("Survive"). But whether it's always so explicit or not, you know it's there.
The depth of the arrangements sets Abyss even farther apart from—and ahead of—Wolfe's past recordings. The beat-laden highlights of Pain Is Beauty provided a more stripped down precursor, but Wolfe gets even more comfortable with noise and volume, juxtaposing her gently melancholy vocals against a claustrophobic atmosphere of grind and pulse. The distorted industrial stomp of opening track "Carrion Flowers" is the most aggressive album opener of Wolfe's career, its well-oiled machine dirge echoing vintage Nine Inch Nails and recent Author & Punisher. But magical things happen when Wolfe allows her musical muscle to flex with more tension and patience. Wolfe's subtly affecting vocals shine brightest during the chilling, lopsided waltz "Grey Days," asking "How many years have I been sleeping?/ How many hours did I throw away?" over a rhythm that feels always on the brink of collapsing onto itself. "After the Fall" shows off even more range both musically and vocally, her refrain of "Nothing will keep us apart" showing up as both a gentle reassurance and a desperate cry into a noise-filled void. And there's a honeyed R&B glaze to her inflections on "Survive," as she sings lines like "Did we travel all this way/ Just to survive," as the unsteadily hushed environment turns to chaotic climax.
That Abyss is so thoroughly steeped in the extreme music of which Wolfe has often danced around the fringes does edge her closer to a certain niche—upon the release of "Iron Moon," Metal Injection ran an article with the headline "Chelsea Wolfe is pretty much a doom artist now." The implication here is that she's a metal artist, which is more true now than it used to be, I suppose. But doom has always been at the heart of Chelsea Wolfe's artistic identity, from her singular fashion aesthetic to her diverse and always evolving songwriting approach. The horror-movie piano and dissonant strings that close out album-ender "The Abyss" carry no trace of metal whatsoever, just an awe-inspiring interpretation of terror. Yet as Wolfe closes the album, singing "When I dream it steals my wonder/ Then sets me free from my slumber," there's no mistaking its heaviness.
Similar Albums:


Portishead – Third


True Widow – Circumambulation


Nine Inch Nails – The Downward Spiral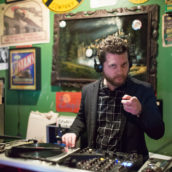 Jeff Terich
Jeff Terich is the founder and editor of Treble. He's been writing about music for 20 years and has been published at American Songwriter, Bandcamp Daily, Reverb, Spin, Stereogum, uDiscoverMusic, VinylMePlease and some others that he's forgetting right now. He's still not tired of it.