10 Songs About Working for the Man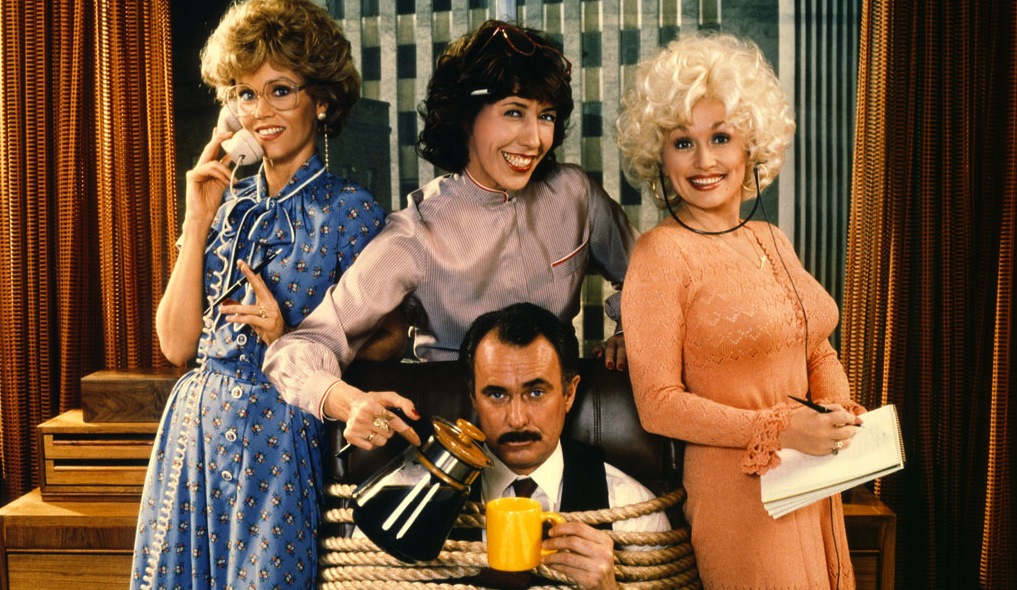 Labor Day is just around the corner, and it's a reminder of the long hours we've worked all year just to get to enjoy a three day weekend (Presidents Day and Memorial Day and the 4th of July weren't long enough). And with the holiday just ahead of us, we've been thinking about how working stiffs have been represented in song, and the troubadours who have tipped their hats to the 9-to-5ers who keep the world's wheels greased. Yep, we're talking about songs about working for The Man, and we've assembled 10 of them, because sometimes work can get you down, but the weekend is only a few days away.
Also listen to the songs in a Spotify playlist we created, for your holiday weekend convenience.
---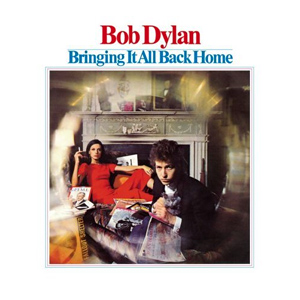 Bob Dylan – "Maggie's Farm"
from Bringing It All Back Home (1965; Columbia)
Bob Dylan's reputation as one of the greatest songwriters of all time was largely earned through his ability to tackle a multitude of topics through a fairly simple, but metaphorically complex narrative. On the surface, "Maggie's Farm" is a song about servitude on a literal farm ("It's a shame the way she makes me scrub the floor"), but almost none of Dylan's songs are so easy to boil down to what shows on the surface. It's been interpreted as Dylan's own frustration with the folk movement of the '60s, the title itself a play on Silas McGee's Farm, where he once performed, and lines like "everybody wants you to be just like them" reflecting his feelings of being boxed in, artistically. But that's just one of the many layers of meaning in what seems on first listen like a simple electric blues. But as we all know with Dylan, it's really never just a simple electric blues. – JT
---
The Vogues – "Five O'Clock World"
(1966; Pickwick)
Sometimes the only thing keeping someone from permanently punching out by punching the boss out—right between his beady little eyes—is the love of a good woman, and nothing better exemplifies that mindset the mid-sixties classic "Five O'Clock World" by The Vogues. While literally thousands of songs in the five decades since have followed this song's narrative thread or something along its lines, it's hard to argue that any of them superceded the warmth and depth of this surprisingly concise classic that resurrected and re-established its blue collar bonafides when it was used as the theme on the Drew Carey Show for a few years. Love is one of the basic blocks of songwriting, especially about the thrill of it all when it's working. But love so good you have to yodel about it? Outside of Jewel, you can only find that sort of depth of commitment here. – BR
---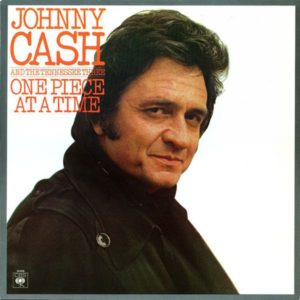 Johnny Cash – "One Piece at a Time"
from One Piece at a Time (1976; Columbia)
Most of the songs on this list play out like a narrator's inward release of workplace-based aggression, but "One Piece at a Time" is a song about a man who takes action against his less-than-ideal employers. Penned by Wayne Kemp and performed by Cash himself, this song is a blue-collar revenge-fantasy of sorts, following the chronicles of a Kentucky-born worker who begins working at Detroit's General Motors circa 1949. Envious of the Cadillacs he builds but could never afford to buy, he plots to steal one. So, over the next 24 years, he and a co-worker sneak out parts one at a time, eventually constructing a Frankenstein-esque vehicle from all the various model's parts. It's a goofy bit of fantasy fulfillment and a nice palate cleanser before some of the heavier tracks on this list. – ATB
---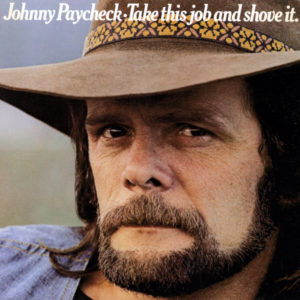 Johnny Paycheck – "Take This Job and Shove It"
from Take This Job and Shove It (1977; Epic)
Johnny Paycheck had been strumming away in the industry for more than a decade when he released "Take This Job and Shove It," which went down in history as his trademark song—and for good reason. There's nothing all that complicated about the cathartic middle-finger-raising outlaw anthem, which echoes the frustrations of any and all hard-working, hard-luck types whose dead-end jobs have essentially ruined their lives. The protagonist in the song is a man with nothing left to lose—his woman left him, after 15 years of his slaving away in a factory—and so he says "Fuck It," tells the boss where he can stick that job, and walks out the door ready to burn every bridge he crosses. Though the Dead Kennedys' version is much faster and better suited to a nice bout of breaking stuff, there's something that just feels good about hearing Johnny sing what all of us have thought at one time in our lives. – JT
---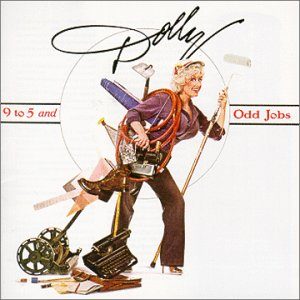 Dolly Parton – "9 to 5"
from 9 to 5 and Odd Jobs (1980; RCA)
You can always count on good ol' Dolly Parton to impart an extra level of artistry to pop-angled country. For a Nashville singer/songwriter, 9 to 5 and Odd Jobs was a pretty conceptual effort, centered around stories of working stiffs and saturated in more than a touch of sarcastic humor. Flagship single "9 to 5" is joyful enough on the surface, overflowing with sing-along melodies and country-funk instrumentals. But right out of the great, Parton makes her opinion of the working life pretty clear, painting bosses as money-hungry jerks looking for any opportunity to keep their employees down. If Parton's description is accurate, it seems not much has changed in 35 years. But if you're a self-described working stiff, at least you've got this anthem to keep your spirits up. – ATB
---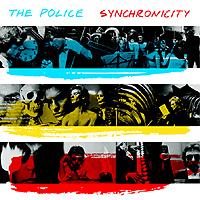 The Police – "Synchronicity II"
from Synchronicity (1983; A&M)
One of the last great singles on the last great album from this British trio focuses on a nameless father and his place in a grim cycle of work and home life. Daddy is a picket-crossing union scab at a sickly Scottish factory, surrounded by emasculating bosses and desperately undersexed office staff during the day and by endless traffic at night, then bracketed one level deeper by the suburban family that should be refuge but instead feels like a madhouse. Sting growls and strains his way through the ghastly machinery of the protagonist's existence, propelled in particular by Andy Summers' harrowing guitar. In a song that's as metal (or maybe as prog) as The Police ever got, "Synchronicity II" suggests Daddy's best escape might be death at the hands of the creature rising to threaten his suburb during the workday, the mythology of Nessie of Loch Ness meeting the modern horror of Cloverfield. – AB
---
The Faint – "Agenda Suicide"
from Danse Macabre (2001; Saddle Creek)
Themes of wasting one's life while helping someone else get fatter and happier appear a few times on The Faint's career-peak Danse Macabre, though never quite as directly and ominously as on the Orwellian goth disco of "Agenda Suicide." "All we want is just pretty little homes," Todd Baechle sings against a sinister, throbbing backdrop. "Our work makes pretty little homes." But those pretty homes come at a cost; if you're working as a faceless drone your whole life, did you actually live? It's the old cliche—one that probably rings painfully true—about how nobody on their deathbed wishes that they worked more. But those extra hours paid for that pretty little home, didn't they? The dichotomy between freedom and comfort are treated almost like that of good and evil here, and though the decision's already been made, there may be no escape from the inevitable: "I don't want to regret what I did—and work for life."  – JT
---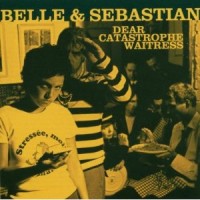 Belle & Sebastian – "Dear Catastrophe Waitress"
from Dear Catastrophe Waitress (2003; Rough Trade)
Leave it to Stuart Murdoch & Co. to offer a change of pace, penning a song that addresses the dissatisfied worker rather than one sung from a nine-to-fiver's point of view. The titular waitress here seems to have more problems than just their work life (Murdoch's characters don't seem to have much going for them, do they?), but the gig doesn't seem to be helping her situation much. But Belle and Sebastian make the best out of a bad situation, dishing out two minutes of whirling, quotable baroque pop and crafting what was, at the time, one of the most upbeat performances of their career. We never find out why this waitress is so miserable but, thankfully, we do know she is leaving soon. So here's to a better time at the next gig, mystery waitress! – ATB
---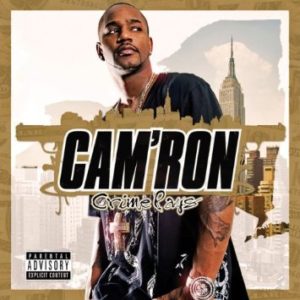 Cam'ron – "I Hate My Job"
from Crime Pays (2009; Diplomat)
The average person probably can't relate to the superb crime storytelling and kingpin swagger of Cam'ron as showcased on classic albums like Purple Haze and Come Home With Me, or his recent 1st Of Tha Month series of EPs. So it was a fairly big surprise in 2009 when the Dipset boss dropped the eminently universal "I Hate My Job." Perfectly timed with the height of the recession, Cam'ron's lambasting of 9-to-5 drudgery portrays the sort of soul-crushing minutiae that occurs throughout the day of anyone stuck in a shit job—and aren't often covered in any musical genre, let alone rap. Cam's narrator vents over a soulful staccato piano loop about things we've all felt while working in such position. He wants to quit and can't. He decries his failure to finish school or at least learn a profitable trade. The depression stemming from his job fucks with his love life. Criminal mistakes from his past keep him stuck in menial work and all but guarantee he'll go back to the game—if only to be involved in something where he has control of his direction. It's almost funny to hear Cam talk about subject matter so mundane, given his usual repertoire, but after a while you realize that it's as deadly serious and emotionally rich as any of his drug-trade yarns. – LG
---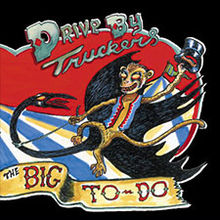 Drive By Truckers – "This Fucking Job"
from The Big To-Do (2010; ATO)
Patterson Hood never really gets around to telling us what the job in question is, but it's pretty clear he's not very into it, with Drive By Truckers immediately launching into a raucous alt-country takedown of his day job. But the narrator's opinion on the matter grows more complex, as connections to family history and the realization that any job is better than no job add more layers to the more general criticism encountered in a song like Dolly Parton's "9 to 5". It's a deeper, more nuanced look at why we stay in jobs we hate, and a hell of a country-rock opus too.  – ATB
You might also like: