Greatest Hits: The 19 Best Belle and Sebastian songs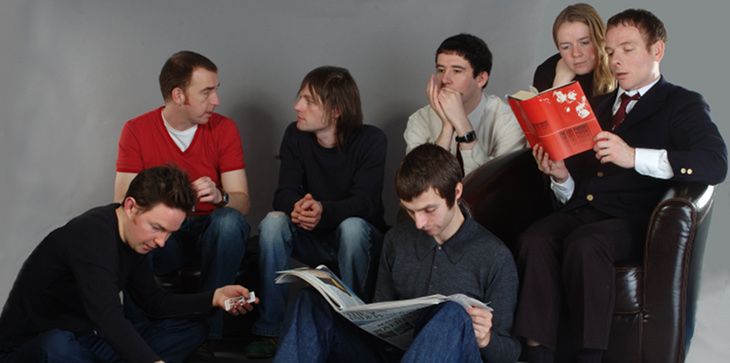 Greatest Hits is a new feature that highlights an artist's best songs, assembled into one carefully curated playlist or compilation. The intent behind the feature is not to rank which of these 10 to 20 songs is the best of the bunch, but to feature them all in a sequence — complete with streamable playlist — for the sake of creating a feature that serves as both reading and listening material. Some will be "best of" compilations for artists who haven't released one yet, others will be a fresh take on longtime favorites whose label maybe didn't get it right the first time. Either way, these are our definitive favorites.
Back in 2008, when Treble undertook an ambitious overview of the best albums of the '90s, Tyler Parks wrote in his review of Belle and Sebastian's If You're Feeling Sinister that, "The infusion of this wit into arrangements that range from delicate and fey to exuberant and raucous, is what made Belle & Sebastian great from the beginning." It's true, you know — few bands in recent memory have managed such a fascinating juxtaposition of beauty and incisiveness, which is probably why countless listeners have devoted untold hours and paychecks tracking down every last single and poring over every last lyric.
Not everyone gets this; like it did with High Fidelity's Barry, a cursory listen to some of the band's Jeepster material might strike some as being "sad bastard music," which ignores both the humor in the songs, and the band's tendency to make some noise when it suits them. Belle and Sebastian, in 20 years, has both lived up to and completely obliterated the conventional wisdom about them. They've championed nerdy teenagers via folky jaunts that nod to C86 and The Smiths. They've also released some honest-to-god rock 'n' roll bangers — they contain multitudes. So, as Matador releases the band's entire catalog on vinyl this month, and the Glasgow-based band prepares their next album, the time seemed fortuitous to line up the best Belle and Sebastian songs, mixtape style. It fits on a Maxell, or a dusty CD-R if you're feeling sinister. Just note that there are no inclusions from the band's ill-fated Storytelling soundtrack. They would have wanted it that way.
Listen to our Best Belle and Sebastian Songs Spotify Playlist.
---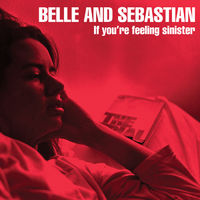 "Me and the Major"
from If You're Feeling Sinister
(1996; The Enclave/Matador)
The first rule of making a mixtape is that you shouldn't start with a side one, track one — which is too bad, since Belle and Sebastian really know how to start an album. So, since this assemblage of the best Belle and Sebastian songs works a bit like a mixtape, I will abide by these rules and begin with "Me and the Major," one of the band's most rollicking early tracks. It's got a sprightly-folk rock strum (fun!), and the added harmonica turns it into a real hootenanny (double fun!), but the song goes a bit deeper than back-porch stomp-along, its lyric pointing at gaps in class and generation and how they divide so easily, even when "Me and the Major could become close friends."
---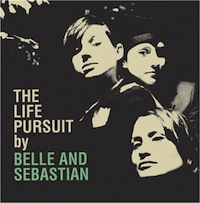 "Another Sunny Day"
from The Life Pursuit
(2006; Matador)
Belle and Sebastian's love songs are consistently a beautiful shade of bittersweet, and "Another Sunny Day" gives the listener the indication that maybe — just maybe — this one's going to work out. Pin-up portraits in the garden, rainy days with hot chocolate, a football game, night drives and licking obstructions from eyelids — storybook romance, right? Well — "The lovin' is a mess, what happened to all of the feelin'?" It's a shame, really. You'd think anyone who'd lick out an eyelash would be a keeper. But it's not a total loss. Sure, it all fell apart, but it did so to one of the best guitar-driven melodies in the Belle and Sebastian catalog.
---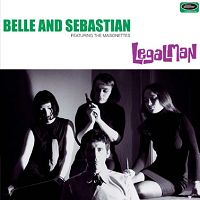 "Legal Man"
from Legal Man EP
(2000; Matador)
Not unlike The Smiths, to whom they were frequently compared, Belle and Sebastian have released a lot of non-album singles. And with those non-album singles, B&S found an outlet for some of their more playful and outlandish ideas. The more playful and outlandish they got, it seemed, the more rewarding the result, as it was with 2000's "Legal Man," a hip-shaking, free-lovin' '60s psychedelic number that missed the Austin Powers soundtrack deadline by about three years. But this isn't "International Man of Mystery," it's "Legal Man," and all the Sitar riffs, vocal harmonies and Farfisa grooves score some clever double entendres about services rendered, exercising options and the like. It's pretty silly, but it's definitely no joke.
---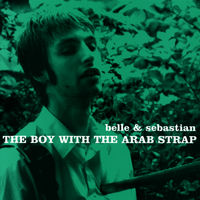 "It Could Have Been a Brilliant Career"
from The Boy With the Arab Strap
(1998; Matador)
The closest that Stuart Murdoch ever came to the sardonic and morbid humor of Morrissey is on this epitaph for three poor folks who had a stroke at the age of 24. The "stroke" in question can be interpreted one of two ways, however: The three failures and outcasts in the song very likely could have actually died from a stroke. Or they simply outlived their youthful inspiration, and that "stroke" was actually their peak. Either way, it's a short, sweet and poison-tipped sing-along about dying young in some way or another, and the title simply makes for a brutal punchline.
---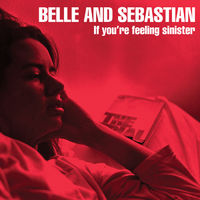 "Seeing Other People"
from If You're Feeling Sinister
(1996; The Enclave/Matador)
There have been an impressive number of covers in Belle and Sebastian's live setlists over the years, including Vince Guaraldi's "Linus and Lucy." This is notable in that, hearing the piano hook that opens "Seeing Other People," it's hard not to think of Guaraldi. It's upbeat and jazzy, joyful and complex, but ultimately accessible. I don't think Guaraldi ever wrote a cheeky coming-of-age tune about sexual experimentation, though, and that's where Stuart Murdoch comes in, imbuing the two young men in the song with both sympathy and humor, with a reassurance that they're "kissing just for practice," and the anxiety about committing one way or the other: "You're going to have to change/ Or you're going to have to go with girls/ You might be better off/ At least they know where to put it."
---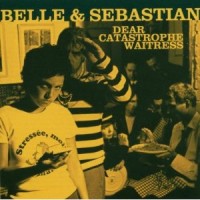 "I'm a Cuckoo"
from Dear Catastrophe Waitress
(2003; Rough Trade)
Trying to write your own Thin Lizzy song is usually a good idea, and Belle and Sebastian pull it off better than most. In fact, they don't really get enough credit for being the great rock 'n' roll band that they are, and "I'm a Cuckoo" is Exhibit A of their chops. It starts with a fantastic two-guitar riff harmonization that nods to "The Boys Are Back In Town," takes a carefree skip, jump and hop through a strange dream and some meditations on break-ups, hits a climax with the realization, "I'd rather be in Tokyo/ I'd rather listen to Thin Lizzy-o," and then rises up into a golden burst of horns. It's Belle and Sebastian's definitive rock 'n' roll moment.
---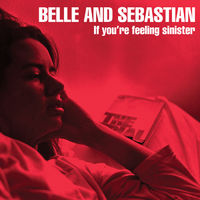 "Get Me Away From Here, I'm Dying"
from If You're Feeling Sinister
(1996; The Enclave/Matador)
If there's a constant theme in Belle and Sebastian's music, it's that of the value of finding salvation in escape through music or books. This one, however, takes a particularly meta turn in its first verse, Murdoch imploring, "Play me a song to set me free," and subsequently assigning himself that very responsibility: "Nobody writes them like they used to, so it may as well be me." But just as easily as he finds his confidence, it slips through his fingers, as he offers, "Think of it this way/ You could be successful or be us." He wrestles and tumbles with his words, he stares at the window and the rain, ponders the lives of ex-lovers and resigns himself to the idea that his music can only wound, rather than kill. It's a feeling every artist knows too well, so it hits extra hard to hear such an eloquent expression of creative frustration in such a gorgeously crafted pop song.
---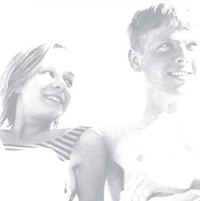 "La Pastie de la Bourgeoisie"
from 3… 6… 9 Seconds of Light
(1997; Jeepster/Matador)
Since we've already brought up Belle and Sebastian's big rock moments, "La Pastie de la Bourgeoisie" came a bit earlier in the band's career while they were in the midst of a steady stream of EPs that were later collected on the two-disc Push Barman to Open Old Wounds compilation. It's a psychedelia-laden surf-rock highlight — practically a novelty in the band's first few years — but its brash and explosive sound stands in stark contrast to the song's subject, an awkward and bookish girl who'd rather read J.D. Salinger than go to raves. This nerdy everygirl and -boy is exactly the sort of person that Belle and Sebastian championed in song, and in this case, she gets her own '60s-style detective-show theme.
---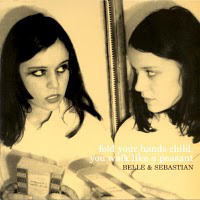 "I Fought In A War"
from Fold Your Hands Child You Walk Like a Child
(2000; Matador)
Fold Your Hands Child You Walk Like a Peasant — Belle and Sebastian's fourth album — isn't a bad album, or even a disappointing album. But considering the strength of their first three, it feels relatively subdued, or even safe at times. That's not to say it's not absolutely gorgeous in its strongest moments, like opener "I Fought In a War." Its narrative is dark and intriguing, but the selling point is its magnificent arrangement, which builds from near silence to grand orchestration and a melancholy trumpet melody, with a touch of Spanish-tinged twelve-string guitar. It's breathtaking.
---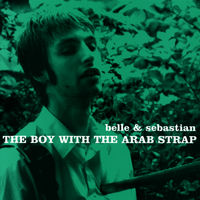 "Dirty Dream Number Two"
from The Boy With the Arab Strap
(1998; Matador)
A song about not one, but two erotic dreams, "Dirty Dream Number Two" reflects an early tendency of the band's to package taboo subjects in a highly pleasurable package. On an album notable for having just about everyone take a crack at vocals, this is nonetheless another Murdoch-led highlight, with just the right tough of reverb, strings and guitar scratch to give the song the feel of a lost '60s single. Not that radio would have gone for the line about being stuck to the sheets back then, but the production and melody are so immaculate, you barely notice the implied vulgarity.
---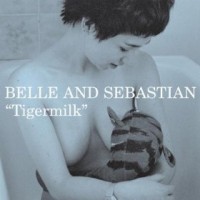 "Expectations"
from Tigermilk
(1996; Jeepster)
With a comparatively smaller recording budget, debut album Tigermilk didn't quite have the polish that their later recordings would boast, but the songs were most certainly there. Some were bouncy and bright ("She's Losing It"), some weird and unexpected ("Electronic Renaissance"), but one of the quintessential tracks, "Expectations," is a flamenco-twee bad-day misadventure with a troubled young girl, her department store job and clay, life-sized Velvet Underground models. You know, the usual.
---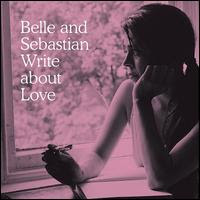 "I Want the World to Stop"
from Write About Love
(2010; Matador)
Write About Love is a strong album on the whole, so it's a shame that I wasn't able to fit more than one of its songs here. But if I'm going to choose only one, I'm going to make it count, so it's only natural to go with "I Want the World to Stop." A jangly, new wave standout, "I Want the World to Stop" is Belle and Sebastian at their most pop perfect, particularly as the guitar-driven melody gives way to an interplay between horns, strings and organ that reveal just how big the band's aims are when they really set out to make a capital-P pop tune. Who needs twee when you have a whole room full of studio magic at your disposal.
---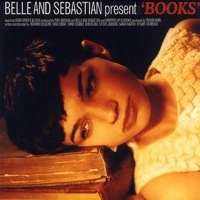 "Your Cover's Blown"
from Books EP
(2004; Rough Trade)
Oh boy — here's where Belle and Sebastian start to have some real fun. Arguably the most ambitious song the Glaswegian indie rockers ever wrote, "Your Cover's Blown" was released as, ostensibly, a B-side to their Dear Catastrophe Waitress single "Wrapped Up in Books." And yet, the six-minute disco-prog epic is just too outsized a jam to be buried beneath another track, and thus it ends up as the first track on the Books EP. It's a true thrill of a song that has everything you'd want in a blockbuster: Big production, sex appeal, intrigue, escape — and a beat you can really get down to. And there's a great deal of irony in it as well; though "Your Cover's Blown" is essentially a tale of high-tailing it out of the big-city scene to find a quieter kind of solace. But in doing so, the band wraps up this leave-it-all-behind fable in Moroder-esque synthesizers and a disco-punk beat that could have been plucked from the first Franz Ferdinand album. Clever.
---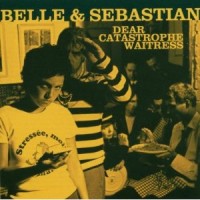 "Piazza, New York Catcher"
from Dear Catastrophe Waitress
(2003; Rough Trade)
Only a songwriter like Stuart Murdoch could put Mike Piazza, then-catcher of the New York Mets, and drop him in the middle of a gorgeously tender romantic adventure. It lends the song a lot of character, but in some ways, the reference to a living celebrity is almost incidental; like all of Murdoch's protagonists, the narrator is a hopeless romantic seeking adventure with Miss Private, whether or not she actually agrees to do so. But the way the song flows is almost like a classic Dylan song — there's no chorus, there are a lot of verses, and ultimately the song mostly comprises just Murdoch and an acoustic guitar. And it isn't missing a damn thing.
---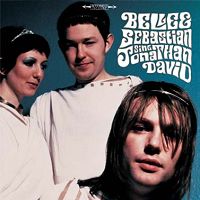 "The Loneliness of a Middle Distance Runner"
from Jonathan David EP
(2001; Matador)
It's almost not quite right to call Belle and Sebastian's EP tracks "B-sides." The hierarchy is trivial at best, and any fan will tell you it's often track two or three where some of the band's brightest gems can be found. "Loneliness" is one such gem, boasting, among other admirable qualities, one of the best guitar solos in all of Sebastiandom. It takes inspiration in its semi-namesake, with themes of noncomformity and, well, running being a substantial part of the song. But then again, it's mostly here because of the organ riffs. And that solo — don't forget the solo.
---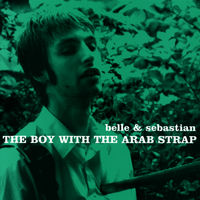 "Is It Wicked Not to Care?"
from The Boy With the Arab Strap
(1998; Matador)
Isobel Campbell left the band after 1998's The Boy With the Arab Strap, but her vocals adorn one of the prettiest songs on that record. The first Belle and Sebastian track I remember seeing on MTV's 120 Minutes, it showcases their breezy and, sure, "twee" sensibilities with a touch of '70s English folk-rock for good measure. The vibraphone twinkles, the Hammond simmers, but it's Campbell's vocals that make the song the standout that it is. When she asks, "Will you love me till I'm dead?", it comes across as both sweet and oddly inconsequential. If the answer to the question is no, that doesn't mean this isn't still a moment worth sharing.
---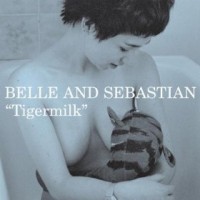 "The State I Am In"
from Tigermilk
(1996; Jeepster)
Here it is — the great debut. So why bury it so deep in the mix? Think of it like an encore at a great live show: You want to save some of the heavyweight songs for later on in the sequence. And this is by all means a heavyweight, its five-minute duration introducing some new character or mise-en-scene with each verse: his brother coming out in the middle of a wedding, getting married to save a girl from deportation, a priest taking notes during confession, entertaining a crippled friend. Murdoch sings each verse with a boyish innocence and a shrug, recognizing the absurdity while treating it as mundane — normal, even. It's a lament, but not a sob story, and with its gorgeous swell, the introduction of one of the great indie rock bands of the 21st Century.
---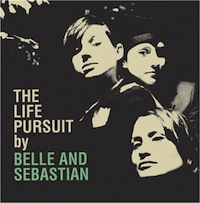 "For the Price of a Cup of Tea"
from The Life Pursuit
(2006; Matador)
As often as Belle and Sebastian are regarded for their folk-tinged '90s material, it overlooks the fact that so much of their discography comprises songs that really move. The penultimate track on The Life Pursuit, "For the Price of a Cup of Tea" is just such a song — an inspirational indie-soul groover that soundtracks that young-adult moment of finding your independence, while slipping in a few characteristic snickers and a callback to an older song of theirs ("You'd be the village joke"). Spectacular hooks and wit aside, it bears special consideration for recognizing the solace to be found in "soul black vinyl."
---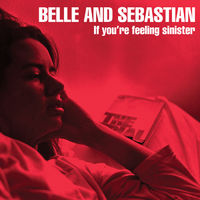 "The Stars of Track and Field"
from If You're Feeling Sinister
(1996; The Enclave/Matador)
No song better closes out a collection of the best Belle and Sebastian songs than the one that opens their best album. Like many of the group's best songs, it's set in a high school athletic field, with clever wordplay that juxtaposes sexuality with running track. Murdoch's better than most at finding clever euphemisms, though it's the opening line that stuns most: "Make a new cult every day." When Belle and Sebastian began, they felt like a special kind of secret — the sort of small, mysterious group that disaffected youngsters devote themselves to like religion. From the reading of that mission statement, the song becomes a unique kind of journey from youth to adulthood, from promise to regret, and from gentle indie folk to a chaotic, powerful eruption of noisy rock music. If you only had one song to fully understand the whole of Belle and Sebastian, this is as close as you'll get.
You might also like: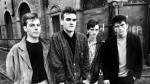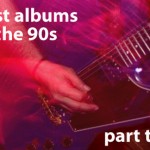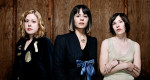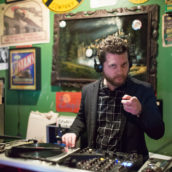 Jeff Terich
Jeff Terich is the founder and editor of Treble. He's been writing about music for 20 years and has been published at American Songwriter, Bandcamp Daily, Reverb, Spin, Stereogum, uDiscoverMusic, VinylMePlease and some others that he's forgetting right now. He's still not tired of it.