Treble's 50 Favorite Vocalists
Three years ago, Treble took a brief shift of focus away from rating and organizing musical compositions to look instead at the music-makers themselves, with an alphabetical survey of 50 great drummers. That seemed to quietly set into motion a commitment to address all of the major player positions in the modern pop-band construct. No doubt we'll eventually put together our thoughts about the world's best guitarists, bass players and keyboardists. For now, we move from our informal look at the drum risers at the back edge of the stage to the microphone and spotlights at the front.
When we opened the discussion on the best vocalists in music, we opened it wiiiiiide. Any time period? Sure. Solo artist or band lead singer? Didn't matter. Any genre? Yep, and that quickly answered the question on including hip-hop—rappers' lyrics, cadence, timbre, and more dictate fandom as much as any melodic style. Whether singing, rhyming, or both, we were looking to honor artists who dominated a market, exhibited versatility, or carved a niche with a distinctive sound. Our voting, then, recognized everything from operatic qualities (Jonsi of Sigur Ros) to actual opera (Luciano Pavarotti), from post-punk narration (Mark E. Smith of The Fall) to next-level bubblegum (Mariah Carey), and from dusty individualists (Patsy Cline) to those rare ensembles where multiple voices were celebrated as one (Beastie Boys).
There are tons of others whose talents we appreciate, but these are our top 50 vocalists—the singers and spitters who consistently lift us up, bring us down, or open and change our minds as needed. It might be one of the more diverse countdowns we've ever assembled. We'd like to think that means it will speak for you, our readers, as much as to you.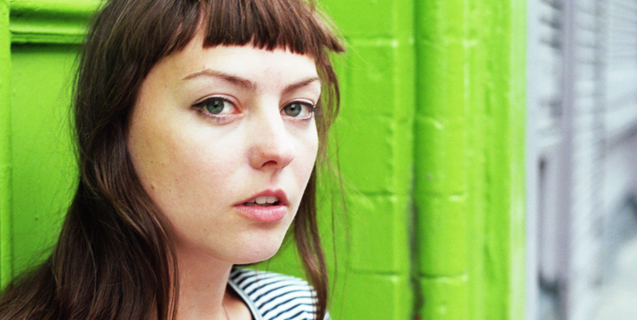 50. Angel Olsen
We start our list, fittingly, with one of modern indie-rock's most promising singer-songwriters. Angel Olsen only has two records to her name so far — Half Way Home and Burn Your Fire For No Witness — but has already showed more depth than some of her contemporaries will in their entire catalog. For starters, Olsen is an incredible and versatile songwriter, capable of pulling off the eerie, Leonard Cohen-esque "White Fire" before switching gears into gritty, electrified folk-rock. But, perhaps more importantly for this list, her voice is a stunning, siren-like instrument. Few musicians can coax an entire venue to attention with nothing but their voice and guitar; even less can do so with Olsen's finesse. – ATB
Watch and listen: "White Fire"; "High & Wild"
49. Roy Orbison
While Roy Orbison's most fun songs are probably his rockabilly tunes like "Oh Pretty Woman" and "Dream Baby," his slow, drama-laden numbers are what solidify his superlative reputation as a vocalist. "Love Hurts," "In Dreams," "Running Scared" and "Crying" are gold-standard pop ballads fueled by his operatic voice, which cannily employs octave shifts, falsetto and vibrato as necessary for the strongest possible dramatic effect. "Crying" may in fact be a perfect song, such a fully formed work that not one iota of its power is lost when covered a cappella and in Spanish! – LG
Watch and listen: "Love Hurts"; "Crying"
48. Jeff Buckley
One of the very first things that you hear on Grace, the only album Jeff Buckley released during his short lifetime, is the gentle, haunting sound of his voice. It's ethereal, but strong, fluttering in a range that suggests it could erupt into a powerful bellow, or shrink to the softest whisper. And throughout the album, Buckley pushes his vocal cords to the limits of their ability, molding his vocal sounds into the necessary shape, whether in a Zeppelin-style rocker like "Eternal Life," or an epic ballad like his now-legendary reinterpretation of Leonard Cohen's "Hallelujah." And though Cohen's version is a wonder of poetic songwriting, it's the dramatic, emotional performance that Buckley gives that makes his the definitive version (sorry Lenny). Buckley was inspired by the likes of Robert Plant, Nusrat Fateh Ali Khan and traditional flamenco singers, giving him the sort of presence that only arrives every couple decades or so. I dare say it'll be some time before we'll hear a similarly haunting singer again. – JT
Watch and listen: "Last Goodbye"; "Hallelujah"; "Lover, You Should Have Come Over"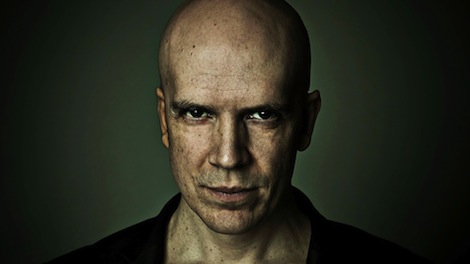 47. Devin Townsend
Devin Townsend approaches music like a mad scientist. He is a fantastic songwriter and musician, but also one of the most skilled and versatile singers in the metal world. Whether he is singing in his trademark operatic style in The Devin Townsend Project, or screaming like a banshee in Strapping Young Lad, or crooning like Elvis, Devin does it all, while somehow managing to allow his strong musical identity to shine through. Like the finest of wines, Devin's vocal brilliance has only increased with time—in songs like "Kingdom" from Epicloud or Strapping Young Lad's "Almost Again," he seamlessly jumps from belting operatic vocals to screaming in a way that is truly rare. – TH
Watch and listen: "Kingdom" (with The Devin Townsend Project); "Almost Again" (with Strapping Young Lad); "Depth Charge"
46. Morrissey
It admittedly takes bigger balls to say some of the things that Morrissey does when he isn't singing, but the fact that Stephen Patrick delivers such acerbic wit and cutting social commentary in the form of a dramatic croon is a special art form all its own. The patron saint of the shy, bookish and sensitive, Morrissey earned his reputation for being the king of mope as frontman for The Smiths in the 1980s, but to boil him down to just that does his talent a disservice. Contrary to many frontmen of the post-punk era, the man can actually sing, and that he'll serenade you into a swoon while uttering something jaw-droppingly insulting at the same time is just vegan, cruelty-free gravy. His performance on "How Soon is Now?" is a thing of restrained desperation. Oh, and his lead on "The Queen Is Dead"? That's nothing, you should hear him play piano. – JT
Watch and listen: "The Queen Is Dead"; "This Charming Man"; "How Soon Is Now?"
45. James Taylor
James Taylor's records got played in the black neighborhood I grew up in. In almost every home, he was one of the few white artists that remained a staple in the soul- and funk-heavy record collections of our parents. There's a comfort in the voice of Taylor: a full meal and a warm fire. Perhaps no song exemplifies what James Taylor is capable of more than "Your Smiling Face," a bouncy, funky song in which Taylor doesn't compromise his relaxed, easygoing cadence. The truest mark of a skilled vocalist isn't bending themselves around whatever song they're given. It's making the song bend to you. – HA
Watch and listen: "Your Smiling Face"
44. Killer Mike
It's fucking great to see Killer Mike on his current Run the Jewels victory lap, as his collaboration with El-P has produced two of the best rap albums of the past two years. Mike is one of hip-hop's singular voices, as much for his literal voice as his lyrics—an instrument capable of turning from a whisper to a shout (or anything in between) on a dime. Whether he's casually shit-talking rappers who can't reach his level or issuing booming proclamations about the shit state of affairs America's in, that voice elevates him above most rappers. – LG
Watch and listen: "Close Your Eyes (And Count to Fuck)" (with Run the Jewels); "Don't Die"
43. Prince
So much has been made of Prince's ability to play pretty much any instrument under the sun, and with technical virtuosity at that, that his vocals sometimes go overlooked. And that's pretty remarkable, because his voice might very well be the best instrument he's got (OK, sure, he can play some goddamn guitar — let's call it a tossup). He can play it about one of a million ways. Intimate loverman sing-speak? Yeah, he can do that. High-pitched screech? Yup. Operatic falsetto? Damn straight. I could keep going, but if none of that impresses you, let's not forget that this is the man who added about 12 syllables to the phrase, "Girl, you got an ass like I've never seen" and made it sound like poetry. Can't compete with that. – JT
Watch and listen: "Little Red Corvette"; "When Doves Cry"; "Uptown"
42. Frank Sinatra
Rarely has a voice found its musical home more naturally than it did for Frances Albert Sinatra as the 1930s gave way to the jazzier, cooler, more swingin' 1940s. Buoyed by the rise of the radio and the phonograph in homes across America, Sinatra's suave, swaggering, yet deeply emotional delivery appealed to a younger audience than the more traditional strains of the Bing Crosby crooner school. Rock 'n' roll may have curtailed his reign as teenage heartthrob or hipsters' choice, but sheer class like Sinatra's cannot be deterred by passing trends. Ol' Blue Eyes is timeless. – MP
Watch and listen: "All or Nothing at All"; "In the Wee Small Hours of the Morning"; "It Was a Very Good Year"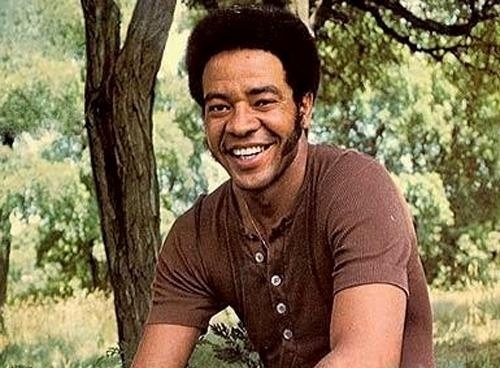 41. Bill Withers
I didn't grow up listening to Bill Withers, but when I listen to him now, it feels like his voice was always there. Withers' voice is distinct; his measured vocal style said more with a calm tone than what other singers said with a scream. There is a plain-spokenness to Withers' voice that was forthright and genuine, a voice to trust. In a BBC concert performance of "Grandma's Hands," he speaks about writing the song; like a born storyteller, there's a warmth and innate listenability. You know that saying about listening to someone read a phone book? There's a truth to it with Withers. His story and the subsequent performance of the song has a charm and realness that envelops you. It somehow feels like it was always there. When he sings about being used, it's with a clear-eyed honesty, with equal parts vitriol and sorrow, and in "Ain't No Sunshine" a weariness and resignation—each performance a sincerity that makes you immediately identify with him and understand him. – JI
Watch and listen: "Grandma's Hands"; "Use Me"; "Ain't No Sunshine"