10 Essential Albums produced by Butch Vig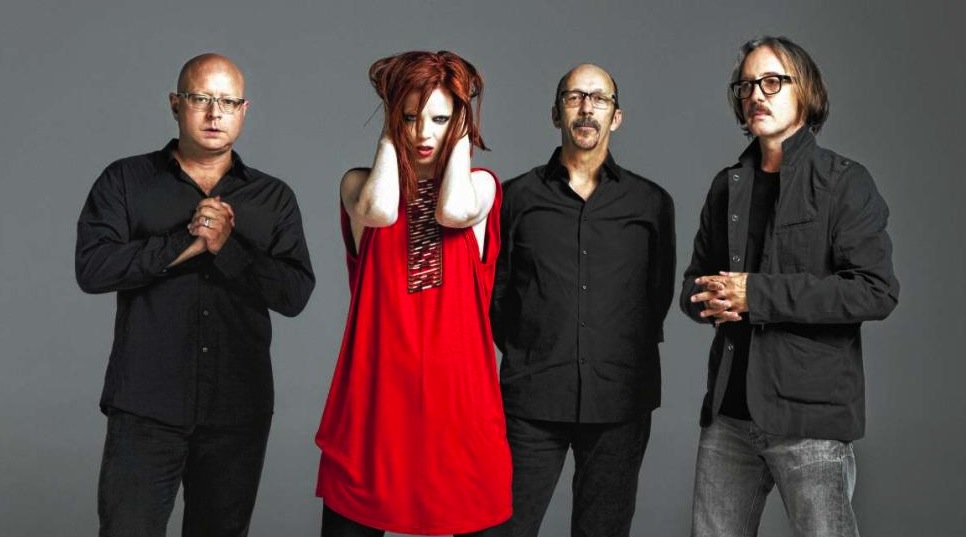 The celebration of and nostalgia for the rise of modern rock has been going on for a few years now, hitting a fever pitch in 2014 buoyed by Nirvana's induction into the Rock and Roll Hall of Fame. It continues still, and with this year's 20th birthday of a little concern called Garbage we have to acknowledge one man's influence on recent history's wall of sound.
Bryan David Vig has a modest, almost quaint musical upbringing. He drummed in a variety of small-time garage bands, broke through on a soundtrack album, then set up shop in a Madison, Wisconsin studio 94 miles east of his childhood home. Butch's earliest production work for his bands, friends, and neighbors began as trial-and-error, but eventually turned into curiosity with (and obsession over) the manipulation of sound. His reputation snowballed down the music industry's mountain, and the names on Butch's schedule got bigger and bigger.
Sessions for albums with the likes of Die Kreuzen would beget sessions with Urge Overkill, then Sonic Youth, then Smashing Pumpkins, then Foo Fighters. And somehow, Vig would also find time for five Garbage LPs with longtime friend and production partner Steve Marker, old bandmate Duke Erikson, and steal-of-the-century frontwoman Shirley Manson. Here we pick 10 of the most important albums produced by Butch Vig, helping to define alt-rock as it broke into the mainstream and then became part of it.
---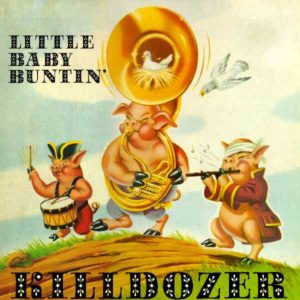 Killdozer – Little Baby Buntin'
(1987; Touch and Go)
Before Butch Vig became known for making loud music accessible, he first had to make it discernable and understandable. That skill was honed working for Madison scuzz-rockers Killdozer, their early version of grunge combining punk and metal power with weird, vulgar narratives, somewhere between The Dead Kennedys and Butthole Surfers. Vig's efforts to clean up the sonics of Michael Gerald's tales of white trash assholes in effect slowed this third album down, giving work like "The Puppy," "Ballad of My Old Man," and a cover of Neil Diamond's "I Am…I Said" a sludgy majesty. It would be a harbinger of his later work with noisy songsmiths like Tad and Helmet. – AB
---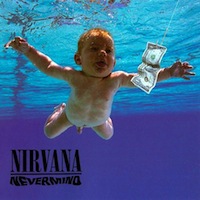 Nirvana – Nevermind
(1991; DGC)
Always the elephant in the room, this darling of a record has wound up on more top/essential/whatever lists than one can count. Like any popular record, sure, it's sometimes overhyped. But there's also good reason for its praise. Here at Treble, we've spent more than our fair share of time detailing the elements that Kurt Cobain, Krist Novoselic and Dave Grohl put in to make the songs on Nevermind so great. (And there's no doubt we will again; though I'm personally more of an In Utero fan if I had to choose.) But there's plenty more to say about how—whether you love or hate the man's work—Butch Vig helped craft Nirvana's sophomore record into the ultimate alt-rock staple of the early '90s. As the resulting slew of imitators would prove, the combination of loud rock in the recording room and pop-sensibility in the producer's chair resulted in powerful cuts crawling with hooks that are still stuck in most early listener's heads over two decades later. – ATB
---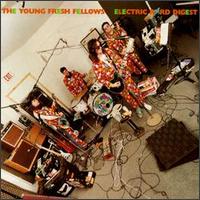 Young Fresh Fellows – Electric Bird Digest
(1991; Frontier)
It would take a few more years, albums, and artists until Butch Vig could be a consistent Scott Litt to some other R.E.M., but this was Vig's first legitimate foray into melodic college rock. From the start of their career these Seattle power-poppers were funny in a sneaky sort of way, sharing common ground with the likes of John Wesley Harding and They Might be Giants. This third album found them getting a little more serious and world-weary, and with that emotional weight came sonic heft from behind Vig's boards. It made effortless the shifts of Scott McCaughey and company between proto-emo ("Looking Around," "Fear Bitterness and Hatred") and joke rock ("Hillbilly Drummer Girl," the throwback-sounding "The Teen Thing"). – AB
---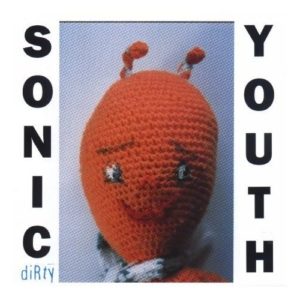 Sonic Youth – Dirty
(1992; DGC)
The first of two collaborations between Vig and Sonic Youth, Dirty came at a time of change for the NYC noise rockers. After an indie-breakthrough with 1988's Daydream Nation and moderate mainstream success with 1990's Goo, Sonic Youth went for a change in direction with their recorded sound, winding up with Vig as producer and Andy Wallace as Dirty's mixing engineer. (This is the same team that worked on Nevermind, also released on DGC, though Sonic Youth claim this was merely a coincidence.) While the music on the record was a solid mix between the more alt-rock leaning Goo and the band's no-wave past, Vig's production wasn't a far cry from his work with Nirvana at the time, with a strong focus on clean recordings and discernable sound structures—an element Vig is known for being hands-on with. Dirty also has the unique credit of being the only Butch Vig record that Ian MacKaye will ever appear on, with the Minor Threat/Fugazi icon contributing additional guitar to "Youth Against Fascism." – ATB
---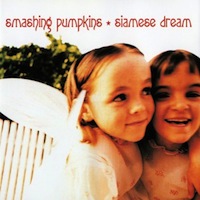 Smashing Pumpkins – Siamese Dream
(1993; Virgin)
The lore behind Smashing Pumpkins' troubled masterpiece Siamese Dream is pretty well known at this point, and a lot of that comes from Vig's own account of observing the band on the brink of collapse while he worked on the album with them. D'arcy Wretzky and Billy Corgan would isolate themselves from the rest of the band, James Iha wouldn't speak to anyone, and Jimmy Chamberlin was in the grip of a serious addiction at the time. As such, it's something of a miracle that the album exists at all, though Vig's own involvement probably deserves a lot of the credit. He and Corgan worked on much of the album themselves, sometimes spending an entire week on a minute's worth of music, making this a bit like the recorded music equivalent of stop-motion animation. The end result, however, is immaculate—loud, unbelievably dense and beautiful in its overwhelming glory. It's the band's greatest single work, a defining alternative rock statement and simply one of the best single collections of songs of the 1990s. – JT
---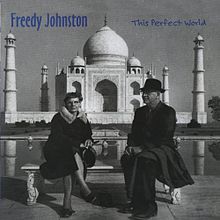 Freedy Johnston – This Perfect World
(1994; Elektra)
So much of Butch Vig's work is defined by loud guitars, lots of distortion—a good crunch, if you will. But he's been behind the boards of some lower key releases throughout the years, some of them a considerable distance from the big, grungy sound of Nevermind. In 1994, Vig teamed up with singer/songwriter Freedy Johnston, whose earthy sound uses distortion only sparingly, often trading it in for a clean, jangly tone, or a haunting acoustic sound on highlights like "Cold Again." But while Vig could often be found near the sounds of six-string overdrive, more than simply perfecting an alt-rock aesthetic, he had a way with impeccably produced singles, and This Perfect World starts off with one of the best, albeit underrated tracks of the '90s: "Bad Reputation." Its alt-country twang and bright strokes of guitar are a winning counterpoint to a track that's actually quite sad at its core. Turning subtlety into a hit is, after all, a bigger challenge than a big noisy rock song. – JT
---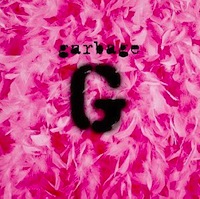 Garbage – Garbage
(1995; ALMO Sounds)
Butch Vig's first big exposure to the public came doing synthesizer music for B-movies, the most famous (?) among them being Slumber Party Massacre. After producing countless straight-up rock bands, and inspired by a string of remix projects and the growing success (at the time) of artists using electronic instruments, Vig felt the itch to get back in front of the mics and do it himself. He started playing with his old Spooner bandmates Steve Marker and Duke Erikson, then recruited Shirley Manson out of the Scottish band Angelfish. The resulting cuts were steeped in The Clash samples ("Stupid Girl"), trip-hop on steroids ("Queer"), sneering dance-pop ("Only Happy When it Rains"), and impossibly filtered blues-rock ("Vow"). Despite its piecemeal construction in between other projects, this glossy debut was an international smash and turned the gothy, sultry Manson into a legitimate star frontwoman. – AB
---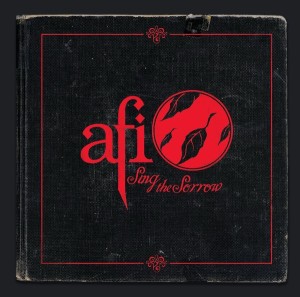 AFI – Sing the Sorrow
(2003; Dreamworks)
When Sing the Sorrow came out, I was 15 going on 16, transitioning from a punk/goth phase in both dress and musical taste. But as anyone who knows me can confirm, I still am that angsty kid at heart. I just stopped needing to shove it in everyone's face and found (somewhat) more productive ways to express it. This parallels the transformation AFI experienced with Sorrow, their major-label debut. It's no less dark than their noisier past work, but doesn't shy away from the towering hooks that the Cali quartet always hinted at. They're unveiled in full glory here, with the coaxing of Butch Vig and the late pop-punk producer maestro Jerry Finn.
As with Vig's stewardship of Nevermind, he doesn't force these massively catchy melodies on AFI—he lets them occur organically, only adding occasional bells and whistles (a piano here, a brutal measure of industrial noise there). The sound on Sing the Sorrow is the band they were meant to become—a versatile monster, capable of speedy fury ("Dancing Through Sunday," "Death of Seasons") but just as comfortable riding the slow, menacing groove of "The Great Disappointment." (Points to Vig for never allowing Hunter Burgan's bass to get lost in the mix.) Jade Puget's guitar playing—be it riffs or arpeggios, clean or harshly distorted—is integral to singer Davey Havok's melodies in a way that wasn't common among AFI's peers. At the time, listeners knew Havok could scream and shout, but had only heard hints of how he could belt. His vocals are tremendous in their full range, adding real weight to what, in the voice of someone less accomplished, could be unbearably melodramatic goth lyrics, most notably on "Girl's Not Grey," "This Celluloid Dream," "Bleed Black" and the aching ballad "This Time Imperfect." Although AFI never nailed this sound as perfectly again ("Miss Murder" on decemberunderground comes close), I fucking loved and blasted and related to this record in all its gorgeous darkness then. And I fucking love it now. – LG
---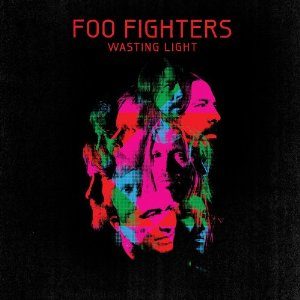 Foo Fighters – Wasting Light
(2011; Roswell/RCA)
By 2011, Nirvana-drummer turned Foo Fighters frontman Dave Grohl had passed the make-wads-of-money phase of his career and pummelled straight into the artsy, exploratory phase. But for Grohl, this didn't mean experimenting outside pop-rock sound structure or genre bending, but exploring musical history through a variety of means. He's embarked on a number of documentary projects, including a perhaps-too-high-concept ordeal on HBO, which made a much more interesting series than it did a record. (Seriously, Sonic Highways isn't really worth your time.)
But before getting a little too heady with that project, Grohl took Foo Fighters on a different sort of adventure back in time—bringing the band into his garage to record exclusively using analog equipment. To pull off the feat, Grohl reunited with Vig for the first time since Nevermind. The producer reportedly had to spend time re-learning outdated studio techniques that he had forgotten since learning them at the start of his career. (Humblebrag much?) For Foo FIghters' part, they beefed up their lineup by bringing back in guitarist Pat Smear (ex-Germs and Nirvana's fourth member on tour) and writing some of the tightest rock songs of their career. I'll be honest: Vig isn't my favorite producer and the Foos are far from my favorite band, but Wasting Light is a record I enjoy every time I spin it. Without a mirage of over complicated tricks to hide behind, it's just a raw, rocking good time.- ATB
---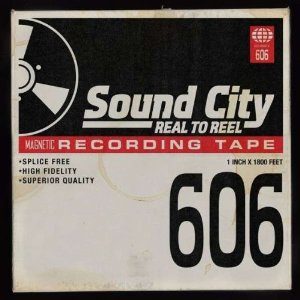 Various Artists – Sound City: Real to Reel
(2013; Roswell)
Sound City was Dave Grohl's labor of love to tell the story of—and rescue the production board from—the namesake recording studio in Los Angeles. His twist on the documentary was to bring together artists who worked there, and others inspired by them, to record new music. Vig oversaw these performances compiled on the soundtrack, and the music is as fun, varied and startling as the supergroup lineups assembled from song to song. "You Can't Fix This" is a perfect Fleetwood Mac throwback for Stevie Nicks (backed by members of The Wallflowers and Foo Fighters); surviving Nirvana members propel Paul McCartney to another Grammy on the edgy "Cut Me Some Slack"; Grohl, Josh Homme and Trent Reznor go deep and meditative on the "Mantra" instrumental. It's hard enough wrangling one band of egos and personalities, but just try it with an all-star cast from across musical history. This was Vig's "We are the World" moment, and cemented Grohl as the yin to his yang. – AB
You might also like: