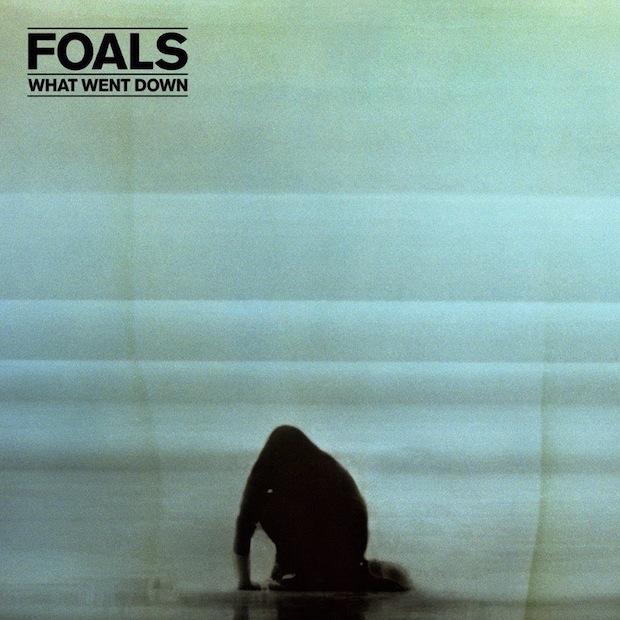 Foals are torturing themselves. For the band that rose to prominence nearly ten years ago in the UK as the technical, erudite math rock group from the same private school that spawned Radiohead, they have now matured into a fairly sophisticated, finely textured, visibly confident group of writers and performers. Why then—why, oh why—would they feel the need to embark on a distinctly unartistic diversion into stadium rock?
It doesn't even seem to sit well with the band themselves. Frontman Yannis Philippakis, known as something of a sparky individual at the best of times, has become yet more evasive and enigmatic in interviews to support this, their fourth studio album. He has spoken of how "being self-destructive brings out your best art," and yet by destroying their hard-earned individuality (based on, in their own words, a fusion of "techno, Steve Reich and afrobeat"), and dumping in its place a lumpen, generic, Biffy Clyro-lite lead single, custom made for corporate festival singalongs, it's difficult to agree. What Went Down's opening title track is a major moment in Foals' career, one way or another.
Perhaps the warning signs were there with the single "Inhaler" from previous album Holy Fire. That track channeled the ebullient and physical energy of Foals' live shows more directly and more literally than any previous studio output, but without sacrificing the band's solid foundation of intricate songwriting and multi-layered arrangements. Holy Fire celebrated what had established Foals as an interesting band, while also demonstrating a harder-edged development—so much so that it earned them an invitation from Metallica to play their Orion Festival in 2013. "What Went Down," by comparison, is a moderate rocker with very little to delve into beneath the bombast. Philippakis repeatly shout-sings "When I see a man, I see a lion/You're the apple of my eye" with such overwhelming sincerity that you could almost be fooled into thinking it meant something. It's a disappointing progression, but the cold reality is that it's likely to draw in new fans.
Quite what those new ears will make of the rest of What Went Down, however, is anybody's guess. After the disorienting blow of the opening track, we are greeted with "Mountain at My Gates," still relatively hard-rocking, but at least without the same egregious anthemic ambitions. Thereafter, the album makes a welcome return to the polyrhythmic indie funk upon which Foals made their reputation. In its best moments—"Birch Tree" and "Night Swimmers" stand out – we are treated to rich, saturated arrangements of fluttering, interlocking guitar sketches and wiry, danceable basslines. The epic closing track "A Knife in the Ocean" taps into the same stream that produced "Spanish Sahara," still their most celebrated song. It may lack the stark originality of that track, but it is an easy highlight in the context of this album. Foals prove with these numbers that they are still able to create, mature and develop in the way you would hope (keep this up and they'll be Stallions in no time). Unfortunately these tracks are few, and too often tracks such as "Give It All" and "Albatross" drift by tediously, uneventfully. "Snake Oil" is a strange detour into desert rock that makes little impact and "London Thunder," despite a beautiful lyrical depiction of the ennui of a detached and exhausted traveling musician, ultimately becomes too sappy.
That Foals have arrived at their fourth album with a fanbase as robust as ever is testament to their songwriting and their live reputation. There remain signs of the former on What Went Down, but in their effort to incorporate the latter into their records, a faultline has emerged. Whether or not it is an indication that their current level of success frustrates them, it is true that without the aberrant opening track, this would be considered their weakest effort to date. That track's inclusion will swing your appreciation of What Went Down for good one way or the other, and it will depend on your tolerance levels for stadium rock.
Similar Albums:


Metronomy – The English Riviera


Bloc Party – Four


Foals – Holy Fire