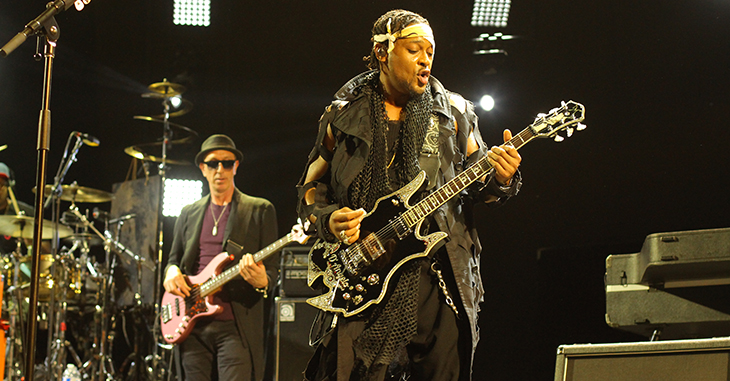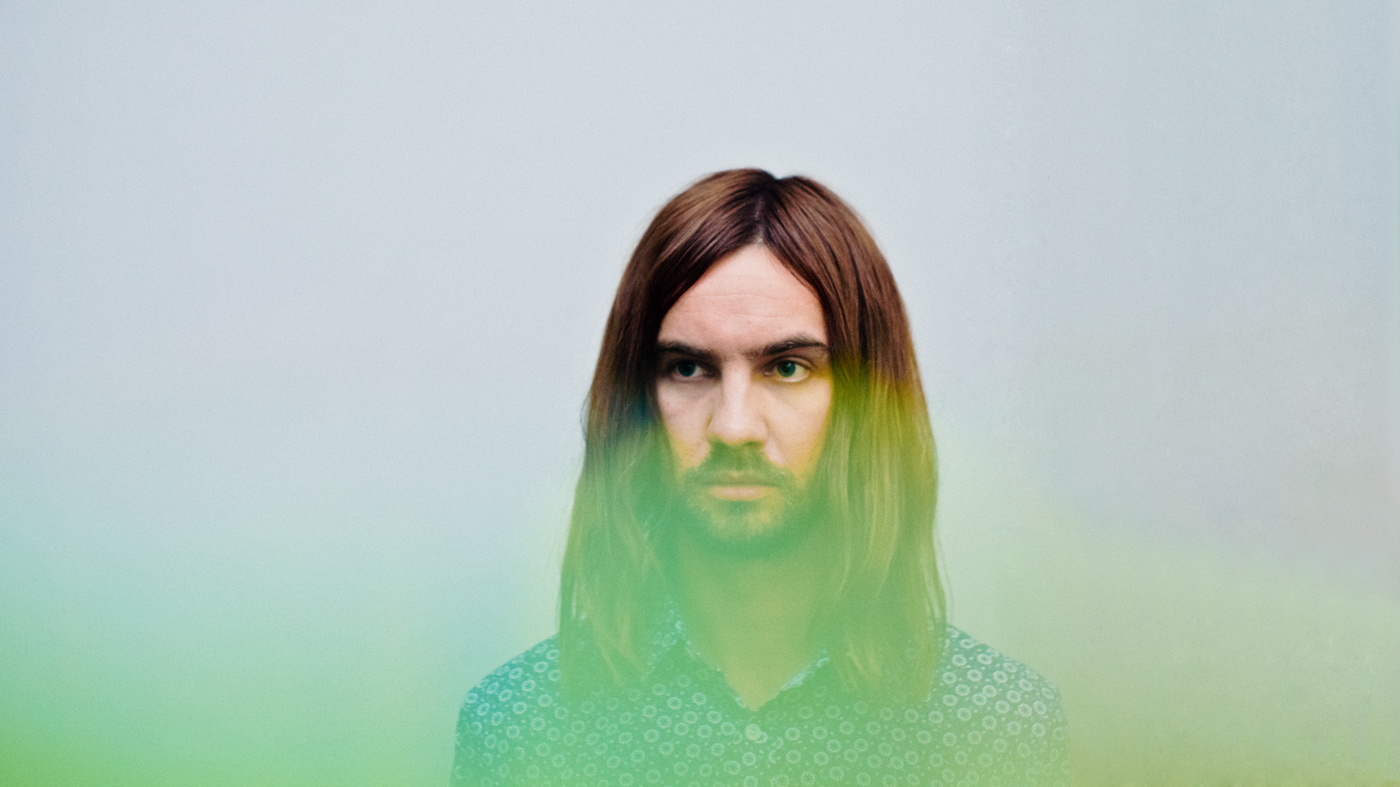 10. Tame Impala – "Let It Happen"
from Currents (Interscope Records)
One word encapsulates Tame Impala's standout leadoff track to their third album, Currents: pulse. Throughout the track, a subconscious force pushes the song forward, an underlying motif of running away on the horizon. Tame Impala exposes a new aspect of their creation spectrum. Here, we get a taste of their synth-bilities, as there is a clear emphasis on the computer generated rather than the human-made. Synths that pour over the pre-chorus give an illusion of traveling underwater, introducing the listener to perfected synth bliss. Frontman Kevin Parker's ideal and approach to psych has taken on a new, re-energized form. Parker's lyrics feel ethereal, far away, as if he has taken on the role of omniscient narrator. Aside from twangy, summer-night-cool bass cameos, Tame Impala relies on enticing synth on this track. "Let It Happen" is a pure, organic example of the band's fresh outlook, a sampler platter of all that their future will include. — VC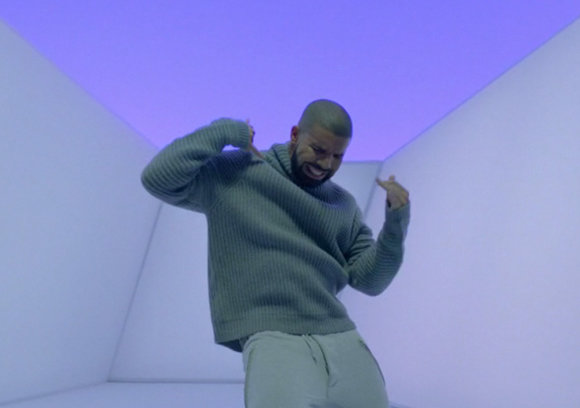 9. Drake – "Hotline Bling"
Single (OVO/Young Money)
Its impact made that much more massive by the meme-industrial complex, "Hotline Bling" is a fascinating fusion of the nastiest and most universal aspects of Drake's music and public persona. It's arguably catchier than "Hold On, We're Going Home," with light H-town drum patterns and a warm synth riff bolstering Drake's best singing yet. But unlike that irony-free love declaration, the hook candy disguises a revealing examination of ugly male jealousy. Drake's discussion of his ex's "reputation" and how she "started wearin' less and goin' out more" is borderline slut-shaming, and its roots in a place of hurt don't change that.
But the jealousy of spurned lovers is such a foundational element of pop (and, y'know, all art) as to be branded on its skin. Nearly everyone has thoughts similar to this after being dumped, including those who objectively know they shouldn't be petty. And there's a self-awareness here, especially in Drake's intonations during the middle piano-tinkling breakdown, that betrays the narrator's displeasure with his own anger and pathetic need. It's disagreeable, but you get it. It's why Drake remains widely popular, despite every meme, despite every tryhard faux-offended burn by music writers in search of retweets. — LG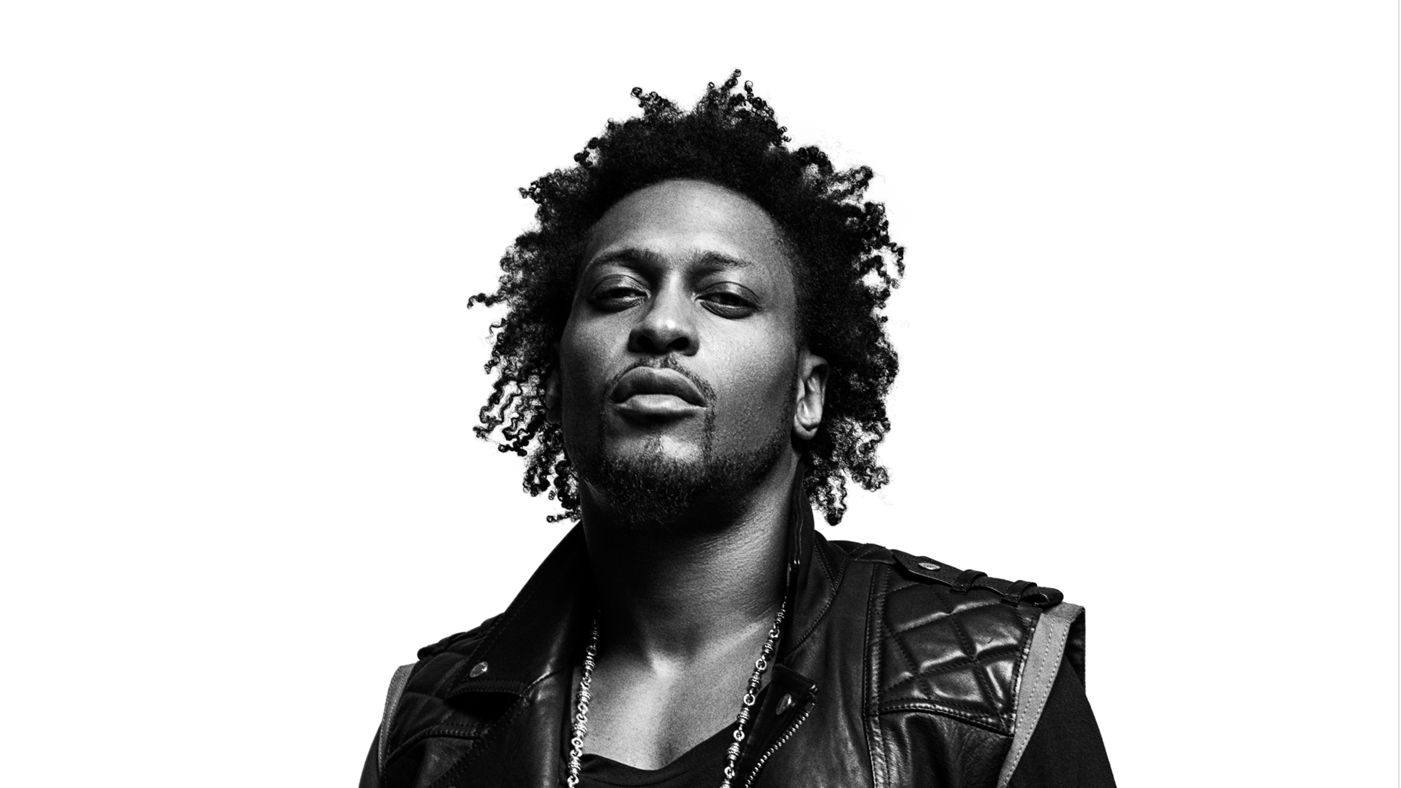 8. D'Angelo & the Vanguard – "The Charade"
from Black Messiah (RCA)
It has, in many ways, been a long year since D'Angelo decided to accelerate the release of his first music since 2000. At the time, it was prompted by the exoneration of Darren Wilson in the case of the killing of Michael Brown. Then, as now, the air is rich with social and political dismay, and if Kendrick Lamar has been able to articulate some of the anger and frustration this year, then D'Angelo got there first. "Crawling through a systematic maze to demise, pain in our eyes/Strain of drownin', wading through the lies," he sings, the pain every bit as much in his voice as it is in his eyes.
The track is woozy and psychedelic, a claustrophobic melting pot of highly emotive ideas and performances, different to anything we've heard from D'Angelo in the past. His guitar lines are plaintive and melodic, never allowing the negativity to grind them down. Pino Palladino's basslines growl, and it is only Questlove's peerless drumbeats that allow the fury to come to the fore. It is, unfortunately, a song for our times. Let's at least be thankful that there are artists thoughtful and expressive enough to document it. — MP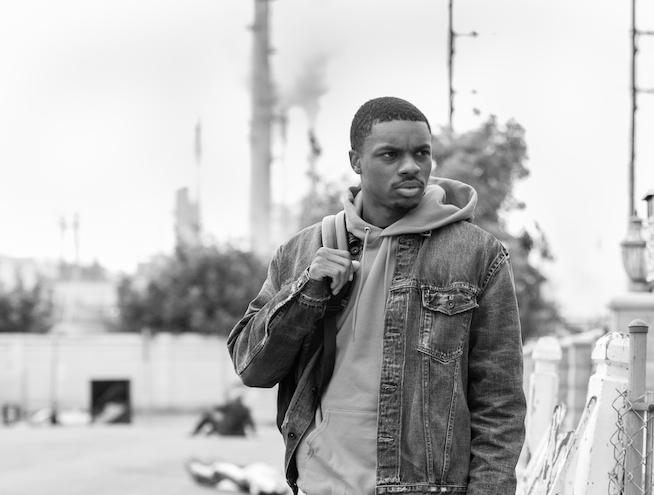 7. Vince Staples – "Norf Norf"
from Summertime '06 (Def Jam)
The video for "Norf Norf" opens with the heavy-lidded Long Beach rapper starting straight into the camera. A rapper with a knack for matter-of-fact lyrics, Vince Staples' stare bores through you as he begins rapping from the back of a car. When the camera pulls out, the car is revealed to be a cop car and compatriots are being roughly handcuffed. These stark scenes, shot in black and white, illustrate the lived reality for many men. The video doesn't attempt to create an allegory, adding in fantastical sets or characters, rather it's straightforward and unblinking. For those of us who can't even attempt to fathom these realities, the stark storytelling of Vince Staples can be startling but it's also important to see clearly. When he raps "I ain't never ran from nothin' but the police," it points to the power the police wield, the militarization of the police, and the many lives lost and altered by police actions. Staples raps with clarity and urgency here, accompanied by a cold and tense instrumental by Clams Casino. He articulates life in Long Beach and the crimes committed with chilling honesty, a lucidity that does not glamorize nor condemn. — JI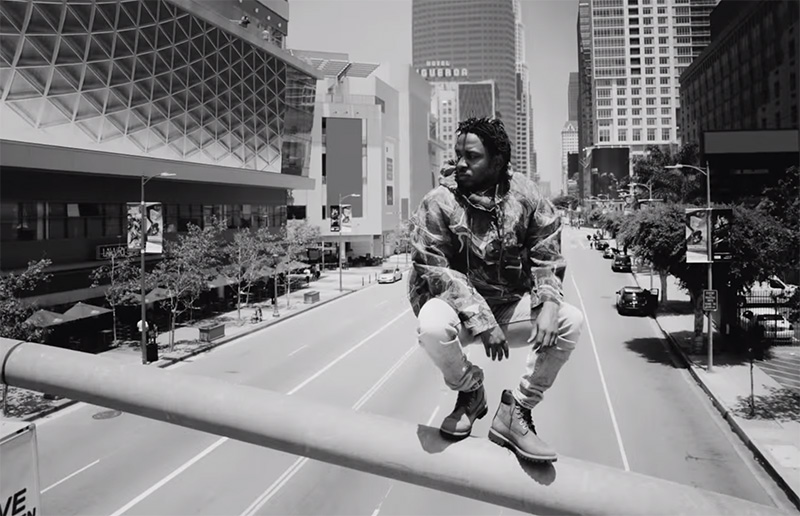 6. Kendrick Lamar -"Alright"
from To Pimp A Butterfly (Interscope)
I just (Trayvon Martin) don't (Mike Brown) understand (Eric Garner) what Lamar was (Walter Scott) going for (Samuel DuBose) here. What (John Crawford III) made him (Renisha McBride) think (Jeremy McDole) a call (Dontre Hamilton) to arms (Eric Harris) anthem (Tamir Rice) about (Tony Robinson) black people (Yvette Smith) fighting hard (Clementa Pickney) to (Sandra Bland) overcome the (Rekia Boyd) vicious (Freddie Gray) present (Nicholas Thomas) in order (Mansur Bell-Bey) to get (Justus Howell) to a (Meagan Hockaday) better the future (University of Missouri) was going (Laquan McDonald) to resonate (Jamar Clark) in 2015. (Am I going to turn into a hashtag in 2016?) — BR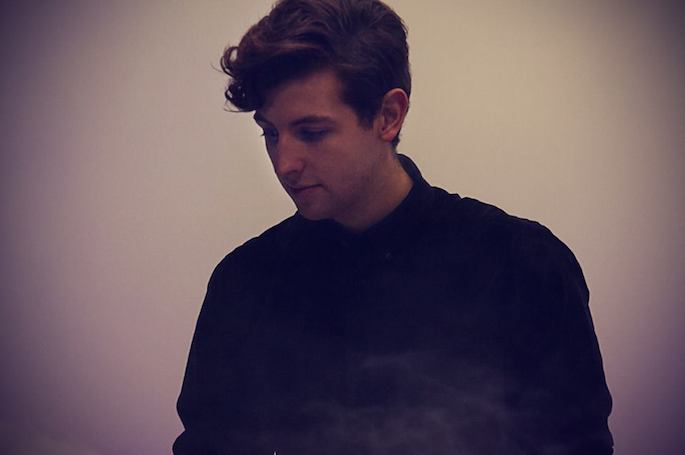 5. Jamie xx (feat. Romy) – "Loud Places"
from In Colour (Young Turks)
Despite featuring two-thirds of The xx, and with a distinctive guitar lick that could have been lifted out of their catalog, there's no way in hell this potential 3 A.M. anthem could fit on something like Coexist. The erstwhile Jamie Smith wants to position this bit of sad electronic balladry against "Hello" and the Adeles of the world, and damned if he doesn't pull it off.
The xx's vocalist Romy Madley Croft starts the song up front in both mix and message, as clear as she's rarely been before. She casts herself as recently broken up, and for as much as she wants to focus on her own recovery and social life, she's torn between regretting that the ex is gone and hoping he's floundering as badly as she is. She eventually gives way to Jamie dropping in samples from Idris Muhammad's soul-jazz chestnut "Could Heaven Ever Be Like This."
It's not so much ironic as it is skillful that Jamie xx fills a song called "Loud Places" with softly insistent audio to get his point across—lots of glass and bell tones, along with muted echoes of voices, wooden percussion, handclaps. Then he goes and juxtaposes Muhammad's words of comfortable joy ("I feel music in your eyes/I have never reached such heights") with Romy's embrace of new pain ("I go to those places/Where we used to go/They seem so quiet now"). And therein lies the ultimate success of this track: sourced sounds used to develop contrast, and therefore drama. – AB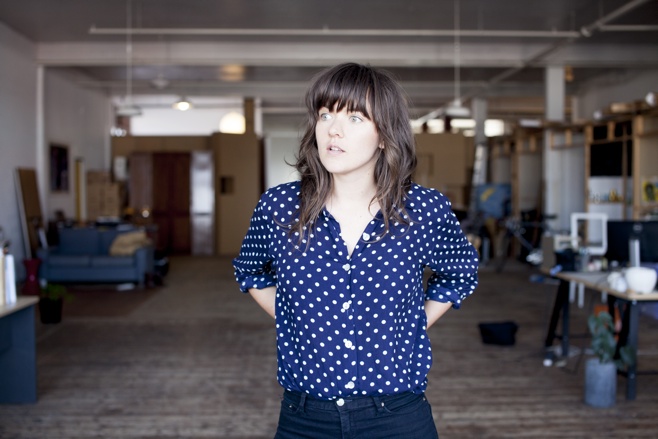 4. Courtney Barnett – "Pedestrian at Best"
from Sometimes I Sit and Think, and Sometimes I Just Sit (Mom+Pop)
Courtney Barnett's inner monologue (presented in "saturated analogue") doesn't stay on the inside. In fact, it's less a thought process than a stream-of-consciousness airing of grievances. About herself. About perceptions of her. About what's expected of a performer or entertainer. And she runs through each of her complaints, concerns, worries, gripes and dismissals at the pace of '65-era Dylan at 45 RPM against a scruffy garage-punk arrangement. "Pedestrian at Best" is like getting tangled up in a graphic word cluster, where "Despise," "Exploit" "Resentful" "Crisis" and "Disinterest" show up in in 92-point boldface.
"Put me on a pedestal, I'll only disappoint you," Barnett moans, sounding less like she's down on herself than resigned to giving what amounts to less than a whole fuck. If that were really the case, "Pedestrian At Best" wouldn't be the punk rock revelation it is, kicking shit in the face of outside validation and those who put too much faith in it, while succumbing to our natural inclination to be sidelined by that very need for it. So, naturally, it's number four on this list. I don't think that's a joke, but if you think about it, it's pretty funny. — JT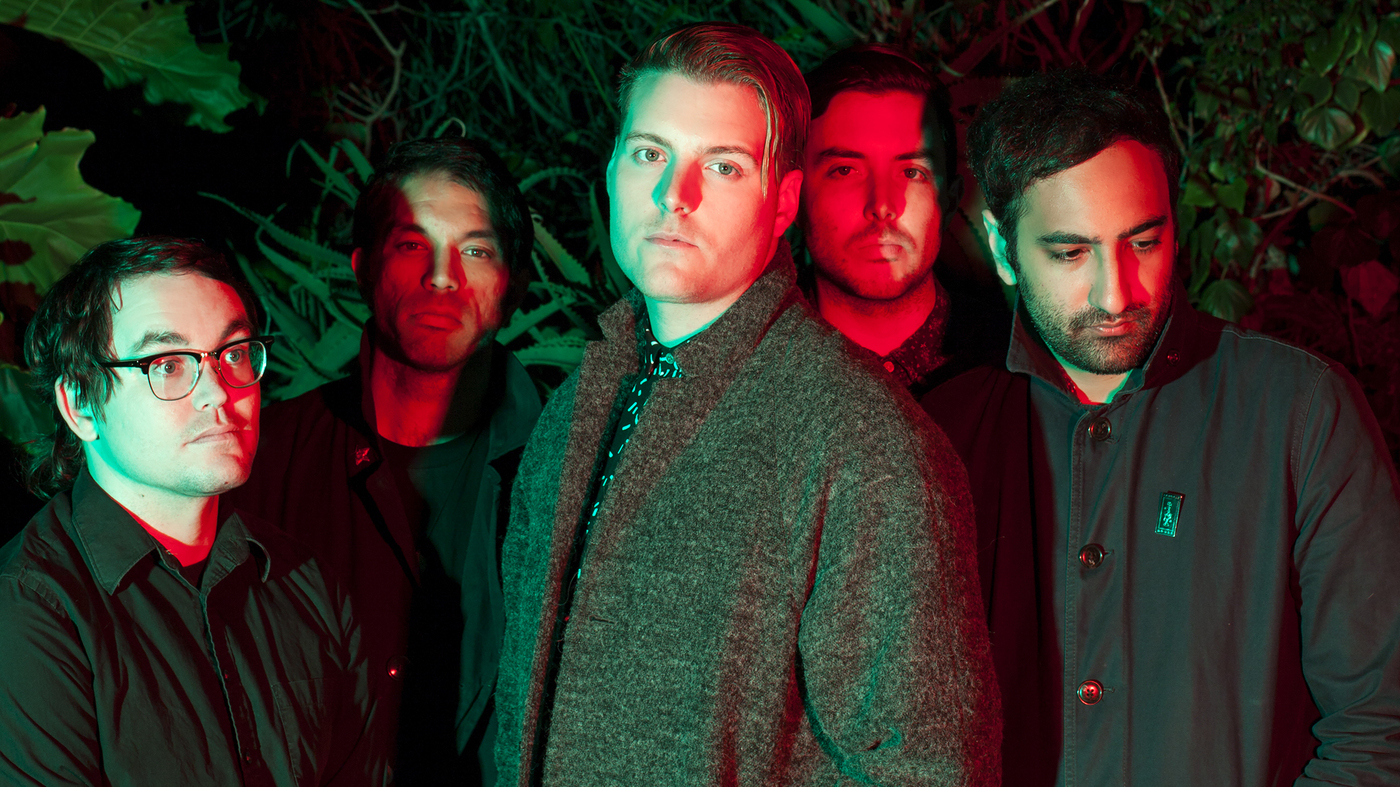 3. Deafheaven – "Brought to the Water"
from New Bermuda (Anti-)
New Bermuda's opening track "Brought to the Water" opens with atmospheric fanfare, only to burst into a massive chug, as if to dramatically answer the question of whether Deafheaven would be able to live up to the album's much-hyped predecessor Sunbather. That album had the more cynical among the metal community questioning if they were metal at all, much less black metal. While the black metal part is debatable in certain instances, they've transcended the debate entirely. George Clarke's vocal performance is more varied than the static screamed patterns of their first two albums. His growl is lower and carries a nastier rasp to it. The guitars finds a melody—damn near a solo—as they come out of the more powerfully driven riff before returning to their wheelhouse of cleaner guitar with a gorgeous, post-rock feel. This song doesn't drone enough to be called shoegaze. It proves Deafheaven can flex their metal muscle plunge into powerful pummeling when needed, but still offer a dynamic balance that defines who they are as a band. – WL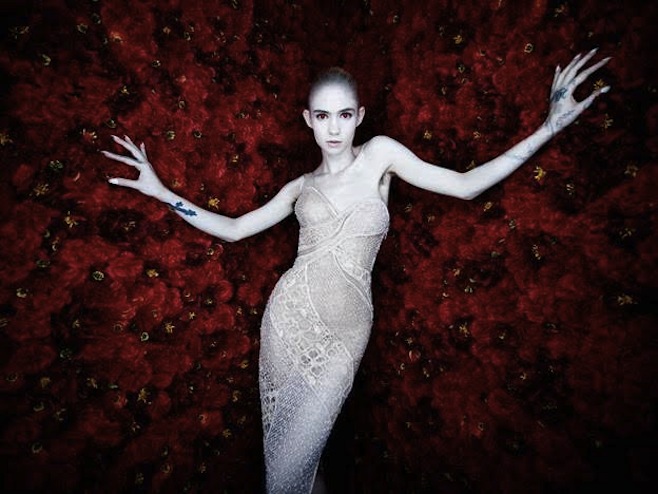 2. Grimes – "Kill v. Maim"
from Art Angels (4AD)
Grimes' Art Angels takes her bombastic, J- and K-pop-influenced electro-pop to a whole new level, but if there's one track with more intensity, more positively overwhelming than any other, it's "Kill V. Maim." With its power-stomp verses, its faux-cheer choruses and its increasing series of peaks and highs, it's truly the most riveting pop track of the year. But even more intoxicating than Grimes' production and performance are the themes and attitude of the track, whose narrator is a Goodfellas-esque, gender-switching gangster vampire. In execution, the track is a bad ass battle anthem of sorts, with Grimes' defiantly declaring "You gave up being good when you declared a state of war," but upon repeat listens it becomes much more. It's a feelgood anthem. It's a "fuck you" stand-off. It's a dance-battle catalyst. But, most importantly, it's a crown achievement by an artist who's no stranger to near-perfection. — ATB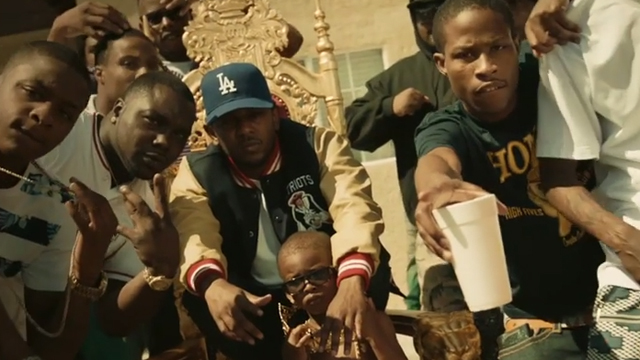 1. Kendrick Lamar – "King Kunta"
from To Pimp a Butterfly (Interscope)
Come along with me, won't you, 15 years into the future. One of 2015's 15-year-olds will be a 30 year-old music writer for a music publication having a prominent spell and therefore about to be bought by Conde Nast. They are doing best of '10-'20 and "King Kunta" will be, if not on the throne, then surely in the throne room.
Our writer, thinking back to the ides of March in 2015, will remember clicking on the track and feeling that thump in his or her heart at the first bass note, might finding the word "timeless" appear on the screen. That seems like it'll do. After all, "King Kunta," with its James Brown samples and Compton strut, is G-Funk-able and danceable enough that it will be impervious to music trends—the king stays the king, catchy stays catchy. It might be something akin to Kendrick Lamar's "Free Fallin'," not his best song, but the one that can come on the radio (or whatever music machine you've got) and it'll never get turned down or switched off.
On the other hand, the song couldn't be more 2015, a year—after Baltimore, after Charleston—in which there seems to be hints of a more honest airing the country's ordeal with race and violence toward black Americans. And here we have Lamar name-checking Kunta Kinte, Alex Haley's maimed slave and turning him into an empowering figure, setting up the defiant release in  song's key line, "Aw, yeah fuck the judge/ I made it past 25 and there I was/ A little nappy headed nigga with world behind him… Straight from the bottom/ This the belly of the beast/ From a peasant to a prince to a mohterfuckin' king."
Still, "King Kunta," might be something else. It's something that seems to exist in the senses—the smell of Ralph Ellison's yams in the wind bring memories back into the present, causing an original thought, and new action that can only be experienced then and there. "King Kunta" is like that. It's not timeless insofar that it's never going to not be new.
Relevant will do. — SC