Year-in-review 2015: Cody Davis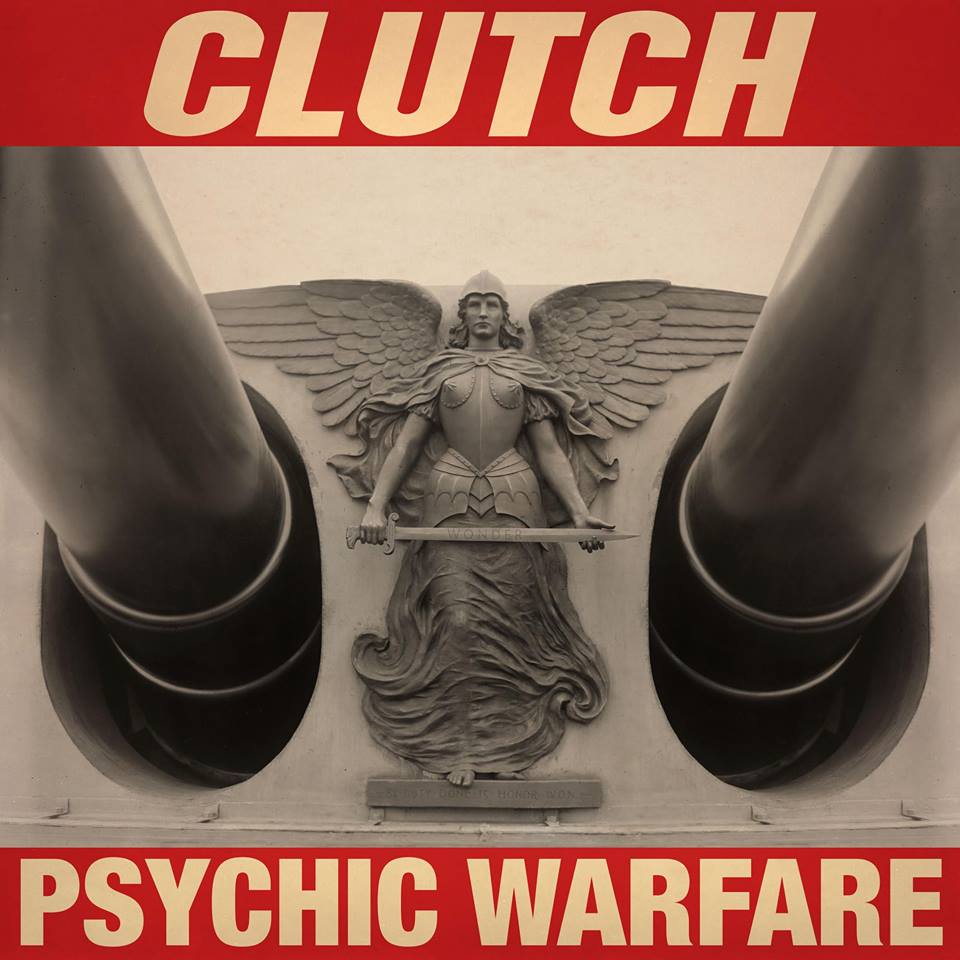 We're finishing up the year by giving the platform to individual writers to share some their top 10s and personal favorites of the the best music of 2015. Today's spotlight is on contributor Cody Davis.
Top 10 Albums:
10: Leviathan – Scar Sighted
9: Obsequiae – Aria of Vernal Tombs
8: He Whose Ox Is Gored – The Camel, The Lion, The Child
7: Locrian – Infinite Dissolution
6: Bosse-De-Nage – All Fours
5: Pyramids – A Northern Meadow
4: Panopticon – Autumn Eternal
3: Deafheaven – New Bermuda
2: Vattnet Viskar – Settler
1: Between the Buried and Me – Coma Ecliptic
Top 10 Songs: 
10: Kamasi Washington – "Re Run Home"
9: Grimes- "Flesh Without Blood"
8: Kendrick Lamar – "Alright"
7: CHVRCHES – "Leave A Trace"
6: Deafheaven – "Baby Blue"
5: Foals – "Mountain at my Gates"
4: Baroness – "Chlorine and Wine"
3: Vattnet Viskar – "Impact"
2: Between the Buried and Me – "Famine Wolf"
1: Clutch – "X-Ray Visions"
Favorite Song of 2015 Not On Treble's Top 50 List
Clutch – "X-Ray Visions"
This song is an absolute party. Clutch has been crushing bluesy rock for the last 25 years and with each album, there seems to be an absolute banger on it that becomes the staple for the album. For Psychic Warfare, that song is "X-Ray Visions," one of their strongest songs ever. Neil Fallon bellows the catchiest lyrics of the year: "Next thing that I did was tap out Morse code/with a wooden nickel on the receiver of the phone. Before I could complete it I was quickly overtaken/by the angry spirits of Ronald and Nancy Reagan." On top of the over-the-top lyrics, the riffs of this song cause uncontrollable air guitar—well, they can only be controlled by someone other than yourself turning off the song.
Best Older Album I Discovered
Celtic Frost – To Mega Therion
I admit it… I'm incredibly late to the Celtic Frost party. To Mega Therion turned 30 this year, what better way to celebrate it than to discover it? I've always appreciated Tom G. Warrior's influence on extreme metal and I'm a huge fan of Triptykon (Melana Chasmata is incredible). I just never fully gave Celtic Frost the chance until I really listened to To Mega Therion and fully grasped what this album and band actually mean to extreme metal.
What Music Defined Your 2015?
Vattnet Viskar's Settler is my defining music of 2015. I started my personal website, The Amalgam, back in June and was struggling early on with it. Nick, the lead singer, was one of the first musicians kind enough to take the time and do an interview with me. I have had the opportunity on multiple occasions this year to see Vattnet Viskar perform their incredible album live and have also been fortunate enough to spend some time with all of the band members. Chris, Nick, Seamus, and Casey are some of the nicest guys I've ever met; they're incredibly humble and gracious to their fans, and they're absolute road warriors who spend an incredible amount of time on the road playing very intense live sets.
Best Live Show
I would say Vattnet Viskar for this too! However, I got to experience Neurosis this year. They were supported by SUMAC and Brothers of the Sonic Cloth, completing what might be the strongest tour I've ever seen. BotSC played a blistering set that almost jeopardized my ability to hear the rest of the concert. SUMAC followed them up, which meant that I finally was able to see Aaron Turner perform live, and what a performance it was. They performed nearly their entire debut album, The Deal. The post-metal innovators from Oakland capped off the night with a mesmerizing experience.
My friends made fun of me when I first said this, but seeing Neurosis was spiritual. They played ten songs that spanned an incredibly large portion of their discography. I stood three feet away from Scott Kelly and Steve Von Till for two hours without a care in the world. There was this guy next to me crying and singing the words to every song in the set. The power this group possesses is something else. Their music is a cornerstone for a very unique brand of metal. The guitar pick I got from Scott Kelly sits on my nightstand as I write this.
You might also like: