School of Seven Bells : SVIIB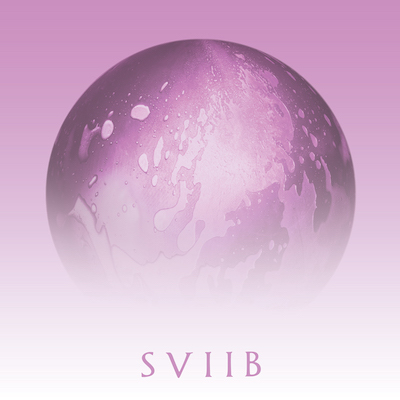 For all the tragedy surrounding School of Seven Bells, their latest—and final—record is a pure triumph. Each propulsive drum machine and soaring synth envelops Alejandra Deheza's rich voice as she vividly details her personal relationship with former partner and bandmate Benjamin Curtis, who passed away in late 2013 after a year-long battle with T-Cell Lymphoblastic Lymphoma. Written in 2012, and later fleshed out from demos in Los Angeles with producer Justin Meldal-Johnsen, SVIIB captures a wide range of emotions and experiences—covering ground from the advent of their romance to its dissolution and aftermath—and casts them against a backdrop of electronic sounds that possess even more of a pop flair than previous School of Seven Bells albums.
Sonically, SVIIB seems like the most natural endpoint for the band. While much of the album's palette still relies on cascading synthesizers and dreamy guitar lines evoking Berlin-era Bowie or early 90's shoegaze, the music has been given a pure pop facelift not too far off from the transition Chairlift recently made with their Moth or Purity Ring shortly before them with Another Eternity. Album opener "Ablaze" chronicles the fiery passion behind the couple's early connection while follow-up "On My Heart" delves into issues the pair faced at their relationship's onset, both set to club-friendly beats. Even the weightier or slower songs are given a bit of 2016 pep, with the exception of "Confusion," the sole track on the album written after Curtis began Lymphoma treatment; as such, it's backed by a spacey, meditative pad and set apart from the rest of the record, though not at all out of place.
Deheza takes many vocal approaches when recounting the phases of her relationship with Curtis. At the beginning of SVIIB, she relies on a formula of alternating between strings of blunt, wordy clauses and a simplistic refrain, such as in "On My Heart" and "Open Your Eyes," as though she's bringing the listener completely up to speed, fitting in as much detail as possible into the verses before giving the chorus room to breathe. Deheza slightly decelerates her delivery, though, on "Signals," employing plenty of crafty metaphorical language, while "A Thousand Times More" and "Music Takes Me" are more tempered tracks that find the singer at relative ease. Her voice and how it relates these recollections, then, forms a perfect pairing with each song's subject matter.
Deeply emotional yet deceptively upbeat, SVIIB is a bittersweet ending to the School of Seven Bells canon. With songs focused on memories of the past and the duo's changing relationship, the album remains grounded in the present, with production that echoes the broad reach an indie-pop band can have these days. In the face of loss and hardship, Deheza crafted a stellar closing statement, reiterating to herself and the world that the band, and Curtis, will not be forgotten.
Similar Albums:


Purity Ring – Another Eternity


Chairlift – Something


Tamaryn – Cranekiss