10 Essential 21st Century Country Albums
Andy Witchger/Creative Commons
One day, the Treble World Tour will eventually make its way to Nashville. In the meantime, we're highlighting a sound that Nashville is known for. And that, of course, would be country. Country music has gone through various stages of evolution, from countrypolitan to progressive bluegrass and outlaw country. It remains one of the most popular forms of music in the U.S., possibly because it's such a uniquely American style of music. In the past 15 years, country has seen some truly excellent artists emerge, as well as some seasoned veterans who released their share of late-career masterpieces. There's also been some stuff we'd prefer to forget about—Treble contributor Stephen Chupaska once described Florida Georgia Line as an insult to Florida, Georgia and lines. But damn if this hasn't been a strong century for country. So join us in donning our best stetson and bolo tie as we take a trip through 10 essential 21st century country albums.
Photo by Andy Witchger, Creative Commons [CC BY 2.0]
---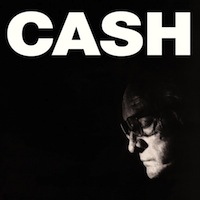 Johnny Cash – American IV: The Man Comes Around
(2002; American Recordings/Universal)
When uber-producer Rick Rubin hooked up with The Man in Black for their first collaboration in 1994, I wonder how many people expected it would transform idol worship into a legitimate subgenre. Other pillars of late-period traditional country and first-gen pop country would follow, teaming up with modern producers for brand-new-you're-retro releases to make them darlings of the hipster-dad set. (I always considered something like Willie Nelson's Teatro, produced in 1998 by Daniel Lanois, to be a spiritual bookend to American Recordings.) But Cash's work was always meaner and sadder than most, and buoyed by his cover of Nine Inch Nails' "Hurt"—as well as songs written by Sting, The Eagles and Depeche Mode—this fourth American LP was a legit rock crossover hit. Released less than a year before his death, it also tied a fitting ribbon on his career. – AB
---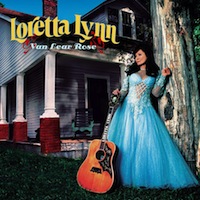 Loretta Lynn – Van Lear Rose
(2004; Interscope)
Deep into the trend of aging masters of country hooking up with producers-as-fans to reinvigorate their careers, we get this inspired bit of stunt casting. Jack White was still a White Stripe when he started to make interesting connections between his garage rock and country, honky-tonk, and folk. He and Meg White were granted an audience with the mostly-retired Loretta Lynn once she found out they'd dedicated White Blood Cells to her and covered her song "Rated X." She decided to step behind the mic with him as producer as an experiment, with unassailable results. Van Lear Rose was one of the best-reviewed albums of 2004, representing White's first studio success with a full band and a peerless reminder of Lynn—even past the age of 70—as a bard and songwriter steeped in grace (on the wistful title track), sin ("Portland, Oregon," her duet with Jack), and drama ("Mrs. Leroy Brown," "Women's Prison"). – AB
---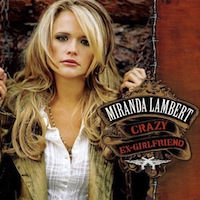 Miranda Lambert – Crazy Ex-Girlfriend
(2007; Columbia Nashville)
Miranda Lambert's recent tabloid appearances, which I'm going to guess weren't her cup of tea either, were bummers in that such journalism almost always threatens to obscure what talent the subjects have. And Lambert is no less than one of Nashville's best current songwriters. Between her solo records and her work in Pistol Annies, Lambert's psychological portraits are rich in detail, cleverness and not a small hint of danger. Crazy Ex-Girlfriend is a direct attack on classically passive female stock characters in country, either upending and disrupting the clichés or extending them to hazardous extremes. The title track and "Gunpowder & Lead" operate from blind fury—justified or not—and create a foreboding sense of cold precision. The starkly confessional "Down" is flat-out scary as she spirals to the brink of total implosion ("I sleep but I don't rest"). But even her more congenial portraits ("Famous In a Small Town") come with sudden shifts and cunning detail, and on reflective songs like "Desperation" and "Love Letters" Lambert goes quite out of her way to reject easy answers ("You find Jesus and it's too late/He's already closed the front gate/And the sign's flashing no vacancy"). Loretta Lynn comparisons are easy though accurate, but Lambert just as often works with motives otherwise detailed in the literary works of Sam Shepard and Flannery O'Connor. Writers with her deftness and nuance are not to be overlooked. Crazy or not. – PP
---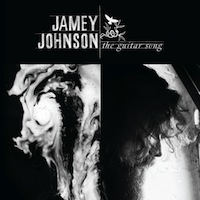 Jamey Johnson – The Guitar Song
(2010; Mercury Nashville)
Jamey Johnson's ice-cold baritone made "The Dollar" and "In Color"—two hits that could have easily lapsed into pablum in lesser hands—intensely certain, emotional portraits. When The Guitar Song's two full discs of 25 songs arrived, it seemed doubtful that the Alabaman's underplayed potency could keep an entire 115 minutes. Johnson might have sensed that possibility too, or maybe just knew what the hell he was doing, because The Guitar Song is a magnum opus loaded with rewards. Johnson directly cited the Chinese yin-yang philosophy of duality and divided the epic into "dark" and "light" sides, nabbed from the dry realities of '60s and '70s outlaw country. He's a demorazlied outsider "taking depression pills" in "Playing the Part," and a barely contained malcontent in "Poor Man Blues" and Waylon Jennings' "Mental Revenge." He's every bit as believable when stretching for redemption, especially in the stunning lullaby "Baby Don't Cry" and the relieving "Front Porch Swing Afternoon." His statements of purpose in the title track and "That's Why I Write Songs" come as actual revelations, not lazy sloganeering. With bracing heritage arrangements, patient interstitials and fantastic playing, it's not hasty to call The Guitar Song one of country's all-time cornerstone albums, on the level of Red Headed Stranger, Honky Tonk Heroes and The Silver Tongued Devil and I.- PP
---
Kacey Musgraves – Same Trailer Different Park
(2013; Mercury Nashville)
Some albums find you, rather than you finding them. Kacey Musgraves' debut is one such record—I saw a friend listening to it on Spotify and clicked and listened and adored it. Same Trailer Different Park felt raw and real in a manner different from the self-consciously gritty alt-country that emerged in the late '90s and early 2000s. She wasn't (and still isn't) trying to be Lucinda Williams or Gillian Welch; she didn't shy away from trying to make hits. Musgraves is a truth-teller, documenting the ennui and love affairs and boozing and shitty jobs in small towns and trailer parks throughout the American South in subdued songs fueled by fingerpicked acoustic guitar, banjo and pedal steel. It's not all darkness, of course—there's a wonderful insouciance in her exploration of freedom via mobile home on "My House" and lampooning of simplistic sexual and social binaries in the catchy-as-hell "Follow Your Arrow." But "It Is What It Is" and "Stupid" are some of recent country's best tunes on the sad foibles of love, particularly the former's story of an on-again/off-again assignation. And the desperate waitresses of "Blowin' Smoke" are as clearly drawn as Raymond Carver characters: "We all say that we'll quit someday/When our nerves ain't shot and our hands don't shake." – LG
---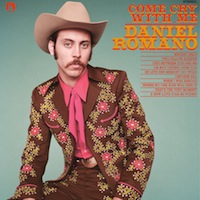 Daniel Romano – Come Cry With Me
(2013; Normaltown)
Canadian singer/songwriter Daniel Romano is a spiritual successor to Gram Parsons, and not just because the man can wear the hell out of a Nudie suit (just check out that cover). His songwriting embodies a particularly beautiful kind of sadness, his slow-moseying ballads intricately layered with pedal steel, violin, honky-tonk piano and Romano's own aching baritone. Knowing his history—which includes playing with City and Colour, co-owning a vintage clothing store, running a label with members of the Constantines and doing visual art for M. Ward and Ben Kweller—you might not necessarily think Romano's heart would beat with cowboy melancholy. A song such as "I'm Not Crying Over You" will cure any such notion, its honky-tonk heartbreak as genuine as it gets. Come Cry With Me is haunted by the lonely souls and aching voices of a long country tradition.- JT
---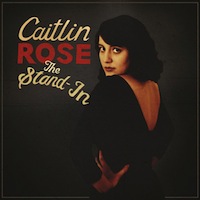 Caitlin Rose – The Stand-In
(2013; ATO)
Dallas-born, Nashville-based Caitlin Rose isn't herself a chart-topping Grand Ole Opry hitmaker, though she is the daughter of one—her mother, Liz Rose, has written some of Taylor Swift's biggest hits, including "You Belong With Me." Household name or not, country is in Rose's blood, and her sophomore album The Stand-In is an intricately arranged, beautifully written amalgam of traditional country and classic, '70s A.M. radio pop, in her greatest moments finding the middle ground between Kacey Musgraves and Fleetwood Mac. This intoxicating blend has led to comparisons to Jenny Lewis, but Rose is far less "alt" than Lewis, only occasionally delving into a rock stomp ("Waitin'"), and delivering her f-bombs almost subliminally. Yet she's not necessarily aligned with country's mainstream either, her rootsy standouts like "Only a Clown" and the banjo-and-lap-steel strummer "I Was Cruel" nodding to country's 1970s heyday (and '60s, and '50s, etc.). She knows her history, but The Stand-In feels very much of the moment, or at least one we'll be arriving upon any minute now. – JT
---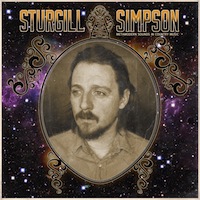 Sturgill Simpson – Metamodern Sounds in Country Music
(2014; Thirty Tigers)
Kentucky singer-songwriter Sturgill Simpson is the closest thing our current musical landscape has to a traditional country troubadour in the Waylon Jennings/Willie Nelson/George Jones mold. Some use this fact to label him a pale imitation, but he's far too weird and earnest within the context of that classic steel-guitar-and-twang sound to be a rip-off. I mean, the dude is as likely to speculate on spiritual connections and theories of the universe's constrution (on "Voices" and "Turtles All the Way Down") as he is to bemoan the damage done by his vices ("Life of Sin").
Metamodern Sounds in Country Music doesn't have quite the same ragged reckless charm of his debut, High Top Mountain (which boasts the stone-cold classic "You Can Have The Crown"). But the emotional firepower here is far stronger than that record, especially that which he adds to his cover of When In Rome's goofy synthpop hit "The Promise." Here it's a rich and expressive ballad that may be his best work to date, his voice on the final chorus absolutely shattering your heart. And the introspection of "Just Let Go," "It Ain't All Flowers" and "Panbowl" bring the album to a deeply satisfying conclusion. – LG
---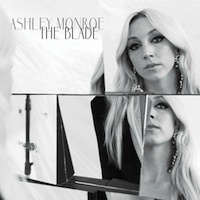 Ashley Monroe – The Blade
(2015; Warner Bros. Nashville)
For my money, Ashley Monroe's third album The Blade already stands among the decade's best country, ranked 9th of 10 on my personal best-of list last year. In time, I have a strong feeling that it'll be considered one of the decade's best breakup albums in any genre. Across 13 songs simple in construction but staggering in depth, Monroe explores relationships she's destroyed and those torn apart by her exes, with plain language that cuts as deep and draws as much blood as the record's namesake.
Every stage of relationship grief is explored here. There's denial through evasion ("Bombshell"), anger (the grimy-twang "I Buried Your Love Alive"), bargaining ("Weight Of The Load"), depression ("If The Devil Don't Want Me," the title track), and acceptance ("Dixie," "Winning Streak," "I'm Good At Leavin'"). Monroe eschews the firebrand tactics of her Pistol Annies compatriots Miranda Lambert and Angaleena Presley on The Blade, her voice strong but subtle, letting the words do the hard work. With words as contextually devastating as those on "Has Anybody Ever Told You," which seriously needs a prepare-for-tears warning for listeners who've been dumped by someone they still love, she doesn't need to shout. Amid it all Monroe still finds room for hope: Leadoff track "On To Something Good" might've been better as an album closer after all the pain, but it's a song of such realistic and genuine optimism that you're simply glad it made the cut. – LG
---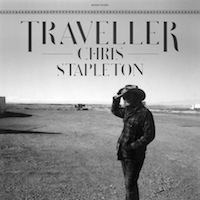 Chris Stapleton – Traveller
(Mercury Nashville, 2015)
Chris Stapleton's Nashville bonafides were established in the 2000s as leader of the bluegrass band The SteelDrivers, but also as one of country's most dependable outside songwriters. His own debut album has been the toast of the country world for almost a year. Traveller is about as far out of the Music Row machine as mainstream artists get: no beer/pickup/roadhouse machismo, because Stapleton's focus is closer to the bone. You can't escape his voice: He's one of the best pure singers to emerge from country in many a moon, especially on songs that take advantage of his startling R&B chops like the standard "Tennesee Whiskey" and "Sometimes I Cry." Traveller brings the chapped vulnerability of Willie Nelson's and Merle Haggard's halcyon work to the stripped-down present in songs like "Whiskey and You" and "Daddy Doesn't Pray Anymore." His pride bends, maybe even take some hard shots, but never breaks. Even when he's partying on "Might As Well Get Stoned," he can't get his mind off who's not with him—and it's not who you'd expect. How Stapleton remained so undetected as a performer until now is a puzzle, because Traveller is as classic a country debut album the millennium's yet produced. – PP
You might also like: