Hold On To Your Genre: Country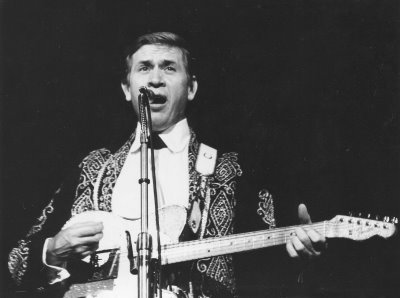 To a certain degree, everyone who jumps into the field of music journalism does so because of a passionate hunger for hearing something new and exciting. When it comes to finding that something new and exciting, the deeper one digs into new sounds and unheard styles, the more apparent it becomes just how many uncharted musical realms there are to discover. The beauty of following this path of discovery is that, inevitably, embracing one style will provide an entry point to another. Hip-hop may turn one on to grime, drum `n' bass to dubstep, funk to afrobeat, and so on. The chain, though finite, at times seems boundless.
Diving headfirst into a new genre, however, can be an intimidating task. Without exposure from a friend or acquaintance leaves us to take on much of the task on our own. Where does one start? Who are the best artists? Who are the hacks? And, most importantly, will this path of discovery be of any value to me? If you learn, absorb, or most importantly, enjoy anything in the process, then that musical journey most certainly has value.
With "Hold On To Your Genre," Treble offers a series in which its writers take on a genre, head-first, for a crash course in sonic education. As we sample each style's numerous delicacies, we hope our readers, in turn, will likewise take something interesting away from the process. There's always a new genre or style to discover, and sometimes it takes an all-nighter to hear everything it has to offer.
Country
"I like just about every type of music, except country."
We've all heard this unfortunate refrain before, a dismissive excuse for exclusionary listening habits based on the implicit idea that some types of music are inferior to others. In 2011, to say such a thing would be poptimistically incorrect, but even those who cringe when they hear it no doubt understand the motivation behind it, that being the state of country music today.
Country is the most popular genre of music in the United States, but the country radio you hear today is significantly removed from that of the '60s and '70s, when the Nashville and Bakersfield sounds flourished. In fact, today's country is essentially pop music, cowboy hat optional. For the past 10 or 15 years many of the biggest songs in country were also the biggest songs in Top 40, from Shania Twain and Faith Hill to the fresh faces of today, like Taylor Swift or Carrie Underwood (and I won't even get into how American Idol has blurred the lines even further).
It shouldn't be a mystery why an artist like Taylor Swift has pop appeal. Quite honestly, aside from her blonde locks and guitar, there's really not much about her music that's makes it identifiably country. The twang is minimal, the production is tailored (ha!) for Top 40, and maybe I'm not paying close enough attention, but I've never seen her wear a hat. This isn't a dig at Taylor, though I find her music pretty boring. She just isn't country, and the fact that she's wholesome and very, very American, doesn't change that.
If you listen to any high-frequency FM country station, however, you will certainly hear material that more closely resembles, at least to some degree, the classic ideal of country music: Toby Keith, Tim McGraw, Brad Paisley, et al. And let's not forget Garth Brooks, who is largely to thank for the direction that country has taken from its blues and bluegrass roots toward rock and pop production, for better or for worse.
Of late, some critics have even begun to rally behind the likes of Paisley, Miranda Lambert and Jamey Johnson, a bearded newcomer that has a reputation of returning country to its "outlaw" roots. But I still have trouble with country as it stands today, even if some critics have overcome their objections. Maybe it's an environmental thing; having lived in Southern California my entire life, I wasn't raised with country music, and I'm sure my parents prefer it that way. Maybe it's a cultural thing; today's country is often considered a genre catered to a more conservative audience, best displayed by the backlash against the Dixie Chicks for speaking out against President George W. Bush. But when you consider the hard drinking, fighting, bad mofo attitude of some of country's greats, it's hard to see how that equates to being more "conservative". Then again I think this has more to do with marketing than the music itself.
Still, the biggest obstacle for me, when it comes to country music, is the weird place its evolution has stalled. As a uniquely American style of music, country has a rich heritage from folk and bluegrass to honky tonk and rockabilly. But those roots have since been diluted. If I switch my dial to 95.7 in San Diego, there's a good chance I'm going to hear Rascall Flatts' auto-tuned-to-hell cover of Tom Cochrane's "Life Is A Highway." Maybe that's what passes for genuine heartland music in 2011, but it's fucking terrible.
I realize the problem with judging a genre based on one of what I would say is its worst artists, but instead of being repelled by it, I've taken it upon myself to become more deeply entrenched in the classic sounds of country music. I confess that my experience with country music is somewhat limited. I've listened to my share of Johnny Cash (who hasn't?), Hank Williams, Willie Nelson and Gram Parsons, not to mention a wide number of artists influenced by them. But I wanted to get a better understanding of country music. This is a style of music that I find very warm and powerful, but highly disappointing in its present form. And I'd rather learn more about the genre, and sink my teeth in even further, rather than remain smug in my prejudices. I probably won't change my mind about popular country circa 2011 (spoiler alert: I haven't), but at least I'll have a better understanding of how I got there.
If I'm going to listen to country, I don't want Top 40 with a drawl, I want real, heartbreaking Western ballads. I want Nudie suits and lap steel, barroom mischief and a little bit of gospel. And in this latest installment of Hold On To Your Genre, that's exactly what I sought. Cowboy tales, outlaw country, rockabilly, Nashville, Bakersfield, country rock and folk – they're all here, represented by seven classic country albums that every music lover should own. Country music shouldn't be an exception to anyone's own perception of diverse musical taste, and these seven albums may very well convert even the most staunch twangophobe.
Marty Robbins – Gunfighter Ballads and Trail Songs (1959, Columbia)
An Arizona native, Marty Robbins leaned heavier on the "Western" side of C&W music, his classic 1959 album Gunfighter Ballads and Trail Songs, true to its title, a collection of songs rich in cowboy storytelling and Southwestern-style instrumentation. Its most famous song, "El Paso," is simultaneously one of the greatest love songs and one of the greatest murder ballads of all time, and for that matter, one of the most covered songs in history. While that song is undoubtedly a classic, Robbins' other cowboy ballads are likewise quite splendid. "Big Iron" is another gunfighting tale, rugged yet upbeat, while "Running Gun" is a bit closer to Johnny Cash's brash honky tonk, and "Billy the Kid" finds Robbins spinning a yarn about the notorious true-life outlaw. And the close-harmony mosey of "Little Green Valley" is quite pretty in its old-timey way. What stands out most on this collection is Robbins' guitar style, which borrows liberally from Mexican mariachi sounds, lending the album a distinctly southwestern sound. This album is essential listening for music fans of all stripes.
Johnny Horton – The Spectacular Johnny Horton (1960, Columbia)
Johnny Horton, though ultimately a country artist at heart, was not much of a traditionalist. On his 1960 album The Spectacular Johnny Horton, released shortly before his death that same year, Horton bounces nimbly from traditional country ballads to admittedly cornball historical tales ("The Battle of New Orleans") and, most importantly, rockabilly rave-ups. One could even argue that Horton was predominantly a rockabilly artist, which is true to a certain degree as the rowdier numbers of his are, for the most part, his best songs. But the Los Angeles-born performer juggles a lot of sounds on this album, and most of them are, true to the album's title, spectacular. As I already stated, I can't help but find the small number of historical ballads a little silly, but they're by no means unenjoyable. Meanwhile, his rockabilly numbers are absolutely infectious, his gravelly, syllable-splitting voice the main attraction. One such number, "Cherokee Boogie," is a bit politically incorrect by today's standards, but still reasonably innocent, and for that matter, awfully catchy. Hearing The Spectacular Johnny Horton is to listen to the kind of album that, truthfully, hardly anyone records anymore. And that's a big part of what makes it such a treat.
Buck Owens – I've Got a Tiger By the Tail (1965, Capitol)
Buck Owens is the father of the "Bakersfield sound," which is quite honestly the sound that I most often envision a classic country album to sound like. It's also a reminder of how important the state of California was in the evolution of country music, even if that influence came a little later on. The Bakersfield sound is heavy on lap steel, while blending a solid mix of gospel and honky tonk. Buck Owens' I've Got a Tiger By the Tail is a good starting place for those interested in digging further into country beyond Johnny Cash and Hank Williams. The songs are short and accessible, but display a great deal of diversity, from the get-up-and-go energy of the title track, to the softer numbers like "Streets of Laredo" and "Let the Sad Times Roll On" (note: album also contains "We're Gonna Let the Good Times Roll"). So, all kinds of times roll here. And even in barstool cryin' mode, Buck Owens' music is lots of fun. I'm just about ready to be fitted for a Nudie suit.
Dolly Parton – Coat of Many Colors (1971, RCA)
Even after listening to half a dozen country albums in a row, it still surprises me just how short so many of them are! In particular, Dolly Parton's Coat of Many Colors doesn't seem like the kind of album that ends in a mere 27 minutes. It's legendary, an album whose reputation lends it a kind of massive quality. But in actuality, it's a concise, perfectly paced and beautifully written album, one that has since made its way on to a number of 'greatest albums of all time' lists. Moreover, seven out of the ten songs were written by Parton herself, which is a particularly notable fact given how common it was in years prior for country artists to fill albums with covers and standards. Coat begins with the title track, itself not a Biblical number but rather a tale referencing Parton's childhood poverty. Though it's hopeful and proud, it tugs at the heartstrings, while "Traveling Man" kicks up some dust and the outstanding "Early Morning Breeze" displays masterful instrumental interplay, the rhythm section taking center stage rather than the guitar, piano or violin so prevalent in the genre. Dolly Parton is one of the most respected and admired figures in country music. This album is a perfect example why.
Willie Nelson – Shotgun Willie (1973, Atlantic)
Willie Nelson has had a long and diverse career, more so than any other country artist save for maybe Johnny Cash. And even the Man In Black runs about a dead heat to the Red-Headed Stranger. That said, there's so much material in Nelson's body of work that choosing exactly which record to start with proves a bit challenging. Yes, I'll spare you the trouble in asking: I had never listened to a Willie Nelson album all the way through, prior to this exercise. But I've certainly heard many a Willie Nelson song. He's done folky storytelling on The Red-Headed Stranger, and classic pop standards on Stardust, but to get right down to the essence of Nelson's classic outlaw country style, I saw it only fitting to jump into Shotgun Willie. Some consider it his best album, and with good reason. The songwriting is outstanding. There's a good mixture of rock 'n' roll grit, old school honky tonk, and even some jazz accents. It's humorous, opening up with the line "Shotgun Willie sits around in his underwear," thereby imprinting an unshakeable image on the mind of the listener, for better or worse. But later on in the same track, Nelson adds, "you cain't make an album if you ain't got nothin' to say," a problem that he, himself, has likely never encountered. But where that song's attitude and brassy arrangement reveal one side of Nelson's songwriting approach, "Sad Songs and Waltzes" shows off another, a sad and beautiful ballad that balances out some of the more explicit "outlaw" moments on the album. Even if this was my first full excursion into an entire Nelson album, I wasn't in the least bit surprised by how much I enjoyed it.
Gene Clark – No Other (1974, Asylum)
A founding member of the Byrds, as well as half of the duo Dillard and Clark, Gene Clark was more of a rock musician than a country artist. But the overall consensus regarding his solo work is that he was a "country-rock" artist. That more or less qualifies him for the purposes of a country music listening exercise intended to cover as much ground within the genre as possible within a fairly small sampling of albums. Maybe it's cheating, I don't know. But there are a few things to consider here: 1. Alt-country did not exist in 1974, so at least that's not an issue; 2. If Gram Parsons counts, surely Clark does too; and 3. This album is so damn good, I really don't care. My first listen to Clark's solo music, 1974's No Other, is a lushly arranged and rich album steeped in country and western tropes, but ultimately a twangy rock album. The closest analogue is probably Neil Young during his Harvest period, though you can certainly hear the influence of Clark on contemporary artists like Wilco and Ryan Adams. He covers a fair amount of ground on No Other, turning out songs like "Life's Greatest Fool" and "From a Silver Phial," showing off many of the characteristics of the Nashville sound without its production. Meanwhile, some psychedelic elements show up on the outstanding title track and "Strength of Strings," which boast the kind of rich and heady analog synth sounds that rarely made their way onto a trad-country recording. So, perhaps this is isn't pure country, and maybe nothing here is. But then again, country and rock are essentially variations of the same thing, after all, and this is about as good as either gets.
Emmylou Harris – Pieces of the Sky (1975, Reprise)
James Brown may have been dubbed the hardest-working man in show business, but the title of the hardest working woman in the biz may very well belong to Emmylou Harris. In addition to her solo recordings, which run a pretty long list that spans four decades, Harris has appeared on many other artists' albums, from Gram Parsons in the '70s to recordings by artists clearly influenced by Harris and Parsons, such as Ryan Adams and Bright Eyes. Nonetheless, it was no surprise at all to hear that her Reprise debut, Pieces of the Sky, is an absolutely gorgeous collection of country ballads, and probably the prettiest album on this here page. It begins with an uptempo number, "Bluebird Wine," but Harris soon settles into a somber and soft mood, performing an album made up almost entirely of covers. Her take on the Beatles' "For No One" is breathtaking, and her cover of Dolly Parton's "Coat of Many Colors" is likewise quite lovely. But the biggest highlight is the one original track here, "Boulder to Birmingham," her tribute to Parsons, written shortly after his death. This is sad and beautiful music, and elegant at that, a more delicate foil to some of the rough and tumble, masculine country sounds of the '70s.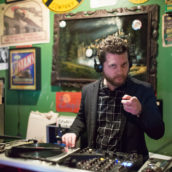 Jeff Terich
Jeff Terich is the founder and editor of Treble. He's been writing about music for 20 years and has been published at American Songwriter, Bandcamp Daily, Reverb, Spin, Stereogum, uDiscoverMusic, VinylMePlease and some others that he's forgetting right now. He's still not tired of it.