Remake/Remodel: Smashing Pumpkins – Machina II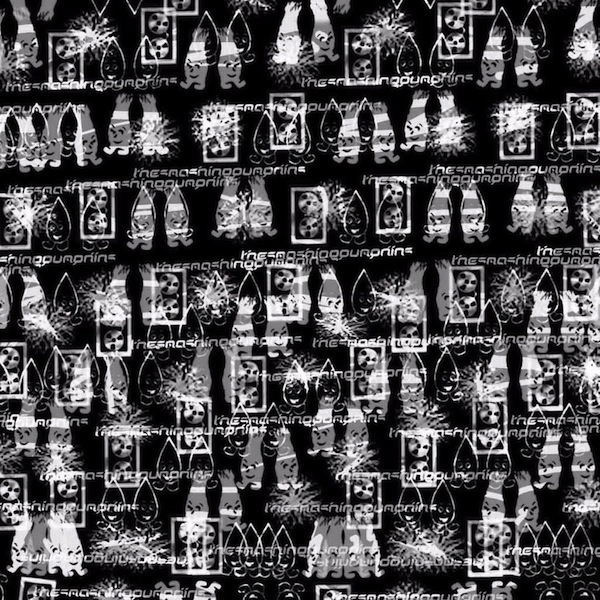 Welcome back to Remake/Remodel, the weekly column in which one of Treble's editors or contributors takes a classic—if imperfect, to our ears—album, and proposes an alternate tracklist in an effort to provide a different, albeit highly enjoyable listening experience. For my first attempt at the series, I wanted to attempt a grand slam by taking a very promising single album and molding it into an immersive double album experience.
My first guinea pig is Machina II, the Pumpkins' lo-fi scattershot sequel to 2000's Machina I, a much more fluid and cohesive record. However, I decided to alter this album as if the first in the series never existed—perhaps "Stand Inside Your Love" and "The Everlasting Gaze" could exist as standalone singles. This made more sense to me, as the re-assembled record I came up with operated as the Melon Collie to Adore's Siamese Dream. Those two records were relatively personal, dominated by Billy Corgan in the studio, and were generally enclosed, highly singular experiences. By contrast, Melon Collie had more room to wiggle and explore, and was much more of a collaborative effort in approach and feel. I recalibrated Machina to function in a very similar way (and it helped that "Machina" as a concept was originally meant to be double album-length).
Check out our Smashing Pumpkins Machina alternate tracklist below.
"Lucky 13"
The opening whiplash of a drum fill, the meaty guitar line that just repeats and repeats, and returned and reformed Jimmy Chamberlain's closing remark of "I'm all jungle drummed out, man" all made this track impossible not to place in Slot No. 1. It's the definition of a Public Service Announcement.
The brevity of the first track made this equally rushed thrill ride's placement directly afterwards irresistible. Starting the record out with pure punk energy and not immediately letting up just felt right, and the firework percussion bleeds perfectly into the first pop song on the album.
This is the sound of the world of Machina fully opening up in scope without sacrificing energy or momentum. Whenever they tried shoegaze, they usually got it right, and here they nailed it.
"Hope" (Demo)
A breath of fresh air is sorely needed after the 1-2-3 opening blast, but it wouldn't be Post-Melon Collie Pumpkins without a sense of malaise, which this skeletal instrumental offers in spades with incredible simplicity.
I thought the respite should continue with another instrumental, this time veering much more clearly into goth territory. I'm reminded of Bowie's ever-popular Berlin period.
A hefty dose of lightness and purity was needed after such a long crawl. "Innosense" is one of Billy's most affecting love songs. There was simply no way I could allow it to be lost in the haze of such a sprawling album, hence this early placement.
"Blue Skies Bring Tears" (Heavy)
Another big dumb rock song is in order after several quiet detours. Like the first two tracks, "Blue Skies" isn't particularly clever or impressively arranged, just another stampede to get the adrenaline flowing.
"Age of Innocence" (Demo)
I love the way this song sneaks up on you, and it never quite blossoms or explodes. Instead, its relenting prettiness quietly builds in intensity and stays at roughly the same level. Like many songs I chose for the album's track listing, it's the demo version of a more cleaned up studio recording that just didn't fit the vibe of Machina II's rawness, which feels unique in the Pumpkins' immaculately professional output.
"Try, Try, Try" (V1)
I chose this demo for similar reasons to the previous track, but also because, compared to the well-produced song on Machina I, this version of "Try" simply has much more passion in it, especially in the way Billy croons in the chorus. This early version sounds like a charming little trinket.
"Dross"
It was about time we heard a more tunefully considered (and less berserk) rock song on this album, and this song heavily recalls the more traditional Sabbath-inspired numbers you'd find on Melon Collie.
I labored over this song's placement in the puzzle more than almost anything else. It's so emotionally stark, taking that soft electronic bed sound that Billy occasionally used in the late '90s to its bare extreme. "A child is who I was, and a child is who I'll die" is easily one of his most vulnerable moments on paper. The entire procession, compared to so much of the hard and bruised material written and recorded during this time, is able to provide Machina with a soft jelly core.
"Go" (Demo)
A Pumpkins double album is incomplete without including a track written and sung by lovable James Iha. Billy was always the obvious star of the show, but a draining epic like Melon Collie was made all the more striking by his occasional breaking up of the otherwise more outward pleas and aggressions on record. The same result applies here.
"Satur9"
There isn't a lot to say about this song, since the vocals are a bit lost in the mix, and the tune itself doesn't really go anywhere. However, old "Satur9" has a sensual allure about it, and improves the flow of the album's slow-burning middle portion.
This track, oddly enough, would find itself in the hands of Natalie Imbruglia, singer of the late '90s one-hit wonder "Torn," for the soundtrack to a forgotten supernatural horror film called Stigmata. But the original Billy Corgan version fits perfectly on Machina, providing the album with some of its most restrained singing and most impressive and introspective lyrics.
"Here's to the Atom Bomb" (Try, Try, Try B-Side Version)
As opposed to the New Wave version that found itself on Machina II, I simply found the more traditionally "Rock" version officially released on the "Try, Try, Try" single to have more punch. The album's pace picks up once again, if only for a flash.
"Vanity"
The album is gradually becoming more nostalgic and reflective, yet also more direct and outward. That was a deliberate decision on my part. "Vanity" is sort of a love letter to Chicago, but one where regret immediately takes over. The fact that Billy has the guts to tackle his own pride and uneasiness with fame with such honesty is rare and, as a result, devastating. The beautiful guitar solo only hits the message home.
"Speed Kills But Beauty Lasts Forever"
Sort of like "Satur9," this song is a little bit of a plod and a little bit of a stopgap, but it feels necessary to the flow and eclectic identity of the album.
"Drain" (Demo)
Finally, we're left with just Billy and his guitar. Although not as touching as, let's say, "Stumbleine," its pure rawness works out well. That's demo quality for you.
We break things up again with another big dumb rocker. This song's predictably about selling out, and it's kind of nice to have a song of that nature that's so superficial alongside something as moving yet heavy-handed as "Vanity."
As the album started to close, I saved a few of the best pop ballads for last. "Slow Dawn" is one of the best songs Billy ever put together. When the percussion briefly lets up and it's just the gentle distorted strum of a guitar left over, it feels like the world's deepest sigh. The way this song ebbs sounds the way The Windy City feels at night near the lake. That sort of climactic feel was essential for the album's final stretch.
"Heavy Metal Machine" (V1 Alt. Mix)
It was important that Machina envisioned as a double album had its indulgent moments. Although incredibly raw and unpolished, "Machine" is also a total headphones song, and its experimental groove helps tie the album together. Without it, it all would feel far less complete.
"If There is a God (Full Band Version)"
I couldn't help but include Billy's ode to Rock 'n' Roll on an album subtitled The Friends and Enemies of Music. Even if the song is incredibly cheesy, it helps give the album more of its own distinct character than the rest of the band's discography. That character feels a little more resigned than the guy clouded with teen angst and an unholy sense of something to prove. On Machina, the otherworldly Pumpkins feel a little more grounded in their humble Chicago.
"Sparrow" (Demo)
I had to include one more quiet acoustic song before the final climax. "Sparrow" is one more little breath of fresh air before the final proceedings.
The Cure was one of the most obvious influences on Billy during the Adore and Machina sessions. This song is what the Pumpkins sound like when they're mimicking Disintegration, and the portentousness of that album carries over here. Here we're given one more dose of sensual eeriness, and it's clear that the world of Machina is readying to unravel.
"Home"
The song I picked to be the grand finale is such an explosive release of tension, that I couldn't have it any other way. This is the moment where any remaining calculation and dressed up moodiness dissolves, and all that's left is the same doe-eyed child that wrote "Tonight, Tonight" and "Luna." The way Billy's guitar rings literally sounds like a soaring flock of birds. "Home" is a beautifully uncomplicated love song that could apply to anyone or anything, and to end Machina on that note felt a little uncharacteristic at first. However, once it was all over, I knew this was the closure this album needed.
You might also like: